With Jimmie Johnson Away Driving IndyCar, Something Happened in the NASCAR Cup Series During 2021 That Hasn't Occurred Since 1957
The NASCAR Cup Series experienced something last season that it has not faced since Dwight D. Eisenhower sat in the president's chair.
Stock-car racing's premier series entered – and completed – 2021 without a seven-time champion, or future seven-time champ, finishing one lap for the first time since 1957.
NASCAR Cup Series' 7-Time champions bridging the past and future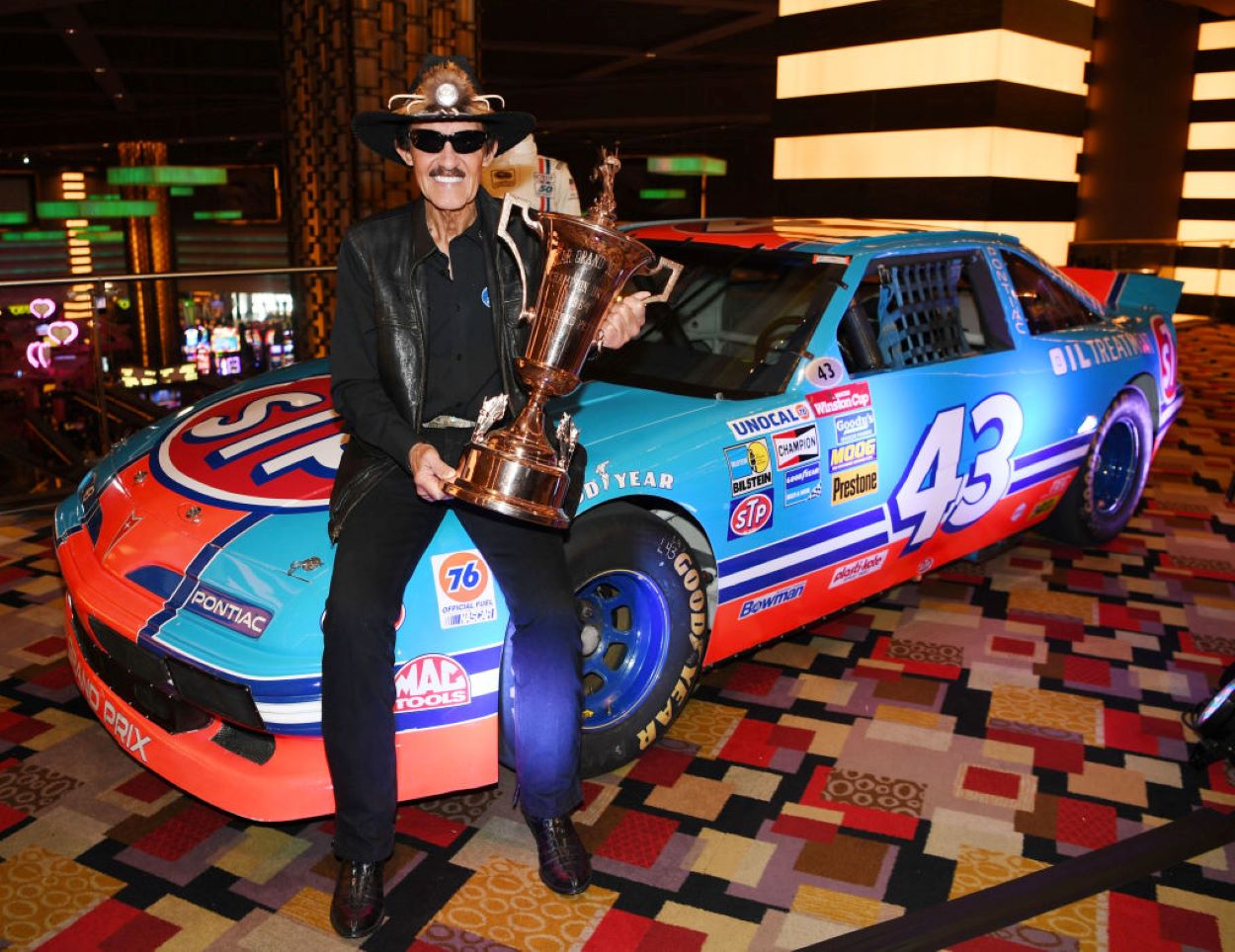 Look back at the eras in which the Cup Series' seven-time winners symbolically handed the baton to the other:
Richard Petty drove his iconic STP No. 43 Pontiac for much of his five-decade career (1958-92).
Dale Earnhardt Sr. wreaked havoc on the track from 1975-2001.
Jimmie Johnson emerged on the scene during the tragic '01 campaign. He retired following the coronavirus (COVID-19) pandemic season of 2020 but likely will return for select events beginning in the next few years.
The bridge of NASCAR's past to the current corps of competitors needs repairing.
It's certainly not out of reach.
If Johnson returns to NASCAR roots, he could prove to be a major link between eras
Johnson said in 2019 that he would run a final Cup Series season before exploring other racing options. Some fans held out hope the face of NASCAR through the 2000s would change his mind and compete for his 84th career victory.
But it hasn't happened.
At least not yet.
In the meantime, Johnson, the only Cup driver to win five consecutive championships (2006-10), competed on the IndyCar Series and is preparing to race on ice and snow at the Race of Champions about 60 miles from the Arctic Circle next February.
Johnson and Winston Cup legend Jeff Gordon were the first NASCAR drivers to compete in the ROC and captured the event in 2002.
But it's been a tough go for Johnson driving an open-wheel machine for Chip Ganassi Racing. He ranks 26th in the driver standings with 108 points. He trails series leader Alex Palou by 441 points.
Larson and Elliott helping to build a bridge to the future of NASCAR
Eventually, Johnson likely will look to go back to his roots.
In 686 career premier Cup starts, nearly 55 percent of his finishes resulted in top 10 finishes (374).
NASCAR, with declining attendance and TV ratings, needs a bridge to its triumphant past. It needs current rising stars like Kyle Larson to remain socially responsible and Chase Elliott to stay popular with NASCAR'S fan base. They each have one Cup championship apiece.
Could they reach seven and match the all-time greats, Petty, Earnhardt, and Johnson?
Maybe.
That bridge is still being built.