With Nikola Jokic Back on Track, the Nuggets Look Like a Contender
The Denver Nuggets extended their current winning streak to seven games with a 113-111 win on the road over the Phoenix Suns on Monday night. Nikola Jokic led the way with his 34th career triple-double, scoring 22 points with 12 rebounds and 10 assists. Denver had been winning in spite of Jokic through the first two months of the season as their franchise big man struggled out of the gate; but with Jokic looking like his old self, the Nuggets are starting to look like a serious contender in the Western Conference again.
Nikola Jokic's sluggish start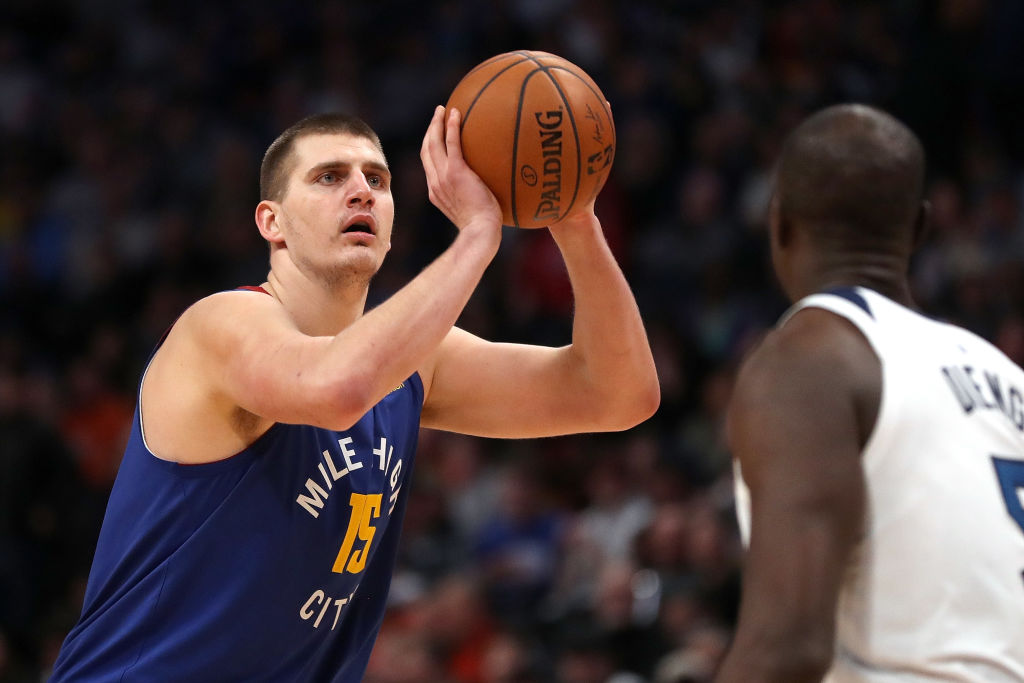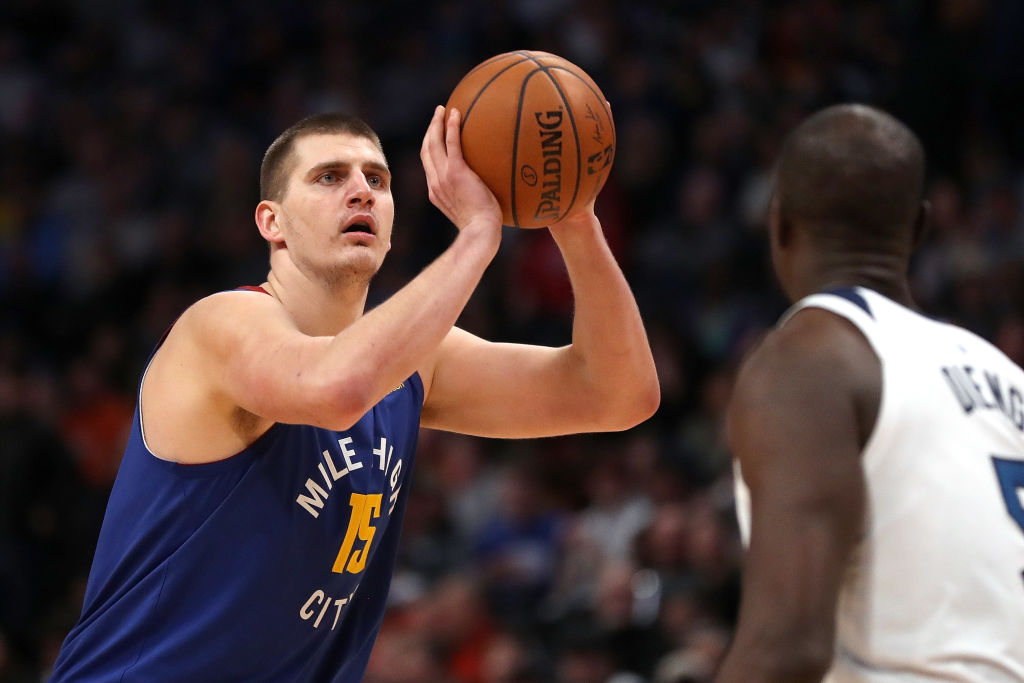 Nikola Jokic had a career year in his fourth season in the NBA in 2018-19, averaging 20.1 points, 10.8 rebounds, and 7.3 assists in 80 regular season games played. He was actually even better in the postseason, ramping his averages up to 25.1 points, 13 rebounds, and 8.4 assists per game. The Nuggets had their postseason cut short in second-round loss to the Portland Trail Blazers, but they entered the 2019-20 season with plenty of excitement.
Jokic opened the season with 20 points, 13 rebounds, and two assists in a road win over Portland. He followed that up with a triple-double in a 108-107 win at home over the Phoenix Suns, scoring 23 points with 14 rebounds and 12 assists. It looked as though the 24-year-old had picked up where he'd left off in 2018-19.
But then Nikola Jokic's production started to dip. Over Denver's next 17 games, Jokic averaged only 14.2 points, 9.6 rebounds, and 6.2 assists per game. Speculation about Jokic's effort level and conditioning started to pick up as fan and experts alike wondered why the Nuggets star wasn't playing like himself.
A return to form over the last 10 games
Denver lost three straight game for the first time this season with losses on the road to the Boston Celtics, Brooklyn Nets, and Philadelphia 76ers earlier this month. While the losses were disappointing at the time, they may have awoken a sleeping giant.
In those three losses, Nikola Jokic averaged 23 points, 9.3 rebounds, and seven assists; a nice uptick from the 8.4 points and 6.4 assists per game he had averaged over his previous five games. And now, over Denver's current seven-game winning streak, Jokic is averaging 21.9 points, 10.3 rebounds, and 8.6 assists per game.
As a result, the entire offense is performing better. Denver has averaged 114 points per game over its last seven games after averaging 105.8 points per game in its previous 22 games.
Denver is a player in the wide open Western Conference
The Lakers were not at full strength on December 22 when they hosted the Denver Nuggets without LeBron James. But even with James out, a 128-104 Nuggets win on the road should be given some respect.
At 21-8, the Nuggets currently sit in second place in the Western Conference standings ahead of the Houston Rockets, Los Angeles Clippers, and Dallas Mavericks. They've got one of the best team defenses and the league, and with Nikola Jokic playing like a superstar again, they've got a one-two punch in Jokic and Jamal Murray that can match up with anyone. It's going to be a blast to see how this season plays out.