With Stephen Curry Out 3 Months, Golden State Must Embrace the Tank
Coming into the 2019-20 season, there was still some cautious optimism swirling around the Golden State Warriors despite the fact that Kevin Durant had left for Brooklyn. The acquisition of D'Angelo Russell gave the Warriors an all-star guard to pair with Stephen Curry while Klay Thompson recovered from his ACL injury, and the thought was that maybe this guard combo along with Draymond Green and some promising young talent would keep Golden State afloat.
That optimism was already fading after Golden State lost its first two games of the season to the Los Angeles Clippers and Oklahoma City Thunder as it looked painfully apparent that the Warriors did not have the offensive depth to survive anything but Stephen Curry's very best shooting nights. And then in the team's fourth game of the season against the Phoenix Suns, Steph Curry broke his hand. With this new development, it has become crystal clear what the Warriors must do in 2019-20; lose as many games as possible.
Losing should come easily to this group with Curry out
Only four Golden State Warriors averaged more than 7.4 points per game in 2018-19. Steph Curry and his 27.3 points per game are out for the next three months. Kevin Durant's 26 PPG and DeMarcus Cousin's 16.3 PPG both left in free agency. Klay Thompson and his 21.5 PPG are out for the year with a torn ACL suffered in the NBA Championship last season.
Important supporting cast players like Quinn Cook, Andre Iguodala, and Sean Livingston are all gone, too. Draymond Green is an elite defender and a versatile player that can do a lot of things on the court, but being a consistent scoring threat isn't one of them.
So with Curry out, Golden State's only proven source of offense is D'Angelo Russell, who scored 21.1 points and seven assists per game last season with the Brooklyn Nets. An ankle sprain kept Russell out of the Warriors' 93-87 home loss to the Charlotte Hornets on Saturday night, but when he returns, the offense will run through him.
Which should boost his trade value if he performs well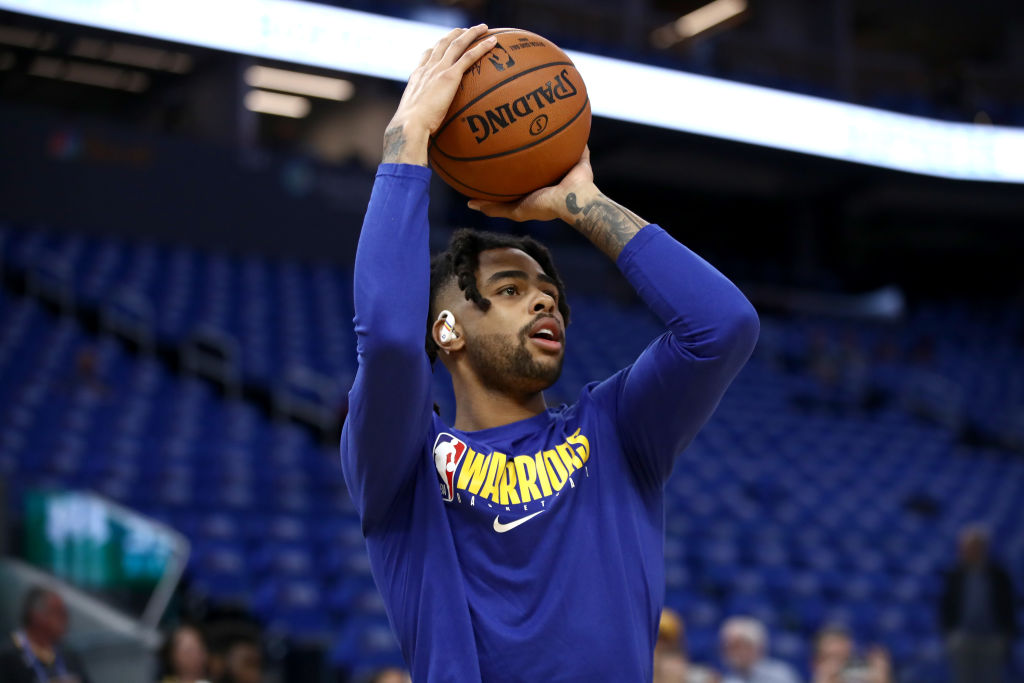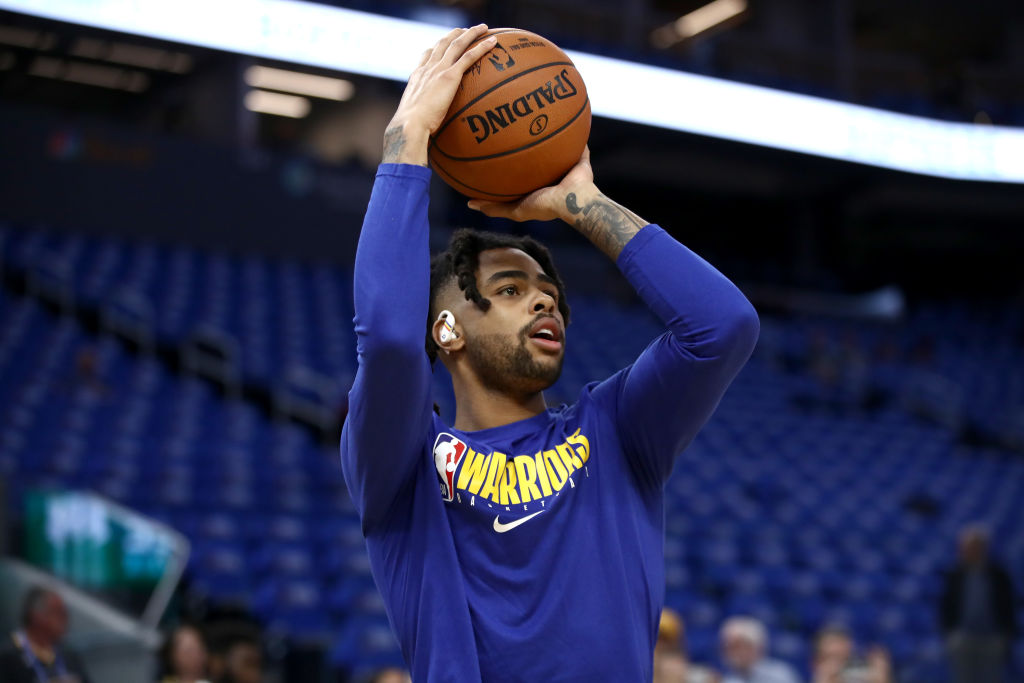 Golden State's front office claims that it did not trade for D'Angelo Russell with the intention of flipping him in another trade this season or next season when Klay Thompson returns. Whether or not those original intentions were true, trading Russell should absolutely be the intention now.
If there are no setbacks in Stephen Curry's recovery, the two-time NBA MVP will likely return in late January, right before the NBA's February 7 trade deadline. Why risk screwing up the golden opportunity this season is providing at grabbing a lottery pick in the 2020 NBA Draft with the potential of Curry and Russell stringing some wins together over the last few months of the season?
Trading Russell will not only bring in more assets for Golden State to use to build around their core of Curry, Thompson, and Green, but it will also make it substantially harder for the Warriors to win games down the stretch that could jeopardize their draft position.
Curry's injury is a blessing in disguise
In reality, the Warriors probably weren't going to be good enough to compete for the NBA Championship in 2019-20 with Klay Thompson out all year. But with a healthy Curry, they might have been good enough to remain in the middle of the pack, forcing them to keep D'Angelo Russell to remain competitive and essentially turning this into a lost season.
Now, the 2019-20 season can serve a purpose; the potential to bring in a game-changing, cost-controlled talent in the 2020 NBA Draft. A high draft pick for the Warriors could be used to draft a piece to complement the team or as trade bait to acquire a proven one.
Either way, you have to play the cards that you are dealt in this league. Whatever the goals for this season may have been for Golden State at the beginning of the season need to be adjusted. The new goal is to lose as many games as possible to position yourself for a strong bounce-back season in 2020-21.