With Tom Brady Retired, Which NFL QBs Are Now the Active Leaders in Passing Yards and Touchdowns?
Tom Brady has retired from the NFL after 22 seasons. For the first time since the turn of the century, we will watch football without seeing Brady on the field.
As the Tampa Bay Buccaneers quarterback penned a long message to make the announcement, he leaves with a lengthy list of accolades as well, most of which will probably never be broken.
With Brady departing the NFL, now we can see the new active leaders in passing yards and touchdowns — and one of the names will be surprising.
Matt Ryan, not Aaron Rodgers, is the active leader in passing yards following Tom Brady's retirement
That is a shock.
Indeed, everybody was expecting Aaron Rodgers to be on top of the list. But it is Atlanta Falcons quarterback Matt Ryan, and by a pretty wide margin.
At this rate, it doesn't look like Ryan has many years left as a starting QB in the NFL, but it doesn't matter. He has a long way to go before even coming close to Brady's video-game numbers.
Still, nobody will ever come close to Brady, at least not for a long time.
Brady finished his career with 25,000 more yards than Ryan, which is unbelievable in all aspects. Even at the age of 44, Brady led the NFL in passing yards and touchdowns.
Aaron Rodgers is the active leader in touchdown passes after Brady's retirement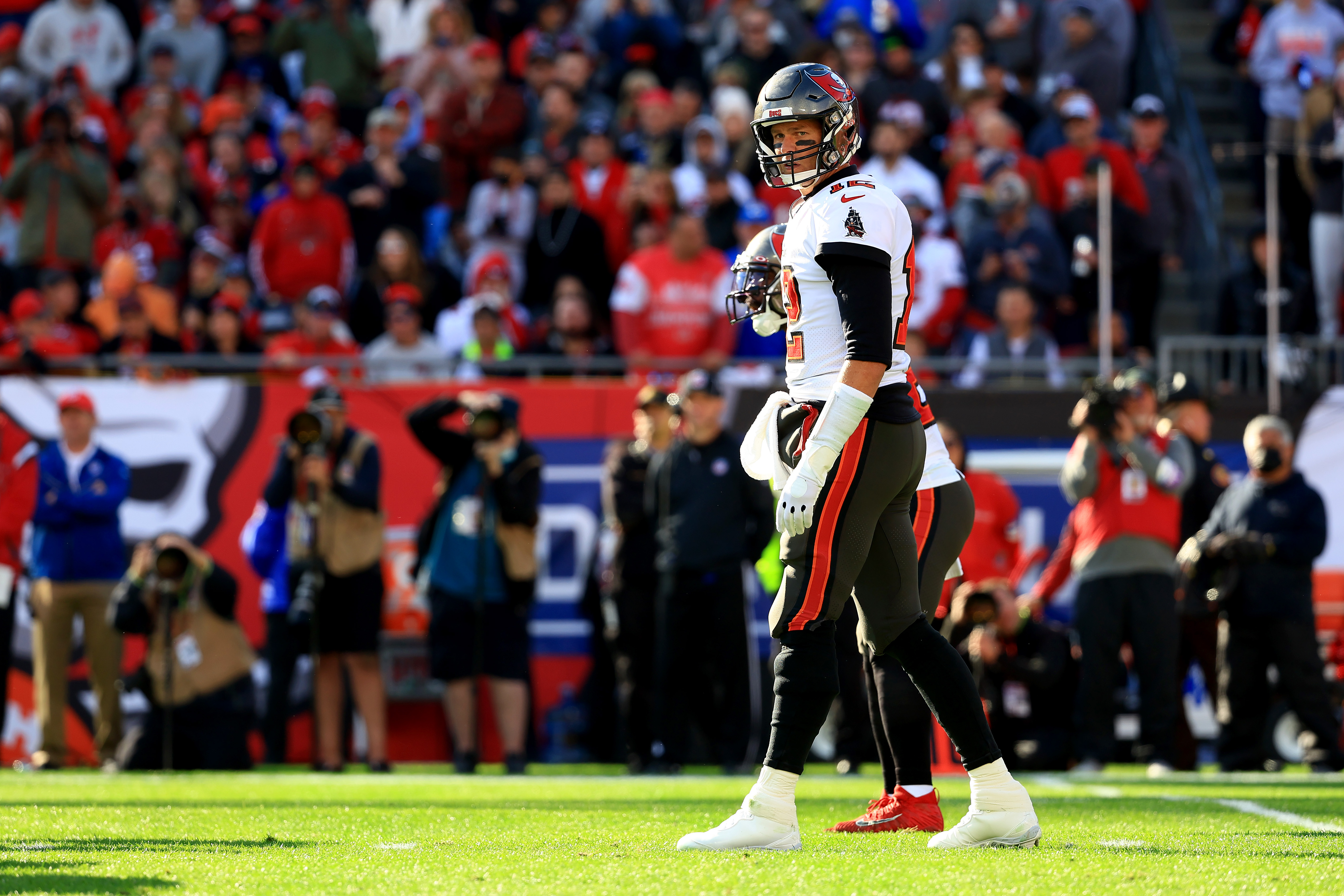 Ryan leads the way in yards by a wide margin. However, Rodgers has taken over the active lead for touchdown passes following Brady's retirement.
Brady walked away with an unreal 624 touchdown passes. Next on the list is Rodgers, with only 449 touchdown heaves.
Ben Roethlisberger was 31 behind Rodgers, and the Pittsburgh Steelers quarterback also retired after the season ended.
Matt Ryan is next with 367, Matthew Stafford has 323, and Russell Wilson has 297 touchdown passes. If Rodgers does retire — which nobody knows if he will or not — then Ryan takes over this category as well.
People might forget just how good Ryan was. After all, he was the NFL MVP and held a 28-3 lead before Brady and the New England Patriots came roaring back in perhaps the most incredible comeback of all time.
The fact of the matter is this: Nobody is going to come close to Brady's numbers for a long time — if ever.
The GOAT rides off into the sunset with a long list of NFL records that should stand the test of time
The amount of records Brady has is impressive. The numbers are even more eye-popping, and we will likely never see anybody like Brady ever again.
From being a sixth-round pick to winning seven Super Bowls, from taking over for Drew Bledsoe and forming a dynasty with the Patriots, departing for the Buccaneers and winning a Super Bowl in his first season in Tampa Bay — Brady is the GOAT.
His Hall of Fame bust is ready. His gold jacket should be getting sized as we speak even though he isn't eligible until 2027 — when he will be 5o years old, or close to it depending on when the induction is.
Yes, Brady's career didn't end with an eighth Lombardi Trophy, but he did end playing at a high level, and even the new active leaders are nowhere close to overtaking his marks.
That is how good Tom Brady was.
Stats Courtesy of Pro Football Reference
RELATED: Ranking the 6 QBs Selected Ahead of Tom Brady in the 2000 NFL Draft