WNBA Player Kayla McBride Fell Apart When COVID-19 Canceled Basketball: 'I Lost Myself During Quarantine'
For some, the loss of sports seems like a minor inconvenience, given everything else going on in the world. However, for those whose livelihoods depend on their ability to compete, the months without sports were especially rough. Always one to speak out publicly, WNBA player Kayla McBride highlighted this in a piece for The Players' Tribune.
Kayla McBride's early WNBA career
After a storied career at Notre Dame, McBride seemed destined for WNBA glory. When the San Antonio Stars (now Las Vegas Aces) drafted her in 2014, they hoped to get a leader that would bring the team to championship glory with the third overall pick. However, a lot has changed since she first entered the professional arena in 2014. 
McBride wasted no time showing that she was worth the hype. She averaged 13 points a game as a rookie and followed it up with nearly 14 points a game her second season. She could shoot like a star and even be a handful on defense from time to time. However, while she once might have been the team leader, everything changed when she packed her bags for Las Vegas after the Stars' relocation. 
When the Stars rebranded as the Las Vegas Aces, they also came in with a squad brand star. A'ja Wilson was the biggest rookie phenom in years, and McBride was in her prime. The pair failed to win many games, but they made waves by acquiring WNBA superstar Liz Cambage and immediately became contenders in the process during the offseason. 
Although they fell to the Chicago Sky in the second round, the Aces were a force to be reckoned with. However. When COVID-19 hit before the start of the 2020 WNBA season, McBride's entire career was in limbo. 
McBride on COVID-19 and quarantine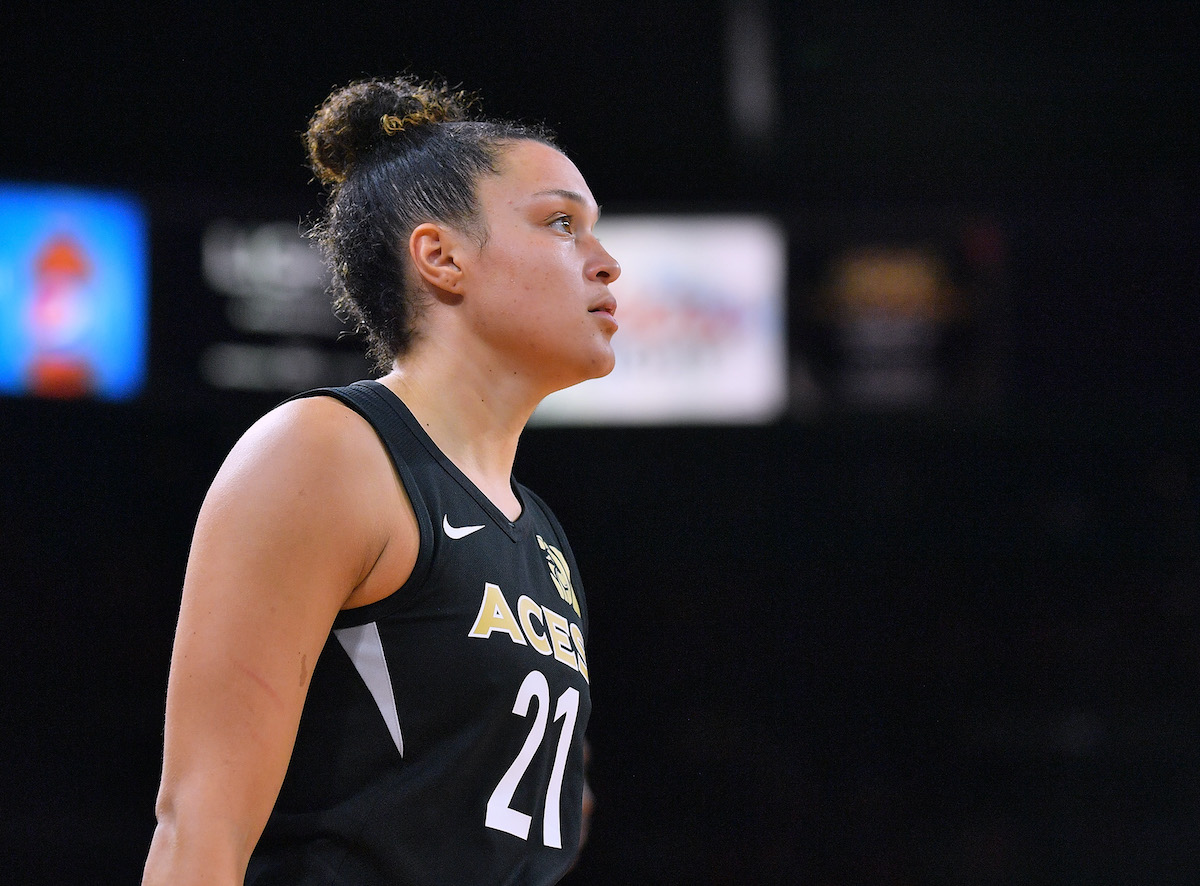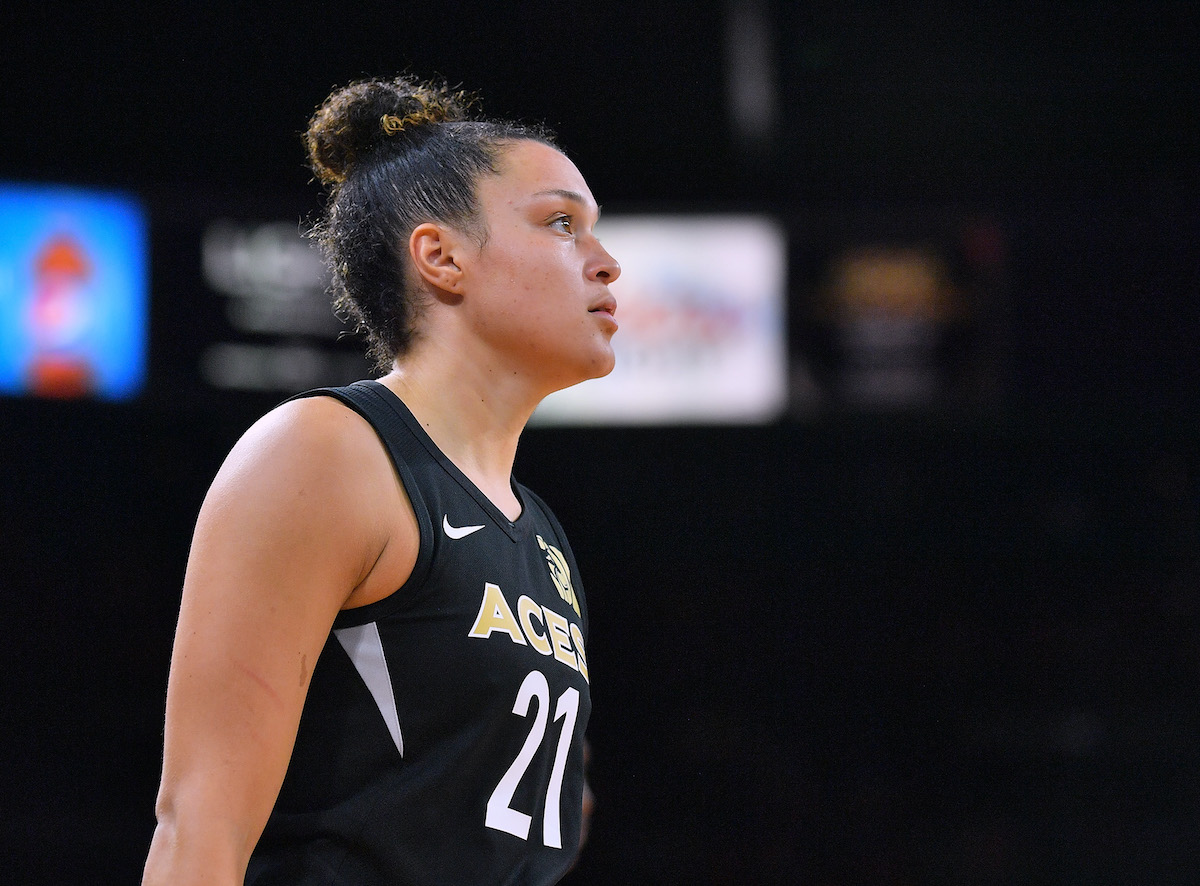 McBride has struggled with her mental health for a while. However, basketball always provided the escape she needs to get out of her own way and enjoy doing something she does for a living.
When that was taken away, however, McBride felt like she lost a piece of herself. She wrote about this for The Players' Tribune: "I don't really think people realize how much some athletes need their sport, mentally. I'm saying like really need need their sport … They could ask me to play basketball for free, right now, and I would because I love the game that much."
McBride, who makes a habit of not only playing in the WNBA but overseas as well, didn't know how to keep herself occupied during the months-long delay. This was a struggle for the Aces' star, as she details in The Players' Tribune:
"I lost myself during quarantine. There were days when I didn't get out of bed. I didn't want to work out. I didn't want to train. I didn't want to be around anything or anybody. I couldn't shut off the fact that I didn't feel O.K. when I woke up and looked in the mirror. Some days I didn't recognize who was staring back at me."
Luckily for McBride and sports fans alike, basketball returned in late July. 
Basketball comes back 
McBride and the Aces entered the Florida bubble down a significant piece of their previous season's success. After Liz Cambage sat out the season, the team would have to rely on McBride, Wilson, and the rest of the roster to step up when it counted. They did just that, finishing the season with an 18-4 record. McBride put up 12 points to go with two assists and rebounds. 
Thankfully, McBride got her avenue to happiness back this year. However, by opening up as candidly as she did, McBride showed that sports aren't just a job for many athletes. They are vital to their state of happiness. Now in a tight series with the Connecticut Sun, McBride and the Aces seem poised for another deep run into the playoffs. Regardless of what happens, however, at least McBride got to do what she loved doing.