You Won't Believe Where Vegas Thinks Jay Cutler Will Play in 2017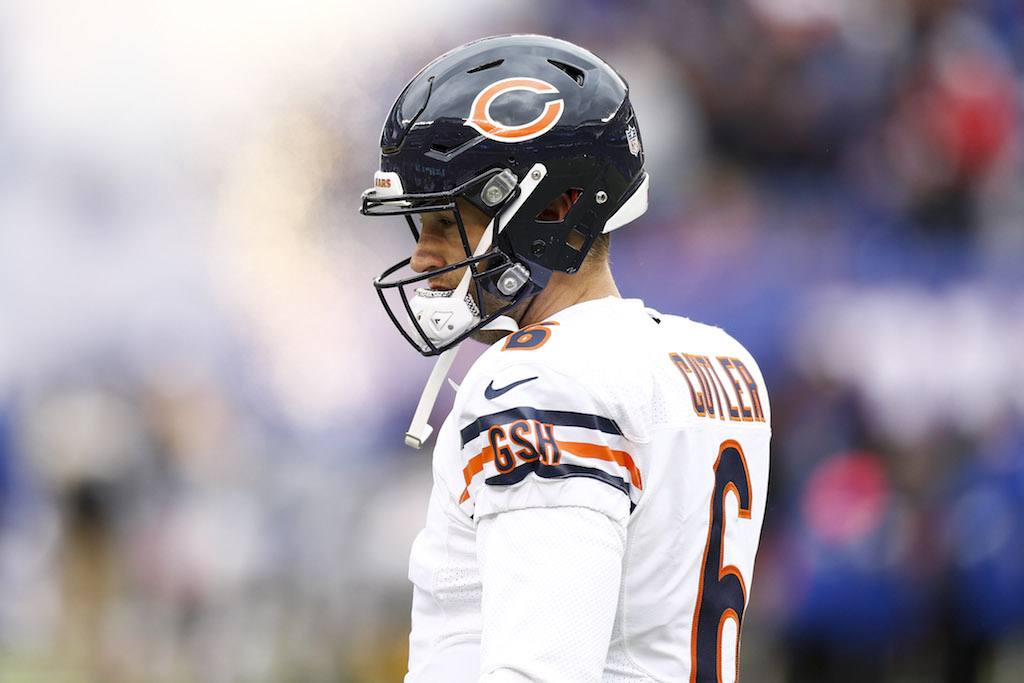 Loads of NFL players deserve a raise. Chicago Bears quarterback Jay Cutler, however, is not among them. In fact, if anything, he may very well be the most overpaid player of all time. Still, the fact remains that in a league where quarterbacks are king and passing (a lot) is apparently the surest way to victory, teams will pony up for the chance to snag a franchise quarterback.
We expect the 2017 season will see plenty of big-name players switching teams. And now that the Chicago Bears are set to release him, Cutler, for all his arm strength and natural quarterbacking abilities, will be one of them. The question is, where is he most likely to wind up? While we have our own opinions on the matter, we're certainly not alone. According to the oddsmakers in Vegas, here's where Cutler will most likely play in 2017.
6. Houston Texans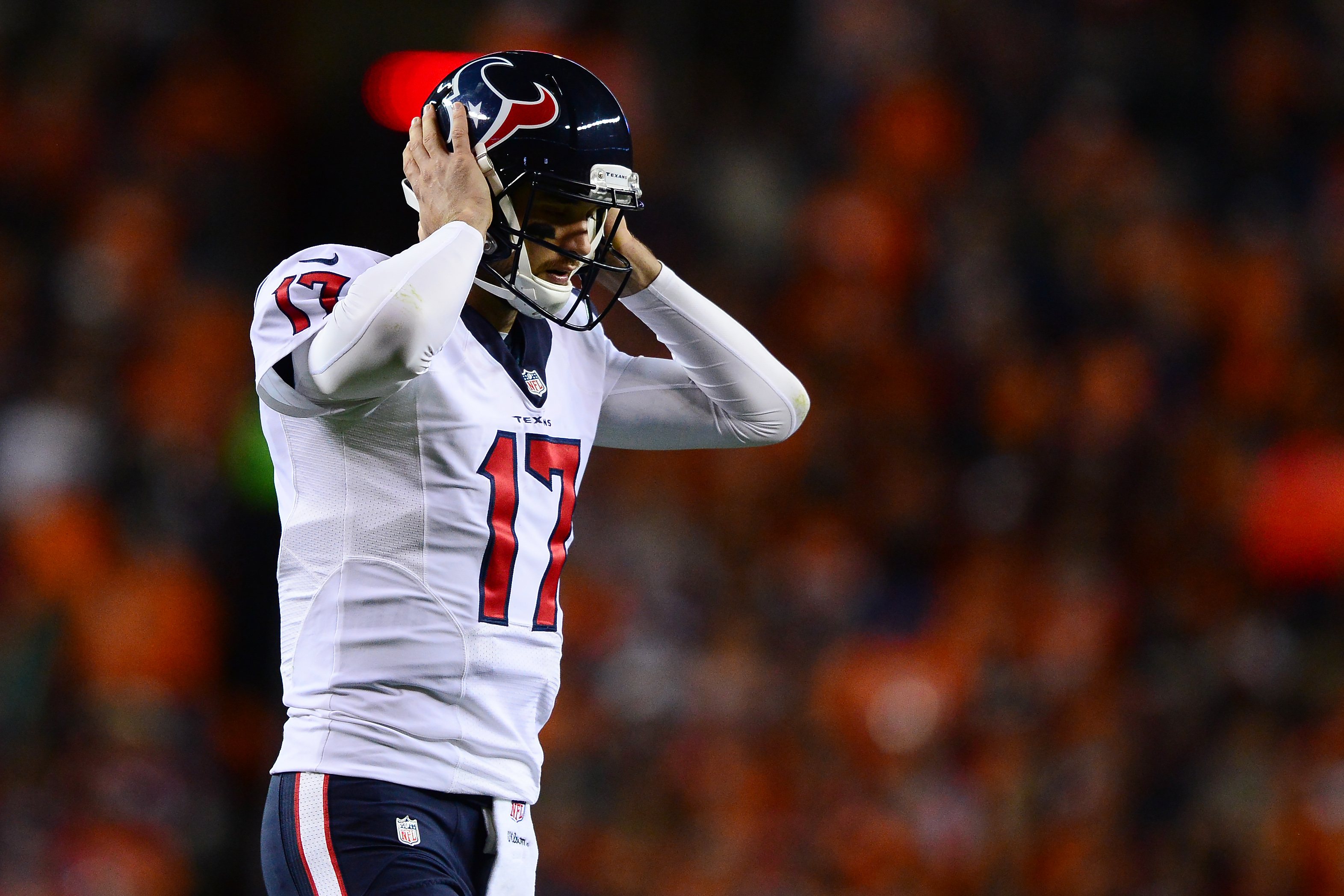 Odds: +1000
Don't let the results fool you, the Houston Texans are far from set at the quarterback position. Sure, this group finished atop the AFC South and defeated the Oakland Raiders (without Derek Carr) in the wild card, but 2016 wasn't exactly all sunshine and roses for Bill O'Brien's club.
The Texans won the division with just a 9-7 record, put up an embarrassing 17.4 points per game (28th of 32), and paid $72 million for a quarterback, Brock Osweiler, who completed a meager 59% of his passes for 2,957 yards, 15 touchdowns, and 16 interceptions. It doesn't take a genius to know that Houston needs to put an end to that failed experiment.
4. (tie) Chicago Bears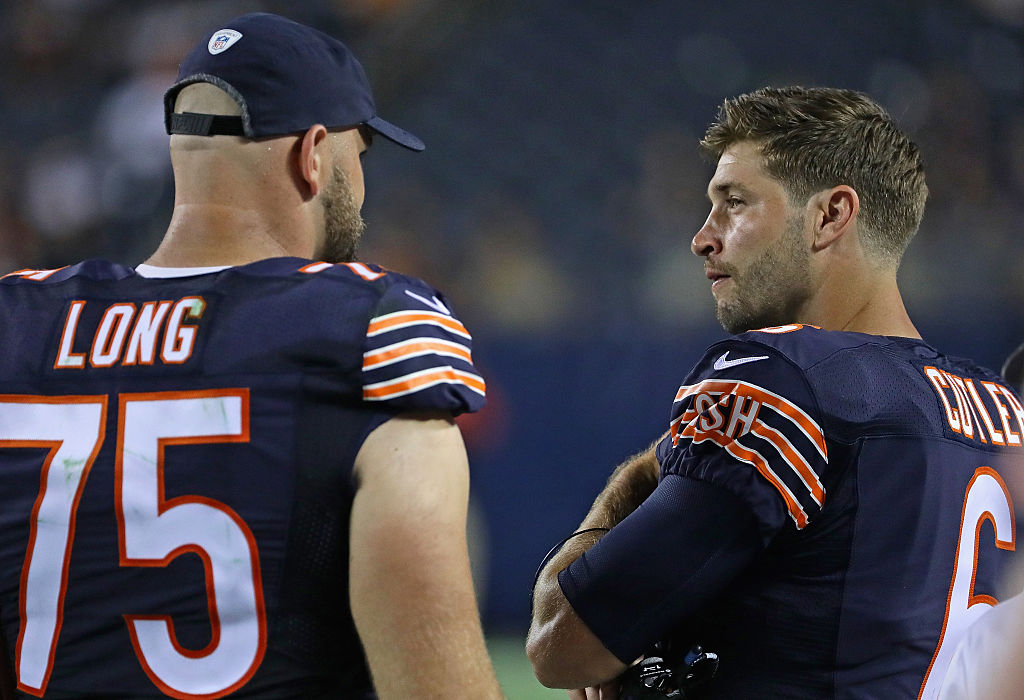 Odds: +500
In his eight years with the club, the 33-year-old quarterback has completed 61.8% of his passes, won 51 games, and thrown 154 touchdown passes. Then again, he's led the league in interceptions twice (both 2009 and 2014)  and only managed to take the Bears to the postseason once (2010).
The Bears have the third overall pick in the 2017 draft, so if they want to take a chance on a potential quarterback of the future, the opportunity to do so is certainly there. Of course, even if that's not the direction they to take — opting instead to select a QB with one of their later picks — cutting Cutler, which the Bears have decided to do, will only cost them $2 million in dead money (subscription required).
Update, 3/9/17: The Chicago Bears officially released Cutler.
4. (tie) Cleveland Browns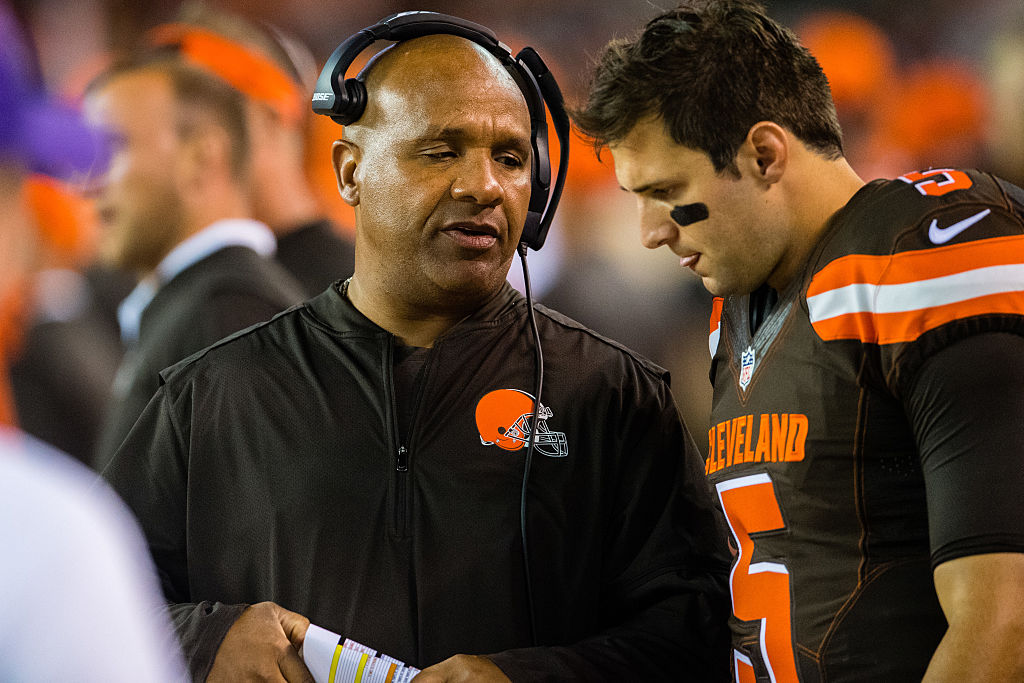 Odds: +500
When aren't the Cleveland Browns in need of a starting quarterback? Don't worry, this is a rhetorical question. Because, as we all know, the answer is "always."
Despite giving Robert Griffin III a two-year, $15 million deal, he was only able to start five games in 2016. Rookie Cody Kessler, who completed 65.6% of his passes and threw six touchdowns to just two interceptions, proved to be the team's only relatively competent player under center. And yet, he still went on to finish 0-8 as a starter. Just another classic case of the Browns being the Browns.
Cleveland holds two of the top 12 overall picks (Nos. 1 and 12) in the upcoming 2017 draft. Even if the Browns decide against making a move for a certain New England backup, you'd have to imagine that after finishing last season 1-15, Hue Jackson and company will think long and hard about the quarterback position. If Cutler becomes available, the Browns could do a whole lot worse.
3. San Francisco 49ers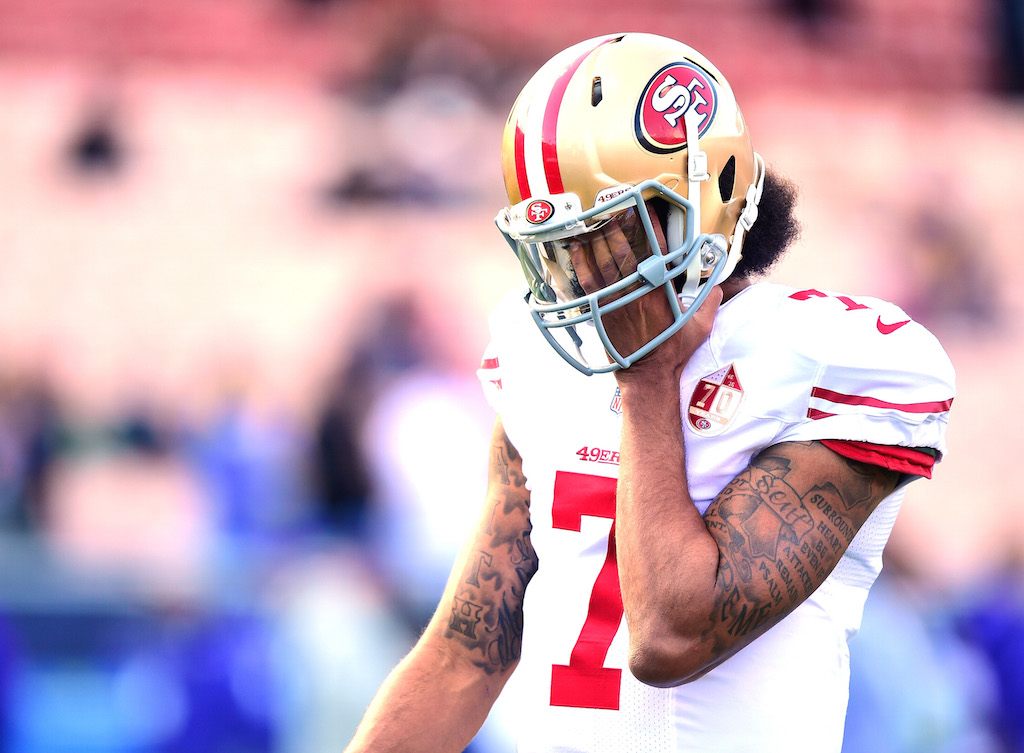 Odds: +400
After finishing 2-14 in 2016, the Niners currently hold the No. 2 overall pick in the upcoming 2017 draft. If the newly installed brain trust of general manager John Lynch and head coach Kyle Shanahan see a franchise quarterback in this crop of prospects — say someone like UNC's Mitch Trubisky — it wouldn't shock us to see them swing for the fences early. However, if that's not the case, then things will become a bit more interesting.
Despite a recent positive conversation with Colin Kaepernick, it's unlikely the organization views him as the quarterback of the future. The Niners will almost certainly select a QB in the draft. However, if Kaep's not in the team's plans, and they are interested in a veteran placeholder to hold down the fort in the meantime, Cutler could be the guy. Regardless of what happens, one thing remains clear, the 49ers desperately need to figure out their quarterback situation.
2. New York Jets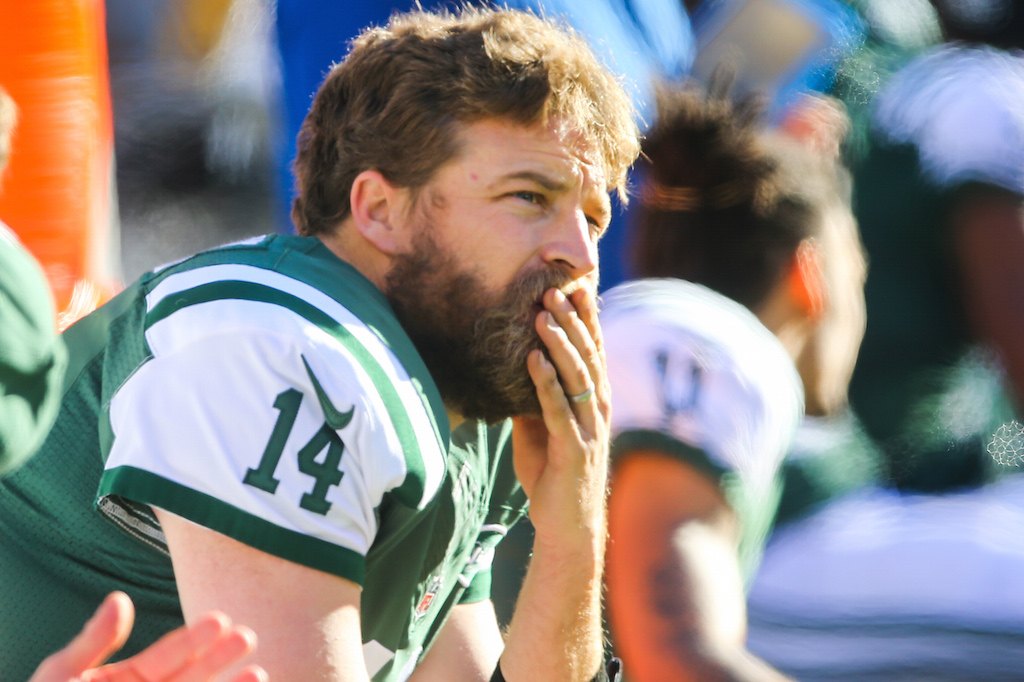 Odds: +275
The New York Jets are no closer to resolving their quarterback dilemma. Ryan Fitzpatrick, who received a one-year, $12 million deal with the Jets in 2016, absolutely stunk up the bed. He went 3-8 as a starter while completing less than 57% of his passes and throwing five more interceptions (17) than touchdowns (12). As for Christian Hackenberg, the rookie signal caller whom the team selected with the 51st overall pick in the 2016 draft, well, let's just say the jury is still out on that one.
The Jets own the sixth overall pick in the 2017 draft, and could easily choose to take a quarterback with that selection. However, considering the team has needs elsewhere, they may opt to take one later in the draft. At this moment in time, Cutler is a better option than any other quarterback on the Jets' roster. If the price is right, it's definitely something they should consider.
1. Miami Dolphins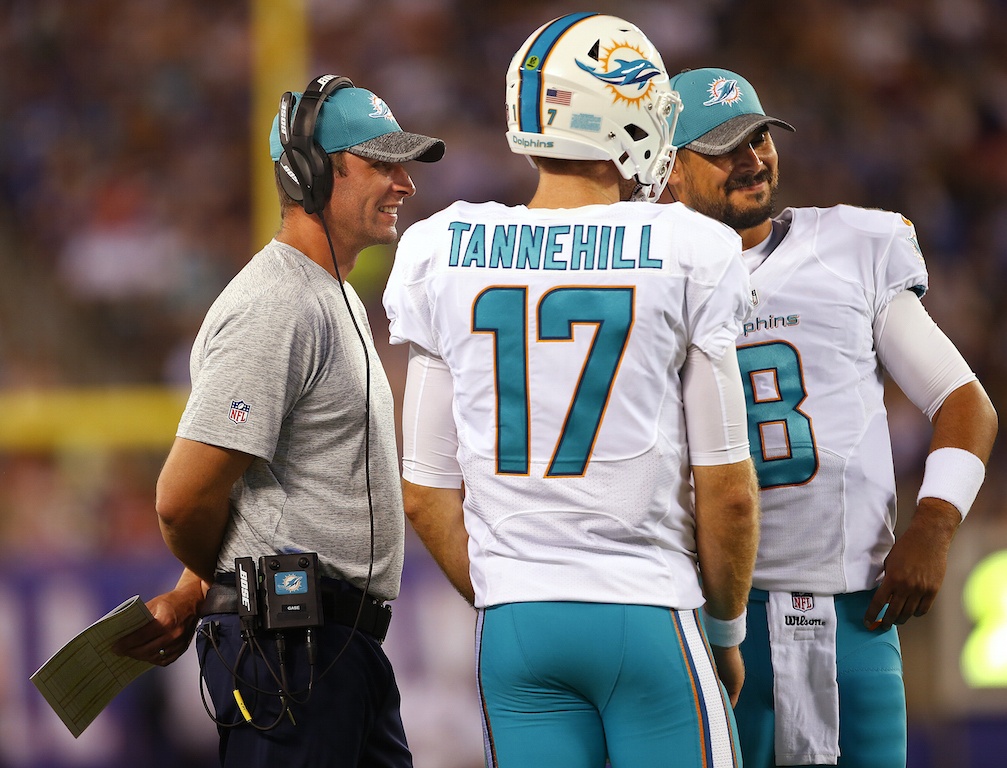 Odds: +175
Following a 1-4 start to the 2016 campaign, it felt like almost a foregone conclusion that the Dolphins would be in the market for a new starting quarterback. And then, like magic, first-year head coach Adam Gase finally started to get the most out of Ryan Tannehill.
Despite missing the end of the year because of a knee injury, the fifth-year veteran had arguably the best season of his young career. Tannehill completed 67.1% of his passes, threw for 2,995 yards, 19 touchdowns, and 12 interceptions, and went 8-5 as a starter. Granted, none of this means he is destined to be the Miami Dolphins' franchise quarterback. It is, after all, just one season.
Still, it's hard to imagine the organization looking to create a quarterback controversy (just yet); even if Cutler and Gase's previous history, as well as the current Vegas odds, appear to suggest otherwise.
Most interesting scenario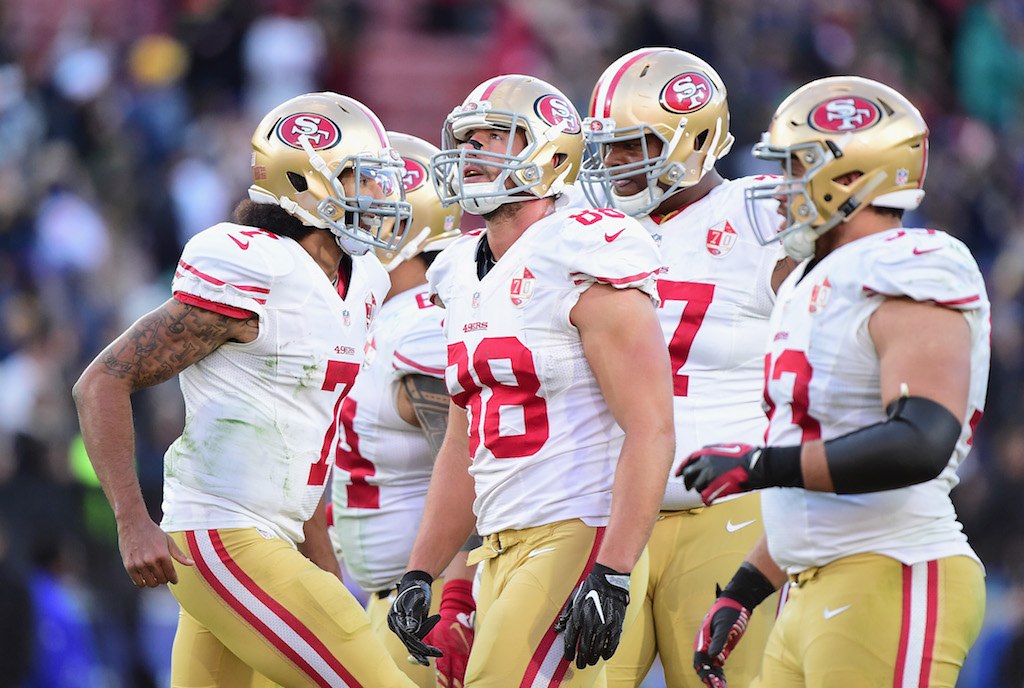 Shanahan has a history of getting the most out of his quarterbacks. Not only was he able to do it with Kirk Cousins in Washington, but he was able to help Matt Ryan take his game to an MVP level in 2016. Cutler's physical gifts are undeniable. He just needs a coach who knows how to best utilize his talents. We think he'd find this in San Francisco.
Best fit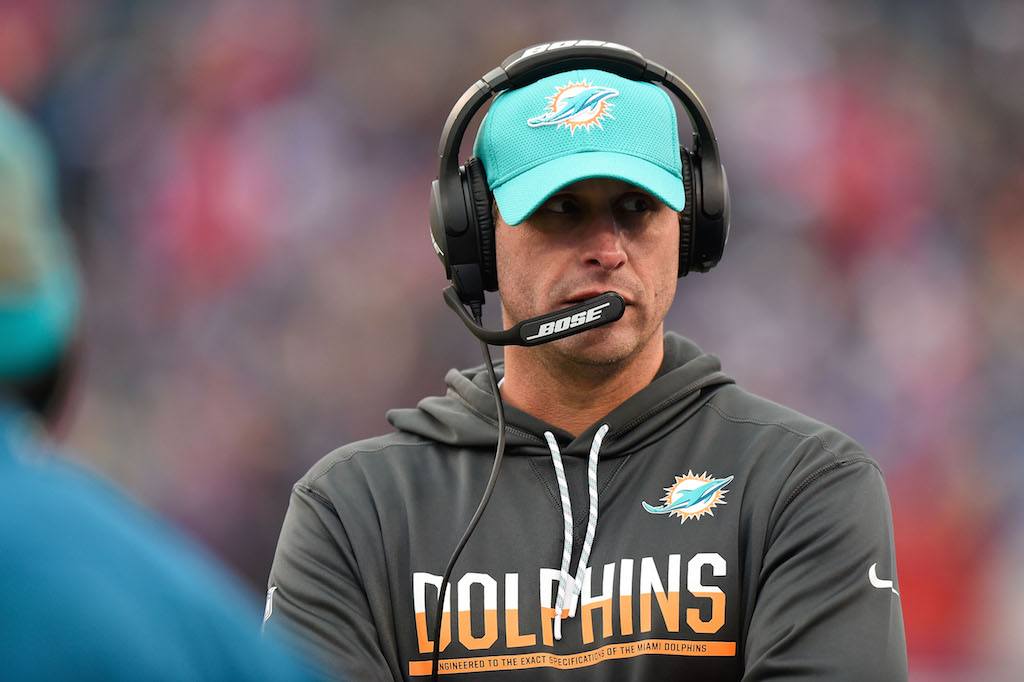 In 2015, during his only season with Gase as his offense coordinator, Smokin' Jay had one of the best years of his career. He completed 64.4% of his passes, threw for 3,659 yards, and finished the season with 21 touchdowns and 11 interceptions. The Dolphins head coach knows how to bring out the goods, and Cutler could certainly use the change in scenery. If Cutler ended up in Miami, it would be his ideal landing spot.
Most likely scenario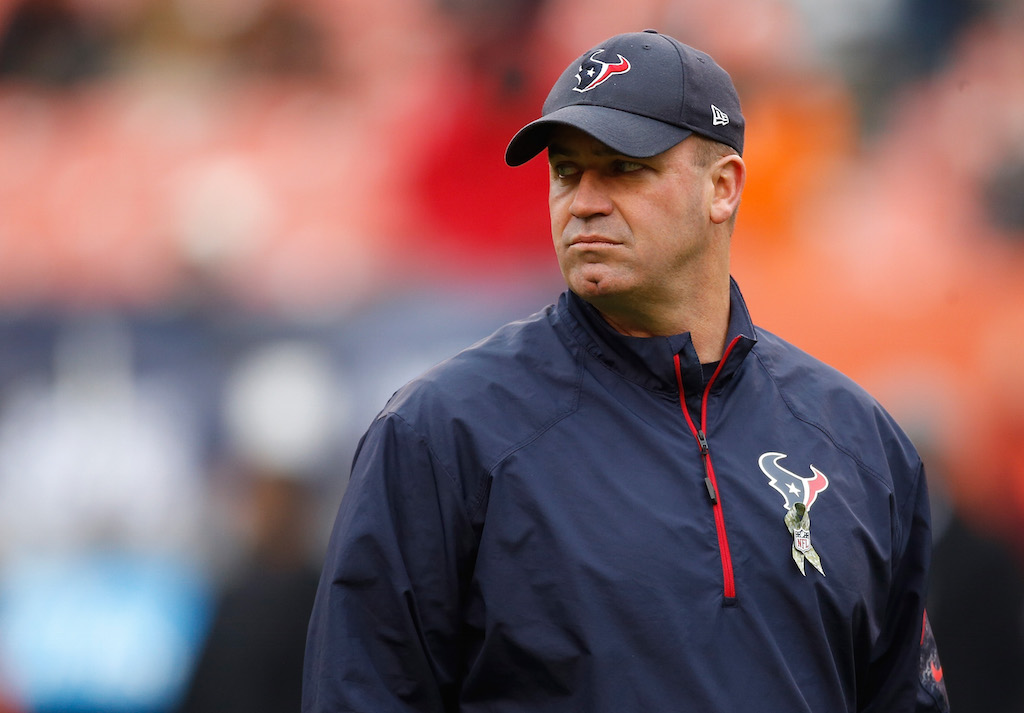 Unfortunately, despite counting for $19 million against the cap, Osweiler will probably be on the Texans' roster in 2017. With a dead cap hit of $25 million, it's simply too expensive for the team to just drop him. However, should Houston add Cutler to the fold, at least the Texans will enter the season knowing they have a quarterback on the roster with some semblance of talent. Hey, it's a start.
Odds courtesy of Bovada via OddsShark as of February 24, 2017.
Statistics courtesy of Pro-Football-Reference; contract details and info courtesy of Spotrac.