Here's Why You Won't see Peyton Manning on a Football Broadcast Anytime Soon
Despite being years into his retirement, Peyton Manning is still a mainstay on television. After a Hall of Fame career that put him on the map, he has not faded into oblivion like others. There is one thing that he has resisted, however. Manning has the natural charisma and insight to be a successful analyst, but he has resisted becoming a full-time analyst, and there is an interesting reason for it.
Peyton Manning's media career
Peyton Manning shifted almost immediately to the television side of things after retiring as a Super Bowl Champion with the Denver Broncos in 2016. He's hosted the ESPY's and Saturday Night Live, appeared on multiple game broadcasts as a figurehead, and kept himself in football with some work on ESPN. Teams have fought to hire him full-time on their game coverage, but he consistently refuses.

Off the field, Manning was a natural spokesman from early on his career. He has been the lead in many commercials, selling everything from pizza to insurance. Not content with only doing commercials, Manning has even lent his voice to a Hollywood movie, voicing a bull named Guapo in 2017's Ferdinand.

He clearly likes appearing on camera and lending his voice and likeness to many products, so why not the NFL?

Relationship with Eli
Objective analysis is part of a TV person's job, and some believe that Manning fears his ability to do so covering his younger brother. Eli has proven that he's more than Peyton's brother, winning a pair of Super Bowls of his own. However, Eli is no longer the young up-and-comer that he once was. As his game diminishes, Peyton may find it difficult to cover him on a national television platform.

The Manning family's closeness has been well-documented since the days that Peyton's older brother, Cooper, was believed to be a future football player. Their father, Archie, famously pushed them all to be the best that they could be. Had Cooper not been hurt, he may have raised three NFL quarterbacks.

Eli's days may be numbered, but there could be other reasons that Peyton resists a job as an analyst.

Ex-teammates
Peyton Manning's closeness doesn't only apply to his familial connections. He also has a lingering love for those who coached him and he played alongside. At the Manning Passing Academy, Pro Football Talk reported that he spoke about his close relationships with coach Adam Gase and former teammates Emmanuel Sanders and Von Miller.
While Tony Romo immediately took the job as an analyst and impressed people with his uncanny ability to call out plays before they happened, Manning sees himself as a different sort of television personality. However, as long as he has friends and family that he must analyze as part of the job, he may not be there anytime soon.

Peyton Manning will probably be in a broadcast booth soon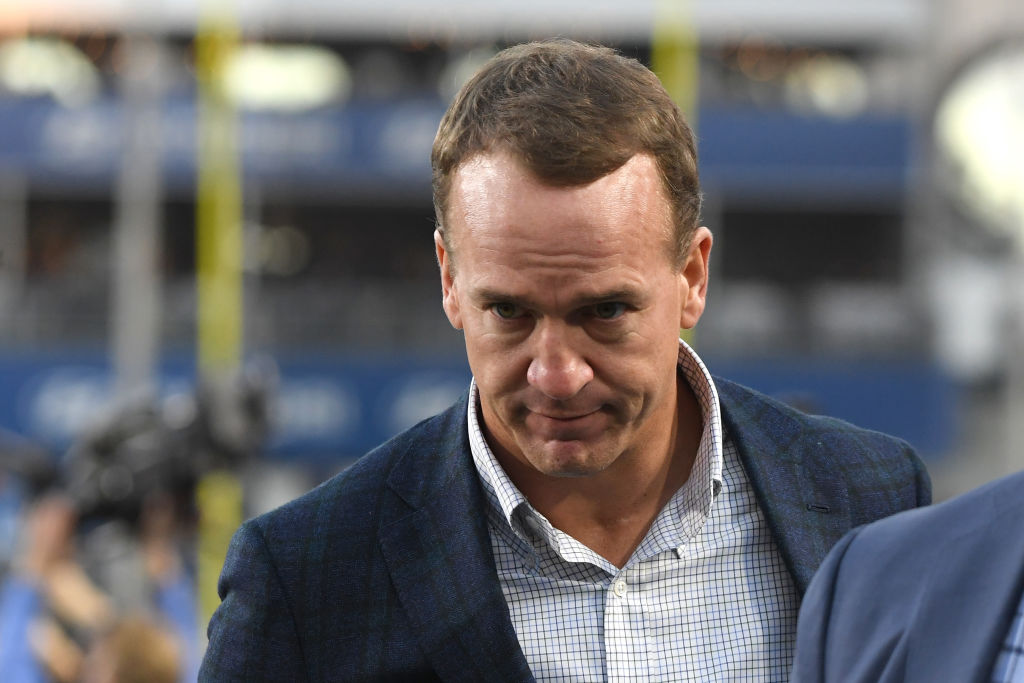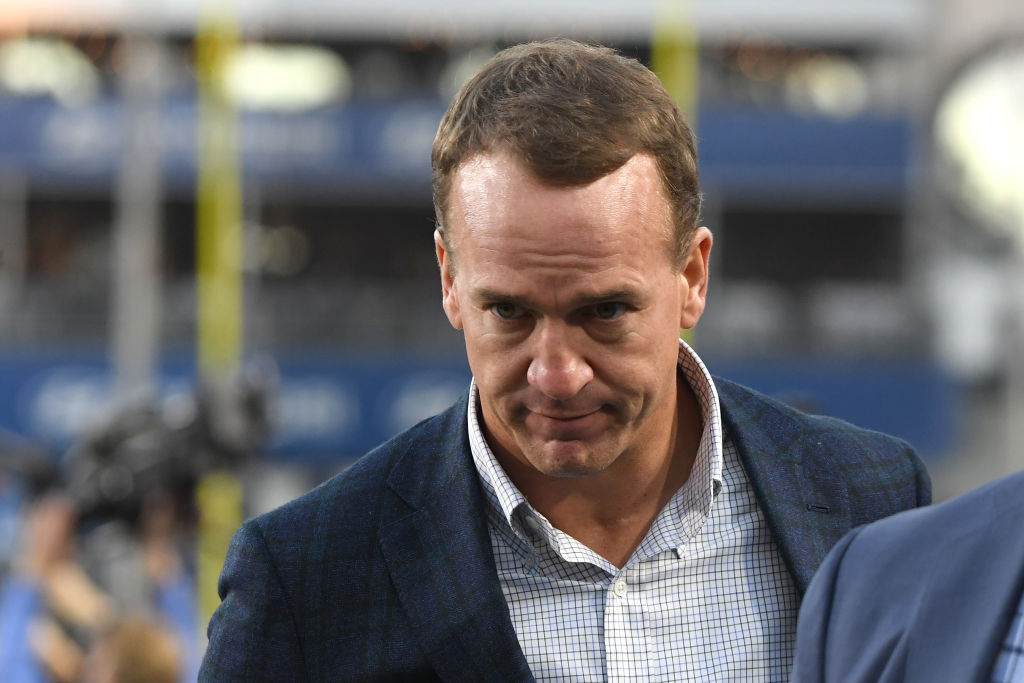 Peyton Manning knows his football, and he clearly knows how to be a television personality. So why does he not take the natural job for somebody with his skill set? From loyalty to family and friends, to a love of what he's currently doing, nobody knows for sure why Manning has reportedly turned down multiple offers to do television analysis, and if he doesn't want to do it, he shouldn't have to feel forced to do it.

Manning has been one of the most recognizable faces in football for nearly two decades now, and former superstars have made their paths in different ways. Just because his approach isn't what the fans want, it doesn't mean he won't surprise them and either take an analyst job once all his connections are retired, or find another way to reach the people. We can only wait and see what he will do.