World Cup: Is Brazil Spending More Than It Can Afford?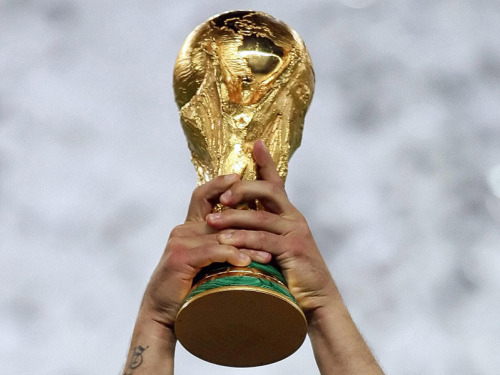 While news of corruption has followed Brazil's World Cup adventure for what feels like the entirety of the planning process, a new report has revealed that over $900 million dollars in public funds have been spent toward just one of the 12 stadiums being built in anticipation for the event — that stadium, in Brasilia, will likely never see use beyond the Cup, as the city doesn't have a professional team of its own. This lent credence to one reported bit of protest, a sign proclaiming "We have world-class stadiums — now we need a country to go around them."
In a government audit, it was revealed that as much as $275 million had gone to graft, a number that is most likely far lower than the actual amount, considering that the auditors had only examined three-quarters of the expenses so far. With the entire enterprise already running over $11.5 billion, the latest news is yet another nail in the coffin for gratuitous overspending, especially when the purported influx of capital that follows the World Cup fails to materialize, as it did in South Africa during the 2010 event, when their economy actually slowed during the tournament, per ESPN.
Special attention has been paid to the cost of steel for the Brasilisa stadium, where 12 percent of the material had to be discarded — a margin well above other arenas in the country — and allegations that politicians from the area are involved in the overrun, where, "For instance, it says the transportation of pre-fabricated grandstands was supposed to cost just $4,700, but the construction consortium billed the government $1.5 million," according to the Associated Press.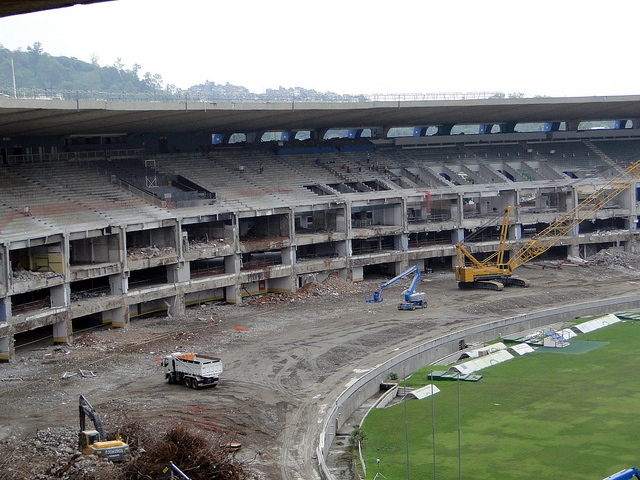 For their part, government officials have roundly denied any allegations of economic wrongdoing. Claudio Monteiro, the official responsible for overseeing the World Cup committee in Brasilia, said that the auditors were "trying to spoil the party," before alleging that "we're going to show how this report is off base." The $4.2 billion dollar pricetag of the stadiums is more than four times the original estimate that was submitted to FIFA back when Brazil was jockeying for approval for hosting the tournament. At the time, the stadiums were to be privately funded.
To further muddy the waters, campaign contributions from the construction consortium increased exponentially after the locations for the stadiums were determined — while Andrade Gutierrez, a company that pulled in almost 25 percent of the contracts for building the stadiums, only contributed $73 thousand dollars toward elections in 2008,  they spent more than $37 million on those same municipal elections in 2012.