World Cup: How the U.S. Can Advance, And an Update on the Favorites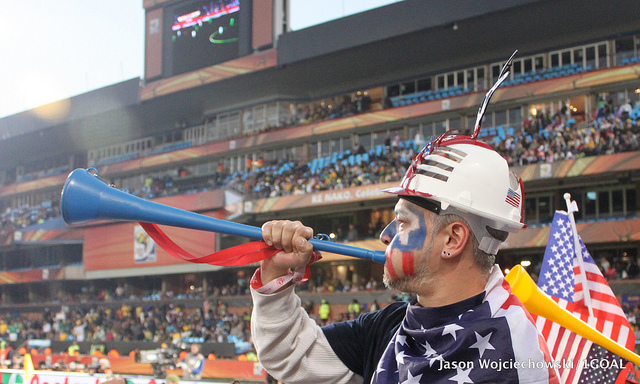 Before the tournament started, we took a look at the six teams Nate Silver and his intrepid data journalism site FiveThirtyEight had pegged as the likely favorites to win it all in the 2014 World Cup. Among those teams that weren't likely to go all the way were the United States. But the USMNT has taken on a bit of Han Solo, asked not to see the odds, and now they look likely to make it to the round of sixteen — at least.
This is awesome, because the U.S. team is fun, and because Americans are finally starting to fall in love with soccer — or at least starting to watch it, if the match against Portugal is any indication. That match, by the way, illustrated how badly the U.S. needs to keep its collective fingers crossed when it comes to the play of its back line.
Anyway, here we will make an attempt to look at what needs to happen in order for the United States to advance, as well as a look at how the six teams who entered the tournament as the most likely victors are actually doing now that the games have been played. Some of them are still on track to go all the way — some of them are already set for a return flight home.
To steal a phrase from the action sports universe, this is when teams start to go big or go home. As the U.S. gets ready to take on Germany, and as Neymar looks to do this all tournament long (that Tumblr, Here Comes The Ball, is fantastic, by the way; MS Paint recaps are the best), here's how the U.S. looks to advance, as well as a quick catchup with the teams that were slated to do the best.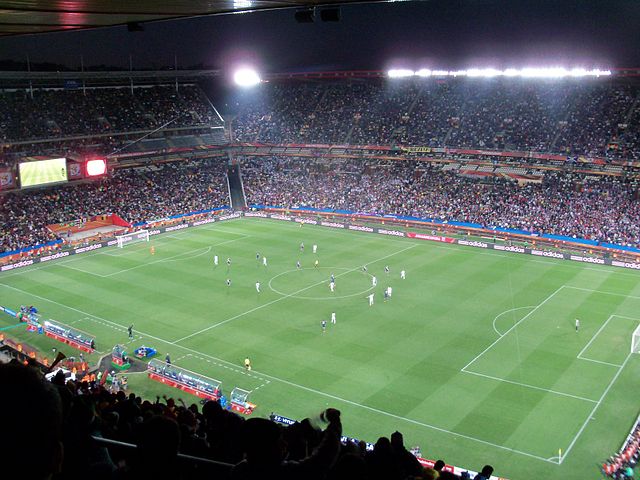 The United States' Methods of Advancement
Here's the quick breakdown: the USMNT is more likely to make it to the round of 16 than not. With our fingers crossed and wood knocked, their match against Germany (which is going to kick off at noon, Eastern Standard Time) holds the key to whether or not they go on — kind of. That is to say, if the U.S. beats Germany or plays them to a draw, they will advance. Given the fact that Germany is one of the best teams in the world right now, that's not as easy as it might sound, but #WeBelieve.
Now, if the U.S. loses, things get a little more complicated, since the other match that their national hopes hinge upon is running concurrently with the U.S.-Germany game. That's Portugal against Ghana, and it's airing on ESPN2 (the USA match will be on ESPN proper.) If that match is a draw, the USMNT will advance. If it's not, it comes down to goal differential, and fans will want to root for Portugal, since they've scored fewer goals in the tournament so far.
The specifics: with Portugal having scored two goals and allowed six, they're at a -4. Meanwhile, Ghana — having scored three times and allowed four goals — has a -1. The U.S. is sitting at a +1 right now. If the U.S. loses to Germany 1-0 and Ghana beats Portugal 1-0, they'd be tied, but the U.S. would get the nod over Ghana since they beat that team. If the U.S. loses to Germany by more than one point, and Ghana wins by more than one point, Ghana would advance.
You can see a full chart of the U.S.'s odds here, but our advice is that you might want to find two television sets to watch both matches at the same time, since they're going to both decide what happens to team USA. Now let's take a look at the favorites before the tournament began, and how they've fared in the actual matches.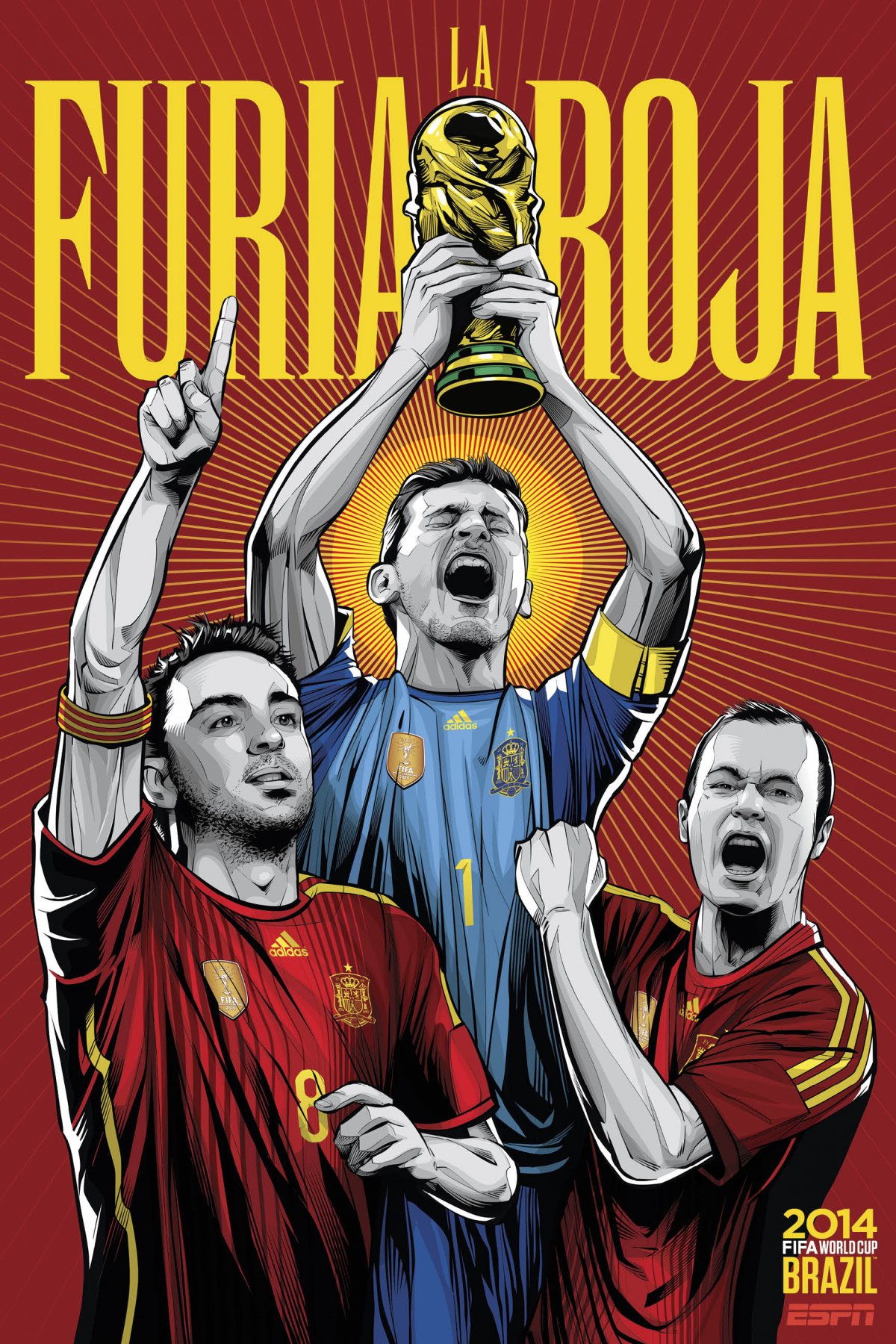 The Eliminated Team and the Longshots
Spain, who had an eight percent chance to win it all and entered into the tournament as the defending champions, wildly underperformed in Brazil, losing two of their three games and promptly being eliminated in the group stage. There's even an argument to be made that they padded their stats, since their 3-0 victory over Australia was an empty win. This consolation victory saw David Villa, who had already announced that this was his last World Cup, scored the opener — a match which would quadruple Spain's total goals for the entire tournament, while not adding any additional points against the squad's putrid seven goals allowed.
Chile, who began the tournament with only a four percent chance of victory, have performed about as expected, clinching their advancement to the round of 16 with victories over Spain (2-0) and Australia (3-1.) Their odds of victory have actually decreased since the original projections were made, and they now sit with just three percent odds.
Chile's former equals in odds, France, has more than doubled their chances at total victory, and now sit at eight percent, having nearly clinched passage into the round of 16 with a pair of wins over Honduras (3-0) and Switzerland (a particularly embarassing 5-2 route.) They lead the group heading into their match against Ecuador, who are second — making that match almost a formality on their way to the knockout round.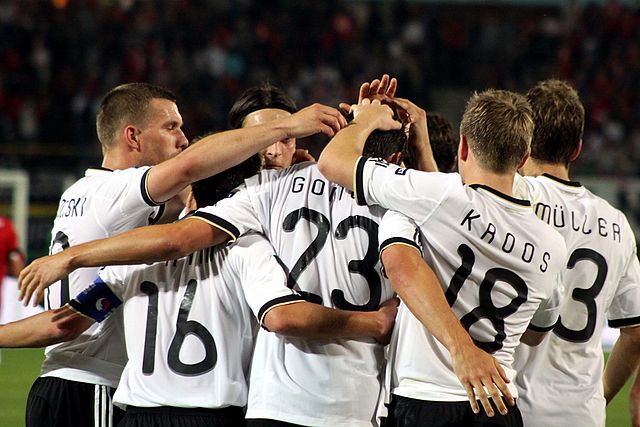 The Contenders
Germany, who we really hope loses to the USMNT tomorrow (please, soccer deities, make it so) would have to suffer a loss of catastrophic proportions in order to miss the round of 16. Like, 10-0 or something similarly absurd. Even then they'll probably make it, with a 99.7 percent chance to advance, per FiveThirtyEight. As the third best team in the tournament, according to ESPN's Soccer Power Index, which was developed by Nate Silver. They entered into the World Cup with an 11 percent chance to win the whole thing — that's where they sit now, plus they have a 77 percent chance to make it into the Quarter Finals. Hopefully Jürgen Klinsmann and company are able to sow some seeds of doubt during their match.
Argentina, who have Lionel Messi (and some other phenomenal players, but none who are on the short list for 'best in the world'), are one of the most exciting teams to watch in the tournament, mostly because they've committed 110 percent to the attack, which means that they're capable of serious bouts of scoring — Messi landed a very early goal in their victory over Nigeria that this writer missed because he was slow changing the channel — and have enough holes in the defense to drive up the score, as evidenced by Nigeria's quick response to even the game. After starting with a 13 percent chance of victory, Argentina's odds have bumped up a single percentage point since the start of the tournament. They have Messi, which means we can give you some choice Messi highlights from his recent play. As in, his two goals against Nigeria.
Still the Favorites
Brazil, who started off the World Cup with a pair of shaky performances that had them looking less like world beaters and more like statistical outliers (since they famously haven't lost a match on their own soil in, practically speaking, forever), have since morphed into the dominant force that most people expected them to be all along, and it starts with Junior. Neymar Jr., that is. In front of a series of ecstatic crowds, Neymar has scored four goals over three games, and spent the majority of the time looking like the best player in Brazil — the country, not just the team.
Having already clinched entry the round of 16 with two wins and a draw, Brazil started the tournament as the favorites to win it all, their 45 percent chance of victory the highest among all teams by far. While their odds have dropped significantly since then — they sit at 37 percent right now — that hasn't changed, and they're still the safest best to hoist the trophy.