World Cup: Predicting Results of the 8 Knockout-Round Matches
Mexico vs The Netherlands
The Netherlands (aka the Oranje) were the hottest team of the group stage. The tournament started out as good as it could have as the Netherlands thrashed Spain 5-1 and made a big-time statement. Even with backups playing in the last group match versus Chile, a 2-0 victory went to the team in orange. Players such as Arjen Robben and Robin van Persie could not be playing at a higher level at this point for the Netherlands. Also, Memphis Depay is an exciting young player who has already scored two goals off the bench and looks to the kind of player who can change the course of a match.
Mexico is the team looking to bring to a screeching halt the orange train that is running through the World Cup. While Mexico barely qualified for the World Cup, it can lay claim to one of the tournament's best defenses. The only goal Mexico has allowed was to Croatia — with 5 minutes left in a match where progress to the knockout stage was already largely sealed. The key matchup here will be Mexico captain Rafa Márquez going up against Robin van Persie. Robben's love for staying wide means van Persie will stay more central and will see a lot of the tough defending handed out by Márquez.
But while Mexico has done very well to get to the Round of 16, its run might end here. The Netherlands have too many weapons in attack and that could lead to a lot of chances and a multitude of goals. Our prediction: 3-1 to the Netherlands.
Brazil vs Chile
This matchup pits the home country against one of the surprise teams of the World Cup. Brazil started off the tournament in an unconvincing fashion, as it needed favorable calls from the referee to down Croatia 3-1 in its opener and could not get the ball past Mexico's goalkeeper in a 0-0 draw. The ball started to roll a bit more in a 4-1 victory over Cameroon, but Cameroon was a team that already had its fate sealed by being eliminated and had nothing to fight for. We will see if the Brazilians truly started to get going when they take the field against Chile.
The Chileans opened play in a tough 3-1 victory over Australia. That match was a lot closer than the score line would lead you to believe. But Chile put its stamp as a team that belongs in the World Cup when it defeated and thereby eliminated Spain in a 2-0 victory.
The match itself might not be so cut and dry. Neymar scoring goals and Thiago Silva leading the defense gives Brazil an edge when looking at the match on paper. While Brazil is the host and therefore an immediate favorite, Chile will not back down. Chilean players such as Alexis Sánchez and Arturo Vidal have no fear of the Brazilians and know this is the best generation of Chilean talent. Our prediction: We're going with a 2-1 upset for Chile.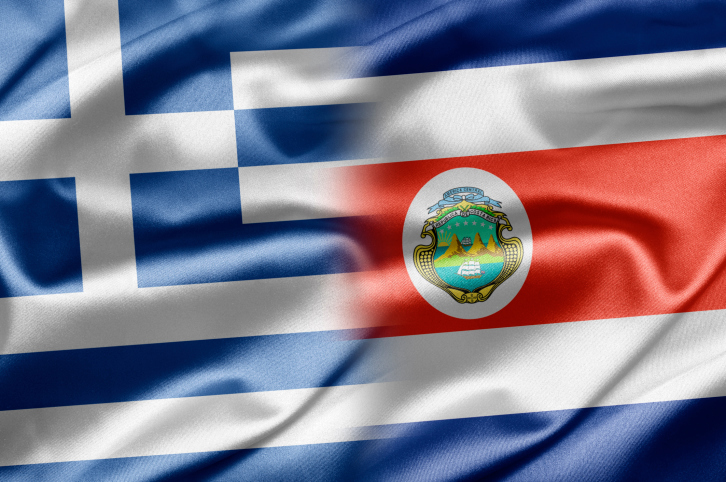 Costa Rica vs Greece
This match contains two teams that love a good, hard defense. Costa Rica made everyone stand up and take notice when it registered a 3-1 win over Uruguay. Joel Campbell had a standout day with a goal and assist. But Costa Rica's biggest victory came in a 1-0 win over the highly favored Italians. This sent shockwaves through world football as Costa Rica clinched a spot in the Round of 16 while Italy and Uruguay were left to fight over the second spot. Captain Bryan Ruiz said: "Maybe there are a lot of people who didn't have faith in us because we were in the 'Group of Death.' But the other guys are the ones who are dead and we're going to the next round."
Greece lost its first match to Colombia 3-0, and it honestly could have been a bigger margin. The Greeks looked dead in the water almost as soon as the World Cup started. However, a 0-0 draw with Japan, which could be nominated for the most boring match of the tournament, gave Greece a glimmer of hope. If Colombia beat Japan and Greece beat the Ivory Coast, the Greeks would be through to the Round of 16. Ivory Coast looked to be the ones to advance but a late penalty was given to Greece and Georgios Samaras converted to give his country a 2-1 win and an improbable spot in the Round of 16.
When these two countries take the field, expect a slow early pace, with both countries playing to not lose rather than to win early on. Costa Rica has more attacking flair with Joel Campbell, Bryan Ruiz, and Christian Bolaños, but Greece has already stifled the likes of Keisuke Honda, Shinji Kagawa, Yaya Toure, and Didier Drogba in this World Cup. The key matchup here will be Joel Campbell against the Greek defense. If Campbell can get the ball on his left foot in space, Greece will be in trouble. If not, Greece will only have to worry about the aerial threat of Bryan Ruiz, and that is a favorable matchup for them. Our prediction: This could be the first match that goes into extra time and don't be surprised if the score is 0-0 when extra time starts. If the match goes into extra time, it'd favor Greece and it would fancy its chances on penalties as well.
Colombia vs Uruguay
Colombia has a 100 percent record headed into the Round of 16. Three wins in three matches means the Colombians are flying high. Everything about this Colombian squad oozes confidence — from the goals they score to the team dancing that happens after those goals are scored. A great mix of young and veteran talent puts Colombia in a category of a team that is capable of beating any team on any day. James Rodríguez and Juan Cuadrado are the two players to watch for the rest of Colombia's tournament.
Uruguay started out its World Cup with a loss to Costa Rica and there was work to be done because Uruguay's two hardest matches were yet to come. A 2-1 win over England meant Uruguay was back on track but needed a win over Italy. Well, that win came in a controversial match that ended 1-0. Whatever Uruguay does for the rest of the tournament, it will have to be without Luis Suárez, who is suspended after biting Italian Giorgio Chiellini on the shoulder. Edinson Cavani is still available and can produce his own magic, but he has not been as much of a game breaker for Uruguay as Suárez has been.
Expect Colombia to win this one with little trouble. While Uruguay's defense has improved, it still gives up chances. With Cavani being the main threat of Uruguay's attack, the defense can focus on him being the focal point rather than having to worry about Suárez as well. James Rodríguez and Juan Cuadrado could prove to be too much for Uruguay's older defense, and the lack of Suárez's goals and creativity will hurt its attack. Our prediction: A large Colombian win, by three goals or more, is possible.
France vs Nigeria
France started the tournament very strongly as it dismantled Honduras 3-0. In its next match, the Swiss were defeated by the French 5-2. The match was not even as close, as the scoreline read 5-0 at one point and the French gave up two goals in the last nine minutes. With qualification all but sealed, a 0-0 match against Ecuador looked to be more about rest and injury prevention rather than getting a result.
Nigeria came through its group in second behind Argentina. A draw with Iran and a shock 1-0 win over Bosnia and Herzegovina gave the Nigerians what they needed to progress. While Nigeria did not win its match against Argentina, it will take pride and confidence in the narrow 3-2 defeat.
The matchup to watch will be Nigeria's Peter Odemwingie going up against the French defender Mamadou Sakho. Sakho is a very strong, no-nonsense defender. If Odemwingie can use his speed to get by him, Nigeria could possibly carve out a chance or two. Our preditction: We can see Nigeria making a match of this, but the likes of Karim Benzema and Paul Pogba will take the French to a 2-0 victory.
Germany vs Algeria
The closest thing to a favorite this tournament has is probably Germany. This is a country that has made at least the semi-finals of the last four tournaments it has been in, which spans the 2006 World Cup, Euro 2008, 2010 World Cup, and Euro 2012. The losses in those tournaments were to Italy, Spain, Spain, and Italy, respectively. Seeing as how both of those countries have been eliminated, who will stop the Germans now?
The first team Germany must get through is Algeria. This Algeria squad was not given much of a chance to advance but a 4-2 win over South Korea meant it needed only a draw against Russia. The Algerians got that draw and sealed progress to the Round of 16.
Players like midfielders Nabil Bentaleb and Yacine Brahimi have high motors that rarely stop. This will be needed going against a strong German midfield. The strength of this Algeria squad is the counterattack. If Germany can limit that, Algeria doesn't have much else to offer and must take advantage of their set piece opportunities in order to make a game of this. Prediction: While Algeria has done very well to get to this point, Germany is too strong and likely to eke out a 1-0 win.
Argentina vs Switzerland
Argentina started out as a pre-World Cup favorite. With Lionel Messi on this squad, how could anyone think of anything less to say? However, less-than-dominant wins over Bosnia and Herzegovina and Iran exposed some of the weaknesses of this squad. Argentina's defense gives up more than a few chances and it appears to have a bit of over-reliance on Messi. If I took away the goals scored by Messi, Argentina does not make it out of the group stage.
Can the Swiss shut him down? One would think that Switzerland could game-plan for it. A confidence-building last minute win over Ecuador and a dominant win over Honduras lead me to believe that the 5-2 thrashing by the French was just a bad day at the office. The key matchup for this match will be Argentina's Pablo Zabaleta going against Switzerland's Ricardo Rodríguez. These players will line up opposite each other and both love to get into the attack. They will also spend a bit of time defending one another. Whoever can deliver better crosses will be a key factor. Our prediction: We'll stick our necks out and go with an upset here, with a 3-2 win for Switzerland.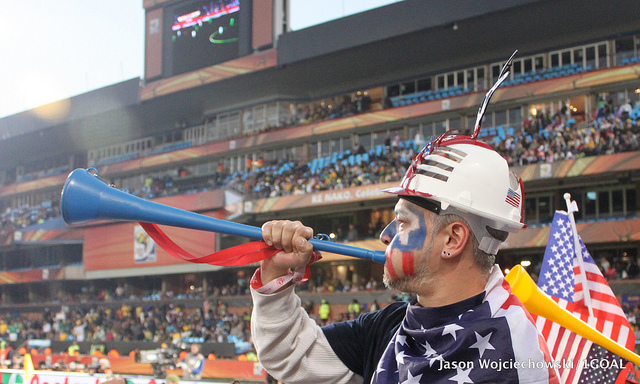 Belgium vs United States
Belgium has a "golden" squad at this World Cup, but it has had a hard time convincing people. Narrow one-goal wins in all of its group games means this squad may not be as dominant as people initially thought. Romelu Lukaku has been especially disappointing, as he cannot seem to transfer his club goal-scoring success to his country. Still, when a team possesses players such as Eden Hazard and Dries Mertens, it is capable of winning any match on any day.
The United States is through to the Round of 16 in consecutive World Cups for the first time in its history. This a remarkable feat considering the group it was in and losing the hold-up play of Jozy Altidore very early on. Even though the U.S. lost its last group game against Germany, other results went in its favor to push the U.S. through. Jermaine Jones and Kyle Beckerman have done very well in the central midfield and Graham Zusi's crossing ability cannot be forgotten. The U.S. will have much confidence in knowing that it got out of its group and Belgium have not looked like the world beaters most had predicted them to be.
The weakness of Belgium is their outside defenders. It uses four central defenders along its backline, something the U.S. could exploit with the wide play of Fabian Johnson and Zusi. The key matchup will be Michael Bradley against Eden Hazard. Bradley has not had the best tournament so far, but he has another match to turn it around. Hazard is the main creative force behind Belgium, so look for Bradley to possibly lie a little deeper to give Beckerman help in breaking up the Belgian attack. The U.S. must get good service to Clint Dempsey. He looked like a man on an island for the majority of the match against Germany. If Belgium can deny Dempsey time on the ball it will be a huge plus for its defense. Belgium's disjointed display thus far has us leaning toward a 2-1 U.S. win in extra time.