World Cup: Watch Every Goal Germany Piled on Brazil in the 7-1 Blowout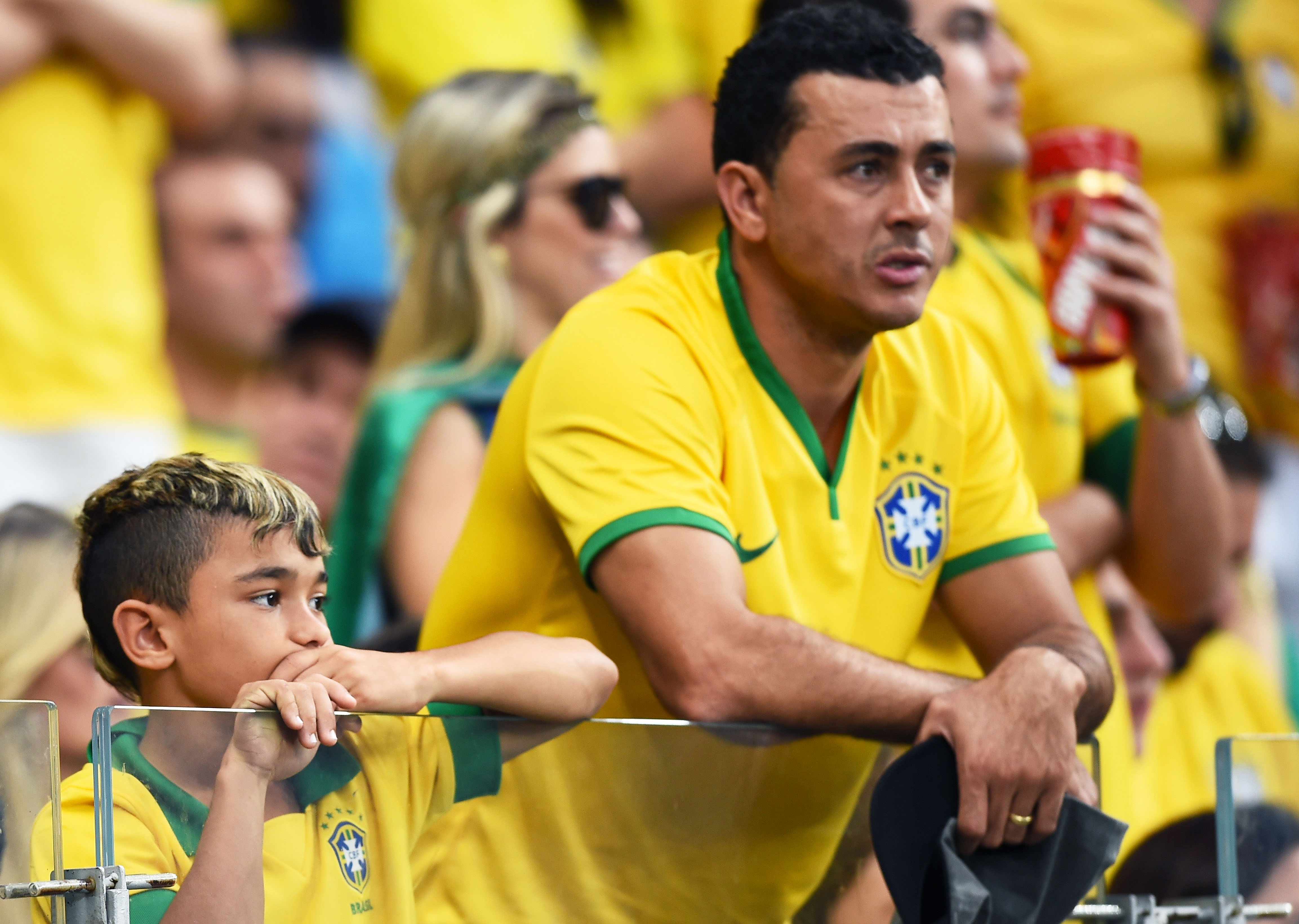 Bust out all those languishing Germany-as-engineer descriptions you've been holding onto for the entire tournament — Ian Darke used "precision" and "surgeons" and some other words we missed because we were still trying to pick our jaws off the floor. Brazil, who has been the prohibitive favorite to win the World Cup since people started talking about it. just found themselves on the wrong end of the most one-sided floor mopping of the tournament. At the half, Germany lead five goals to zero, which is, suffice it to say, not exactly typical for the game of soccer. In fact, that's exactly what it looked like: For the first 45 minutes, Brazil was playing soccer, while Germany was playing football. OK, OK, that's not so bad. Mistakes were made, but this is nothing Brazil can't handle. One 11-minute goal from Muller's all right, even if they are down a Neymar and a Silva. Fun fact: This goal by Miroslav Klose was also the goal he needed to break the record and become the World Cup's all-time leading scorer with 16. Who did he pass? Brazil's Ronaldo. Because of course. The comment section for Vine asks the commenter to "say something nice" about the clip that's being looped. So, uh, at least Brazil's keeper, Julio Caesar, is trying? That was a nice dive.

This effort would best be described as "token." Mass miscommunication results in a second goal for Toni Kroos, and a 4-0 lead for Germany. It was just over 25 minutes into the match.
For soccer fans that watched MTV during the late '90s and early 2000s, this goal is reminiscent of nothing more than this snippet from the opening credits to Daria. Let the nostalgia consume you, and if you were cheering for Brazil, use it to forget about what just happened. Brazil actually came out for the second half with some inspired effort, exactly none of which will make it to the final box score.
This was the first loss Brazil took at home in 62 games — the team had been unbeaten for over a decade. Suffice it to say that they're starting from zero again tomorrow. At least Neymar can get some well-deserved rehab time.