The World's 10 Highest-Paid Soccer Players in 2016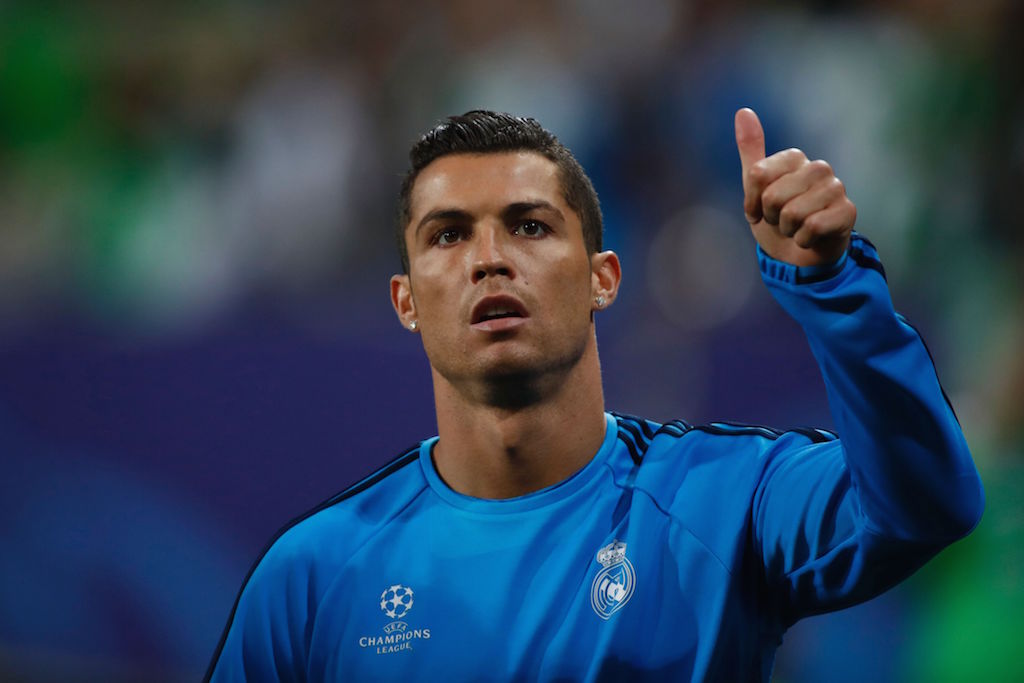 Time and time again, we've seen just how crazy some professional sports team owners can be. More often than not, we associate this behavior with questionable dance moves and an affinity for getting fined for constantly questioning the league. Yet, truth be told, a better way to calculate the sanity of these individuals would be to look at the ungodly amount of money they pay their players.
Now that's ludicrous. And when it comes to soccer, an obscene salary is only part of the craziness. We've always known that soccer players get paid handsomely for their services both on and off the field. But it takes actually seeing the numbers for this fact to truly set in. And thanks to the efforts of those fine folks at Forbes, who seriously put in the legwork, our eyes are wide open:
To compile our list of the world's highest-earnings soccer players, we looked through team filings and spoke with players' agents, talent agencies, commercial sponsors and soccer experts in the U.S. and Europe. All figures are in U.S. $ and include soccer salaries, bonuses, and endorsements. Transfer fees are excluded. Earnings and performance metrics are for the 2015 calendar year.
As you probably guessed, not all soccer players' bank accounts are created equal. With that in mind, here's a look at the 10 highest-paid soccer players in the world in 2016.
10. Cesc Fabregas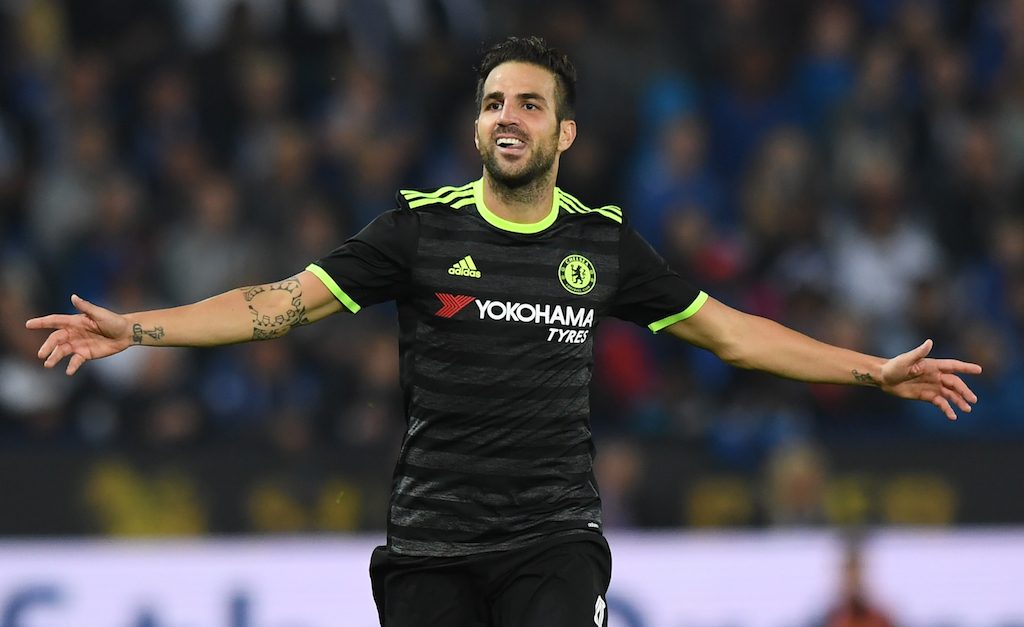 Earnings: $21 million
Midfielder Cesc Fabregas is a big reason why Chelsea has regained its hold (convincingly) at the top of the English Premier League. For his efforts, the Spanish superstar has been paid quite handsomely. Fabregas earned $16 million in salary and bonuses and another $5 million thanks to sponsorship deals with brands like Puma and Beats by Dre, making his total haul for the year a cool $21 million.
9. Eden Hazard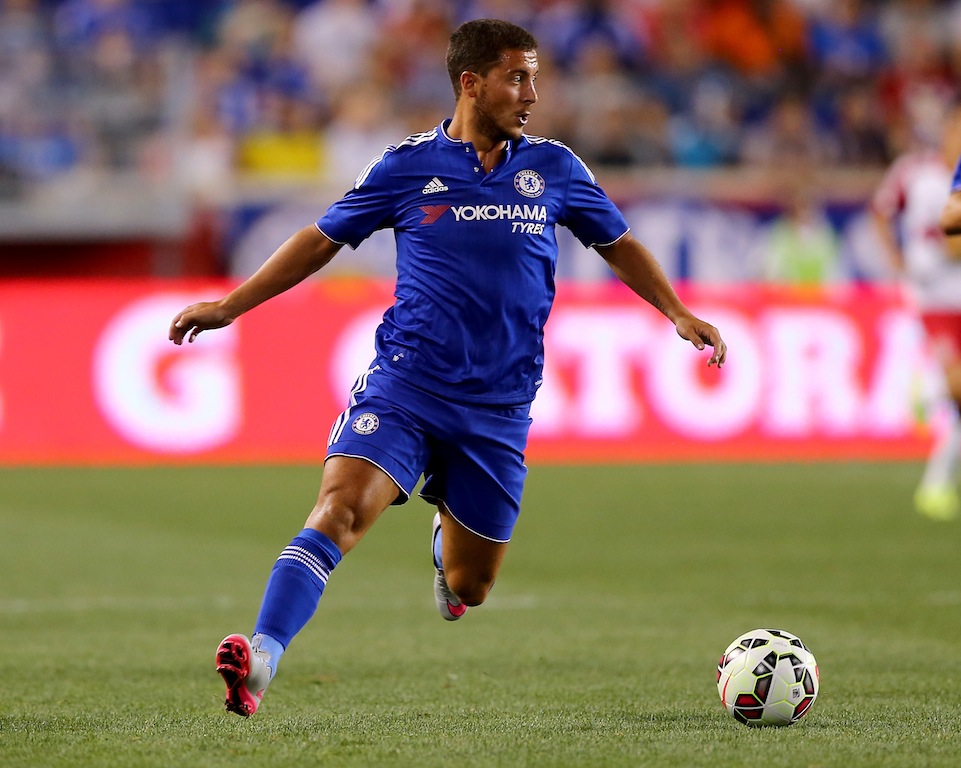 Earnings: $22 million
Eden Hazard is the man leading the charge at Chelsea, and he's been paid as such. The Belgian midfielder is collected $18 million in salary and bonuses and another $4 million in endorsement money. Clearly, companies like Topps, Lotus Bakeries, Sina Sports, and Nike think Hazard is worth it. We happen to agree.
8. Luis Suarez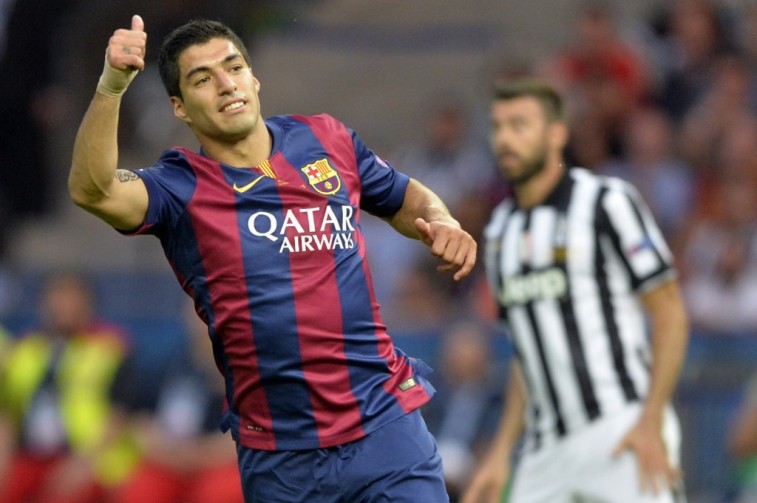 Earnings: $23 million
Luis Suarez has earned his money at Barcelona, and then some. Thanks to sponsorship deals with companies like Pepsi, Abitab, and Adidas, the all-world striker pulled in $5 million in endorsement money this past year. Throw in another $18 million in salary and bonuses from the club team, and that's $23 million in total earnings in last year. We'd take it.
7. Sergio Aguero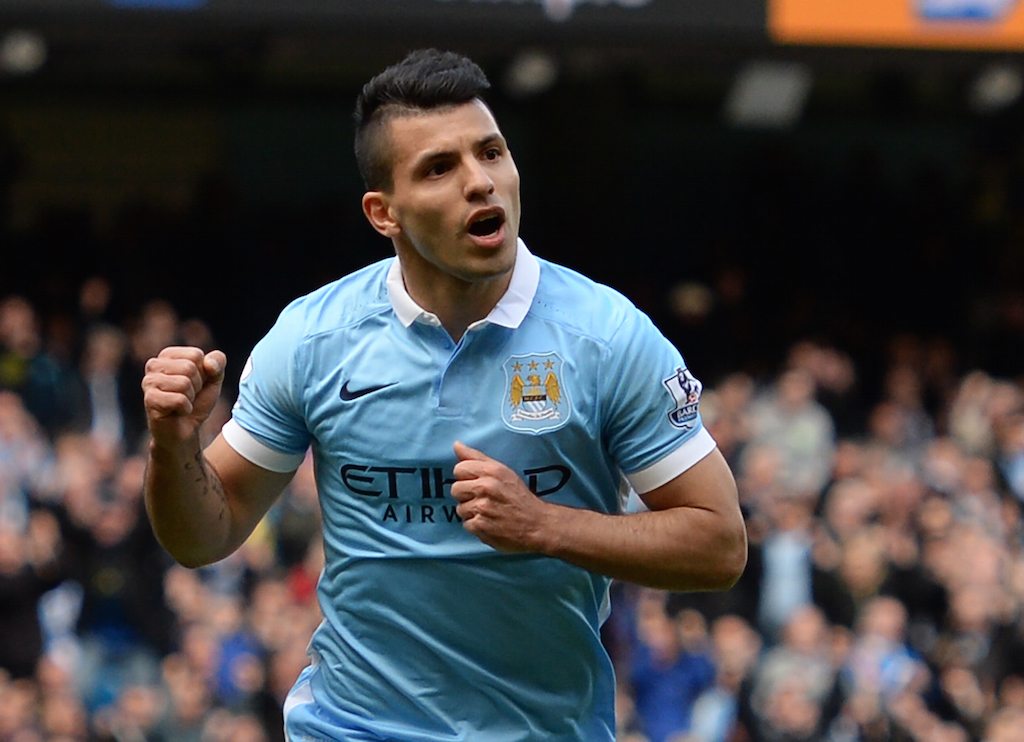 Earnings: $24 million
Manchester City's Sergio Aguero is certainly not suffering financially. The sensational striker collected $17 million from his salary and bonuses and added another $7 million in endorsement money from companies such as Pepsi, Puma, and EA Sports. With bank like that, it's no wonder he didn't care about getting fined for tardiness.
6. Wayne Rooney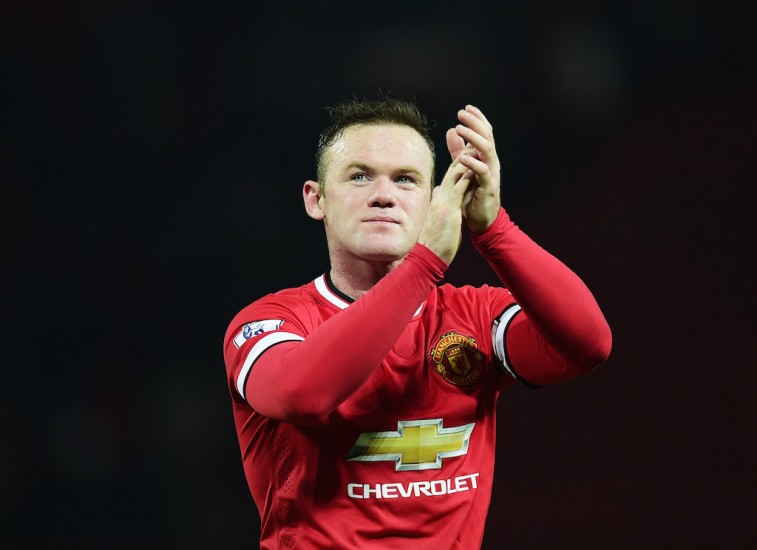 Earnings: $26 million
Despite failing to land in the top five, Manchester United's Wayne Rooney is still one of the highest-paid soccer players on the planet. The forward collected $20 million in salary and bonus money, and pulled in another $6 million from relationships with brands like Harper Collins and Nike. Rooney may never reach the top of the list, but don't expect his bank account to suffer anytime soon.
5. Gareth Bale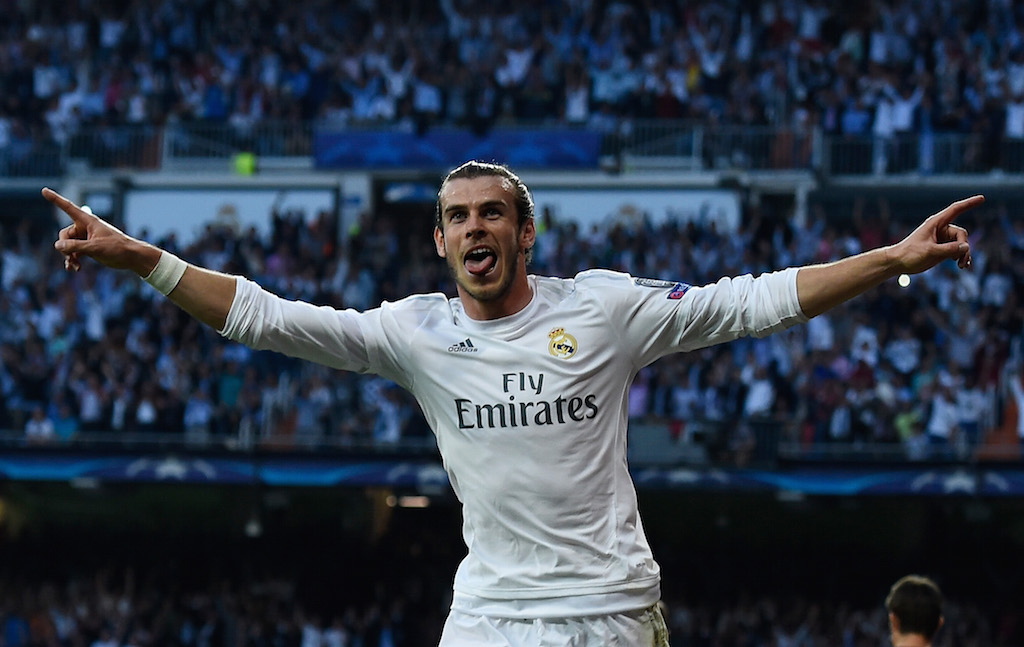 Earnings: $34 million
While Gareth Bale hasn't exactly been the dominating force Real Madrid hoped he'd be when it spent a ridiculous amount of money to bring him over to the Santiago Bernabeu Stadium, he's still an explosive player who has come up with crucial goals when his team has needed them the most. And that has helped him earn quite a bit of green.
In 2015, Bale earned $24 million in salary and bonuses while pulling in another $10 million thanks to endorsement deals with companies such as Adidas, BT Sport, and Sony Xperia. With a total haul of $34 million from last year, the Welsh superstar comes in at No. 5 on the list of highest-paid soccer players in 2016.
4. Neymar Jr.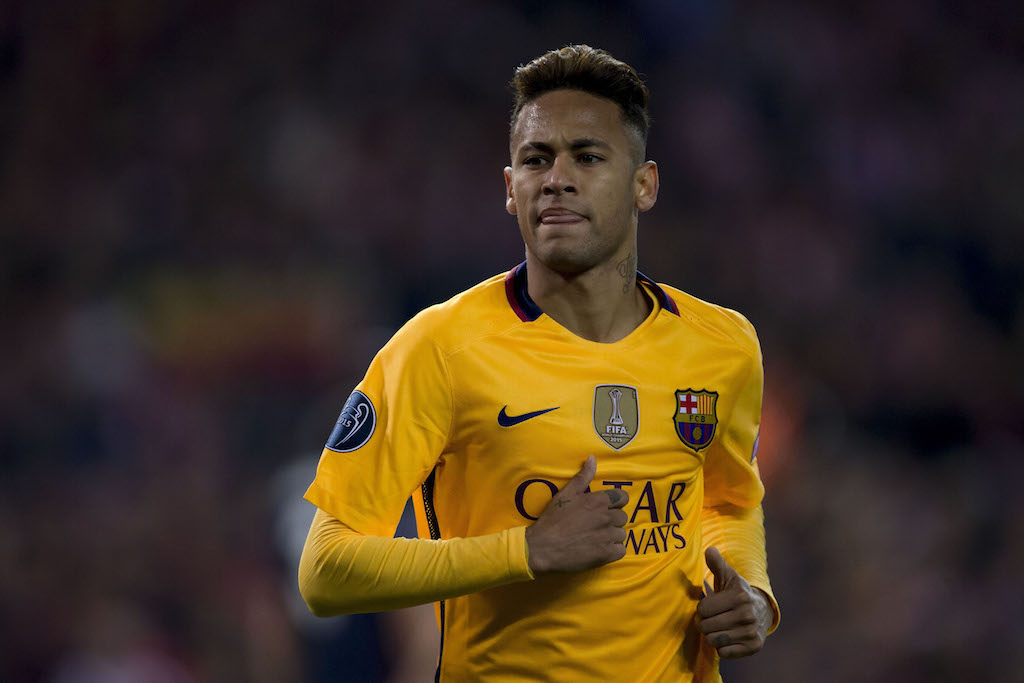 Earnings: $36 million
If you think Barcelona phenom Neymar has skills on the field, you should see how he brings the goods on the worldwide web. According to Forbes, Neymar is the only player pulling in more dough from his off-the-pitch endeavors than from his salary and bonuses. Considering he earned $14 million from Barca last year, that's saying something.
Of course, when you have 12 endorsement deals, including relationships with brands such as Rexona, Clear, Panasonic, and Nike, the money is never too far behind — $22 million in 2015 to be exact. And yet, if Neymar's $36 million in total earnings from 2015 is only good enough for fourth place on the list, imagine what the top three are bringing in.
3. Zlatan Ibrahimovic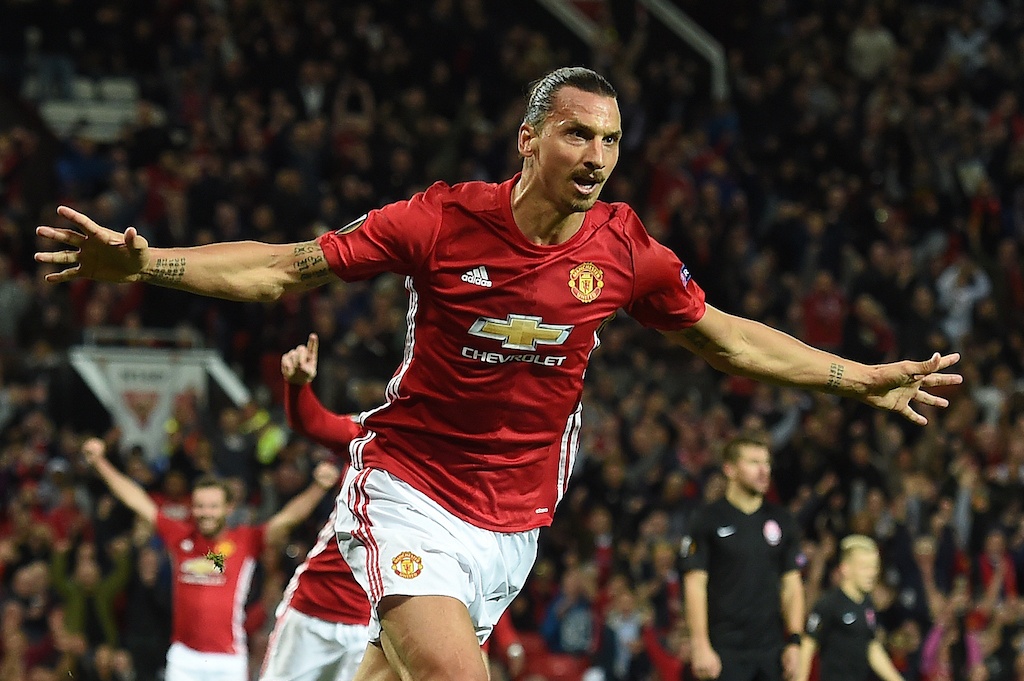 Earnings: $37 million
While Zlatan Ibrahimovic's time with Paris Saint-Germain came to an end last season, the sensational striker, now with Manchester United, continues to be one of the most gifted scorers on the planet. And we all know what happens when soccer players hit the back of the net on a regular basis: They make loads of money.
Ibrahimovic earned $7 million in endorsement money thanks to deals with companies like Nike and Volvo, and he also made a whopping $30 million from his salary and bonuses. With his $37 million haul, the 34-year-old narrowly cracked the top three of this prestigious list. Find a way into the top two, well, that will be a bit more tricky.
2. Lionel Messi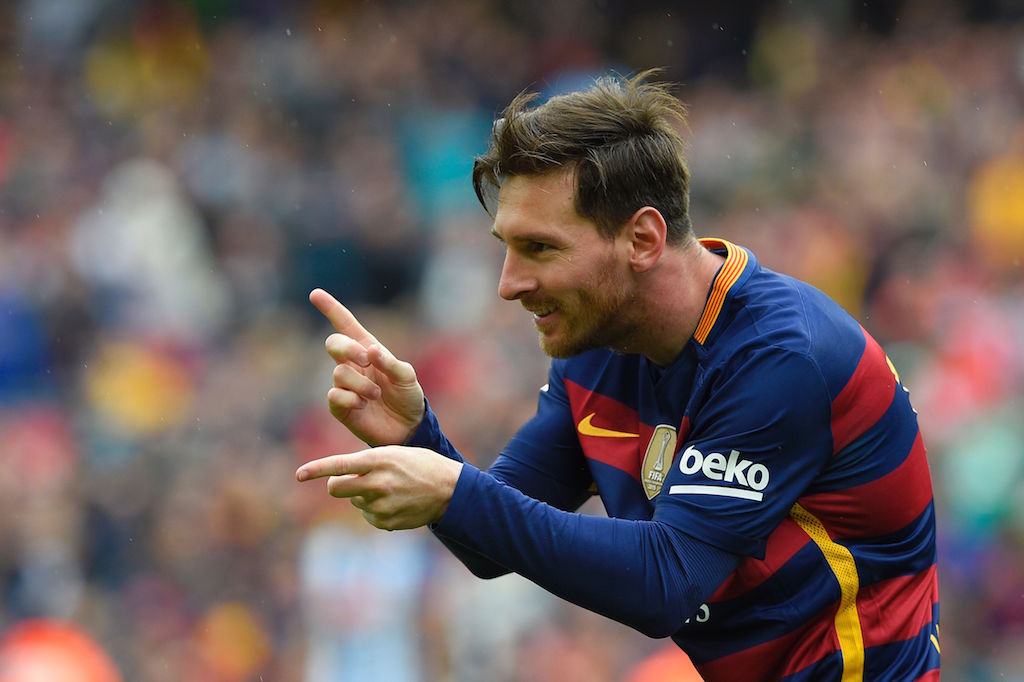 Earnings: $77 million
All Lionel Messi did in 2015 was score 48 goals, help Barcelona secure five trophies, and collect a record-setting fifth Ballon d'Or as the best soccer player on the planet. Oh, and he also earned some serious coin in the process. Our favorite magician pulled in $26 million off the pitch from endorsement deals with big names like Adidas, Gatorade, EA Sports, and Lays.
On top of that, Messi tore it up on the field in more ways than one, bringing in a cool $51 million in salary and bonus money. He may be No. 2 on this list, but there is nothing sad about $77 million. Of course, if Messi wishes to cry about his position, we'd be more than happy to take some of that loot off his plate.
1. Cristiano Ronaldo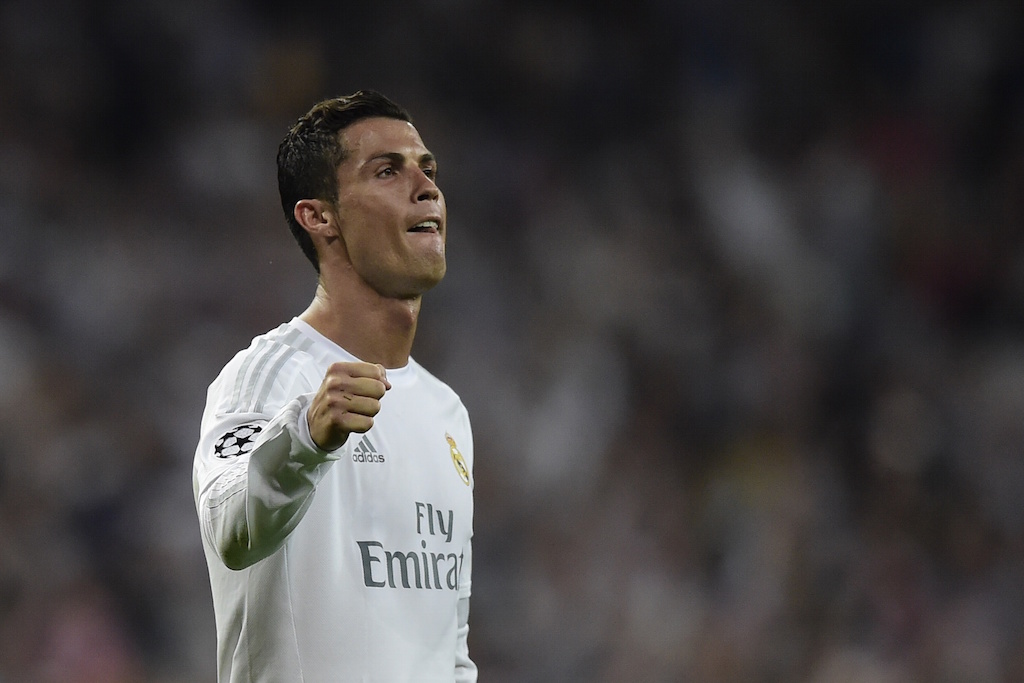 Earnings: $82 million
How could anyone not see this coming? Real Madrid superstar Cristiano Ronaldo is much more than just a goal-scoring machine with sick moves: He's an unstoppable brand — all by himself. Not only did CR7 earn $53 million for his exceptional play on the field, but thanks to his outstanding relationship with Nike, Herbalife, Clear, and Tag Heuer among others, he also netted a sweet $29 million in endorsement money.
In the world of highest-paid soccer players, there can be only one. And with $82 million in 2015, Ronaldo remains at the top of the mountain (of money).
Statistics courtesy of Forbes.
To see the rest of "The World's Highest-Paid Soccer Players 2016," courtesy of Forbes, check out the gallery here.