Foul Ball! The 6 Worst Sloppy Stadiums and Blah Ballparks in MLB
There are several coliseums in Major League Baseball worthy of historical status, especially fan-favorites like Fenway Park and Wrigley Field. Even with their advantaged age, those stadiums are still beloved by spectators and aren't anywhere near as problematic as some of the other younger venues found throughout the league. On the other side of the coin are the worst baseball stadiums in the land. Let's look at six of the shadiest stadiums, crummy coliseums, and boring ballparks where fans are calling foul and players struggle to perform optimally on these failing fields.

6. Angel Stadium, Los Angeles Angels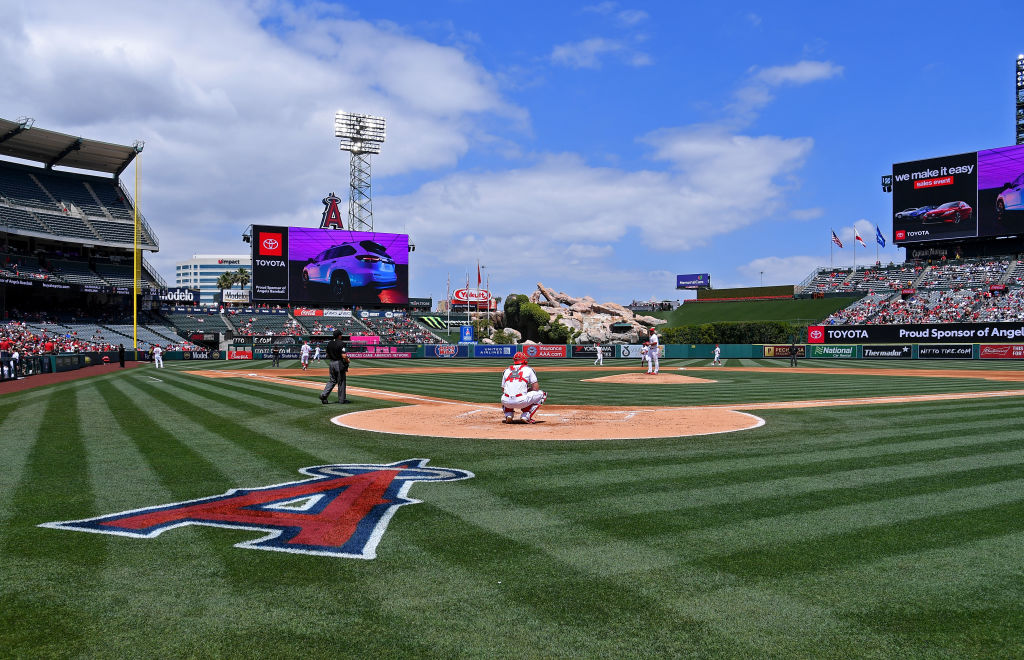 Nothing screams ambiance and an immediate reference to a realistic stereotype for the City of Angels than watching a baseball game unfold next to a highway. Angel Stadium sits near the intersection of Interstate 5 and the Orange Freeway, so fans get a great view of the tremendous traffic along with the annoying din coming from all those cars traveling throughout this overly-populated area (sarcasm intended). Not far from nearby Disneyland, this stadium suffers from some of the same troubles as the "happiest place on Earth" including long lines, overpriced but mediocre concessions, and a congested feeling for fans overall.

5. Marlins Park, Miami Marlins
During the inaugural season for the Marlins' home in 2012, this younger ballpark added some modern attributes, including a sculpture in center field, a nightclub in left field, and an aquarium built into the walls behind home plate. Although these features are attractive and unique, they seem to detract from the ambiance of baseball itself. The front office fired manager Ozzie Guillen after just one season, and it traded several talented players, which disappointed and disenfranchised (pardon the pun) many fans. So not only do fans who show up to games have to endure one of the worst baseball stadiums around, but they're also subjected to poor play on the field.

4. Chase Field, Phoenix Diamondbacks
While many people run in fear when they see a snake, fans of the Diamondbacks are being chased away from the site of this failing field in Phoenix. Even though the stadium has a retractable roof and air-conditioning to enjoy games in often sweltering conditions, some sources suggest the interior is more like being trapped inside an airplane hangar rather than attending a game at this bland ballpark.

3. Guaranteed Rate Field, Chicago White Sox
You might be able to lock in a low rate for your mortgage, but there's no guarantee you'll enjoy a great game at the home of the Chicago White Sox. Rolling Stone magazine gave the ballpark the title of worst stadium name in Major League Baseball, and the new title wasn't much of an upgrade from the previously used U.S. Cellular Field. Fans and the press began poking fun at the name almost immediately while sources such as the L.A. Times report the ballpark lacks a certain sense of charm compared to classic venues like Wrigley Field. White Sox fans defend their favorite digs, but there's no getting around Guaranteed Rate being one of the worst baseball stadiums in the game.

2. Oakland-Alameda County Coliseum, Oakland A's
Given its location just a couple of thousand feet from San Leandro Bay and about two miles from the much larger San Francisco Bay, building this stadium below sea level in 1966 was an extremely poor design choice. Since it's so close to the water, the Athletics' stadium suffers through sewage issues and plumbing problems, and they often share a soggy field with the NFL's Oakland Raiders.

Oakland's stadium is one of the last remaining dual-purpose venues in North America, but it gives it a unique distinction. Not only is it one of the worst baseball stadiums around, but it's also one of the worst for football.

1. Tropicana Field, Tampa Bay Rays
Tropicana Field is another poorly designed stadium and a real loser when it comes to MLB ballparks.

Constructed in 1990 at a crummy location, it's the only domed stadium in Major League Baseball without a retractable roof. Some fans complain about feeling trapped underneath the dome during a game. Interior overhead catwalks, the poor placement of speakers, and dim lighting all contribute controversial plays when these features are interfering with gameplay.

Thinking of both the Rays along with the A's, the two worst stadiums in baseball are struggling to keep their teams happy at home. Due to their advanced age and multiple aesthetic issues, these six coliseums should be remodeled or demolished soon.