NFL
7 Worst Dressed Players From Last Year's NFL Draft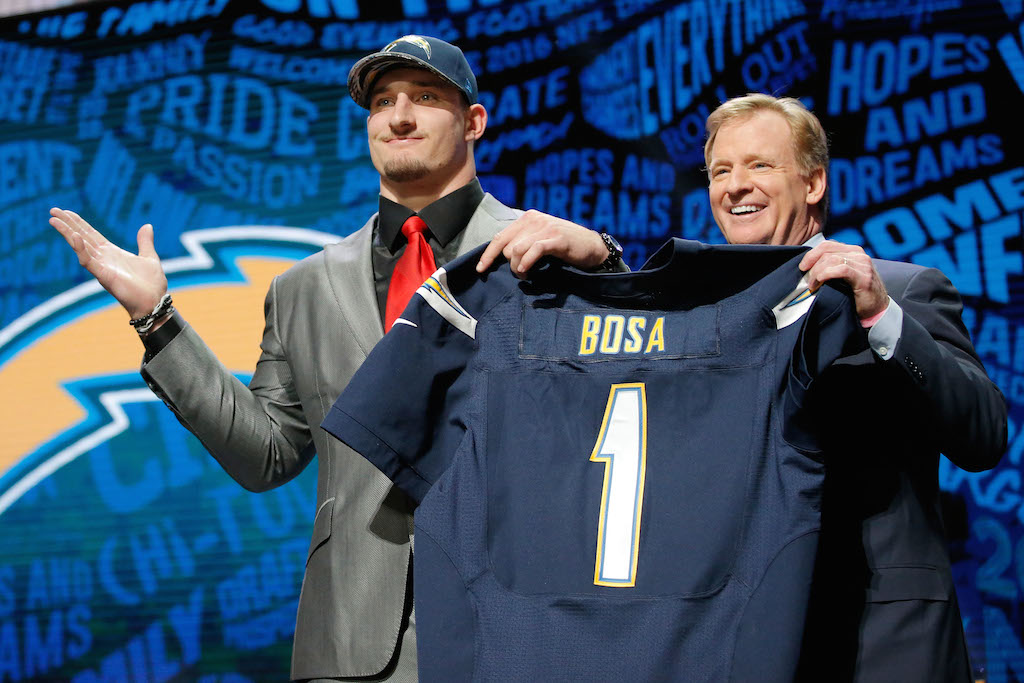 For many NFL hopefuls, the NFL draft is the culmination of years of blood, sweat, and tears. It's the realization of a dream; the undeniable reminder that all those hours on the field, all that time in the film room, all the abuse the body endured, was worth it. It's a moment that these individuals won't soon forget.
Unless, of course, they were among the players who decided to leave their fashion sense at home. Then it might be a moment they wish they could do over. At the 2016 NFL draft, there were plenty of individuals who stepped up their style game. Unfortunately, there were also those who figuratively faltered on the runway. For us, these seven individuals stood out from the rest — in the wrong way.
1. Darron Lee, OLB, Ohio State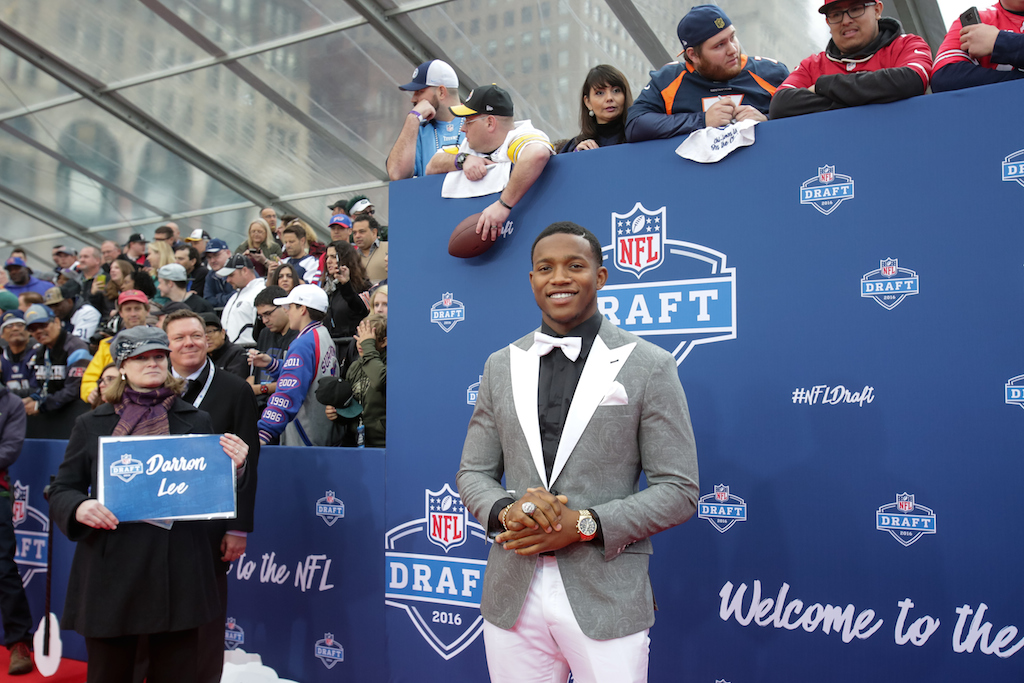 Team: New York Jets
Draft pick: No. 20
Given the fact that we didn't see Ohio State linebacker Darron Lee lasting this long in our final mock draft, we'd say the New York Jets got some serious value with this No. 20 selection. That being said, that doesn't mean we enjoyed Lee's ensemble. Quite the opposite, in fact.
For us, there's just something off-putting about the grey jacket with the white peaked label. And the pattern on the jacket — we just don't get it. Simply put: great pick, questionable outfit choice.
2. Jack Conklin, OT, Michigan State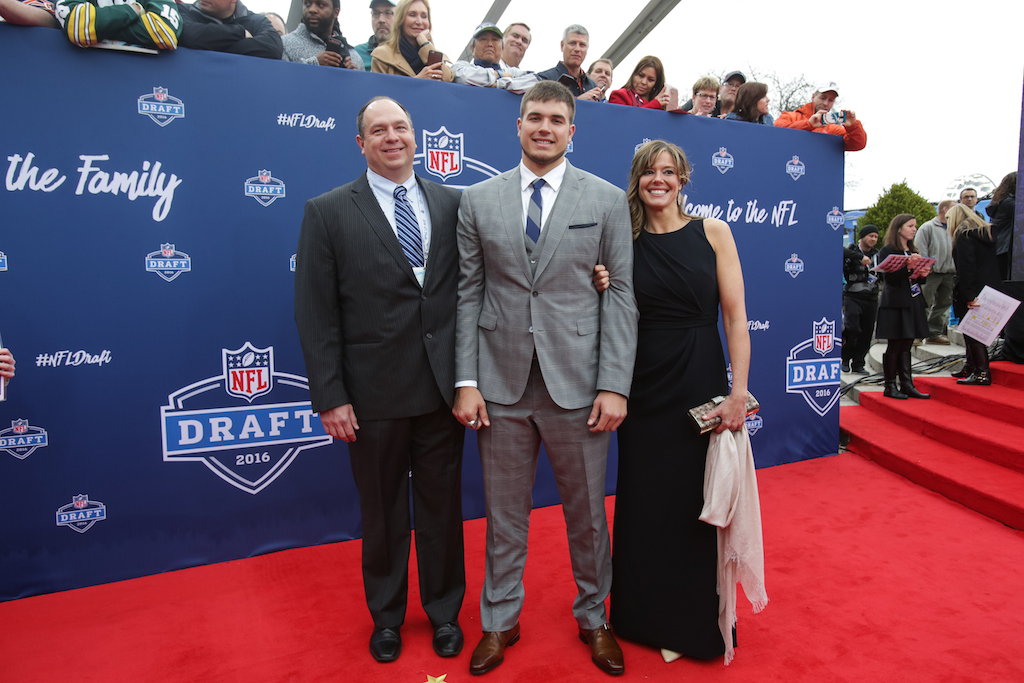 Team: Tennessee Titans
Draft pick: No. 8
After a trade back in the top 10, the Tennessee Titans got their man, selecting Michigan State offensive tackle Jack Conklin with the No. 8 overall pick. Again, we like the pick. The outfit, no so much. It's not that a grey plaid suit can't work, it's that it just doesn't work here.
We also don't really like the tie or the use of a vest in this particular situation. Then again, perhaps a lot of this has to do with just how uncomfortable Conklin looks on the red carpet. We're sure that will change once he steps out onto the field.
3. Ronnie Stanley, OT, Notre Dame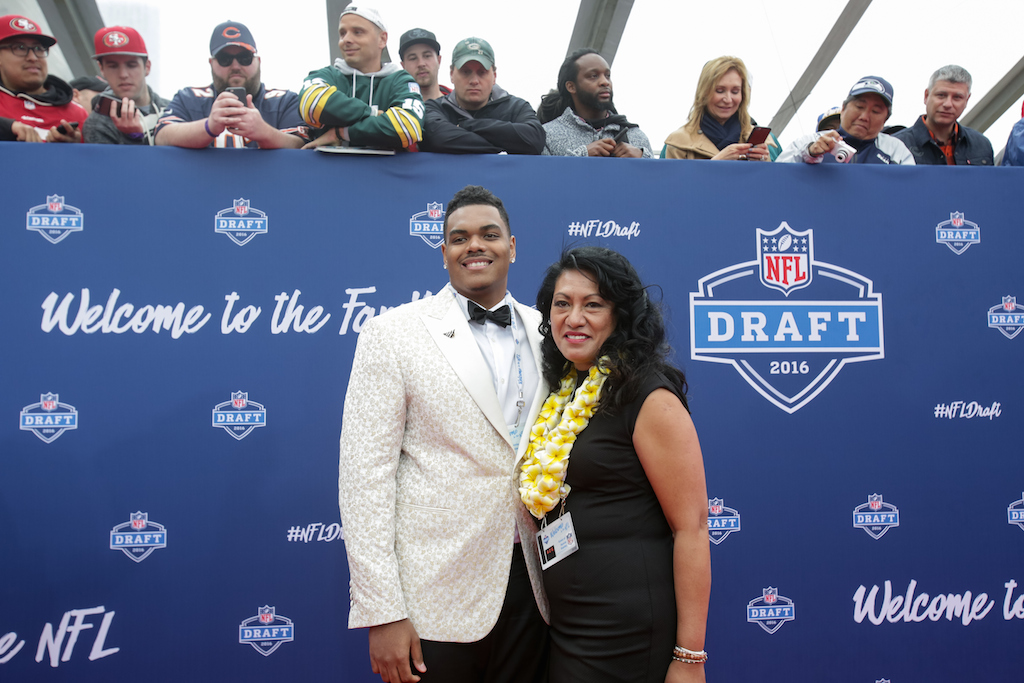 Team: Baltimore Ravens
Draft pick: No. 6
With the No. 6 overall pick in the draft, the Baltimore Ravens decided to address the offensive line, taking Notre Dame tackle Ronnie Stanley. Given his overall skill set and general reliability on the field, it's hard to argue with this pick.
The same, however, cannot be said about Stanley's jacket. We know it features some sort of pattern. We just don't know what that pattern is. All we know is that it's totally distracting. And most of the time, especially in this case, that's never a good thing.
4. Reggie Ragland, ILB, Alabama
Team: Buffalo Bills
Draft pick: No. 41
Alabama linebacker Reggie Ragland is another player we believed would go in the first round. Therefore, getting him in the second round, despite the cost of moving up to No. 41, was a solid play on the Buffalo Bills' part. We just wish Ragland would've made a similar call on the red carpet.
For the record, the purple suit is not as bad as it could've been (we'll see that soon enough). But that double breasted grey plaid vest, well, that's just something we cannot get behind.
5. Joey Bosa, DE, Ohio State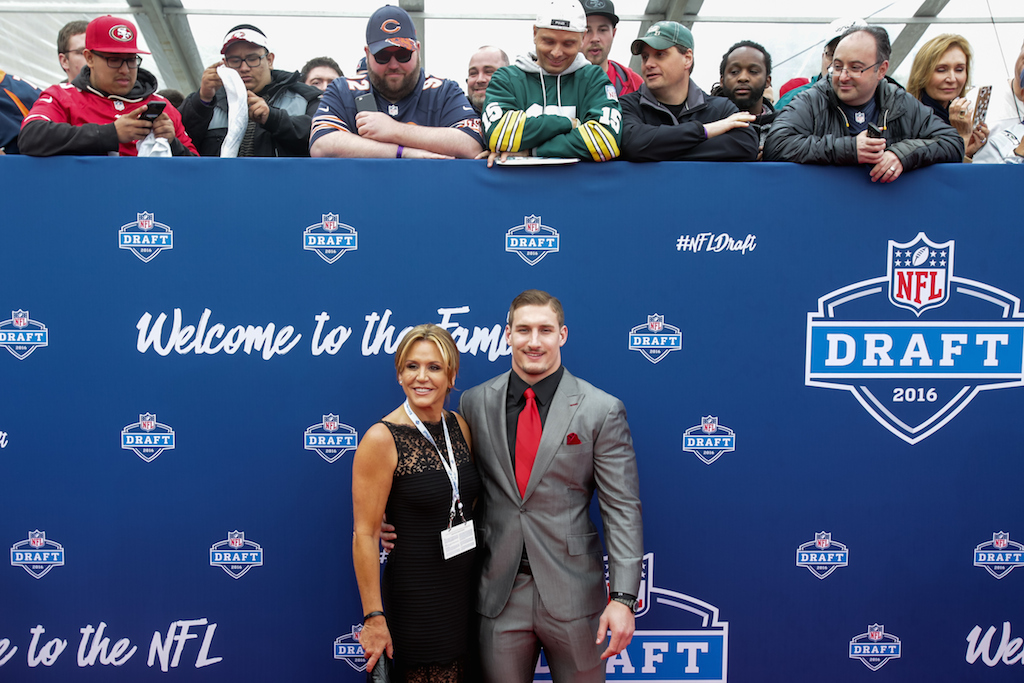 Team: San Diego Chargers
Draft pick:  No. 3
We understand that defensive end Joey Bosa wanted to use his ensemble to pay tribute to the Ohio State. We just have to believe there was a better way to do it. Not only do we disapprove of the shiny suit (what is that, silver?), but the black shirt with the bright red tie is a total eyesore. At least Bosa's hair game is on point. We'll give him credit for that.
6. A'Shawn Robinson, DT, Alabama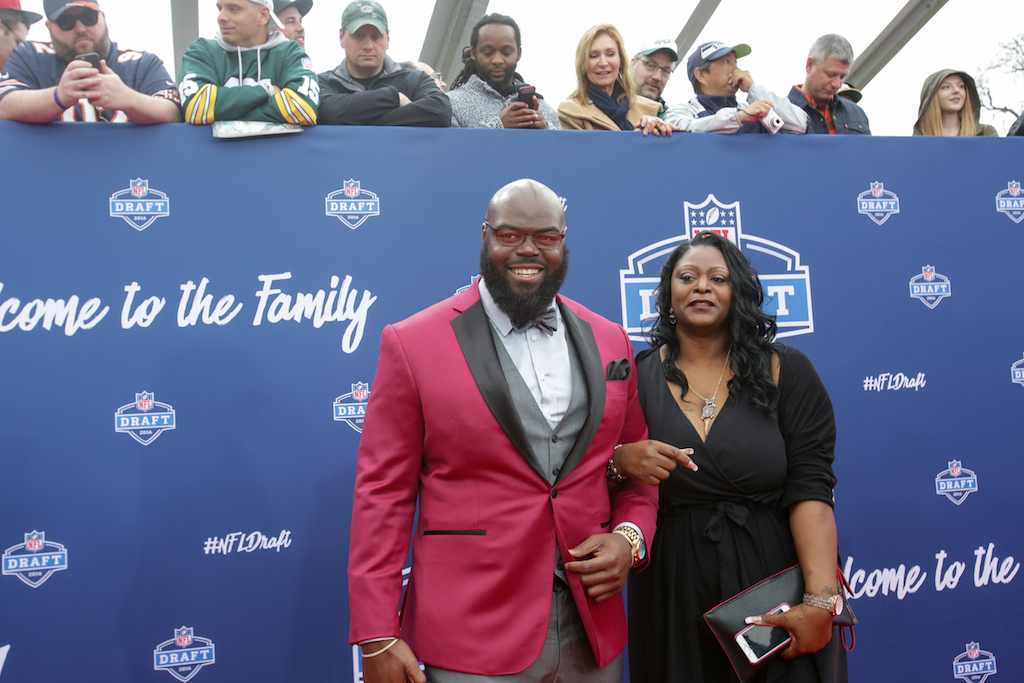 Team: Detroit Lions
Draft pick: No. 46
The Detroit Lions nailed their second-round pick — No. 46 overall — by selecting Alabama defensive tackle A'Shawn Robinson. For his part, however, Robinson did not pull off the above look on the draft's red carpet.
Again, we understand the need to pay respect to one's alma mater, but this jacket is simply not appealing. Not only do we dislike the color, but we can't stand the two-tone lapel. If we had one piece of advice for Robinson, it'd be this: Less is more.
7. Jarran Reed, DT, Alabama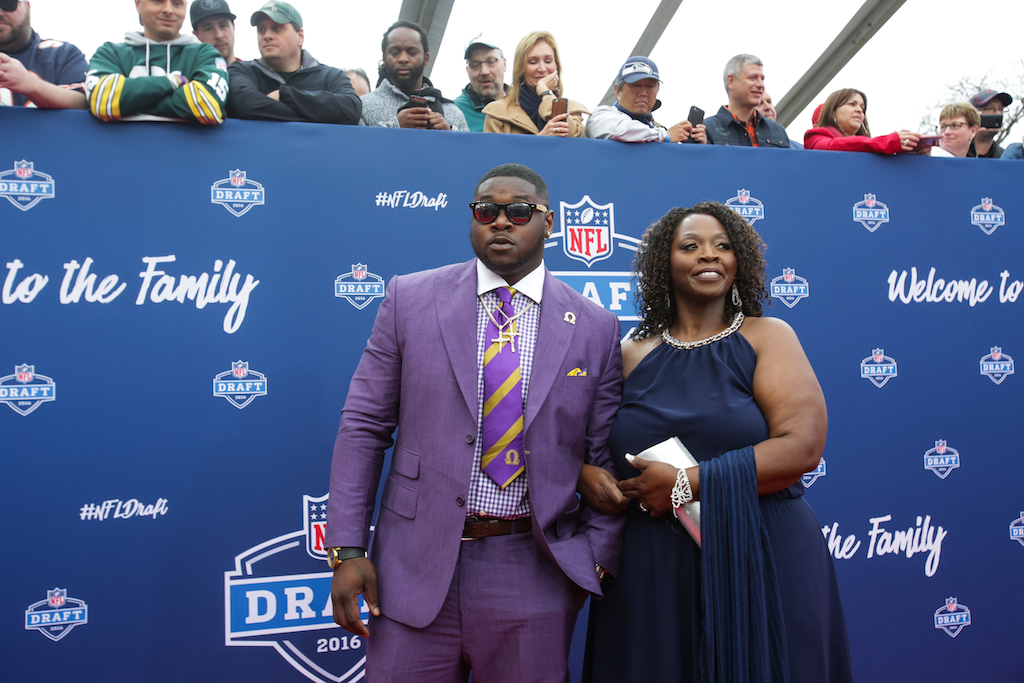 Team: Seattle Seahawks
Draft pick: No. 49
Like we said before, some purple suits are simply worse than others. And while we can't fault Jarran Reed for trying to be an individual, we just wish the former Alabama defensive tackle would've gone about it a bit differently. The Seattle Seahawks certainly got themselves a good player with the 49th overall pick. We just hope it wasn't this outfit that kept them from selecting him in the first round. That would've been tragic.
Information courtesy of ESPN.com.