The 5 Worst Free Agent Deals in the NFL Since 2010
Free agency presents an opportunity for NFL teams to improve quickly by signing players who fill holes on their rosters. Or not. Sometimes free agents don't work out as well as their new teams would like. It happens every season, but these are some of the worst free agent deals that NFL teams have made this decade, in chronological order.
Matt Flynn, QB, Seattle Seahawks (2012)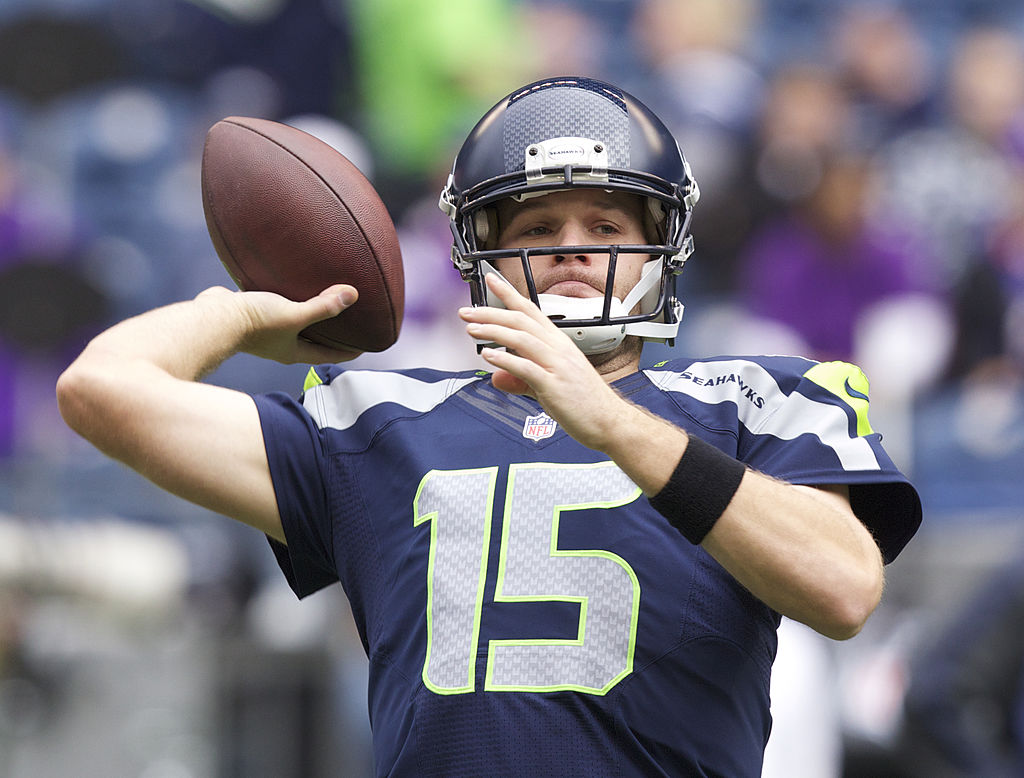 Flynn started two games for the Packers — one each in 2010 and 2011, including a six-touchdown game — and turned that into a three-year, $26 million contract ($10 million guaranteed) with the Seahawks before the 2012 season. That wasn't an outlandish amount of money, but it was based on just a couple of decent starts. It didn't work out as Seattle hoped.

Flynn only threw nine passes for Seattle, which traded him to the Raiders in April 2013. With the $10 million guarantee, the Seahawks ended up paying Flynn about $1.1 million per attempt and $2 million for each of his five completions. When you look at it that way, there's no doubt Flynn lives up to being one of the worst free agent deals of the decade.
DeMarco Murray, RB, Philadelphia Eagles (2015)
With the only non-quarterback on this list, we look back at when the Eagles signed Murray away from the division-rival Cowboys. Anytime a team can sign a star away from a division foe, it seems like a good move, but it wasn't such a great idea in this instance.

The Eagles gave Murray a five-year contract worth $42 million, with $18 million in guaranteed money. Murray was 27 when he signed with Philadelphia, but he had amassed more than 1,100 touches in his four seasons with the Cowboys. He played in 15 games, (eight starts) with the Eagles in 2015 but ran for just 702 yards, averaging 3.6 yards per attempt. After that disappointing season, the Eagles traded Murray to the Titans.
Brock Osweiler, QB, Houston Texans (2016)
Osweiler started seven games for the Broncos in 2015 and, despite putting up largely average numbers, the team went 5-2 in those games. In the subsequent offseason, the Texans made one of the worst free agent deals by giving Osweiler a four-year deal worth $72 million, with $37 million of that guaranteed. He spent one season in Houston — throwing 16 interceptions to just 15 touchdowns — before being traded to the Browns, whom he never played for, and later playing one season each with the Broncos and Dolphins.
Sam Bradford, QB, Arizona Cardinals (2018)
The Rams drafted Bradford with the No. 1 overall pick in 2010, but he never lived up to expectations. That was partially due to injuries keeping him off the field and partially because of subpar play. The Rams traded him to the Eagles in 2015, and Philly traded him to the Vikings a year later.

Bradford threw for a career-high 3,877 yards in 2016 with 20 touchdowns, but he played in just two games in 2017 due to a knee injury. That didn't stop the Cardinals from signing him last year, and giving him a two-year contract worth $40 million, with a $10 million signing bonus and $5 million guaranteed in 2018. Bradford played in three games for the Cardinals last season before being released in November.
Nick Foles, QB, Jacksonville Jaguars (2019)
We end this list with a signing from this offseason that looks like it won't end up being a good signing. Tired of getting poor play out of QB Blake Bortles, the Jaguars signed Foles to a four-year, $88 million contract with $51 million guaranteed. That's a lot of money for a quarterback who has only started at least 10 games twice in his career, most recently in 2015.

Leading the Eagles to the Super Bowl LII title made Foles appear more valuable than his stats suggest he is, leading him to sign the big-money contract. He should be an improvement over Bortles, but Foles isn't likely going to give the Jags enough of an improvement to get them back to the playoffs this season, and that's why it's one of the worst free agent deals of the decade.