7 Worst Injuries of the NFL Preseason So Far
We know it's only the NFL preseason, but with every passing day, we get more excited for the upcoming 2016 NFL season. Sure, there are teams that most believe are destined to compete for the Super Bowl, but that doesn't mean a wild card isn't poised to step out of the shadows and disrupt the balance of power. In the world of sports, this is always a possibility. Of course, if a team hopes to be the last one standing, there's one thing it can't afford: injuries.
It's easy to suggest that the most talented teams are the ones with the best odds of capturing a championship. Yet, that doesn't take into account when happens should said talent be reduced to the role of a spectator. In the end, the worst injuries are impossible to predict, and even more so, they're impossible to ignore. For a club on the verge of competing for a title, catching the injury bug is the fastest way to derail a season.
Although the regular season hasn't gotten underway yet, that doesn't mean some teams aren't already suffering. In a sport as physical as football, players are always at risk of getting hurt. Unfortunately, we seen this happen more than we would've liked so far this NFL preseason. At this point in time, these are the seven worst injuries of the bunch.
1. Vance Walker, DE, Denver Broncos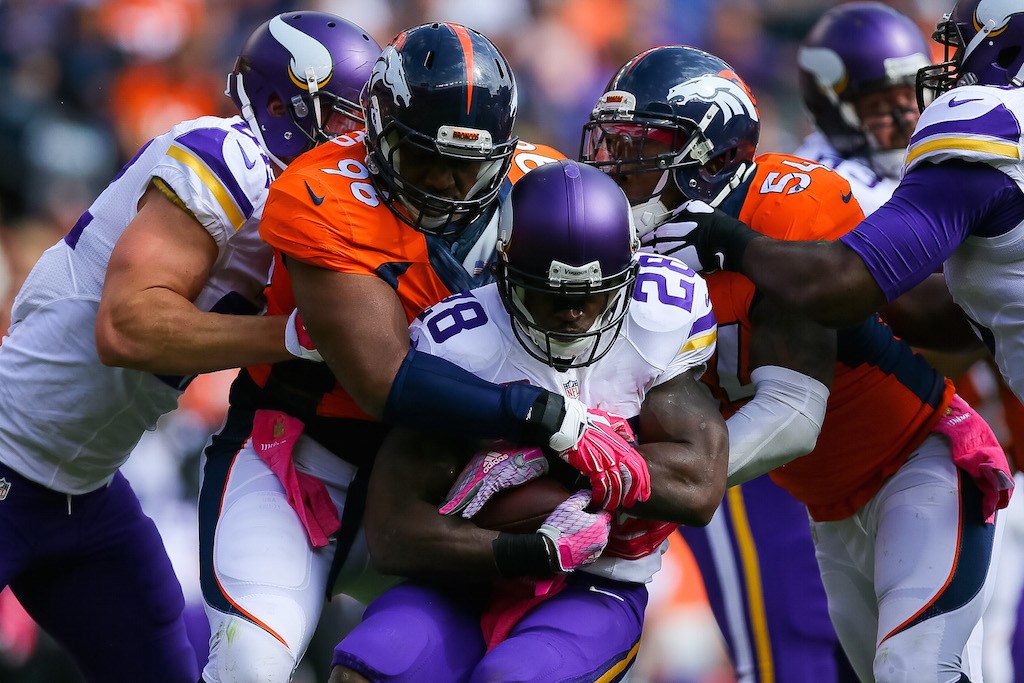 Injury

: Torn ACL

Diagnosis

: Out for season
Following the departure of Malik Jackson this offseason, defensive end Vance Walker was expected to play a major role in the Denver Broncos' defense in 2016. Unfortunately, after tearing his right ACL during practice on Monday morning, that's no longer an option. Said Broncos coach Gary Kubiak: "We think the world of Vance and he was having a great camp. We'll support him through his recovery, and he'll come back stronger than ever." For his sake, we sure hope so.
2. Andrew Billings, DT, Cincinnati Bengals
Injury

: Torn meniscus

Diagnosis

: Out indefinitely
After tearing his meniscus during a pass-blocking drill, there is a good chance that Cincinnati Bengals rookie defensive tackle Andrew Billings could be done for the season. The former Baylor standout — selected in the fourth round of the 2016 draft — underwent knee surgery and is reportedly out "indefinitely." While the Bengals already boast a strong defensive line, this loss is still a tough pill to swallow.
3. Sheldon Rankins, DT, New Orleans Saints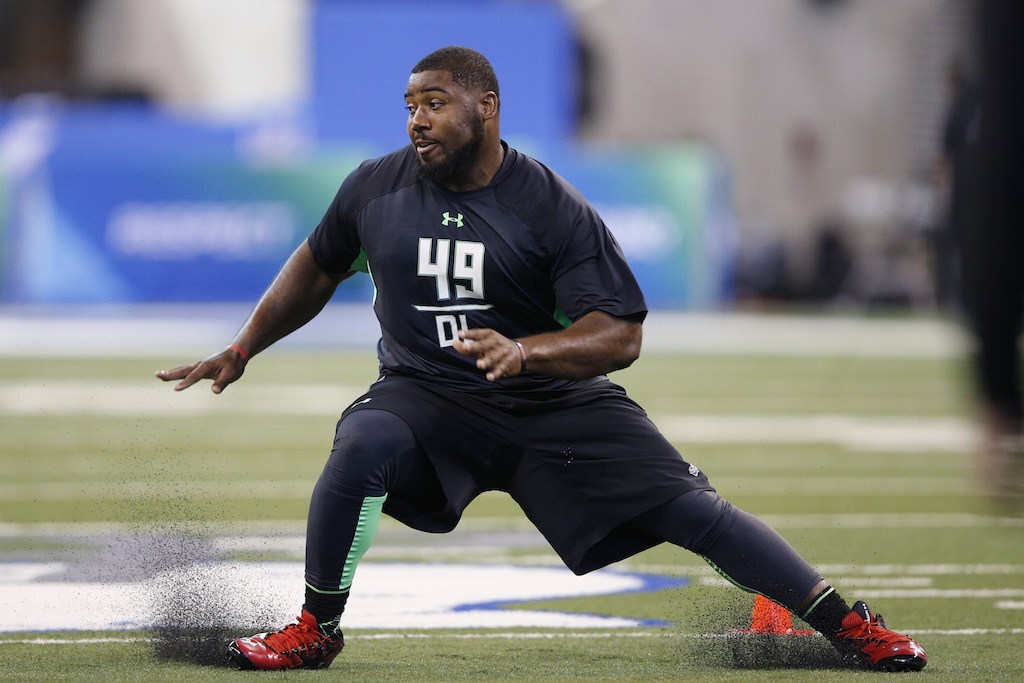 Injury

: Broken fibula

Diagnosis

: Expected to miss 6-8 weeks
Desperate to shore up their unreliable defensive line, the New Orleans Saints made the wise decision to select Louisville defensive tackle Sheldon Rankins with the No. 12 overall pick in the 2016 NFL draft. While we applauded this pick at the time, it appears the Saints will have to wait a little longer for Rankins to strut his stuff on Sundays. Rankins was carted off the field during Monday's practice, and New Orleans believes that its first-round pick suffered a broken fibula. Although the defensive tackle is expected to seek a second opinion, he'll likely miss six to eight weeks following surgery.
4. Mario Edwards Jr., DE, Oakland Raiders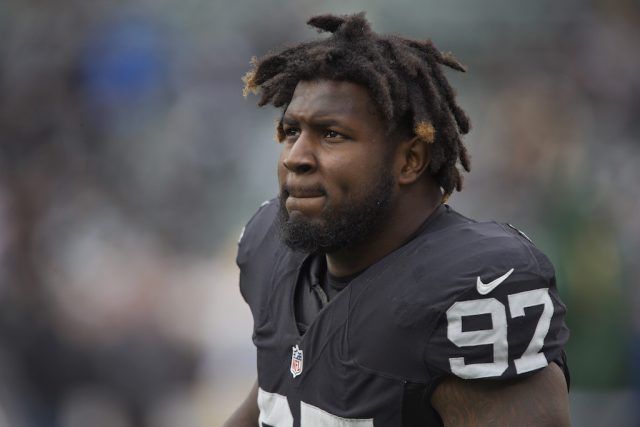 Injury

: Hip strain

Diagnosis

: Could miss 4-6 weeks
Raiders defense end Mario Edwards Jr. was carted to the locker room after suffering an injury during Oakland's NFL preseason opener against the Arizona Cardinals. According to sources, the 2015 second-round pick out of Florida State suffered a hip strain and is expected to miss four to six weeks. For a Raiders team with high hopes coming into the 2016 season, this loss is a tough one.
5. Carson Wentz, QB, Philadelphia Eagles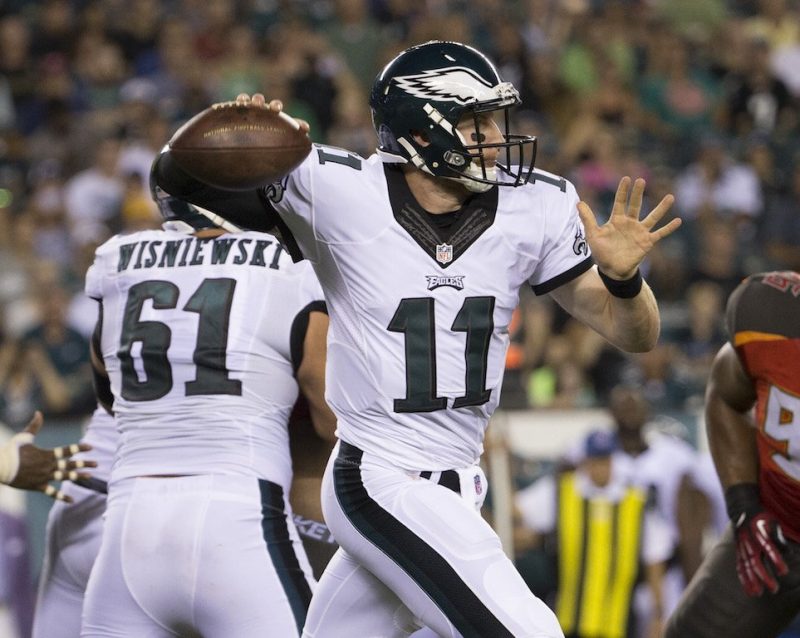 Injury

: Hairline rib fracture

Diagnosis

: Questionable
In an up-and-down NFL preseason debut against the Tampa Bay Buccaneers, Philadelphia Eagles rookie quarterback and No. 2 overall pick, Carson Wentz took a monster hit in the fourth quarter that could leave him sidelined for the next few weeks. As Eagles head coach Doug Pederson noted in a statement:
Carson felt some discomfort and soreness as we began this morning's practice. We decided to limit him throughout the remainder of practice and, as a precaution, sent him for a CT scan after practice. The scan revealed a hairline fracture in his ribs. We do not know an exact timetable for his return, but we hope to have him back before the end of the preseason.
Given the fact that Wentz was drafted to one day be the face of the franchise, it would be wise of the Eagles not to rush him back.
6. Reggie Ragland, LB, Buffalo Bills
Injury

: Torn ACL

Diagnosis

: Out for season
Just when it looked like things couldn't get any worse for the Buffalo Bills, another rookie catches a case of the injury bug. This time, it's the team's 2016 second-round pick Reggie Ragland. Despite only suffering a partial tear of the ACL, the former Alabama linebacker will undergo surgery and is expected to be out for the entire season. Once again, the Buffalo Bills cannot seem to catch a break.
7. Rob Gronkowski, TE, New England Patriots
Injury

: Undisclosed

Diagnosis

: Appears to be minor
At Monday's joint practice with the Chicago Bears, superstar tight end Rob Gronkowski pulled up short and was forced to leave practice. Don't worry, Patriots fans, there's no need to panic. According to NFL Media Insider Ian Rapoport, Gronkowski's injury is minor. That being said, we think it would've been irresponsible not to discuss an incident involving the one player New England can't afford to lose. After all, it is the Gronk.