6 Worst Injuries From Week 1 in the NFL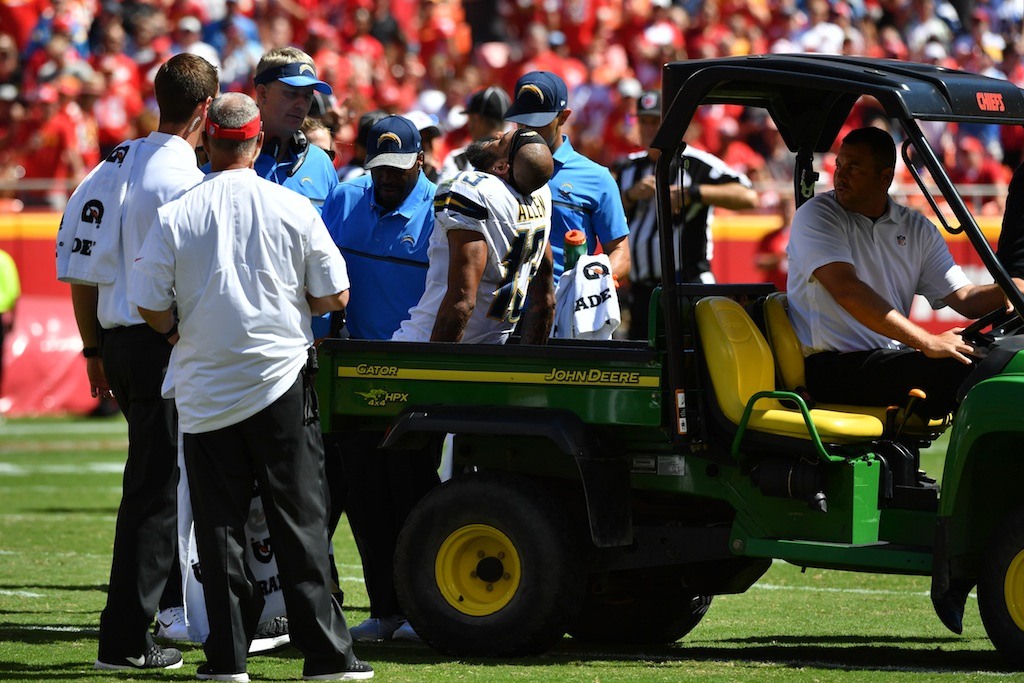 Football is a rough sport, and we all know it. If an individual is fortunate enough to make it to the National Football League, they understand that the game will become only that much more difficult. The players are bigger, stronger, faster, and more physical than in college football. As a result, the risk of getting hurt increases each and every time a player takes the field.
Like we said before, this is common knowledge. Everyone from the fans and owners to the league and the players themselves understand what's at stake the moment these warriors step out onto the field of battle. Of course, ask any player and they will likely tell you the reward that accompanies glory at this level of competition makes the risk all the more worth it. Unfortunately, we saw that firsthand in Week 1 of the 2016 NFL season.
Injuries will always be a part of football. As expected, some players got a raw deal right off the bat. In the end, these six players suffered the worst injuries of them all in Week 1.
1. Russell Wilson, QB, Seattle Seahawks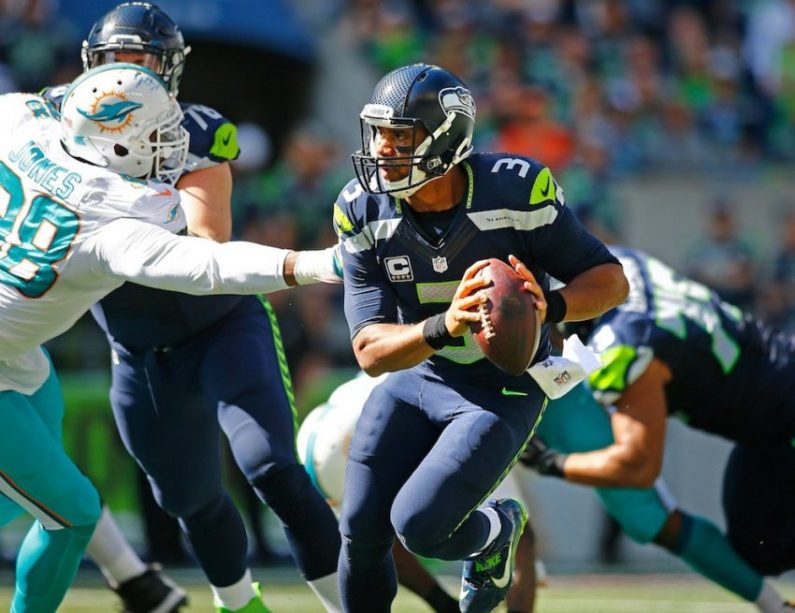 Injury: Ankle injury
Diagnosis: Expected to play in Week 2
Despite hurting his ankle during Seattle's 12-10 victory over the Miami Dolphins this past Sunday, quarterback Russell Wilson appears to have avoided what could have been a terrible blow to the Seahawks' 2016 season. After initial reports suggested the sprained ankle was "significant," this no longer appears to be the case. As Wilson put it following the game: "I'll be all right. I'll be ready to roll (next week)." That's good enough for us.
2. Brian Cushing, LB, Houston Texans
Injury: Torn MCL
Diagnosis: Expected to miss six weeks
Houston Texans linebacker Brian Cushing cannot catch a break. Less than one quarter into the new season, the former USC standout sustained a torn MCL against the Chicago Bears. The good news is that the injury won't require surgery. On the flip side, however, Cushing is expected to be sidelined for six weeks. Just when we think the Texans might finally roll out a fully healthy defense, something like this happens. Tough break all around.
3. Delvin Breaux, CB, New Orleans Saints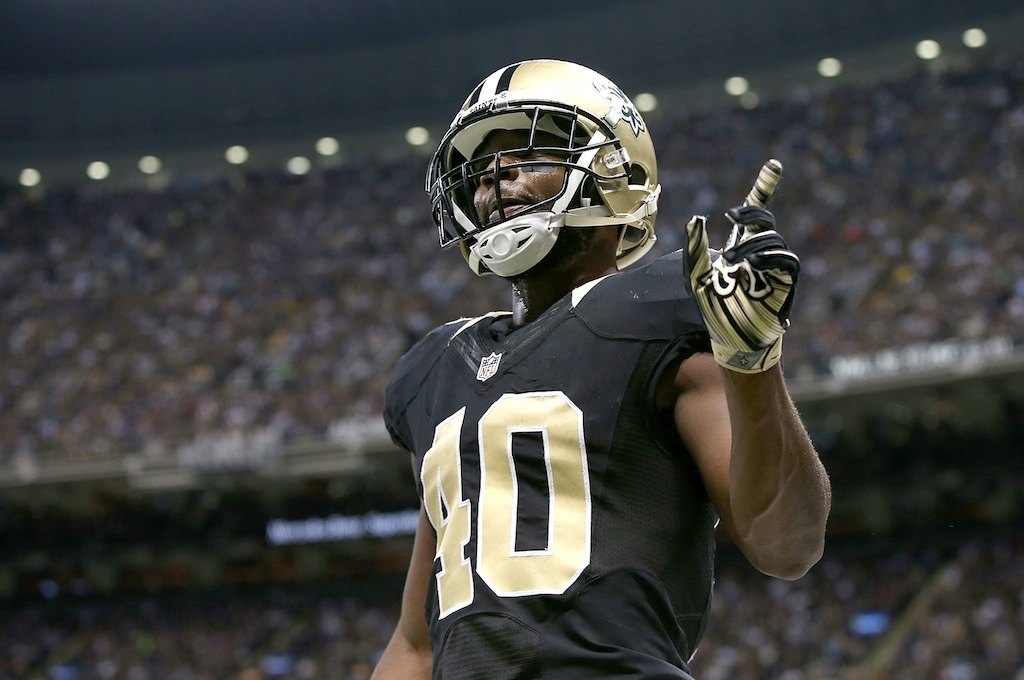 Injury: Broken fibula
Diagnosis: Expected to be out six weeks
As difficult as it must have been to come up short against the Oakland Raiders in Week 1, the loss of cornerback Delvin Breaux may prove to be a much tougher pill for the New Orleans Saints to swallow. After solidifying his spot in the New Orleans secondary in 2015 (his first season with the team and in the NFL), Breaux was set to assume an even bigger role in his sophomore campaign. Unfortunately, after breaking his left fibula this past Sunday, the former Canadian Football League player is expected to miss a good chunk of time. Ouch.
4. Zach Ertz, TE, Philadelphia Eagles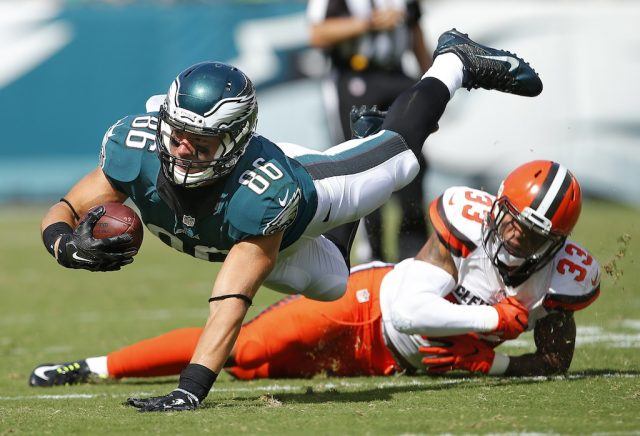 Injury: Displaced rib
Diagnosis: Week-to-week
After signing a five-year, $42.5 million contract extension this past offseason, Philadelphia Eagles tight end Zach Ertz looked forward to proving himself worthy of such a deal in 2016. Unfortunately, the 25-year-old will have to wait a little while longer to make good on his undeniable potential.
During Philly's Week 1 victory over the Cleveland Browns, Ertz suffered a displaced rib in his left shoulder. Yes, apparently that is something that can happen. Suffice to say, the organization is going to err on the side of caution with this one. After all, as Eagles coach Doug Pederson noted: "It's a dangerous situation with a displaced bone. You are talking up around the neck and head area, so any type of blow again could do further damage to that. That's why it's a week-to-week deal to see how it heals and recovers."
5. Robert Griffin III, QB, Cleveland Browns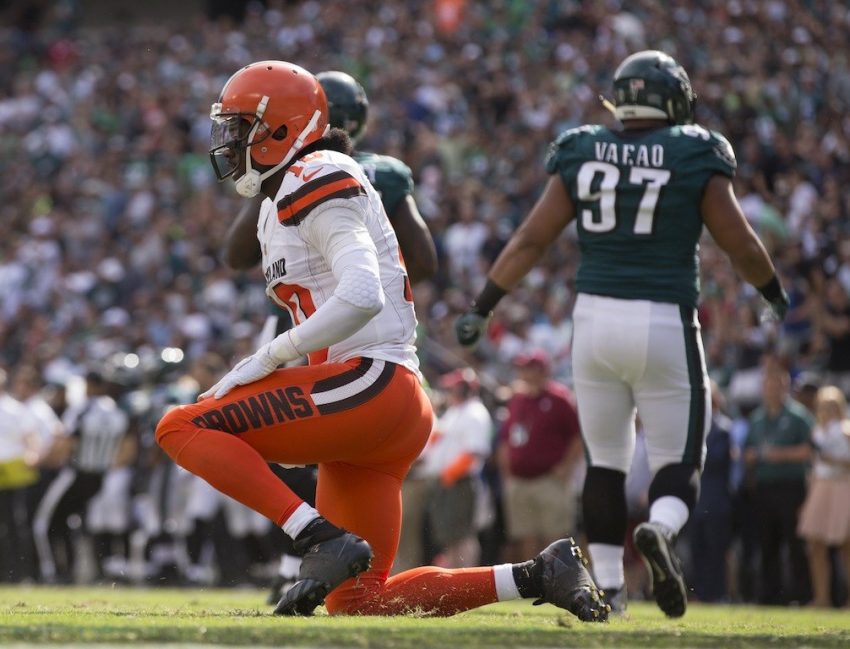 Injury: Fractured coracoid bone in his left shoulder
Diagnosis: Placed on injured reserve
Just when you think quarterback Robert Griffin III is about to get the fresh start he so desperately needs, the injury bug rears its ugly head and ruins the day — as well as the next few weeks. Not only did Cleveland lose its season opener, it also lost its starting quarterback for at least the next eight games, as Griffin was placed on injured reserve after fracturing a bone in his left shoulder.
Worst of all, if you watch the tape, it's clear this injury could've easily been avoided. So much for the RG3 redemption tour. Hey, at least the Cleveland faithful can look forward to the upcoming NBA season — they have a title to defend.
6. Keenan Allen, WR, San Diego Chargers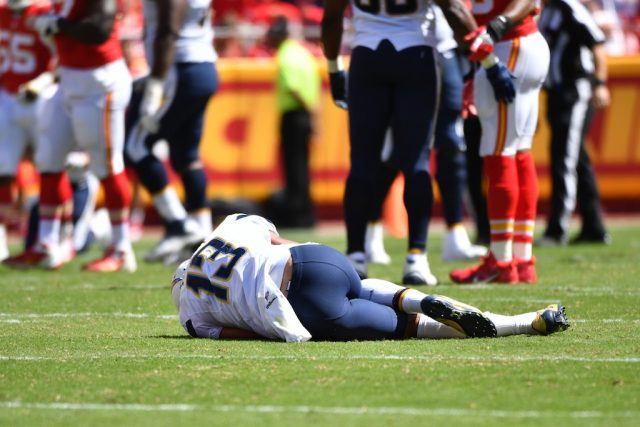 Injury: Torn ACL in right knee
Diagnosis: Out for the season
Out of all the injuries sustained in Week 1, this one has to hurt the most. During San Diego's 33-27 loss to the Kansas City Chiefs, wide receiver Keenan Allen suffered an ACL tear in his right knee and will be out for the remainder of the season after being placed on injured reserve. Given the fact that Allen is just 24 years old, hopefully the talented wide receiver is able to overcome this latest adversity and come back better than ever.
Statistics courtesy of Pro-Football-Reference, ESPN, and NFL.com.