The 4 Worst Moves During NFL Free Agency in 2019
The NFL free agency period began on March 13, and the league has seen lots of action. As the teams set out to improve their rosters, they hope to avoid signing a long-term bust. If they're smart, they look for players that maximize their value relative to the contract they sign. If they're not as smart, they throw too much money at a big name player who may not be worth it based on his age, declining production, or the position he plays.
Based on the action of all the teams so far, here are the four worst moves during NFL's 2019 free agency.

4. Golden Tate, New York Giants
When the Giants traded Odell Beckham, Jr. to the Browns during the offseason, it appeared that they were leaning in for a full rebuilding mode. They were acquiring more draft picks to stock up on young players while letting go of a proven talent at wide receiver.

That's why it was so perplexing when they signed Golden Tate in free agency.

Tate isn't a bad player. He's enjoyed fairly consistent production over the course of his 10-year career. But he's older and not as productive as Beckham. Yes, he's a little bit cheaper with a four-year, $37.5 million contract, but if the Giants were going to give up on Beckham, they'd be better suited to start over with a younger, even less expensive rookie through the draft.

3. Nick Foles, Jacksonville Jaguars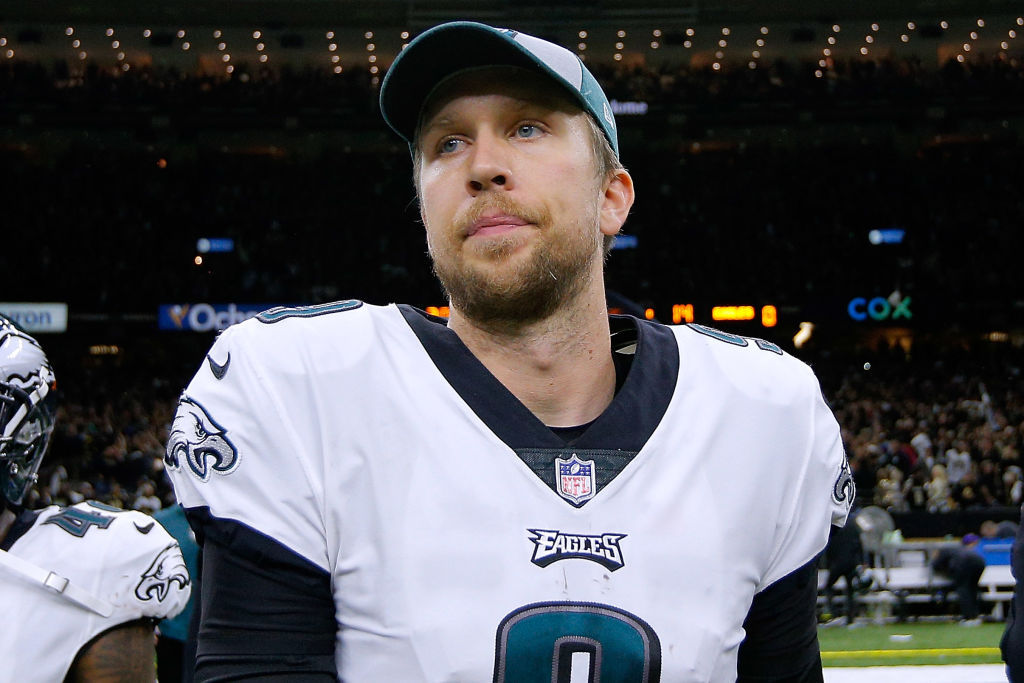 The Jaguars have had a lot of trouble finding a quarterback. As soon as a hot free agent in Nick Foles became available and the Jags cut the struggling Blake Bortles, they were quick to snatch him up.

The issue with adding Foles in free agency is the size of the contract.

The Jaguars signed him to a four year, $88 million deal, with more than $50 million of that being guaranteed money. While the market for Foles was difficult to ascertain, it didn't appear that the Jaguars were negotiating against any other suitors. While acquiring Foles isn't a bad move at all, the enormity of his deal is a head-scratcher, which is why we're calling it worst moves in NFL free agency.

2. Landon Collins, Washington Redskins
After their irresponsible spending in free agency in the 1990s and 2000s, Daniel Snyder and the Redskins have actually shown a bit of financial discipline over the past 10 seasons. They haven't been successful, but they also haven't signed any bad deals for big money (Alex Smith's freak injury notwithstanding).

That may have changed when they signed Landon Collins this offseason.
Landon Collins is a talented safety, but locking him up for six years and $84 million isn't cheap. For a team with salary cap problems and multiple holes at important positions like quarterback, they should be deploying their resources elsewhere. Safety just isn't important enough of a position for a team with the existing talent gaps they have.

1. Le'Veon Bell, New York Jets
This list features good if not great NFL players, and Bell may be the best of them all. After sitting out an entire season in Pittsburgh, he's refreshed and ready to play for the Jets.

There are two issues with Bell's deal that put him on this list though: The amount of money the Jets are spending, and the position he plays. The Jets gave Bell four years and $61 million with $35 million guaranteed. Bell is 27 years old and has played five full seasons already.

While he's not old by the standards of most people or even most NFL players, he is compared to most running backs. It's a position with a high rate of attrition and statistically shorter careers for those who play it. Running backs have the shortest average career of any position.

The Jets also don't have the same offensive infrastructure as Pittsburgh, particularly on the offensive line, which could hurt Bell's production. The size of this deal combined with the precariousness of the modern NFL running back's career makes this one a gigantic red flag for New York.