The 25 Worst NBA All-Star Selections of All Time
Leave it to us to take an interest and give you all the info you need about the NBA All-Star Game. With the NBA announcing the All-Star starters for 2017, we now know that we've narrowly avoided Golden State Warriors center Zaza Pachulia becoming one of the most ridiculous All-Star starters in league history. When looking at the statistics, Pachulia just doesn't stack up as a legitimate All-Star. However, that doesn't mean the league hasn't had bad picks for the All-Star team in the past. We have the 25 worst NBA All-Star selections of all time.
25. Tyson Chandler (2013)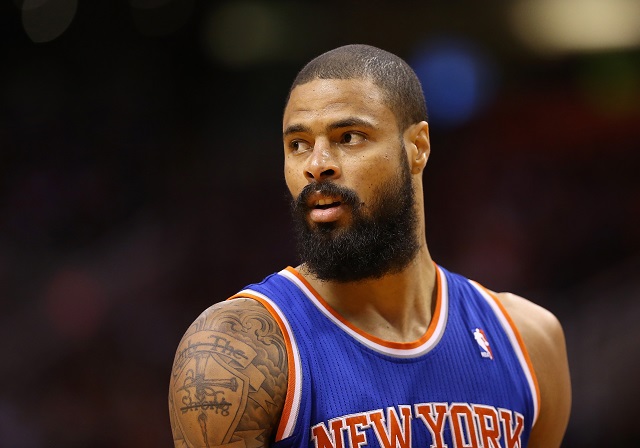 Center Tyson Chandler has had a strong career, developing into a rebounder and rim defender since being drafted out of high school as a skinny kid by the Chicago Bulls back in 2002. He won an NBA championship with the Dallas Mavericks in 2011, and made his very first All-Star team at the age of 30 during the 2012–13 season with the New York Knicks.
The only problem? Chandler was good, not great that year. At the time of the NBA All-Star game, Chandler had averages of 11.4 points and 11.1 rebounds on 67.3% shooting — with almost all his shots coming around the basket.
24. Kevin Garnett (2013)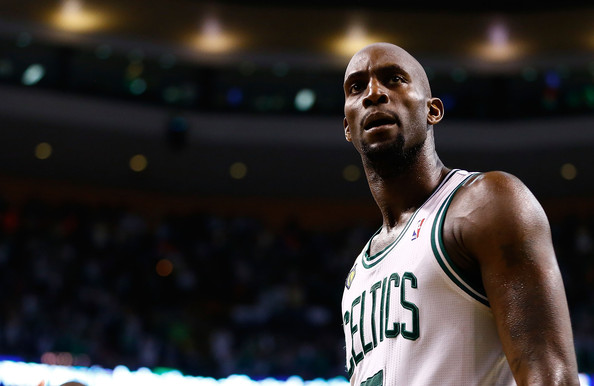 One of the greatest players in NBA history, Kevin Garnett developed from a thin high school prospect into a defensive force and a well-rounded offensive player. When the Minnesota Timberwolves traded him to the Boston Celtics, he even won a championship. But by the time he was 36 years old in 2012–13, he was no longer the same player. Upon making his final NBA All-Star Game, Garnett averaged just 15.1 points, 7.7 rebounds, and 30.3 minutes per game for the Celtics. Not exactly All-Star numbers, but his name recognition got him into the game any way.
23. Tim Duncan (2011)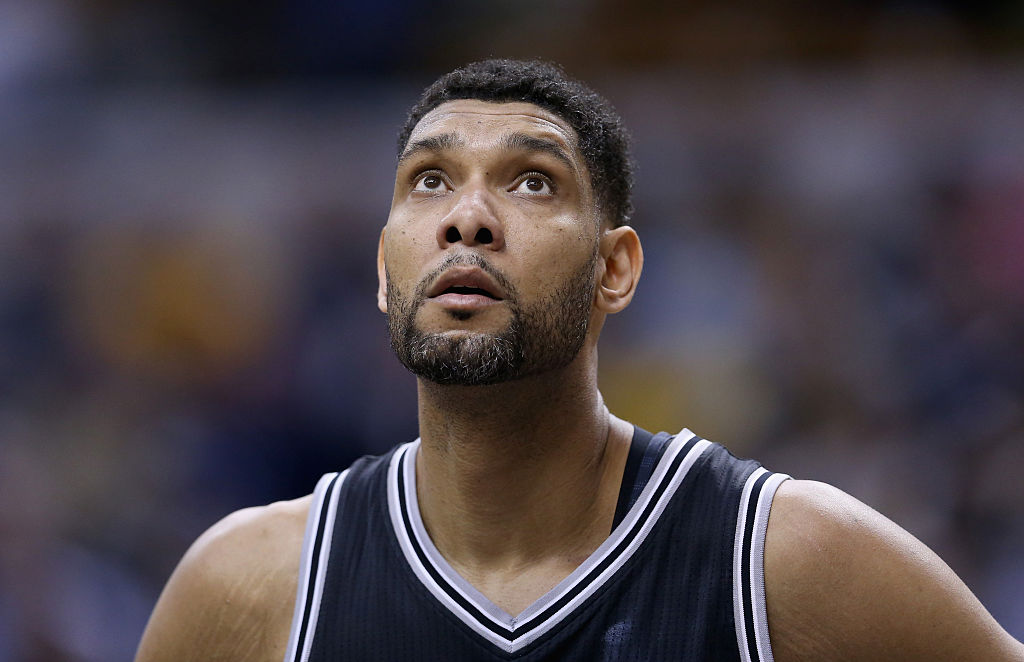 Much like Garnett, Tim Duncan is one of the greatest players in the history of the league. He's even in the conversation for greatest power forwards of all time. But by 2010–11, Duncan's numbers fell off quite a bit. At 34 years old, Duncan played only 28.7 minutes for the San Antonio Spurs and averaging just 13.4 points and 9.2 rebounds. The Spurs were one of the best teams in the NBA that year, of course, which likely played a major part along with Duncan's tremendous reputation.
22. Chris Gatling (1997)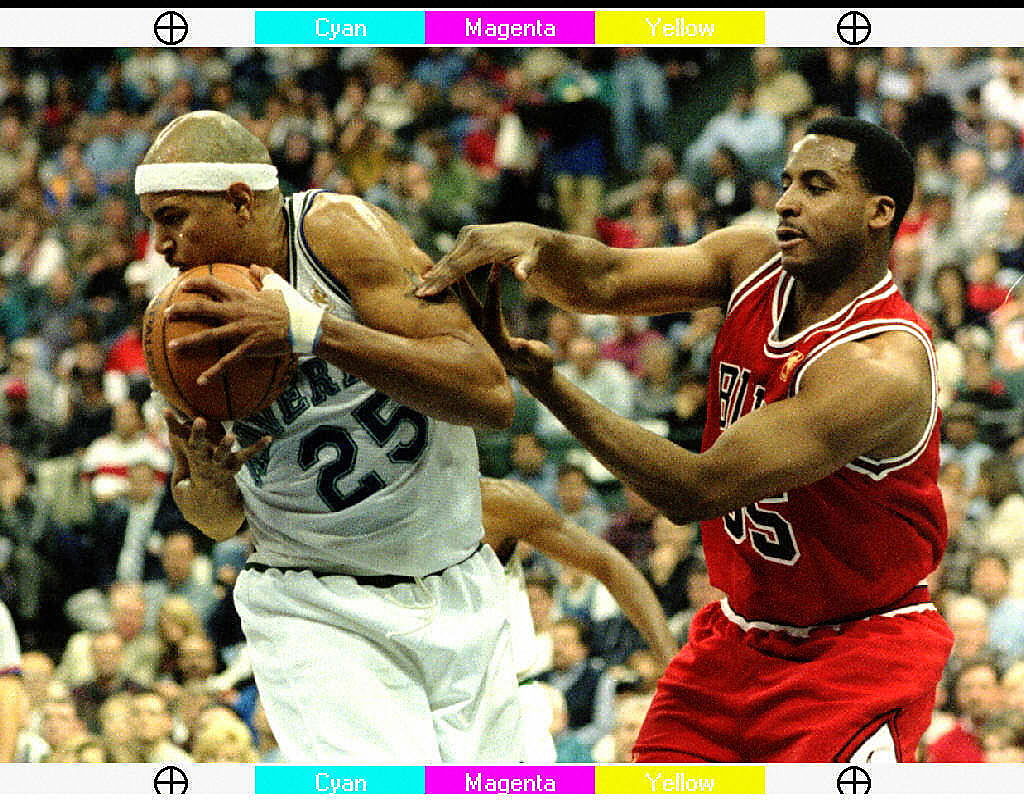 In the first five years of forward Chris Gatling's career, he averaged 9.6 points and 5.3 rebounds in 18.1 minutes per game. Then, with the awful Dallas Mavericks in 1996–97, Gatling somehow managed to put up 19 points and 7.7 rebounds in earning a spot on the Western Conference All-Star team.
Shortly after the game, the Mavericks dealt him to the New Jersey Nets, and he sustained an injury that held him out the rest of the season. In the remaining five years of his career, Gatling averaged 9.8 points and 5.1 rebounds in 20.2 minutes per game. His All-Star selection remains an odd blip in a mediocre career.
21. Brad Miller (2003)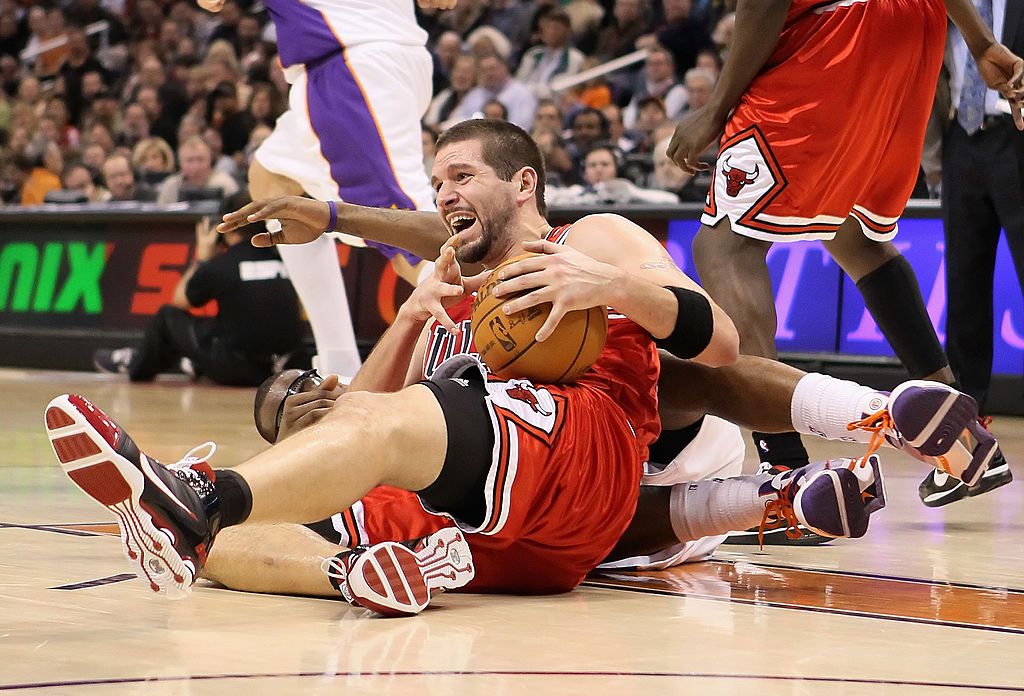 An undrafted player back in 1998, center Brad Miller found himself with the Indiana Pacers in 2002–03 and having the best season of his career. At the time of the NBA All-Star Game, Miller was averaging 13.9 points and 8.6 rebounds per game — not too bad, all things considered. But are those All-Star type numbers? Not really, even in a weak Eastern Conference. But Miller not only made the 2003 All-Star team, he actually made the All-Star team in the deeper Western Conference with the Sacramento Kings in 2004.
20. Steve Francis (2004)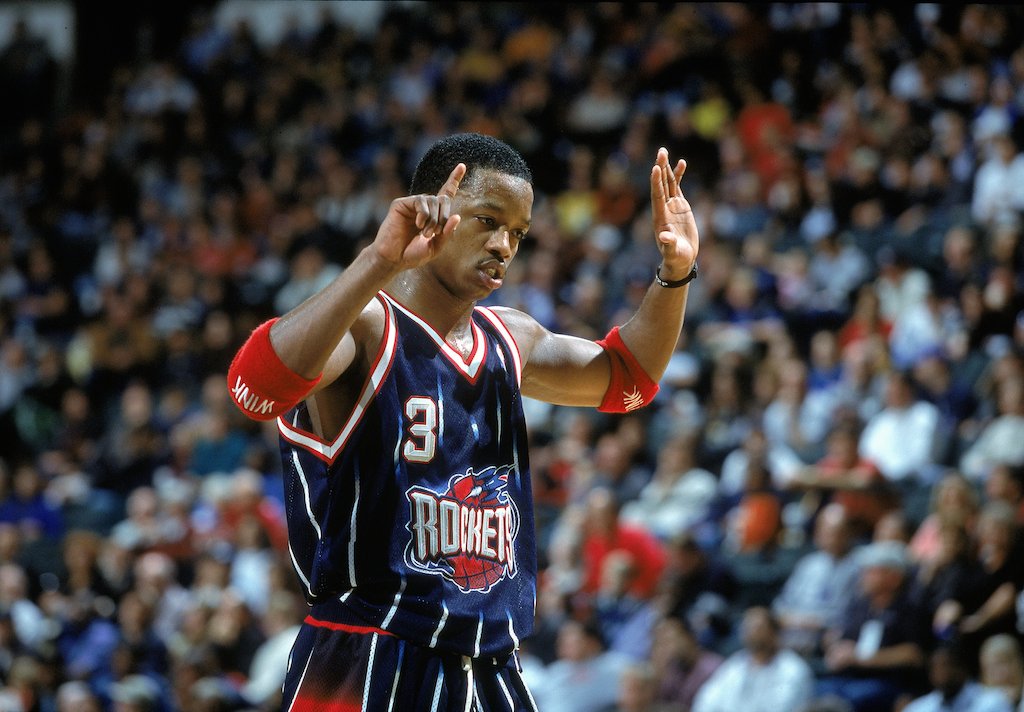 Houston Rockets guard Steve Francis was a three-time All-Star in his career, making the team for the first time in 2001–02 when he averaged 21.6 points, seven rebounds, and 6.4 assists per game. But in 2003–04, Francis wasn't exactly deserving of being an All-Star. That season, he held averages of 16.9 points and 5.9 assists per game at the time of the game while shooting just 40.3% from the field. It was the last time Francis was an All-Star, as his career quickly deteriorated until he was out of the league in 2008.
19. Vlade Divac (2001)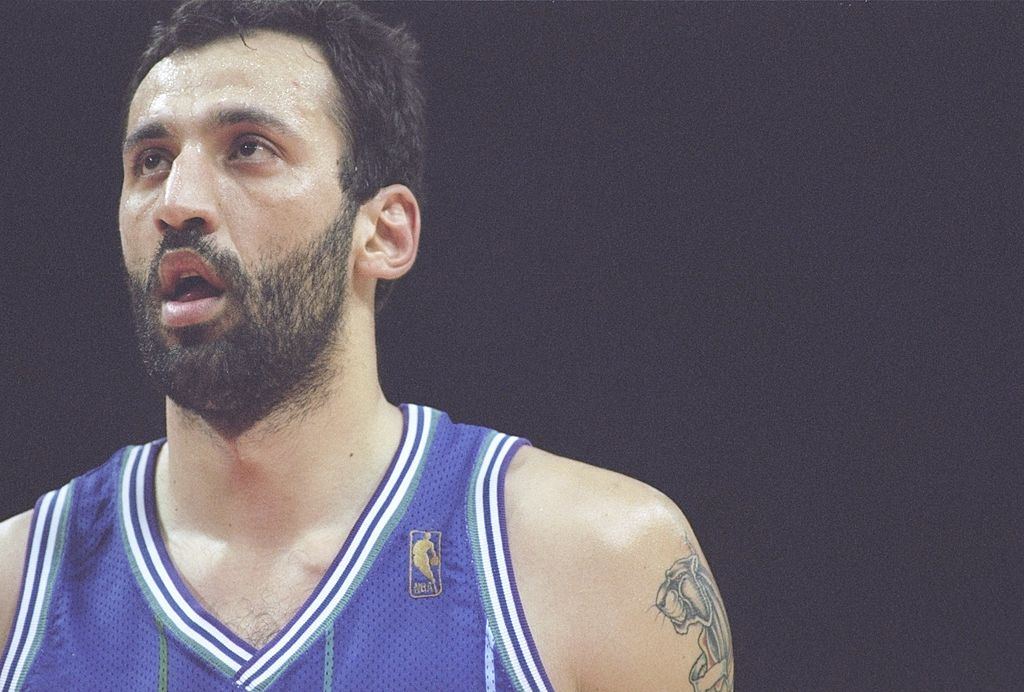 If you were to say that Vlade Divac was an All-Star during his long career, most people would think that sounds about right. Divac had some strong seasons for the Los Angeles Lakers and Sacramento Kings, after all. But the one time he did actually get to play in the NBA All-Star Game, during the 2000–01 season, he wasn't even close to having his best season. Going into All-Star weekend, Divac held averages of 10.4 points and 7.8 rebounds per game at the age of 32.
18. Nick Van Exel (1998)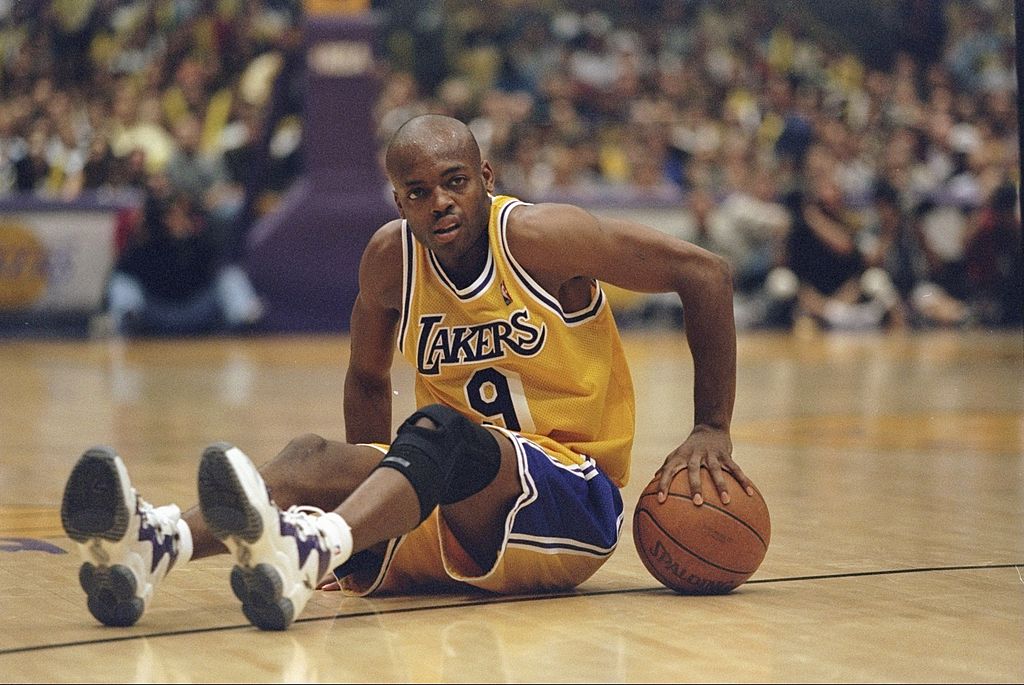 Point guard Nick Van Exel had some good years in the NBA while playing for the Los Angeles Lakers, Denver Nuggets, and several other teams. But in an odd twist, it was actually one of Van Exel's worst years when he made his only All-Star team. At 26 years old in 1997–98, Van Exel averaged 15.3 points and 7.7 assists on just 41.6% shooting from the field leading up to the All-Star game. Nonetheless, he was one of four Lakers players to get onto the Western Conference team.
17. A.C. Green (1990)
A.C. Green was a quality power forward that is best known for his durability, sitting out just three total games over the course of his 16-year NBA career. But Green also made an All-Star team during his time with the Los Angeles Lakers, and frankly we're not exactly sure why. In 1989–90, Green went into the NBA All-Star Game with averages of 13.3 points and 9 rebounds while serving as a quality role player alongside bigger stars such as Magic Johnson and James Worthy. He was certainly a nice player to have on a winning team, but definitely not an All-Star.
16. Tyrone Hill (1995)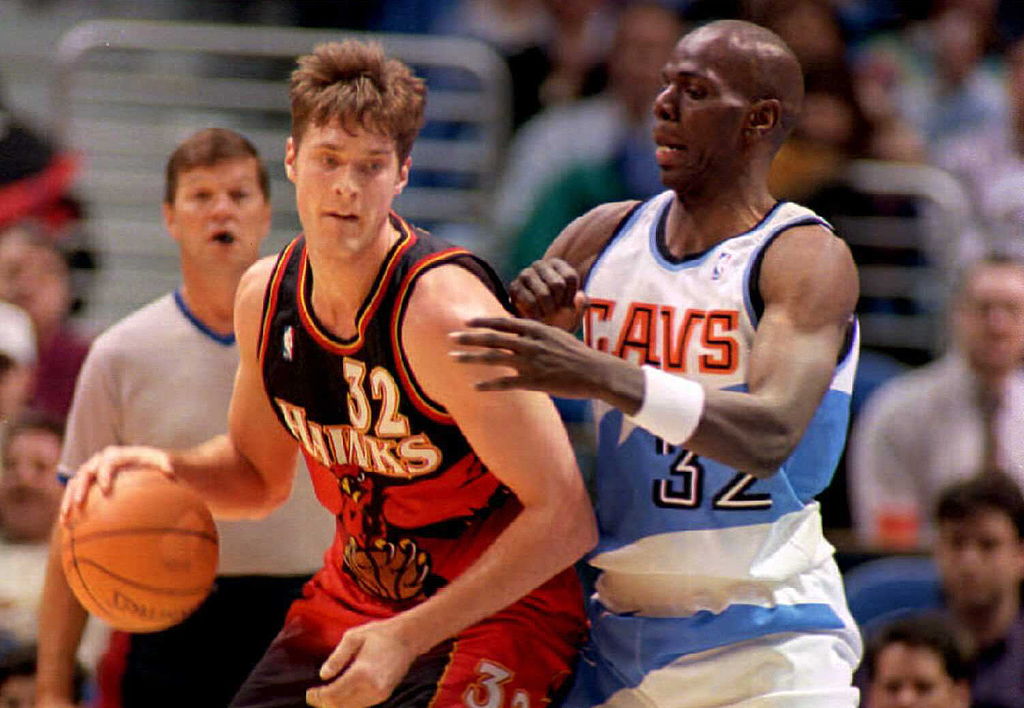 Similar to A.C. Green, Tyrone Hill was another quality forward during the '90s in the NBA. But also like Green, Hill was never really of All-Star quality. But that didn't stop him from being selected to the Eastern Conference All-Star team in 1995, representing the Cleveland Cavaliers with 13.6 points and 11.4 rebounds per game. In fairness to Hill, this was definitely the best season of his career. But unfortunately for the career role-player, the only thing his 1994–95 season was worthy of was inclusion on our list of the worst All-Star selections.
15. Anthony Mason (2001)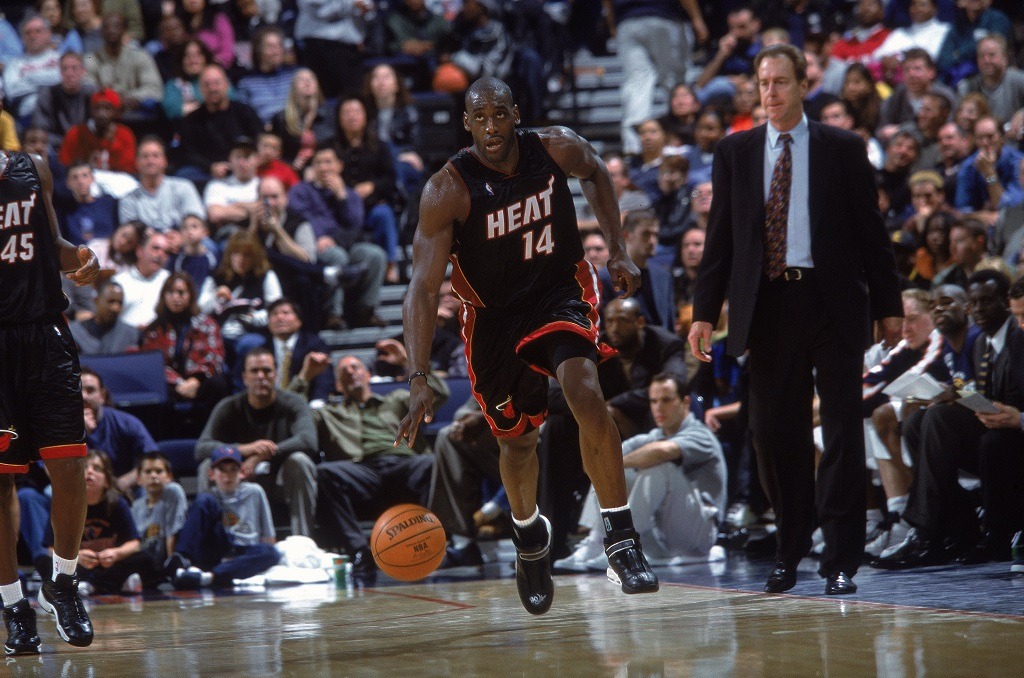 Forward Anthony Mason had a long and winding career, coming into the league as a third-round draft pick in 1989 but managing to play 13 years in the NBA. He never was a huge offensive threat, with an awkward looking jumpshot that was fairly inconsistent, but he was good at picking up the garbage points, hustling on defense, and grabbing rebounds.
In 2000–01 with the Miami Heat, that was good enough to earn a spot on the All-Star team. Mason averaged 15.5 points and 9.6 rebounds heading into the NBA All-Star Game that year, while players such as Elton Brand (20.6 points, 10.5 rebounds) and Keith Van Horn (17 points, 7.1 rebounds) didn't get an invite.
14. Mehmet Okur (2007)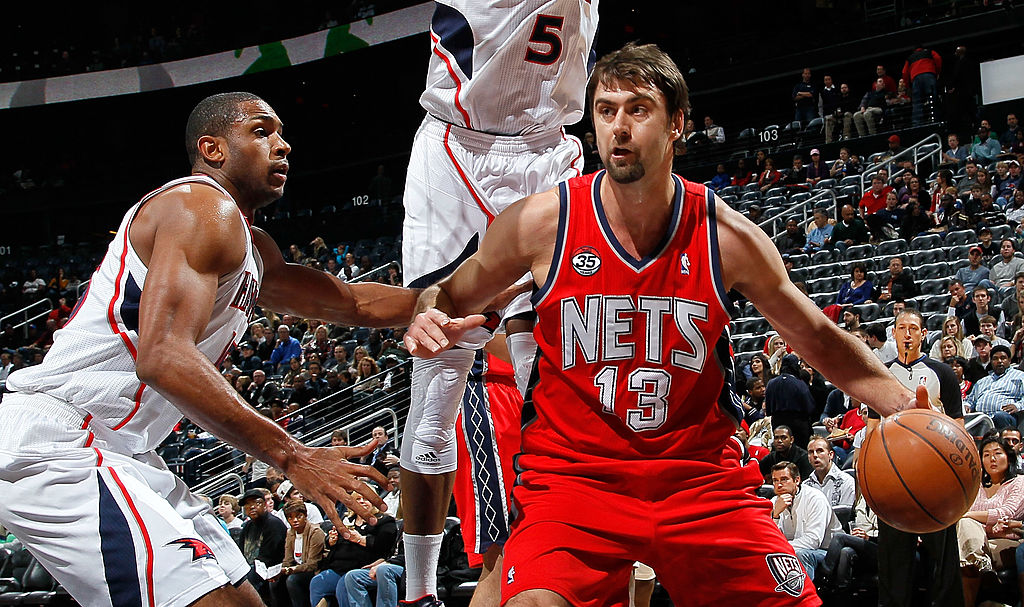 In 2006-07, the Western Conference needed a center for the NBA All-Star Game. Cue Utah Jazz big man Mehmet Okur. He was averaging 17.9 points and 7.5 rebounds at the time, which are solid numbers. He was never a great player, and even in his All-Star season he was only the third-best player on his own team. Marcus Camby, on the other hand, didn't make the All-Star team. His points average was low at 11.2, but he was also averaging 11.7 rebounds, 3.3 blocks, and ended up winning the Defensive Player of the Year award.
13. Kyle Korver (2015)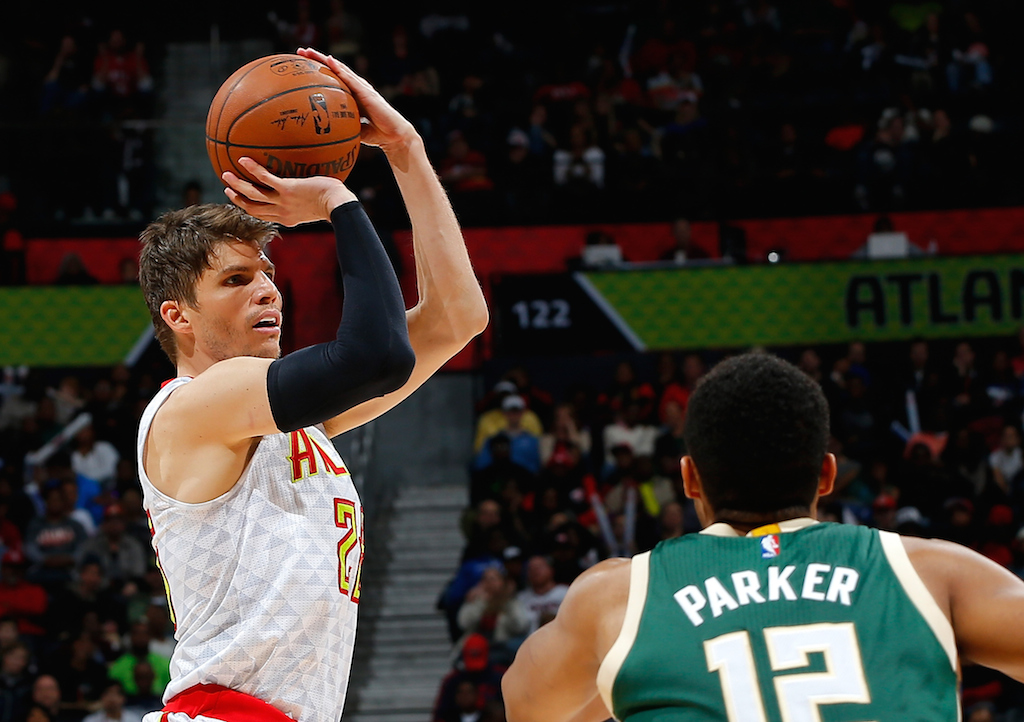 A second-round draft pick back in 2003, Kyle Korver was seen as little more than a shooter from a small college. And that was pretty much spot on. But, Korver has had a lengthy career from developing into one of the best shooters in the history of the game, leading the NBA in three-point percentage in three different seasons. As a 33-year-old with the Atlanta Hawks in 2014-15, Korver led the NBA in three-point percentage and averaged 12.7 points, 4.3 rebounds, and 52.3% from downtown at the time of the All-Star game. That was good enough to get him on the East squad for the first—and likely only—time in his career.
12. Mark Eaton (1989)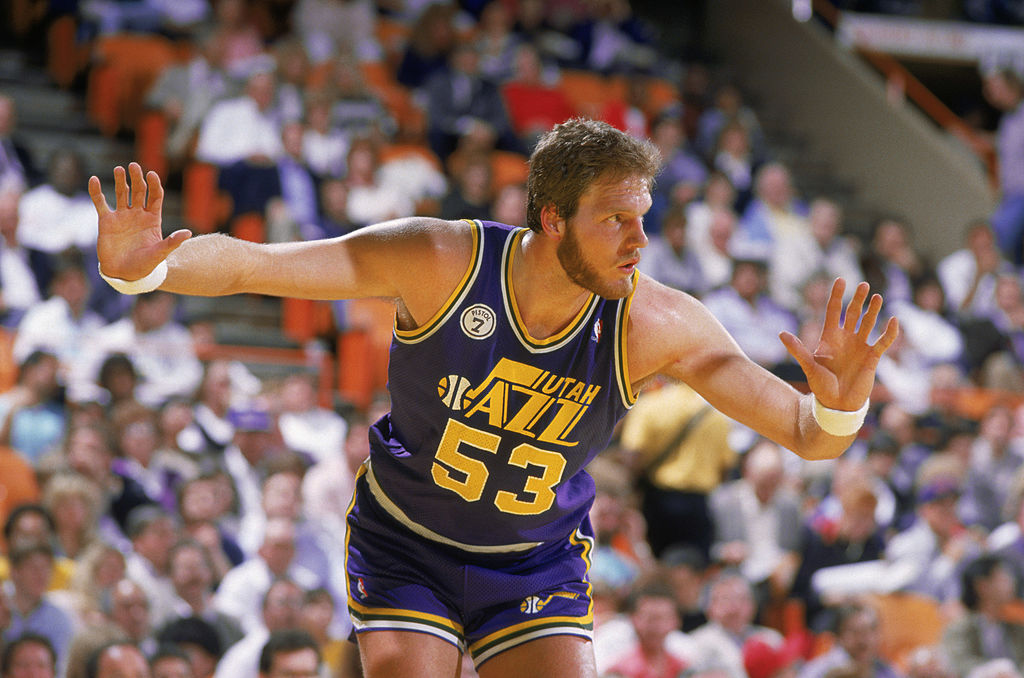 7'4" center Mark Eaton had quite the interesting career for the Utah Jazz in the 1980s and early '90s. He was never much of a scorer, but he was able to rebound and block shots like one of the best. He led the NBA in blocked shots per game four times in his career and finished with an average of 3.5 blocks per game over 11 seasons. His only trip to the NBA All-Star Game came in 1988-89, but it wasn't his most impressive season. At the time of the game, Eaton was averaging 6.1 points, 10.9 rebounds, and 4 blocks per game—not exactly All-Star stuff.
11. Wally Szczerbiak (2002)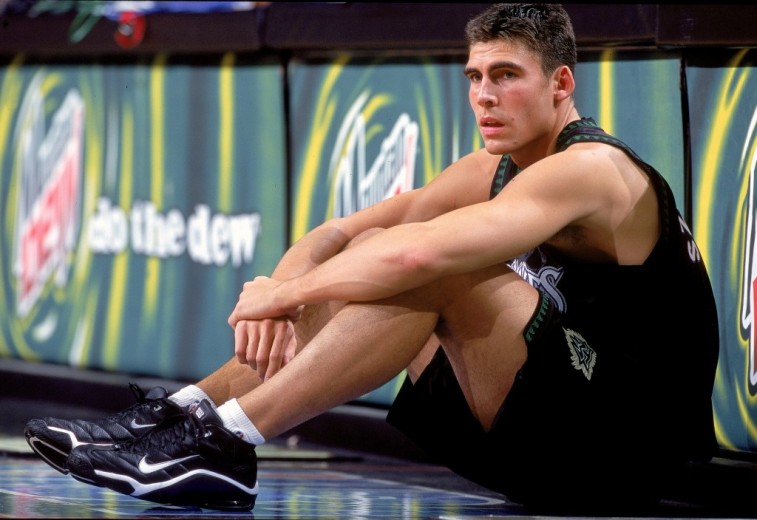 Much like Korver, Wally Szczerbiak was not much more than a three-point shooter during his NBA career. In his third season as a professional, Szczerbiak had a very strong year shooting the ball and put up some impressive scoring numbers on the Minnesota Timberwolves. He was elected to the All-Star game for putting up 19.1 points per game, but again he did little else on the floor. He wasn't great at creating his own shot, so his scoring averages were heavily predicated on Terrell Brandon, Chauncey Billups, and Kevin Garnett getting the ball to him in good spots on the floor.
10. Allen Iverson (2010)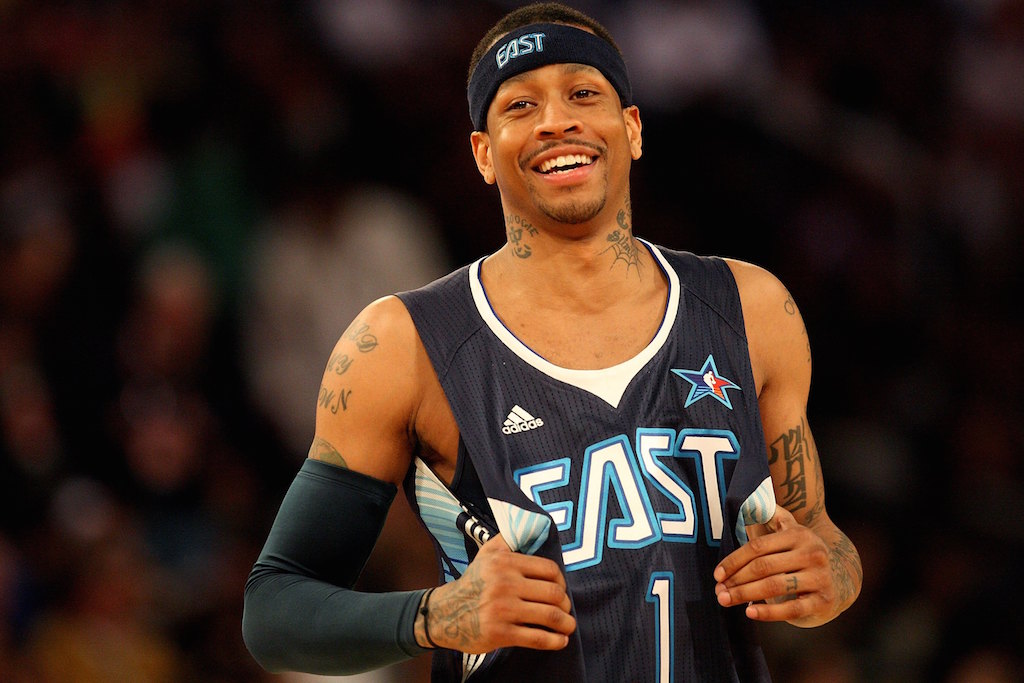 In yet another example of a player making the All-Star team on name alone, Allen Iverson was simply hanging onto his NBA career back in 2009-10. He started the season with three games for the Memphis Grizzlies, then moved on to play for the Philadelphia 76ers for a farewell tour. The fans put him into the NBA All-Star Game that year, despite the fact that he hadn't played a whole lot and didn't put up much in the way of stats. Iverson played just 28 total games that year, averaging 13.8 points and shooting 43% from the field. He was injured, so he didn't actually play in the All-Star game. Probably for the best.
9. B.J. Armstrong (1994)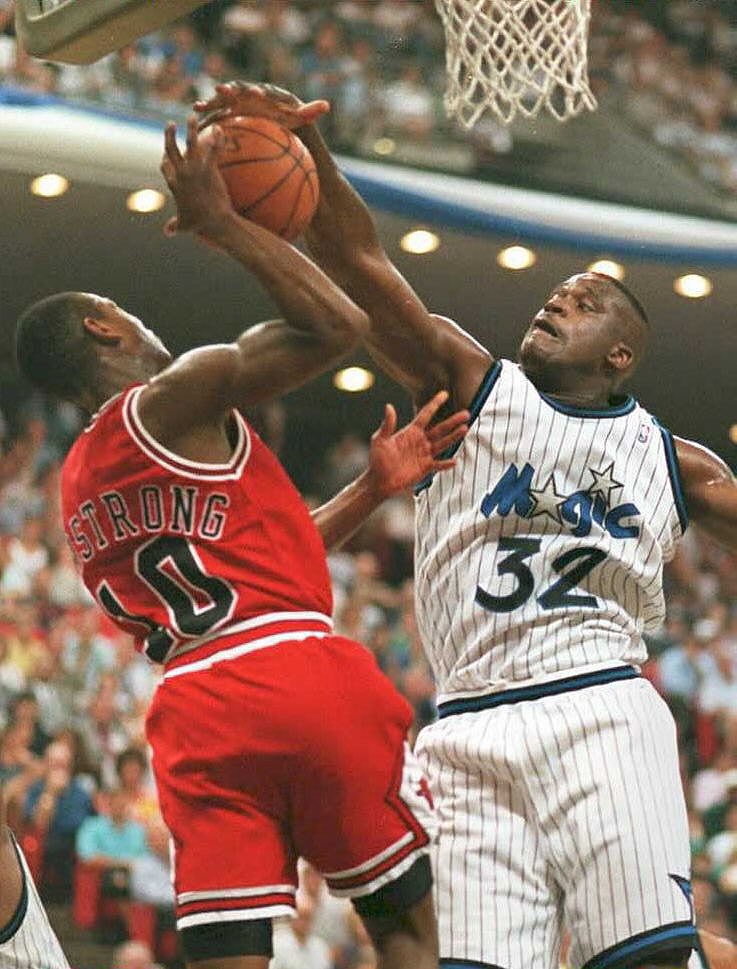 In the 1993-94 season, the Chicago Bulls were thrust into a reality where Michael Jordan no longer existed. That meant a bigger role for guard B.J. Armstrong, who stepped up and averaged 15.8 points and 4.1 assists per game in the first half of the season. Those are good numbers, but not All-Star numbers. But due in large part to the Bulls' surprising team performance in Jordan's absence, Armstrong was named to the All-Star team along with teammates Scottie Pippen and Horace Grant.
8. Roy Hibbert (2014)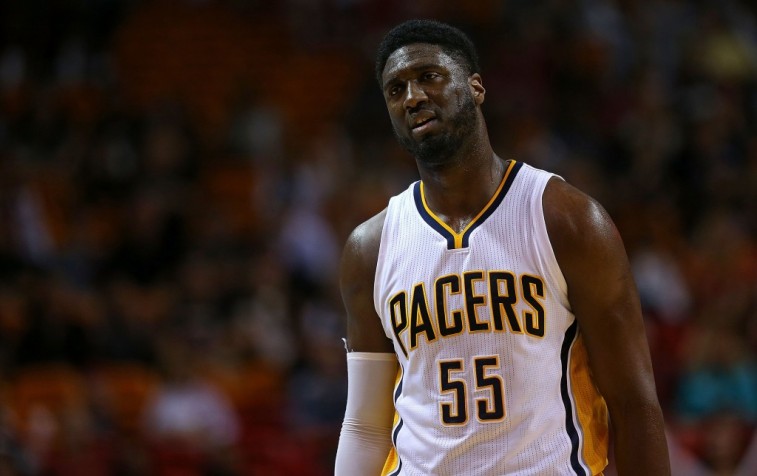 Indiana Pacers center Roy Hibbert is a two-time All-Star in his career, with the trip to the game in 2013-14 being one of the most undeserving in the history of the league. That year, Hibbert was averaging just 11.8 points and 7.7 rebounds in 30.6 minutes per game for the Pacers. For a player with such strong post skills, it felt like Hibbert never really met his ceiling on how good he could be in the NBA, which probably makes it even more disappointing to see him make the All-Star team. Also, Andre Drummond (13.5 points and 13.2 rebounds) was left out completely.
7. Antonio Davis (2001)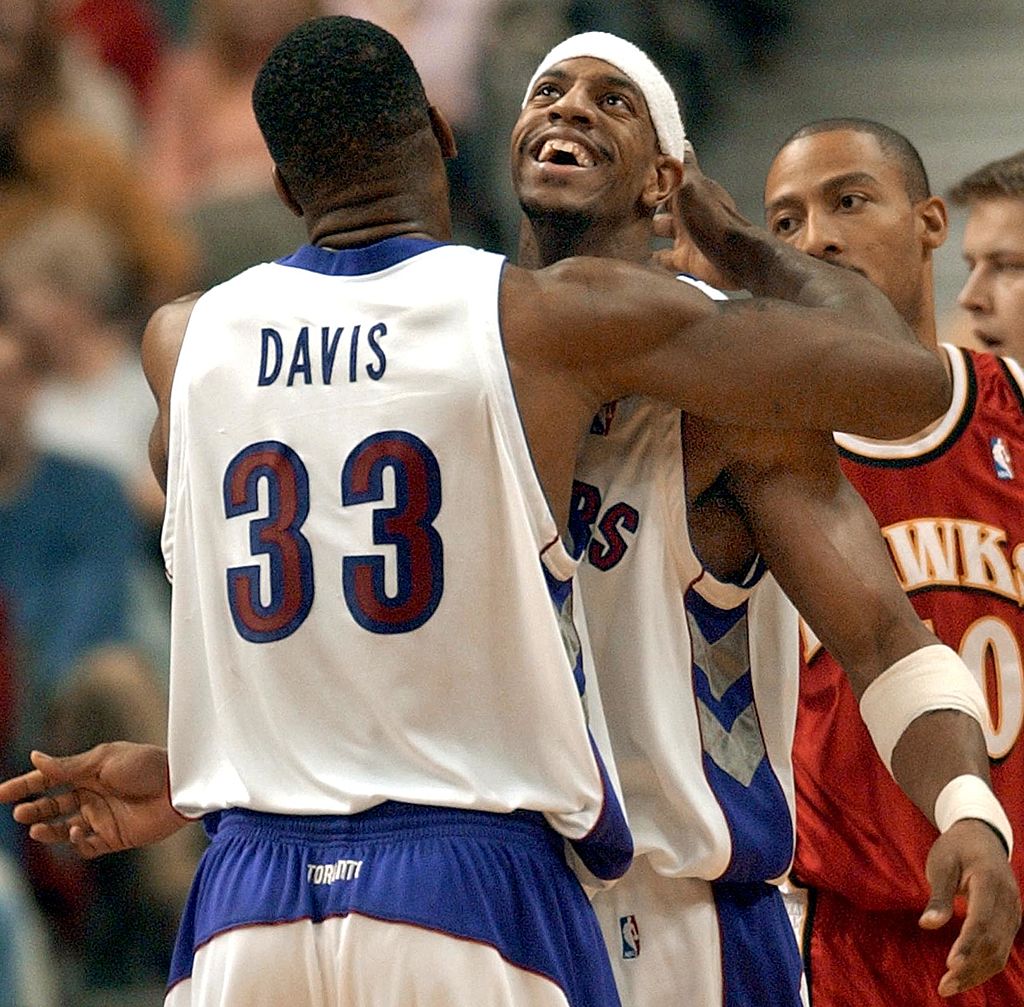 When Antonio Davis was traded away from the Indiana Pacers to the Toronto Raptors on draft day in 1999, it was a blessing in disguise. He was leaving an Eastern Conference contender where he played a pivotal bench role, but going to a young, up-and-coming Raptors team where he'd get a chance to start and be a leader. That was big for him in 2000-01, when he averaged 13.3 points and 10.9 rebounds in the first half and earned his way onto the Eastern Conference All-Star team. This is the same year that Anthony Mason made the team, so again we'll ask: Did everyone completely forget about Elton Brand?
6. Dale Davis (2000)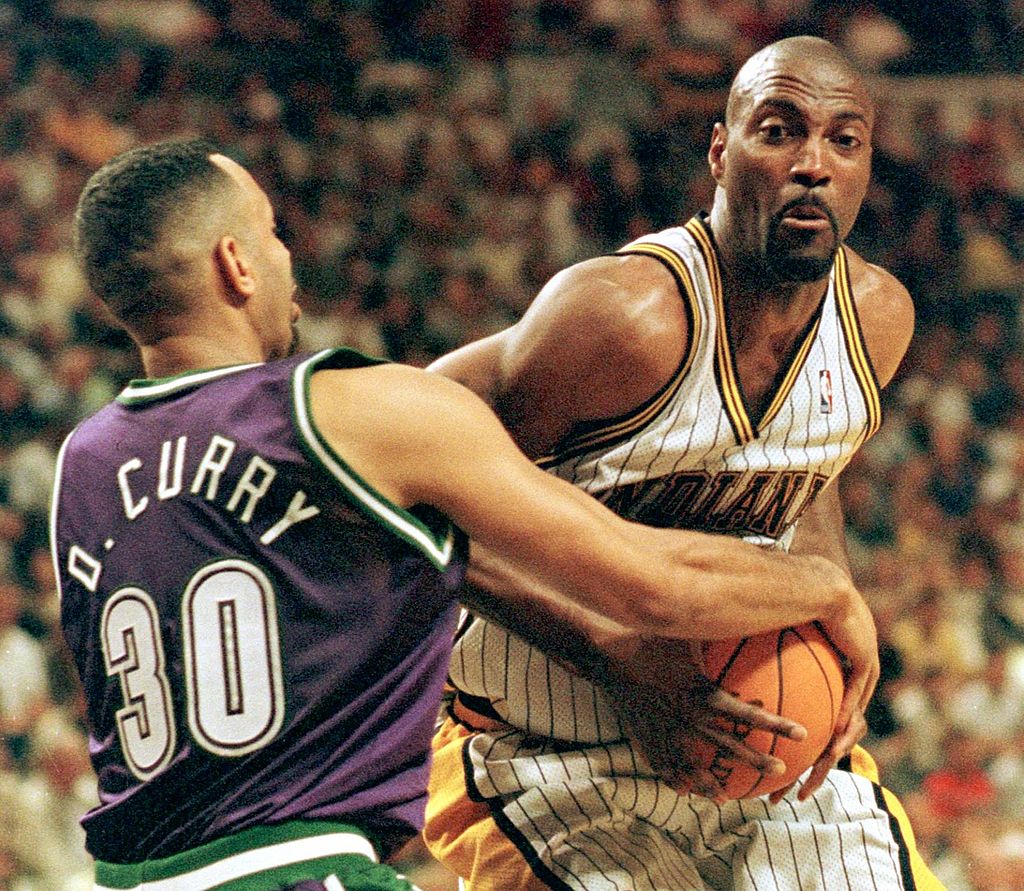 The other 'Davis Brother' from Indiana (Note: the two are not actually brothers) to make an All-Star team was Dale Davis. Through the All-Star break in 1999-00, Davis averaged 11.2 points and 10.1 rebounds, getting most of his baskets on put-backs and dunks. A solid player on the best team in the East, no doubt, but an argument could be made that he was the Pacers' fourth or fifth-best player. The fact that Davis actually made the All-Star team with those numbers is a bit of a headscratcher.
5. Yao Ming (2011)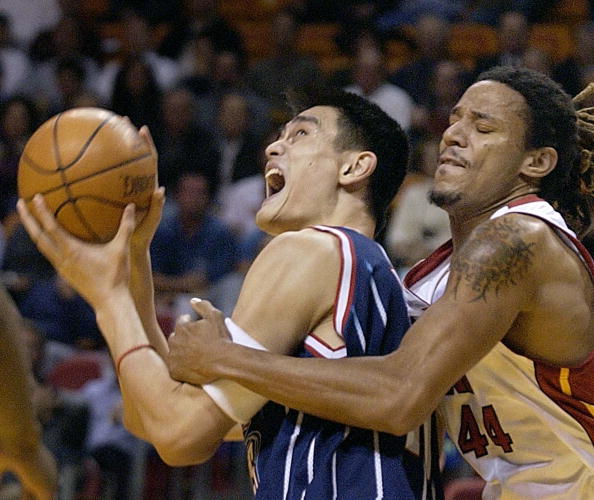 Yao Ming was a very bright star that burned out too quickly in the NBA. He rose to prominence with the Houston Rockets as a rookie in 2002-03, making it to the All-Star team in every season in which he played in large part because of his tremendous fanbase in his home country of China. All of those All-Star votes would end up with Yao being one of the worst selections in NBA history, however, during his final season. After having missed all of 2009-10 with a foot injury, Yao attempted to come back with the Rockets in 2010-11. He played only five games, averaging 10.2 points and 5.4 rebounds, before being shelved for the season—and ultimately his career. Even though he was unable to play in the game, it was still somewhat embarrassing to see him voted in by the fans.
4. Kobe Bryant (2014)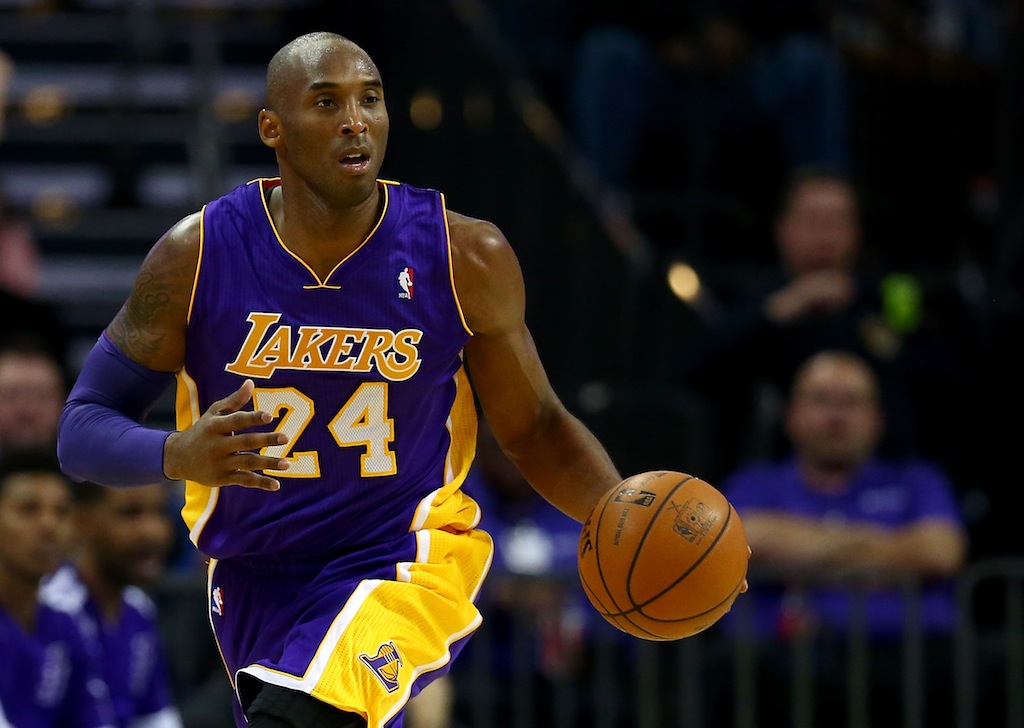 In 2013-14, Kobe Bryant began the big, downward spiral of his career. He started the season about a month late, got into six games, and then torn his ACL. He missed almost the entire season, averaging just 13.8 points in those six games that he actually played. But that didn't stop the fans from voting him into the NBA All-Star Game, which he obviously was unable to play in. Even still, this goes down as one of the 18 times that Bryant was selected as an All-Star.
3. Kobe Bryant (2016)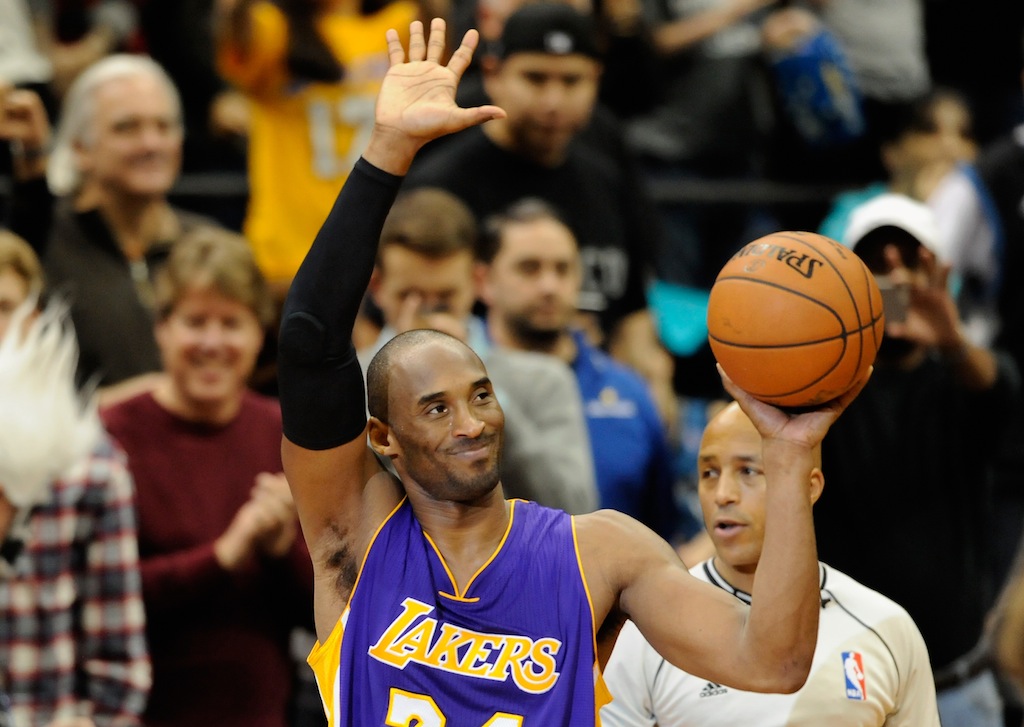 But 2014 wasn't the worst All-Star selection for Bryant. That came in his final season in the NBA, 2015-16. Bryant rolled into the All-Star break during his retirement tour averaging 16.9 points on an abysmal 34.9% shooting from the field—which is pretty pitiful for a player that started on an NBA team, much less the All-Star team. Nevertheless, Bryant felt obliged to show up and play in his final All-Star game in 2016, scoring 10 points in 25 minutes.
2. Jamaal Magloire (2004)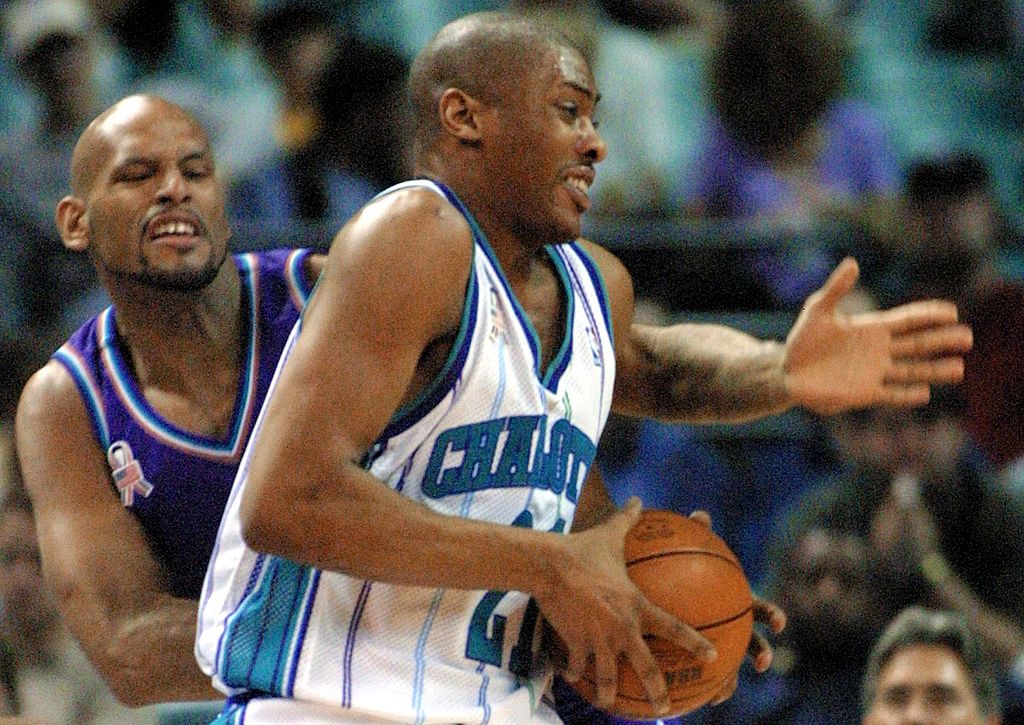 Again in the early 2000s, the Eastern Conference was pretty devoid of great centers. It's for this very reason that New Orleans Hornets (they were in the East at the time) center Jamaal Magloire was selected to his first and only All-Star team. At the time of the event in 2004, Magloire was averaging 12.1 points and 9.4 assists for New Orleans—decent numbers, to be sure. But it was an embarrassing selection, when considering that Carlos Boozer (15.5 points, 11.4 rebounds) was left off the team.
1. James Donaldson (1988)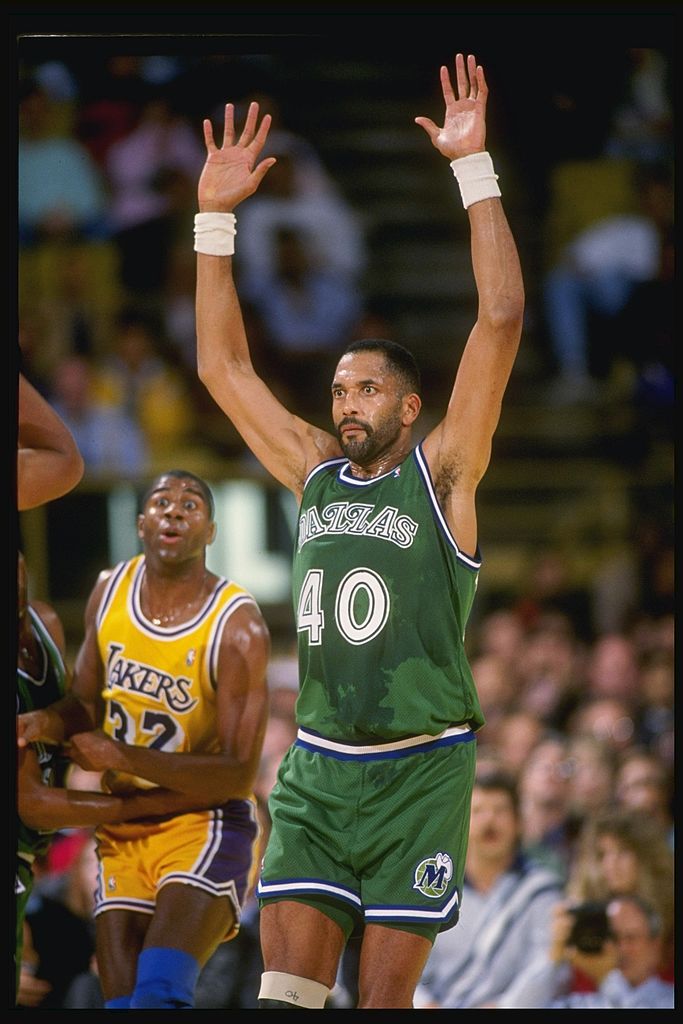 Even just suggesting the name of James Donaldson brings most NBA fans to ask 'who?' That's probably the best reaction. For those that don't know, Donaldson was a 7'2" center for the Dallas Mavericks back in the late 1980s who wasn't particularly bad but also wasn't too good at a lot of things. What he was good at was being big and grabbing the occasional rebound. In 1987-88, Donaldson was elected to the Western Conference All-Star squad with averages of 7.1 points and 9.8 rebounds. Seriously, was Mark Eaton not available?
Statistics courtesy of ESPN and Basketball-Reference.