20 Worst Defensive Players in the NBA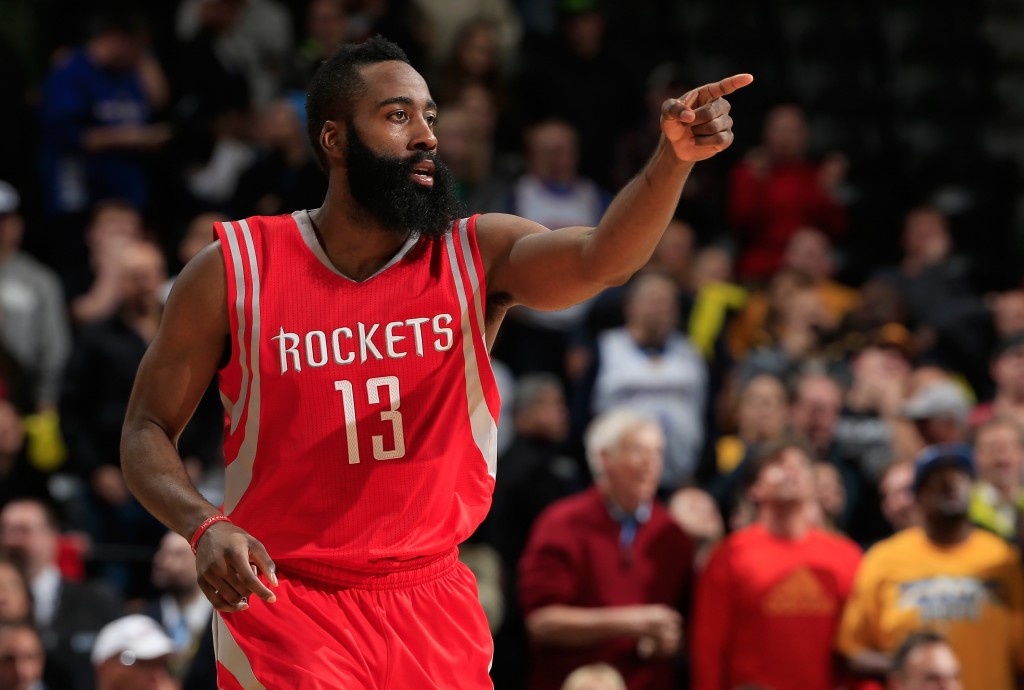 In the NBA, there are two major aspects to the game: offense and defense. While offense is often boiled down to individual skill, with the best players taking over, defense is a team effort. A team is only as strong as its weakest link, but sometimes those players can be hidden by better overall talent around them. It's rare when you find players that are at the top of their game on both ends, such as LeBron James, Jimmy Butler, Russell Westbrook, or a more youthful Dwyane Wade. Much more often, you find players that just flat don't play defense. Here are the 20 worst defenders in the NBA today.
20. Jose Calderon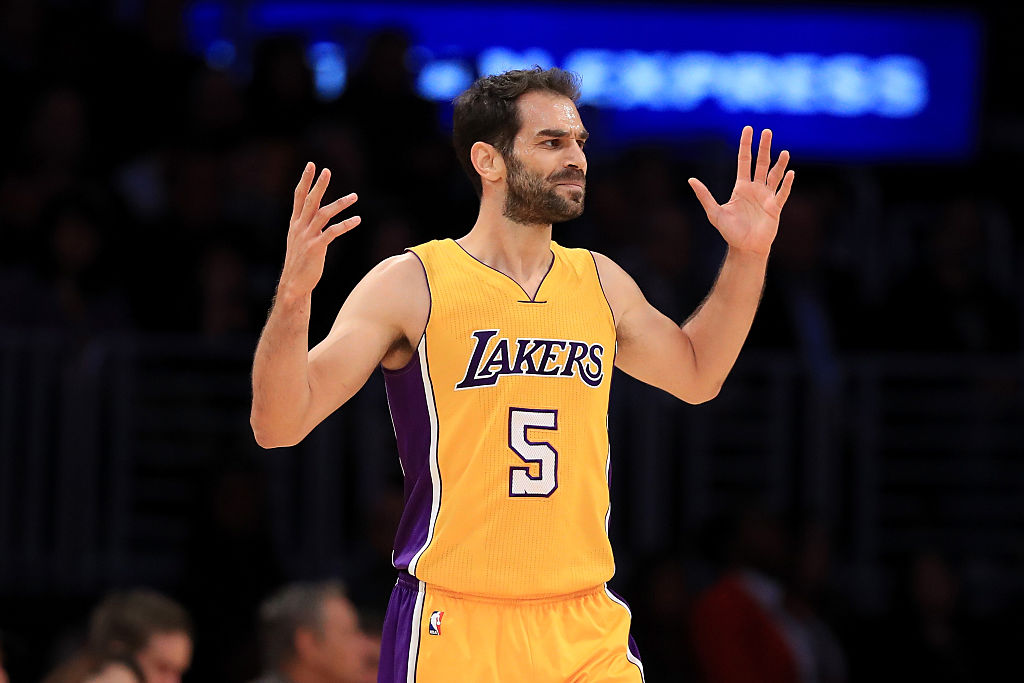 The 35-year-old point guard from Spain doesn't play a whole lot these days with the Los Angeles Lakers, but throughout his career, Jose Calderon has a track record of being one of the worst defenders in the league. In 14 games this year, Calderon has a defensive rating (DRtg), which amounts to the points the player allows per 100 possessions, of 114. Over his career, which spans 12 years, his DRtg is 112. Calderon also collects only 0.9 steals per game and 0.1 blocks per game, for his career.
19. Danilo Gallinari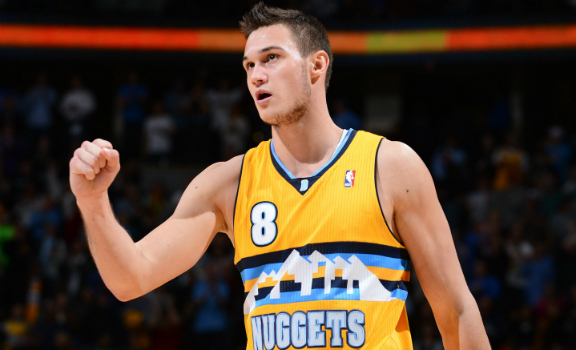 Known for being a talented offensive player, Danilo Gallinari was once a solid defensive player as well. In 2012 and 2013 with the Denver Nuggets, Gallinari posted DRtgs of 107 in each season — not Defensive Player of the Year material, but also probably not bad enough to qualify for this list. He missed all of the 2013-14 season after needing surgery to repair a torn ACL, and since then has drifted toward the bottom in defense. His DRtg this season is 114, and he's worst in the league in opponents' points off turnovers, third-worst in opponents' points in the paint, and bottom 10 in opponents' fastbreak points.
18. C.J. McCollum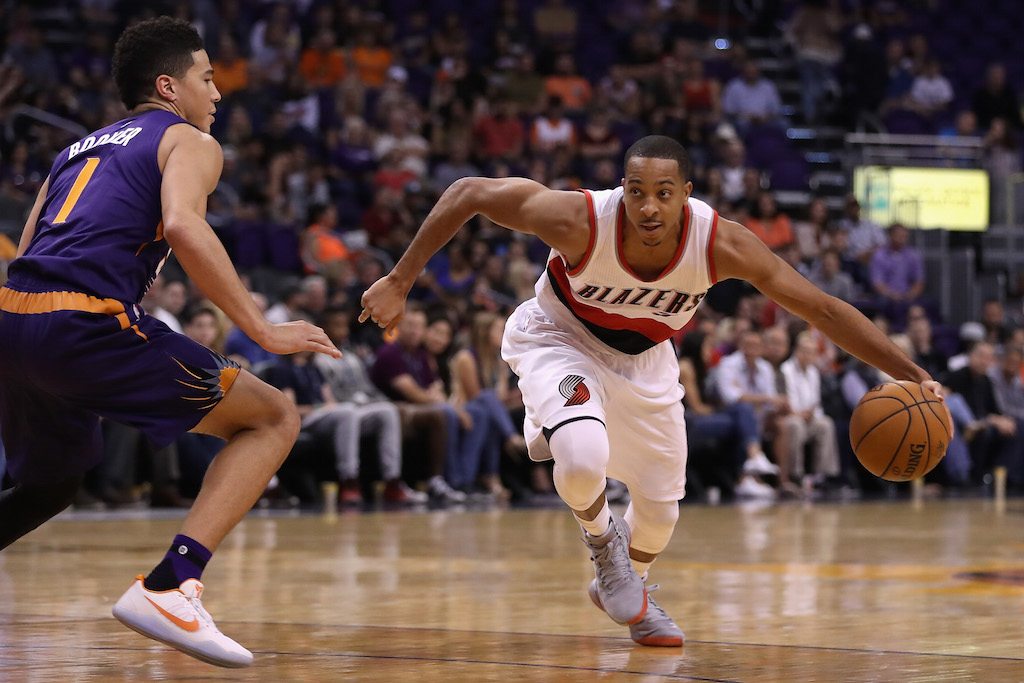 Breakout shooting guard C.J. McCollum has really upped his game on the offensive side since entering the starting lineup last season, but his defense continues to lag. Playing next to Lillard on one of the worst overall defensive teams in the NBA certainly doesn't help, but coming in with a 115 DRtg this year and 110 overall in his four-year career lands him on this list. He struggles on the pick-and-roll and often gets caught making novice mistakes that may improve as he ages, leading some to wonder whether he and Lillard will be able to work together as a backcourt for the long term.
17. Damian Lillard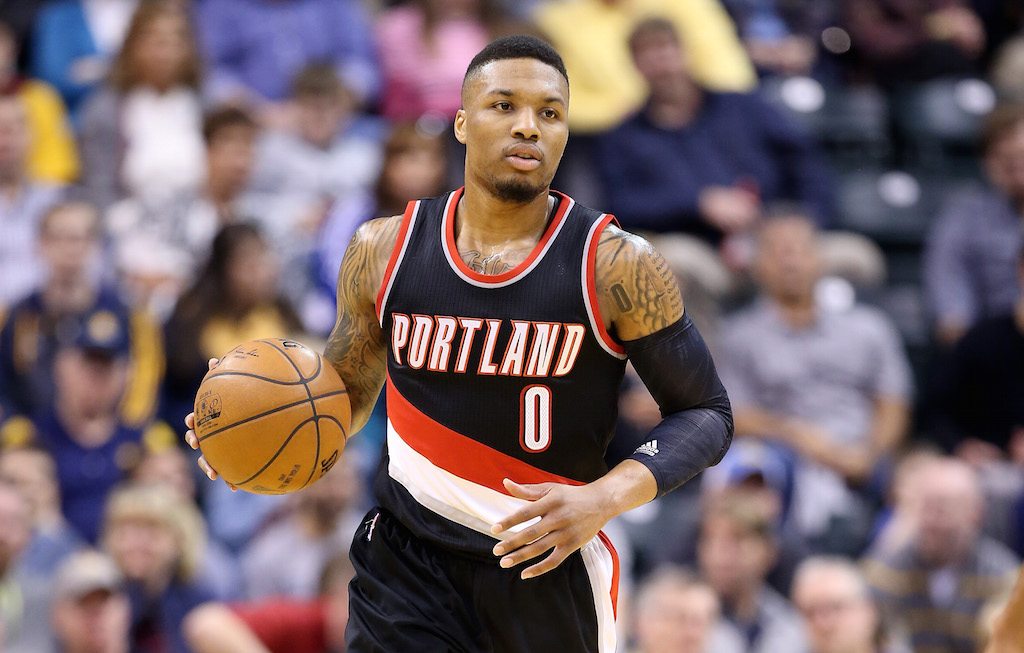 Speaking of the Portland Trail Blazers, point guard Damian Lillard has really developed into a star on the offensive end this season with an average of 27.0 points per game. But, like McCollum, one thing Lillard has never been known for is his defense. According to Eric Griffith of Blazers Edge, Lillard "regularly fails to anticipate screens and the Blazers are often forced to switch into mismatches as a result." His DRtg this season is an awful 115, he's third-worst in allowing fastbreak points, and he's in the mix with the rest of the bad players at allowing points off turnovers.
16. Ben McLemore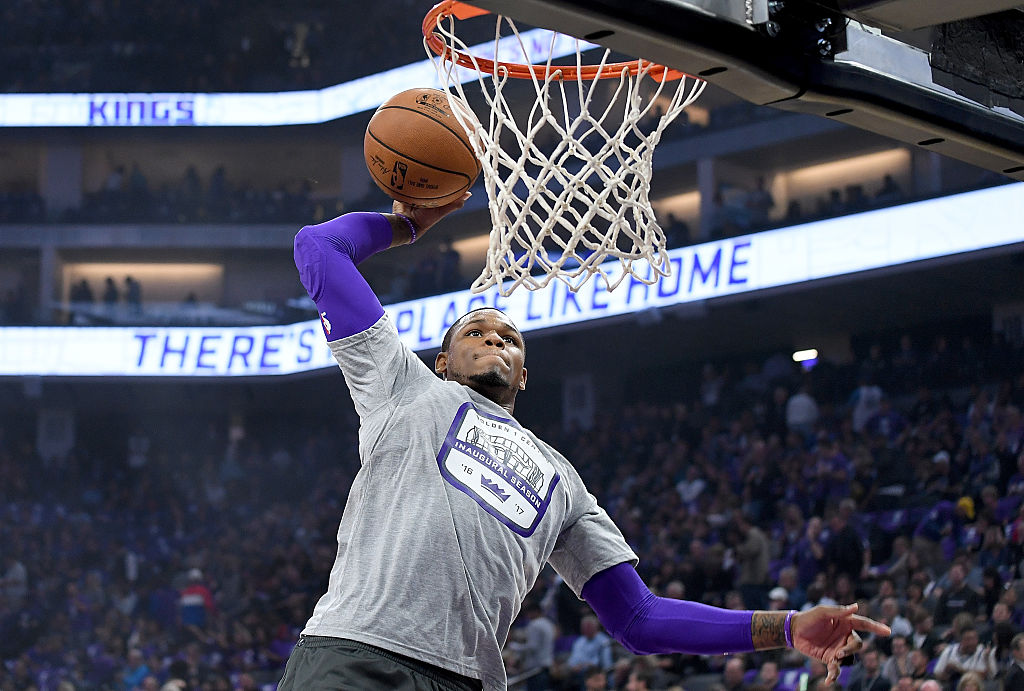 When Ben McLemore came into the league, the word on him was that he was brutal on defense but could be Ray Allen-like on offense. Four years into his career, and only one of those things is actually true. McLemore hasn't put it together on offense, shooting 41.4% from the field and 34.3% from three-point range, but he'd probably get a few more minutes and the chance to prove himself if he could hold his own on defense at all. His career DRtg is 112, and one YouTube user went so far as to break down all the defensive lapses (there were many) McLemore had in just one game against the San Antonio Spurs.
15. Eric Gordon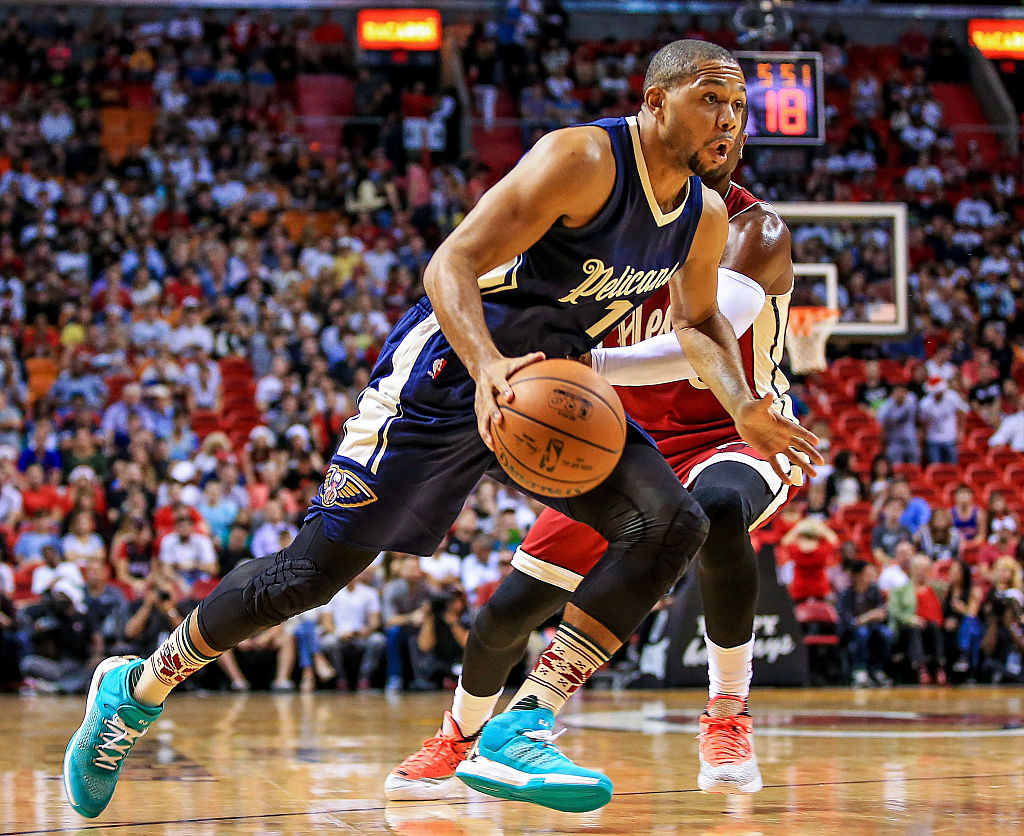 It's nice for shooting guard Eric Gordon, who has always had the talent but never has been able to stay on the court, to finally be healthy and putting up offensive numbers this season. As a reserve with the surprising Houston Rockets, Gordon is averaging 17.7 points on 42.8% from three-point range. But one thing he's never done, even when healthy, is play solid defense. Gordon has a DRtg of 111 this year (112 for his career) and it's well documented that he's a good shooter but not much else as an NBA player.
14. Devin Booker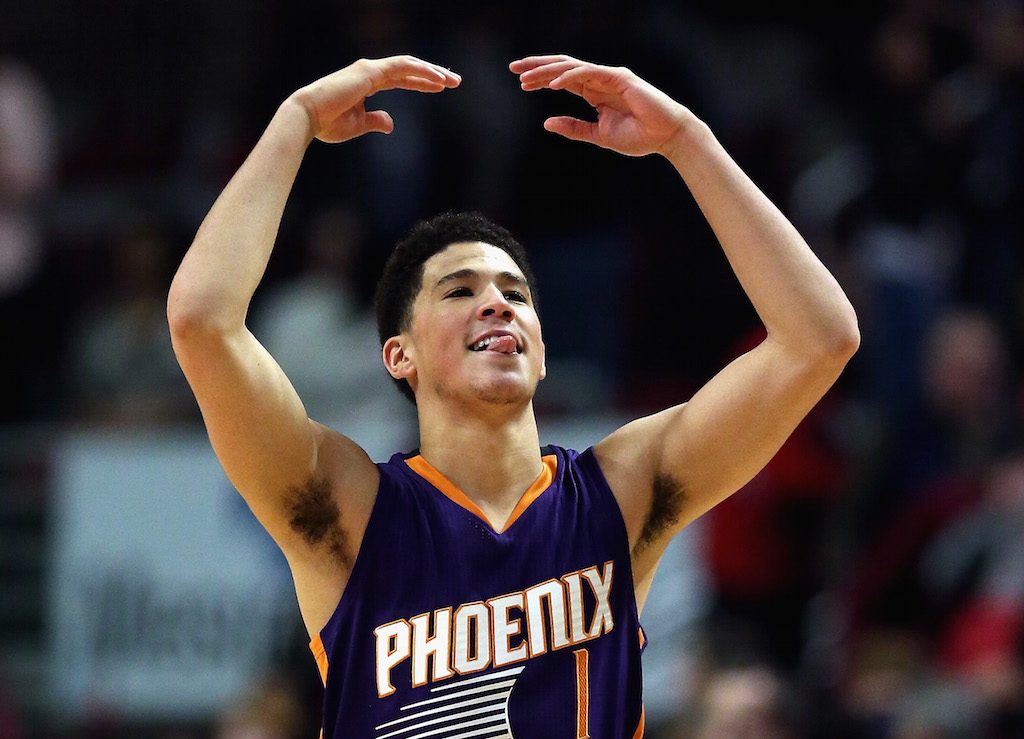 When Brandon Knight went down to injury last year, 19-year-old guard Devin Booker burst onto the scene for the Phoenix Suns. As good as he's been for the Suns in his short time in the NBA, Booker still lacks on the defensive end of the court. Through 111 games in his career, Booker has a 113 DRtg and just 0.7 steals per game. He's last in fastbreak points allowed, which might be related to the team he plays for as the bottom three are all Suns players, and is well-known to still be improving on defense. But, after all, he's only 20 years old.
13. Derrick Rose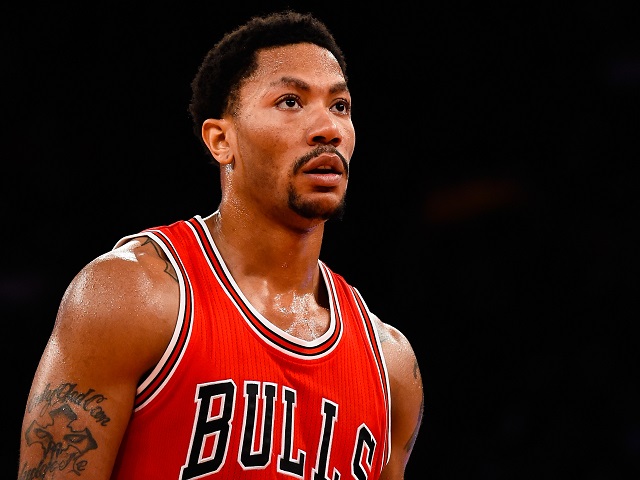 New York Knicks point guard Derrick Rose is another example of knee surgery taking away from a player's defense. In the two seasons prior to Rose tearing his ACL in the first playoff game of 2012, his DRtg sat at a solid 102. That number has progressively gotten worse since he's returned to the court, sitting at 110 over the last three seasons and a career-worst 114 this year in New York. When he can keep his man in front of him, Rose is fine. But as part of a collective, he needs support from his teammates. It's a big part of why the Knicks' defense is so bad this year.
12. Darren Collison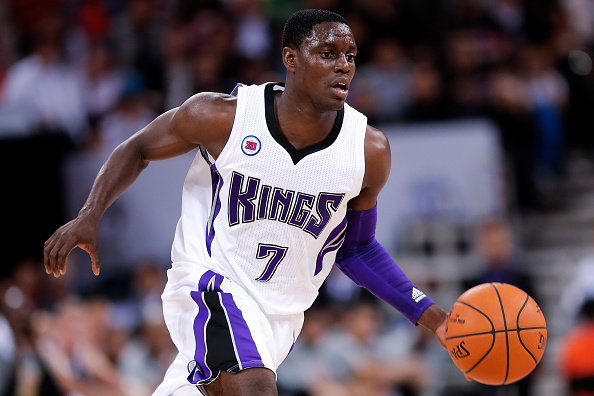 One of the more underrated offensive point guards in the game is Darren Collison, who plays for the Sacramento Kings and has a 12.6 point per game average on 46.7% shooting for his career. Collison falls short on defense, where he has a 112 DRtg over the last three years. Part of that comes from his size, as he's much smaller than other point guards at only 6-foot. In general, Collison is just not a good defensive player.
11. Jordan Clarkson
Being that Lakers guard Jordan Clarkson was such a late draft pick, being taken No. 46 overall in the 2014 draft, it's a huge victory that he's turned out to be as good as he is. In his three-year career, Clarkson is averaging 14 points per game on 44% shooting. One area where he's not good? Defense. His 113 career DRtg hasn't improved at all, and this season he's toward the bottom of the league in allowing points off turnovers. A big part of Clarkson's struggles? Sliding his feet properly when guarding his man, leading to difficulty changing directions or going around screens.
10. Allen Crabbe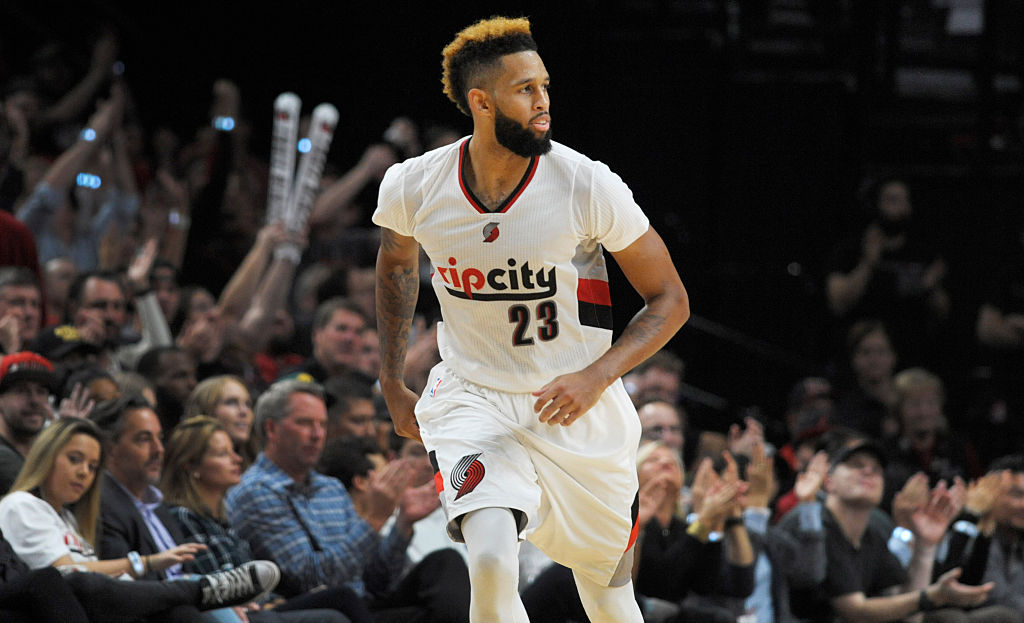 Allen Crabbe is yet another Trail Blazer that comes in on the list of worst defenders. Although he's had moments throughout his career where he's been good, he simply can't avoid this list with his absurd 116 DRtg this season — and 111 for his career. In 28.9 minutes per game this season, Crabbe is nearly invisible on defense with 0.6 steals and 0.2 blocks per game average. In addition to Lillard and McCollum in the backcourt in Portland, there's no doubt why the team has such a poor record and is rated so low on defense as a unit.
9. Carmelo Anthony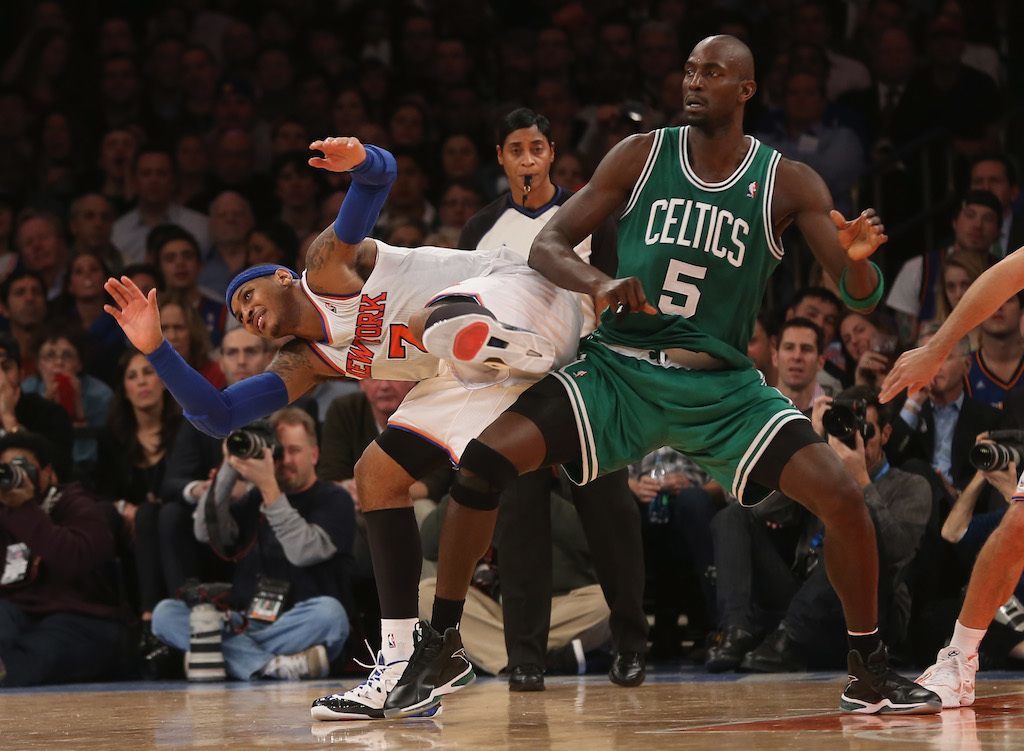 The narrative around Carmelo Anthony (pretty much since he came into the NBA back in 2003) is that he's a lousy defender. The fact is, Anthony has been a good defender at times during his career — his DRtg of 107 over the last 14 years speaks to that fact. Even now, when Anthony wants to ramp things up he certainly can still do it. But where Melo comes up short on the defensive end is consistent effort. Frankly, he often gives up on plays rather than chase a player on a breakaway. Anthony's now 32 years old with a history of knee problems and an underwhelming team around him in New York, and his DRtg this year is 111. He's near the bottom in both fastbreak points and second-chance points allowed.
8. Doug McDermott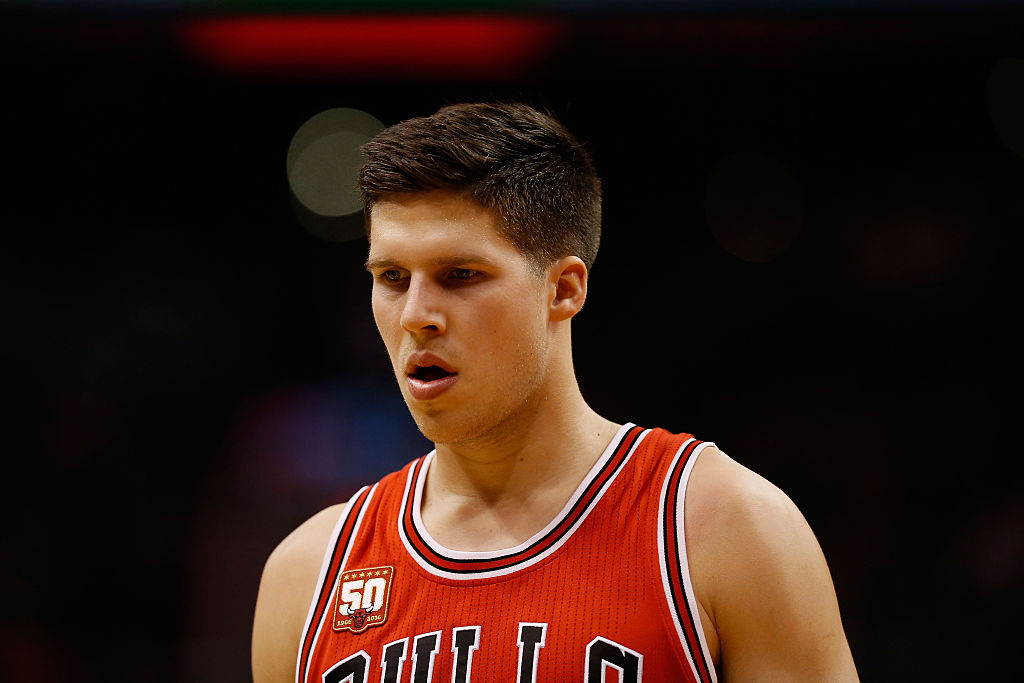 When the Chicago Bulls traded a barrel-full of draft picks for the right to take Doug McDermott No. 11 overall in 2014, they knew what they were getting had limitations. The small forward could shoot and score from just about anywhere on the court, but was simply not skilled enough to play high-level NBA defense. So far, the jury is out on how good McDermott can be offensively. But on defense? Well, he tries at least. Kyle Korver's biological son has a career DRtg of 111 and is consistently abused on defense by opposing teams.
7. Zach LaVine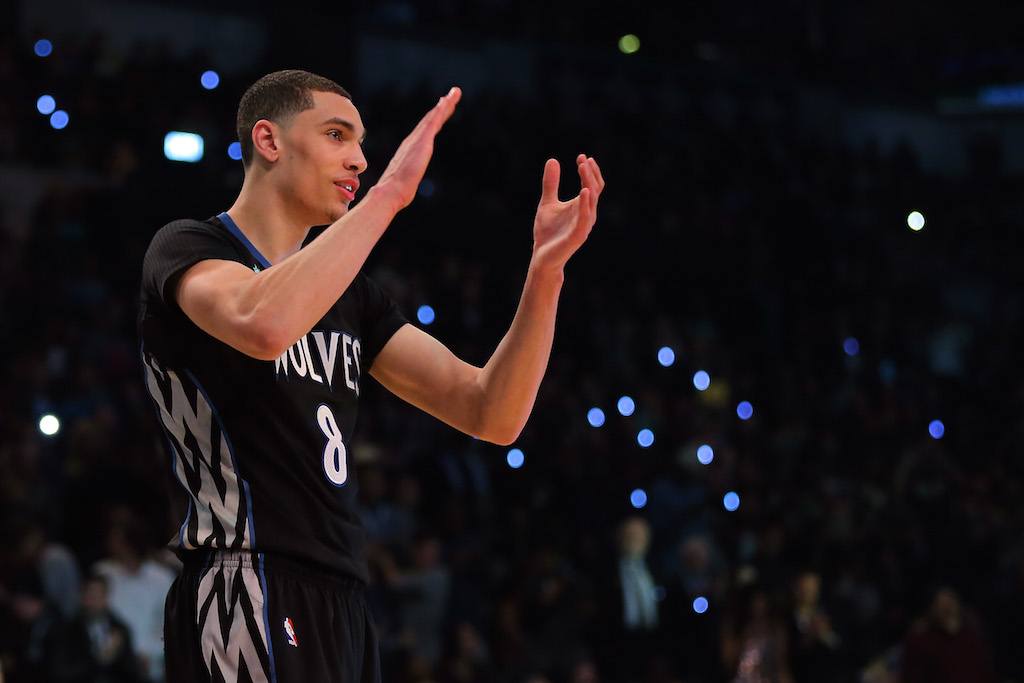 If the Bulls had really wanted an offensive stud that can't play defense, they could've just selected guard Zach LaVine instead of McDermott. The athletic 21-year-old on the Minnesota Timberwolves can jump and dunk like it's nobody's business, but when it comes to playing defense he's a little short as of now. LaVine has a 113 DRtg for his career, and 114 this season, while sitting second-worst in opponent's points off turnovers. At times he can play decent individual defense, but his team defense needs work.
6. Andrew Wiggins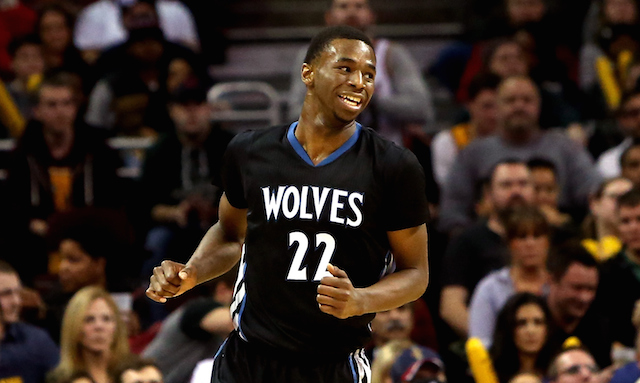 Coming into the NBA as a 19-year-old, Andrew Wiggins was billed as an instant star. Moved from the Cleveland Cavaliers to the Minnesota Timberwolves in the Kevin Love deal, Wiggins has been a starter and a regular contributor since day one. But one thing he still hasn't much improved upon is his defense. In his third season in the league, Wiggins is averaging just 0.8 steals, 0.3 blocks, and has a 114 DRtg that matches his career number. He's continuing to develop as a player at just 21 years old, but it's clear that his game still needs some work.
5. Nick Young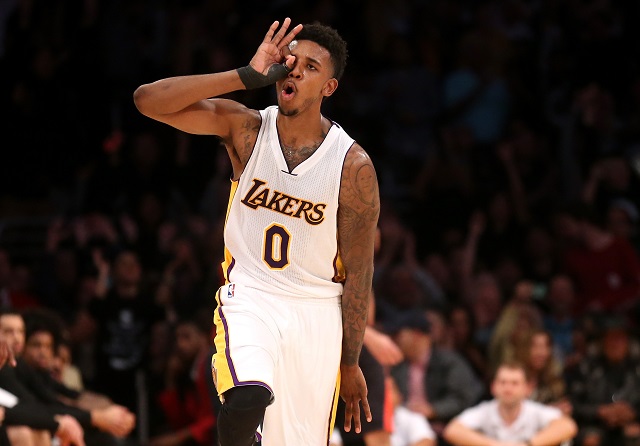 Head coach Luke Walton has praised Nick Young for his defense so far this season, and we won't argue that he's not very talented and capable. But the fact is, the numbers don't back it up. Young is averaging just 0.6 steals per game and 0.4 blocks, to go along with just 1.8 defensive rebounds in 26.4 minutes per game this season. He's put together an awful 116 DRtg to go along with a career mark of 113 in 10 seasons. Sure, he has his moments of brilliance on both ends of the court, but when he's bad, he's very bad.
4. Arron Afflalo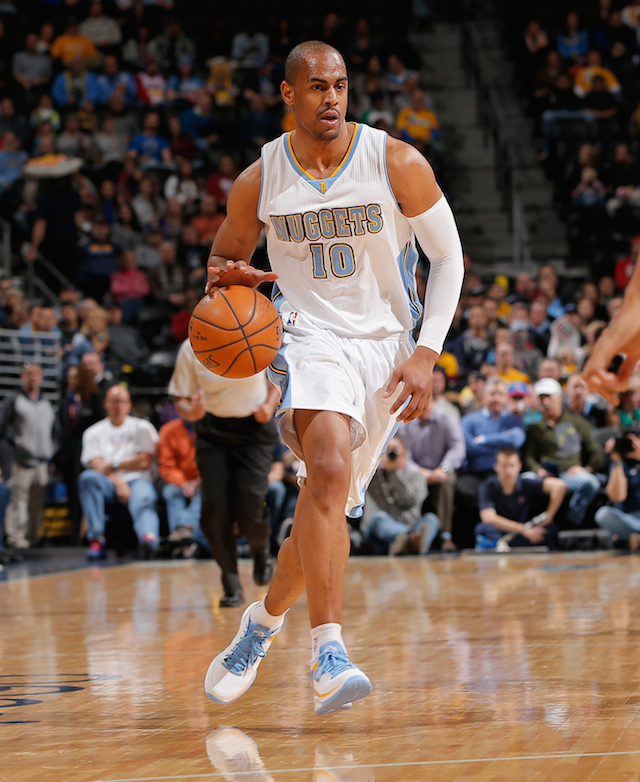 Something of a misconception about Arron Afflalo throughout his career is that he's a "Three & D" type of player — meaning he shoots three-pointers and plays solid defense. In actuality, Afflalo only does the first part well. His DRtg this season is an ugly 115, and in his 10-year career Afflalo has a DRtg of 111. He has good defensive mechanics, but often can be beat by his man, gets stuck on the pick-and-roll, and struggles to recover when the defense breaks down.
3. Shabazz Muhammad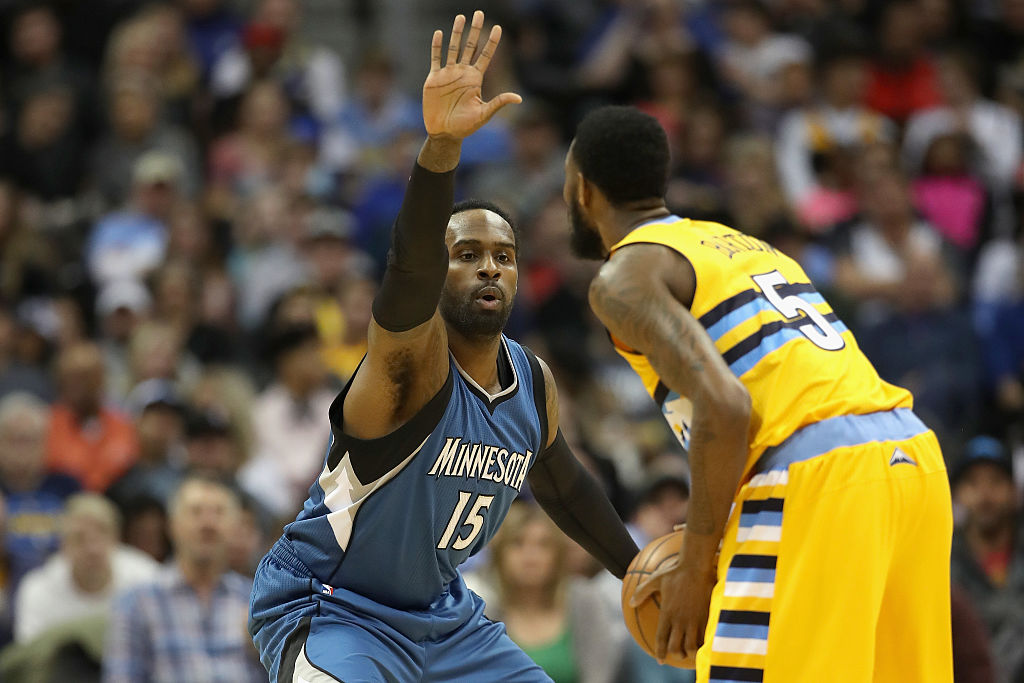 Under defensive-minded head coach Tom Thibadeau, reserve forward Shabazz Muhammad has seen his usage begin to decline from previous seasons. That's likely because Muhammad hasn't improved a ton on the defensive end in his four years in the NBA. He has a DRtg of 114 so far this season and often loses his man in half-court sets. The fact that three Wolves players, including two of their most important players, come in on this list explains a lot about why the team is one of the worst in the NBA. Thibs probably wants to pull what's left of his hair out.
2. James Harden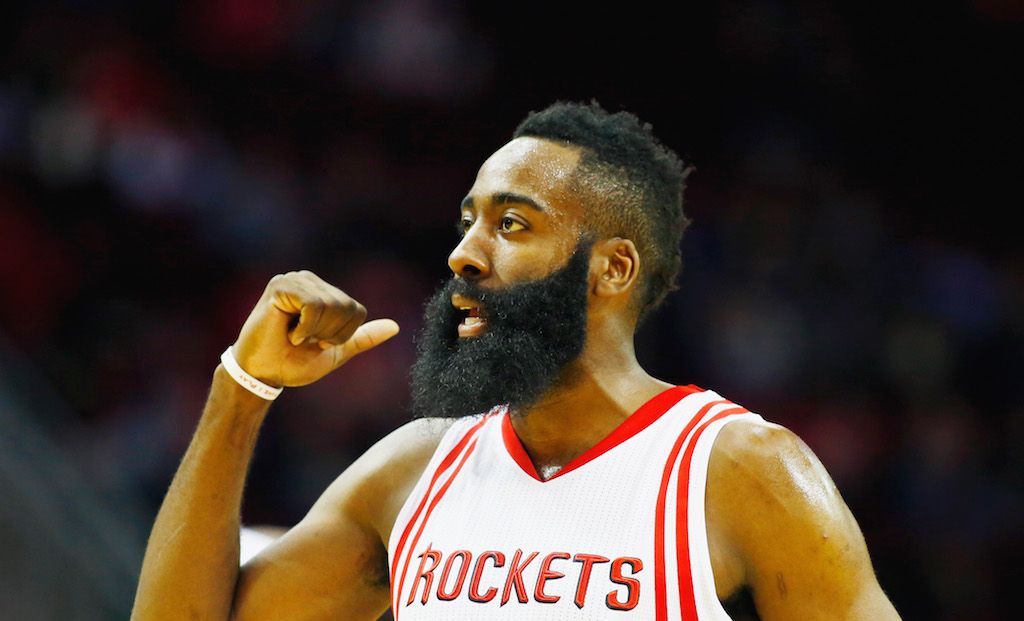 If there were a poster boy in the NBA for no defense, it probably would be James Harden. While his individual numbers are fine, the eye-test says something very different about the Houston Rockets guard. There are plenty of videos on YouTube that are dedicated to showing off how frequently Harden can lose his man on the defensive end — or simply not know where the ball is. The good news? He's putting up insane numbers in the Mike D'Antoni offense and is probably the leader for the MVP award in 2016-17 at mid-season.
1. Bojan Bogdanovic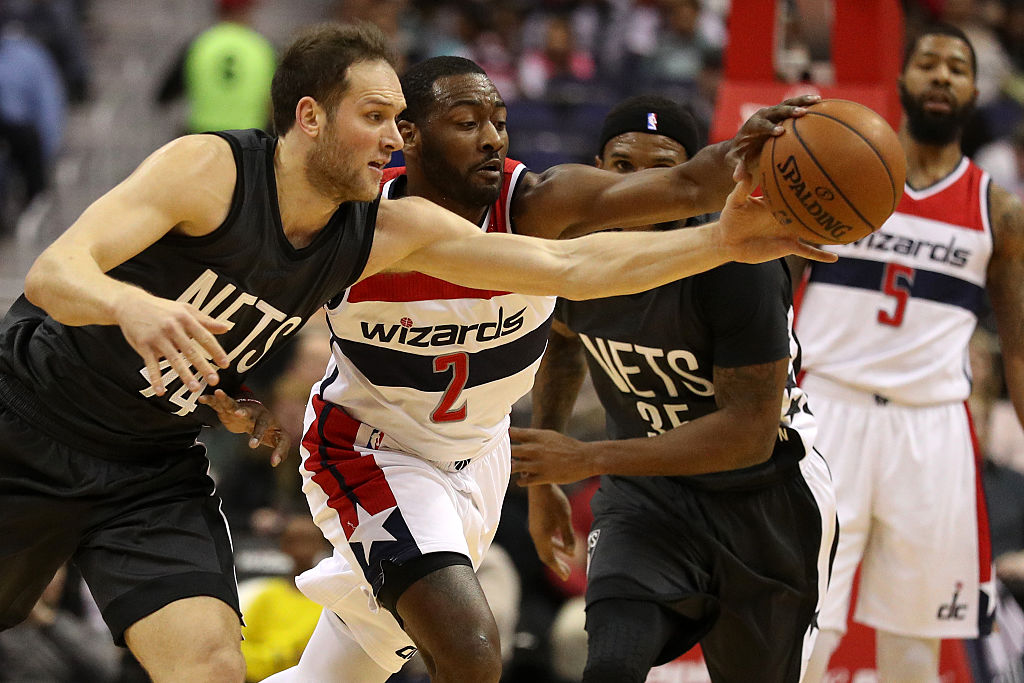 Although many may not have heard of him, Bojan Bogdanovic is a third-year forward for the Brooklyn Nets that is known for launching three-pointers and, despite his 6-foot-8 and 216-pound frame, not rebounding much at all — just 3.2 rebounds per game in 26.8 minutes this season. But in addition to not grabbing boards, Bogdanovic is a comically bad defensive player overall. His DRtg this year is 116, which is comparable with his 114 career mark. The Nets aren't any good so they can afford to allow their 27-year-old forward to develop, but they need better effort on the defensive end than this.
All stats and information courtesy of basketball-reference.com and NBA.com.