The 11 Most Disastrous Injuries of the 2016 NFL Season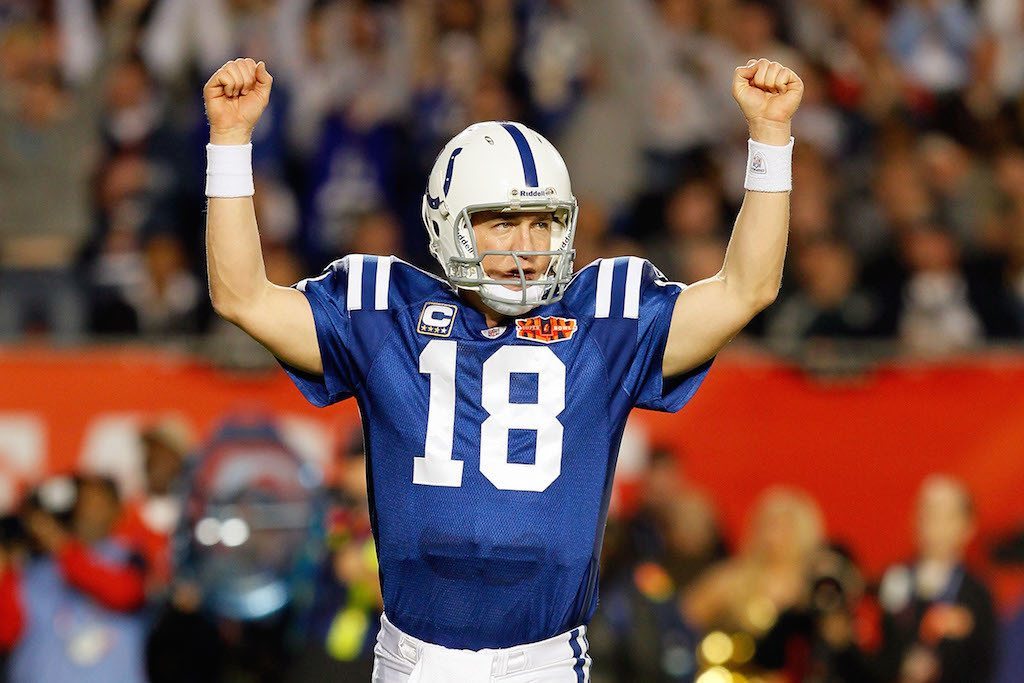 Given the extremely physical nature of the sport, injuries always have been, and always will be, a big part of the game of football. While an injury to a key player can derail a team's season at any level from Pop Warner to college, nothing really compares to the effects of a devastating injury in the National Football League.
With only 53 roster spots and a hard salary cap to work with, a season-ending injury to one or more impact players can be something that completely ruins an entire season for most NFL teams. Over the years, we have seen injuries to guys like New England Patriots quarterback Tom Brady in 2008, then-Indianapolis Colts quarterback Peyton Manning in 2011, former Denver Broncos running back Terrell Davis in 1999, and Dallas Cowboys quarterback Tony Romo in 2015 that have all directly resulted in highly-disappointing seasons for each player's respective team. And sadly, that list could have gone on for pages and pages.
Bottom line: Injuries are something that NFL teams have to count on, but also something they cannot truly plan for (thanks to the league's roster limits). With that being said, here is a look at the 11 most devastating injuries of the 2016 NFL season.
1. Rob Gronkowski, TE, New England Patriots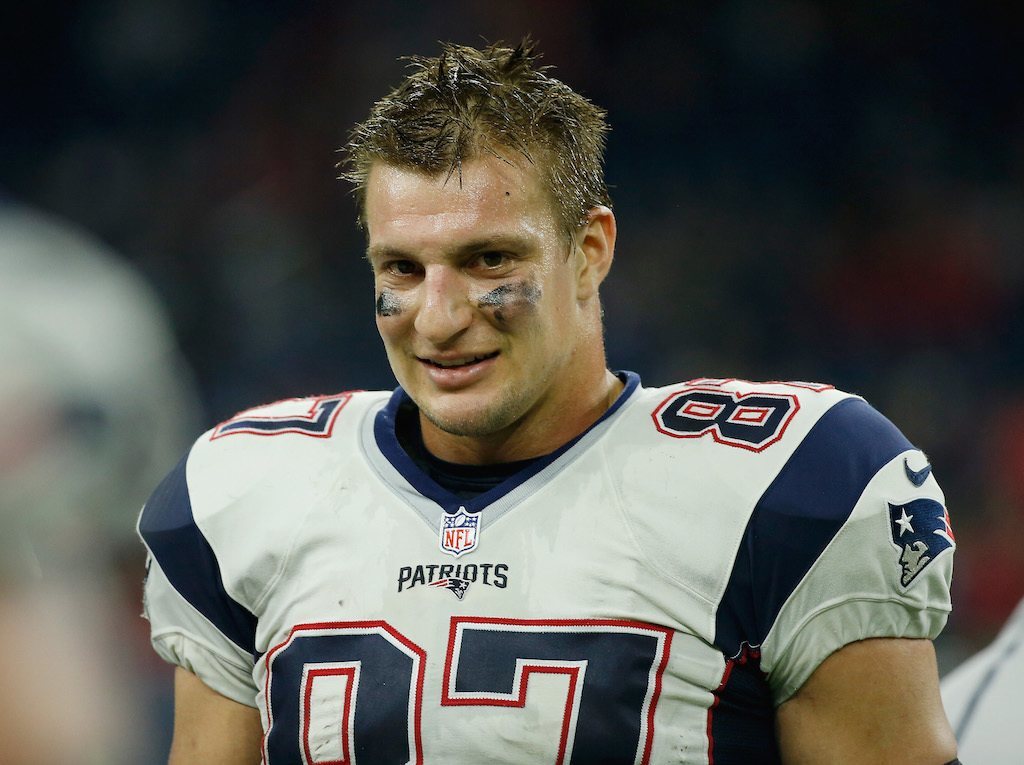 Gronkowski's 2016 season officially came to an end when the Patriots placed the future Hall of Famer on their season-ending Injured Reserve list a day after he underwent surgery to repair a ruptured disk in his back. And when it comes down to it, this injury has the potential to shape the remainder of the 2016 NFL season.
During his seven-year NFL career, Gronk has emerged as the Patriots' least expendable player that is not named Tom Brady. The 6-foot-6, 265-pound tight end is a matchup nightmare for opposing defenses in the passing game, and arguably the best run-blocking tight end in the game. Simply put: There is literally no way that the Patriots can make up for the loss of the four-time All-Pro. If you don't believe us, just consider the fact that Brady has a quarterback rating of 104.8 with Gronk in the lineup, and a quarterback rating that dips to 84.7 without him.
We're not saying the Pats can't win Super Bowl 51 without Gronkowski, because they absolutely can. But we are saying that they are no longer a slam dunk to win the 2016 AFC championship.
2. Earl Thomas, S, Seattle Seahawks
Thomas fractured his tibia during the Seahawks' Week 13 victory over the Carolina Panthers. The injury is a massive blow for Seattle, who may be the only team that can keep the Dallas Cowboys from rolling through the upcoming NFC Playoffs.
The Seahawks should continue to have one of the better defenses in the league, but they will undoubtedly miss Thomas' range and ball-hawking abilities. And despite what he says on Twitter, we fully expect to see the 27-year-old safety back in Seattle's secondary in 2017.
3. A.J. Green, WR, Cincinnati Bengals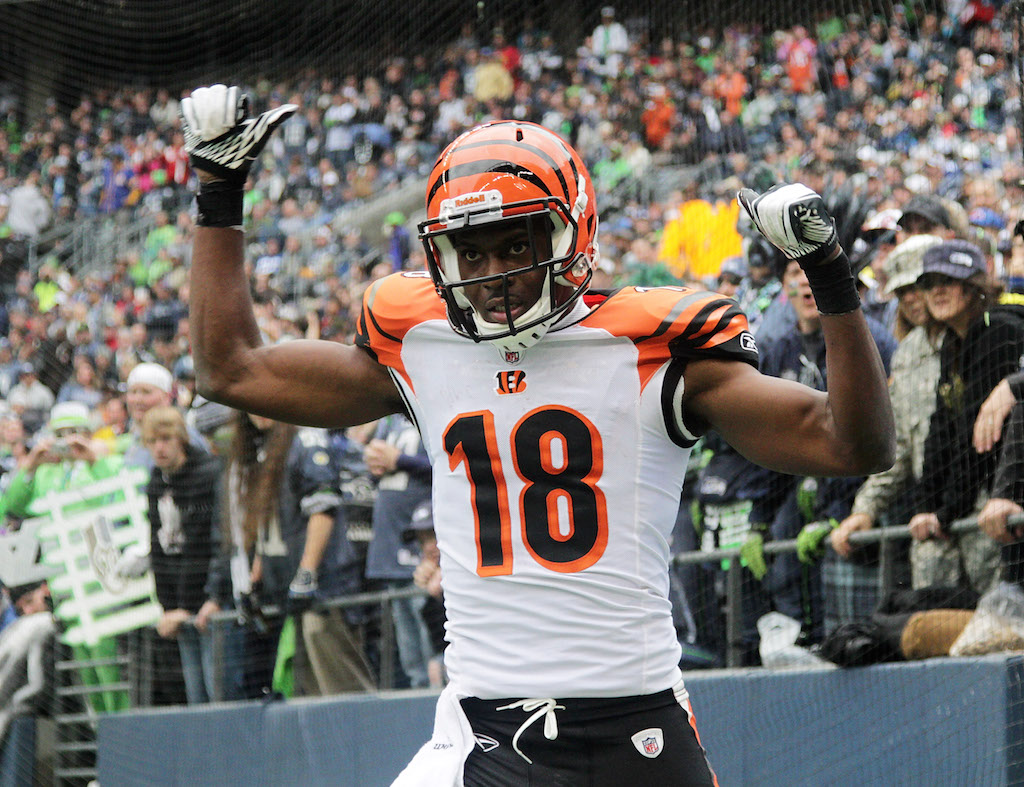 The 2016 season was shaping up to be a career year for Green. That was until the 28-year-old wide receiver suffered a Grade II hamstring tear shortly into the Bengals Week 10 game against the Buffalo Bills.
Very few (if any) other NFL wide receivers can stretch the field the way that the 6-foot-4, 205-pounder can. More importantly, without Green on the field, the Bengals' chances at making a postseason run diminish significantly.
4. Adrian Peterson, RB, Minnesota Vikings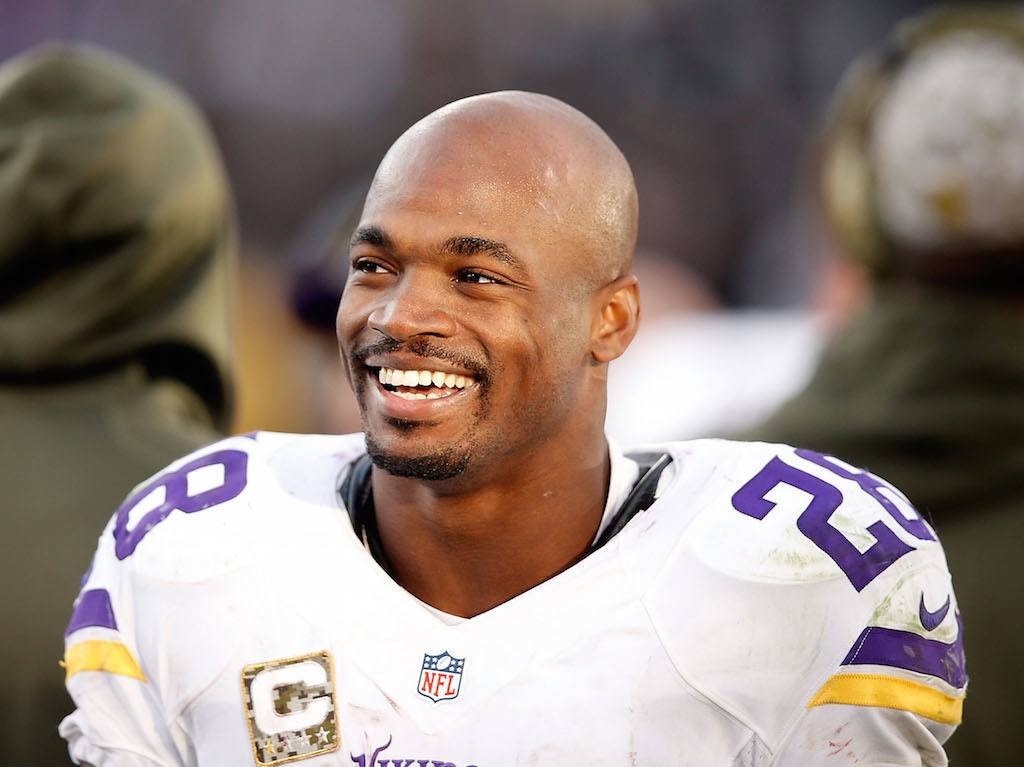 Peterson suffered a torn meniscus back in Week 2, and the Vikings rushing attack has been dreadful ever since. Without the seven-time All-Pro on the field, Minnesota is averaging just 81.9 rushing yards per game. What's even more unfortunate about this injury is that it also likely signifies the end of Peterson's career in the Twin Cities.
5. Teddy Bridgewater, QB, Minnesota Vikings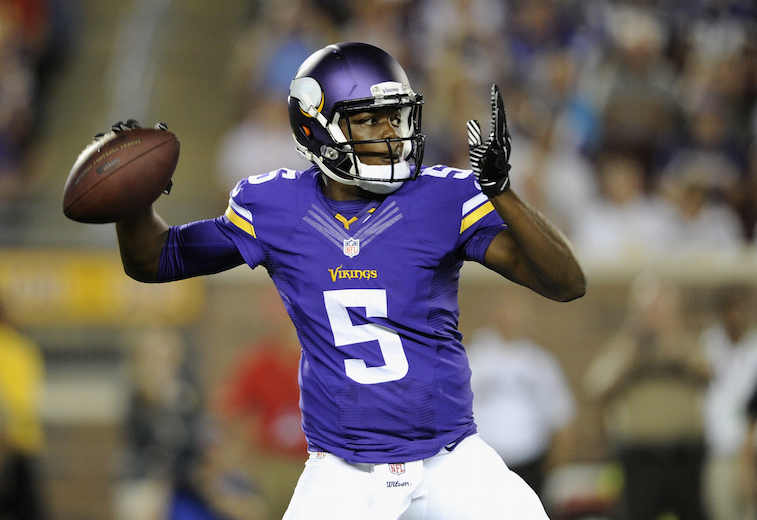 If there were an award for the most gruesome injury of the 2016 season, Bridgewater would take home the trophy. During a practice in late August, the 24-year-old quarterback suffered a dislocated knee and torn ACL during a non-contact drill. The injury was so horrific that multiple doctors around the league have raised concerns as to whether or not Bridgewater will ever be able to play in the NFL again.
6. J.J. Watt, DE, Houston Texans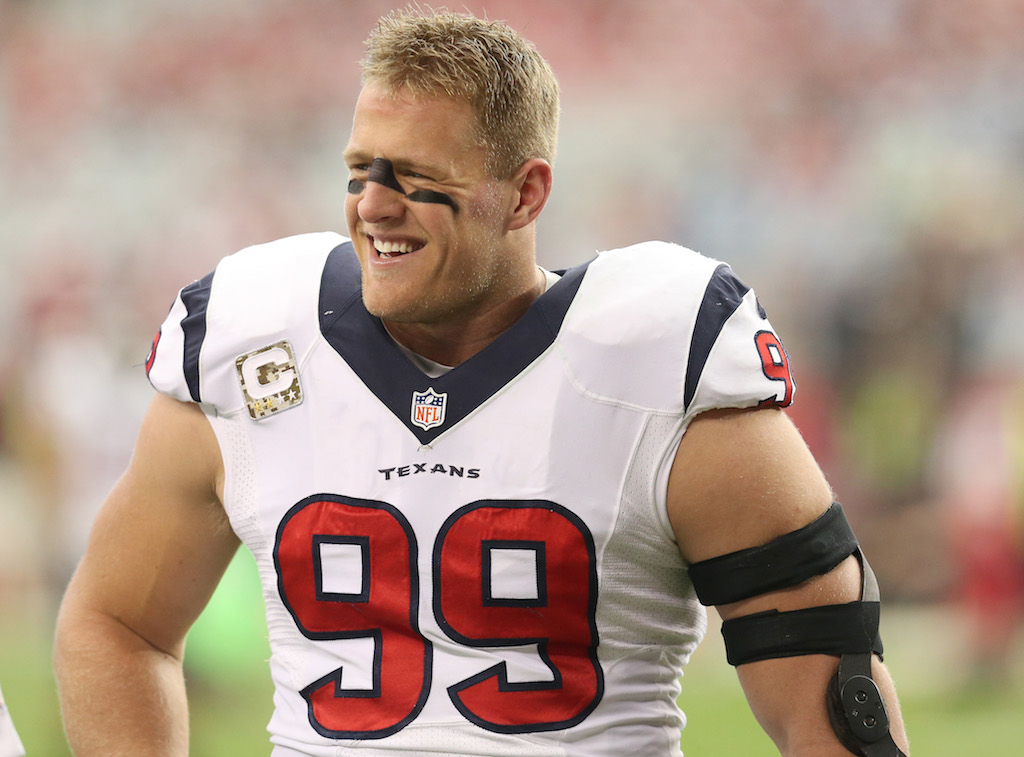 When it comes down to it, Watt probably shouldn't have been on the field when the 2016 season opened. The three-time NFL Defensive Player of the Year had surgery in late July to repair a herniated disk in his back and rushed back without giving himself adequate time to recover.
In the three games he was able to play this year, it was clear that Watt just wasn't himself. He ultimately re-aggravated his back injury in Week 3 and was placed on season-ending Injured Reserve after recording only 1.5 sacks and eight total tackles in 2016. That said, we fully expect Watt to return to his old form in time for the 2017 NFL season.
7. C.J. Anderson, RB, Denver Broncos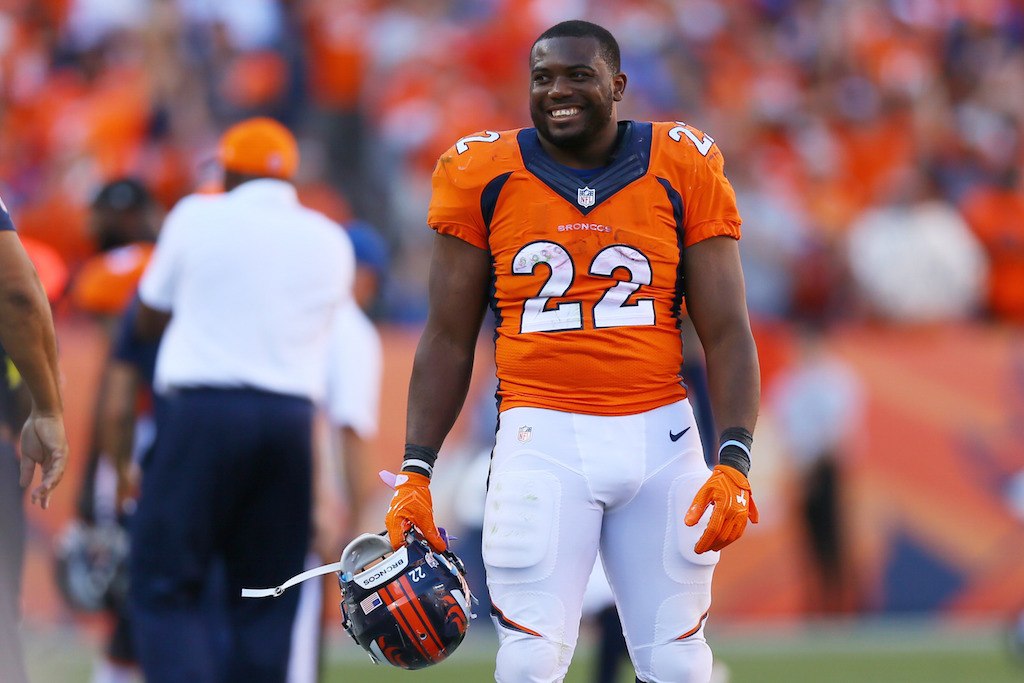 Anderson suffered a meniscus injury that required surgery during the Broncos Week 7 victory over the Houston Texans. The 25-year-old running back was placed on Denver's Injured Reserve list, but will be eligible to return to action in time for the playoffs (if the Broncos make it). This injury was particularly devastating for the Broncos, given their lack of depth at the position and the financial commitment they made to Anderson last offseason.
8. Eddie Lacy, RB, Green Bay Packers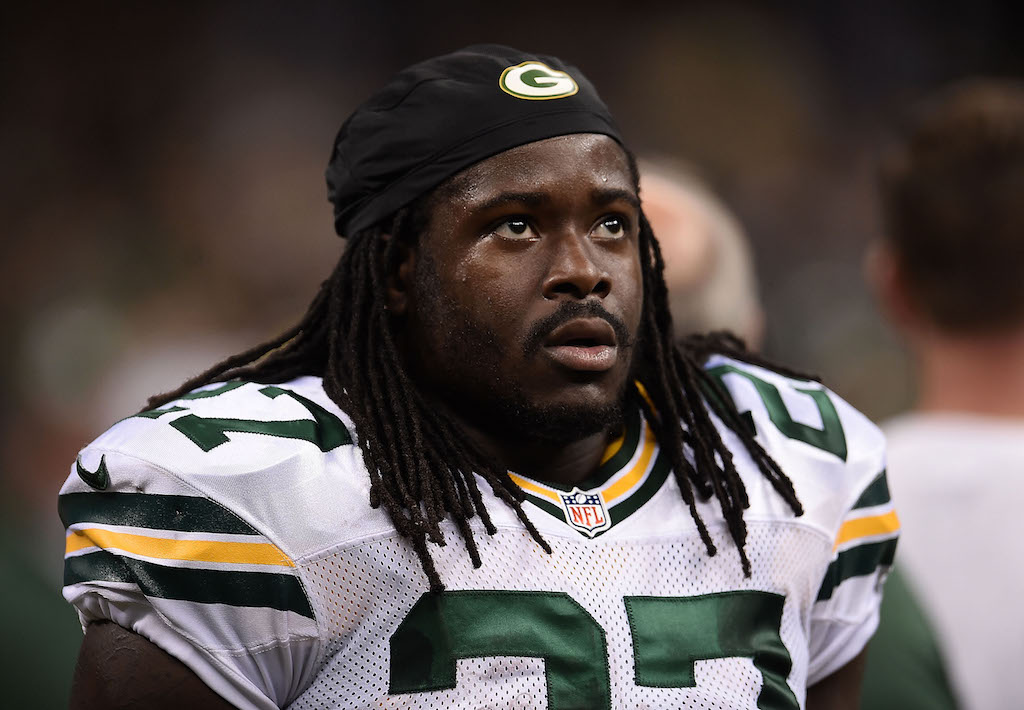 Lacy entered the 2016 season with something to prove after having a mildly dreadful year in 2015. And based on his performance during Green Bay's first five games of the year (he averaged 72 yards per game), it appeared as though the former Alabama running back was well on his way to posting his third 1,000-yard rushing season in four years. And then he suffered a severe ankle injury in Week 6 that required season-ending surgery.
The Packers have since been scrambling to find a running back that can produce on a consistent basis, and as a direct result, their offense has been surprisingly mediocre. Moreover, this injury likely signified the end of Lacy's career in Green Bay.
9. Cameron Heyward, DE, Pittsburgh Steelers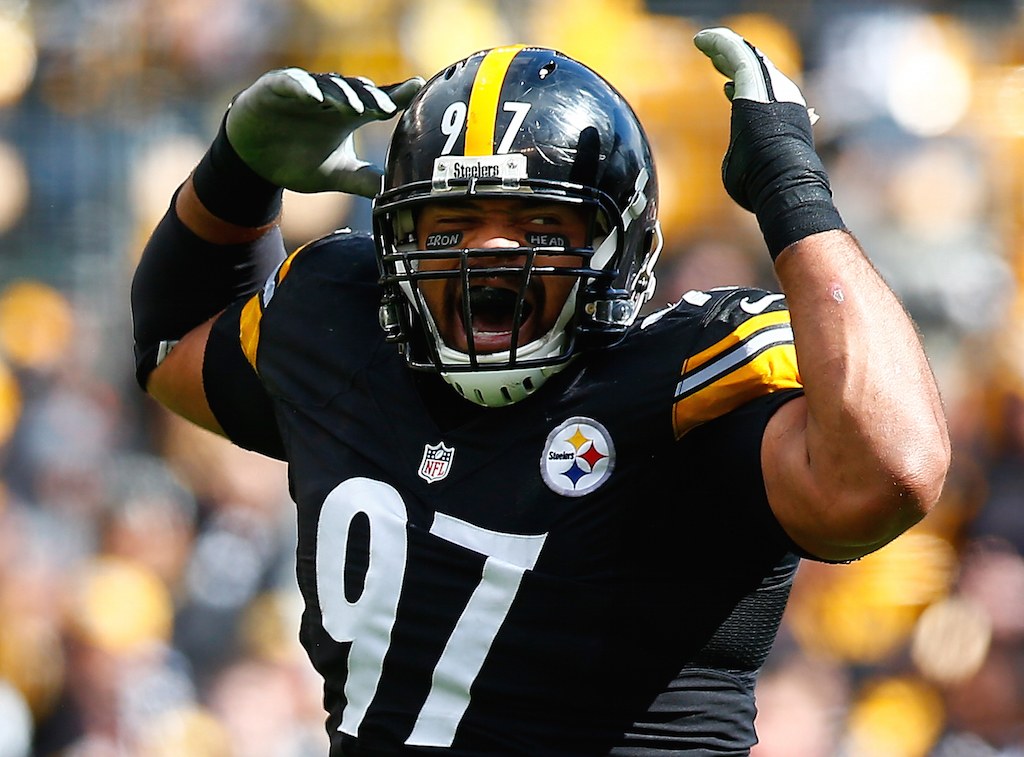 The performance of Pittsburgh's young and inexperienced defense down the stretch will likely dictate whether or not the Steelers have a legitimate chance at winning Super Bowl 51 this coming February. Knowing this, losing Heyward, who is one of their few proven veteran defenders, is a huge blow.
The former Ohio State defensive end suffered a pectoral injury against the Dallas Cowboys in Week 10, and has since been placed on the team's season-ending Injured Reserve list.
10. Keenan Allen, WR, San Diego Chargers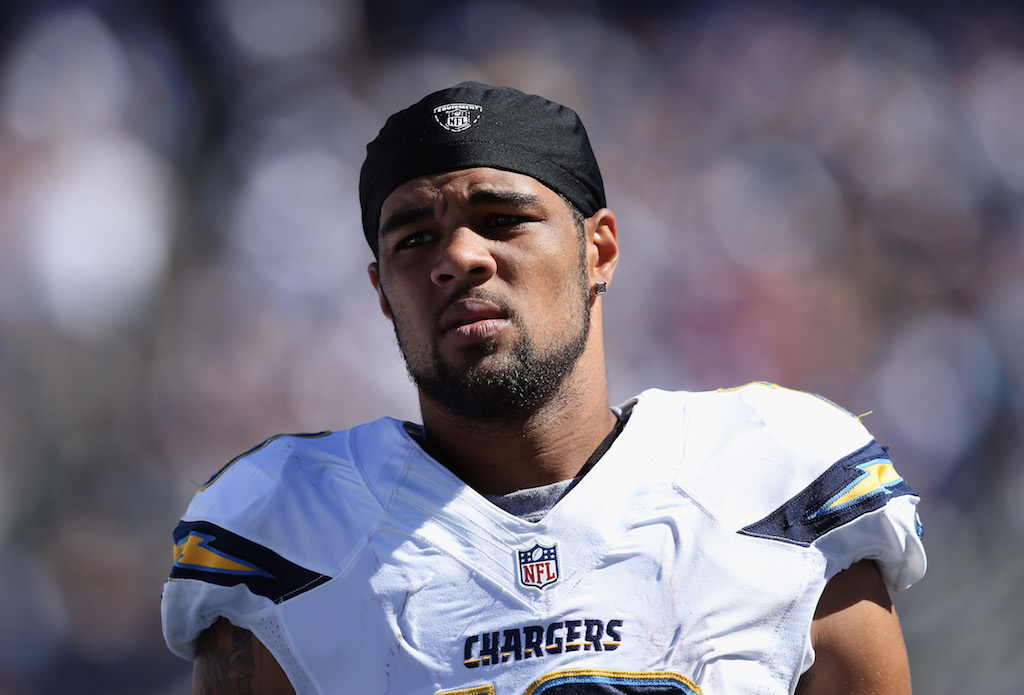 When it comes to injuries, Allen is one of the unluckiest players in the National Football League. Dating back to his final college season at Cal, the talented 24-year-old wide receiver has suffered four season-ending injuries in the last five years. This year, Allen suffered a torn ACL in Week 1, which left the Chargers with a major hole in their passing attack.
When he is on the field, Allen consistently plays at an All-Pro level and is undoubtedly one of the game's best wide receivers. Unfortunately, the 6-foot-2, 206-pounder has played in only 38 games in his four-year NFL career.
11. Jason Verrett, CB, San Diego Chargers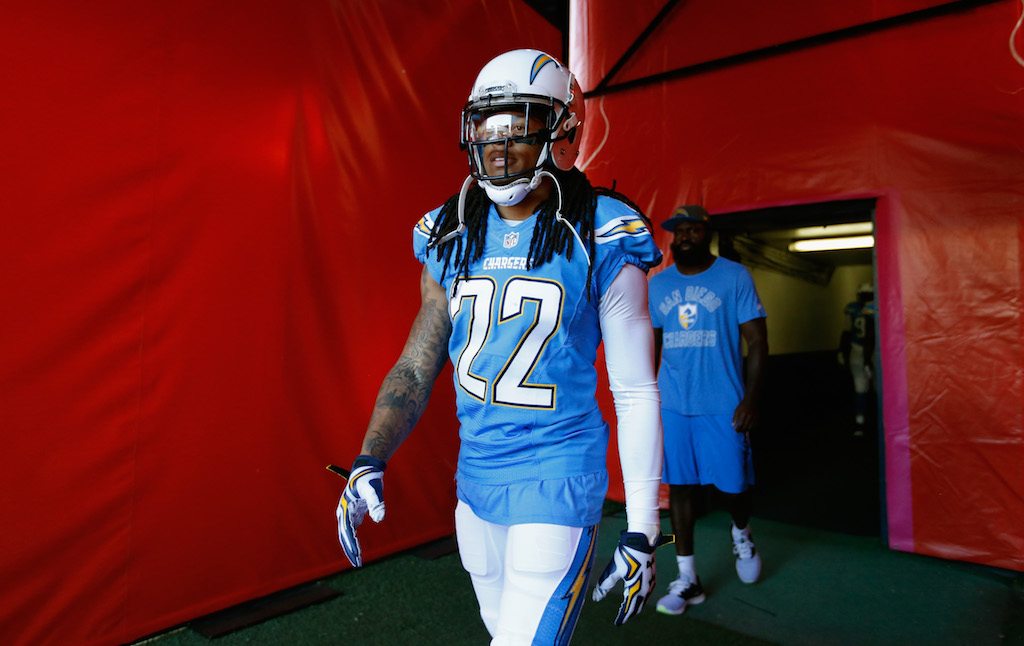 Verrett was well on his way to establishing himself as one of the premier cornerbacks in the NFL before suffering a partially torn ACL against the New Orleans Saints in Week 4. The loss of the 2015 Pro Bowler, who is arguably the team's best defender, was a huge blow to an already thin San Diego defense. On the bright side, the former TCU Horned Frog should be fully recovered by the 2017 season.
Statistics courtesy of Pro-Football-Reference and ESPN.