5 Worst NFL Quarterbacks to Win a Super Bowl
In 2016, Peyton Manning won his second Super Bowl trophy on his way to retirement. As one of the greatest to ever play the position of quarterback, he was brought in specifically to lead the Denver Broncos to success by performing well and managing the game.
However, sometimes teams without great quarterbacks find a way to win — whether it's due to a strong defense or just being the most well-rounded team. There has really been no tried-and-true formula for winning consistently over the last few decades. Here are the five worst NFL quarterbacks to lead their team to a Super Bowl victory.
1. Jim McMahon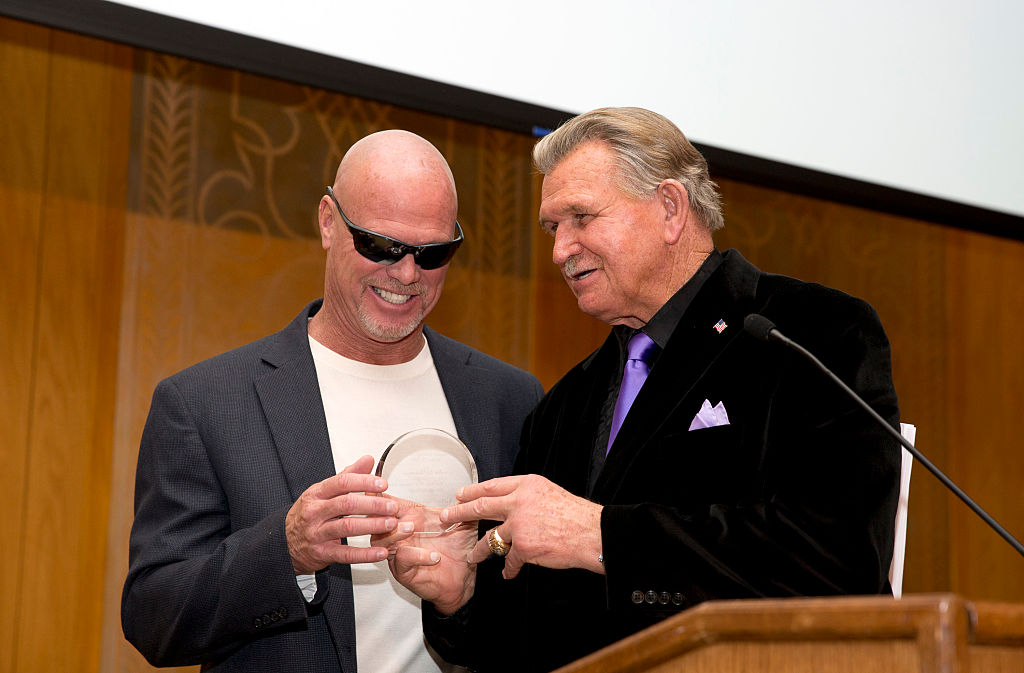 Jim McMahon was the fifth overall pick in the 1982 NFL Draft by the Chicago Bears, and he pretty much immediately took over as the starting quarterback as a rookie. McMahon got into a career-high 14 games in 1983, and passed for a career best 2,392 yards in 1985. Battling through injuries, the goofy-but-tough quarterback led the Bears to an 11-0 record in his 11 starts that season — and went 15-1 for the entire year.
That year, McMahon threw 15 touchdowns — the most he ever threw in a season — to go along with 11 interceptions. He had a passer rating of just 82.6 that year, but that number jumped to 106.6 in three games in the postseason. McMahon threw just three touchdowns but zero interceptions, and the Bears defense and running game demolished the New York Giants, Los Angeles Rams, and New England Patriots by a combined score of 91-10. McMahon actually collected yet another Super Bowl ring in 1996 as the backup to Brett Favre on the Green Bay Packers.
2. Jeff Hostetler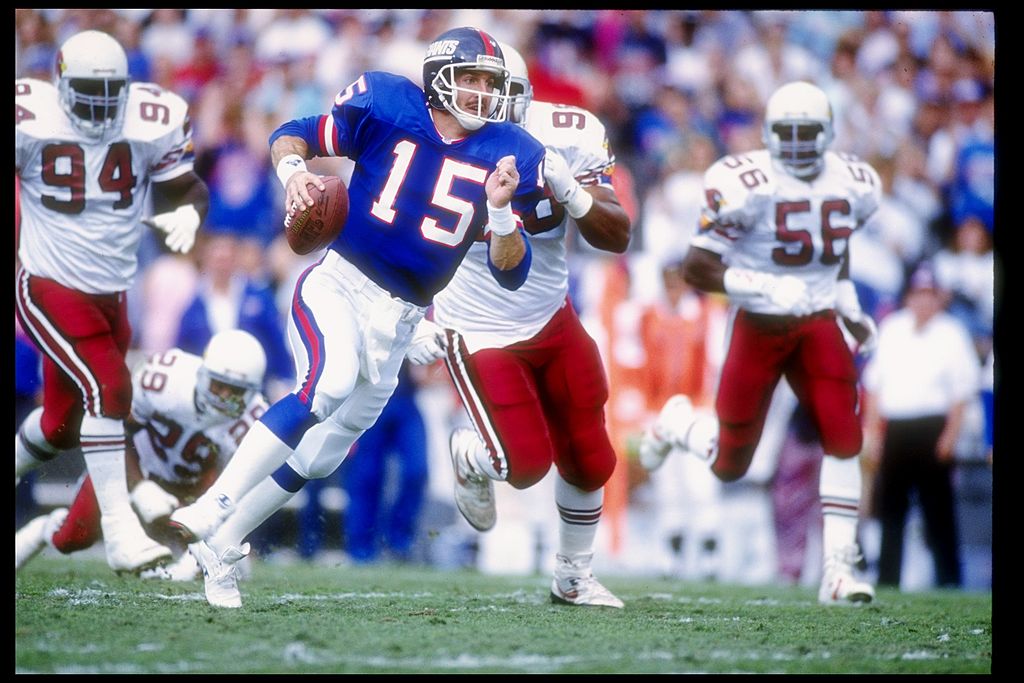 In 1990, 35-year-old Phil Simms was the quarterback for the New York Giants, and he led the team to a 10-0 record with a 108 passer rating. However, in his next four games, the Giants were just 1-3 and his performance dropped in a big way — with a rating of 60.8. Simms season was cut short after suffering a broken foot in that game, and the Giants handed over the offense to backup quarterback Jeff Hostetler.
Hostetler managed the offense well enough in the final two games, going 2-0 with an 83.2 rating, three touchdowns, one interception, and 614 passing yards on the season. He led the Giants past the Chicago Bears and San Francisco 49ers in the NFC, and then against the Buffalo Bills in the Super Bowl. Hostetler actually had a pretty decent game against Buffalo, throwing 20-32 for 222 yards and a touchdown. They took the Bills down by a score of 20-19 after Scott Norwood missed a 47-yard field goal with four seconds remaining.
3. Brad Johnson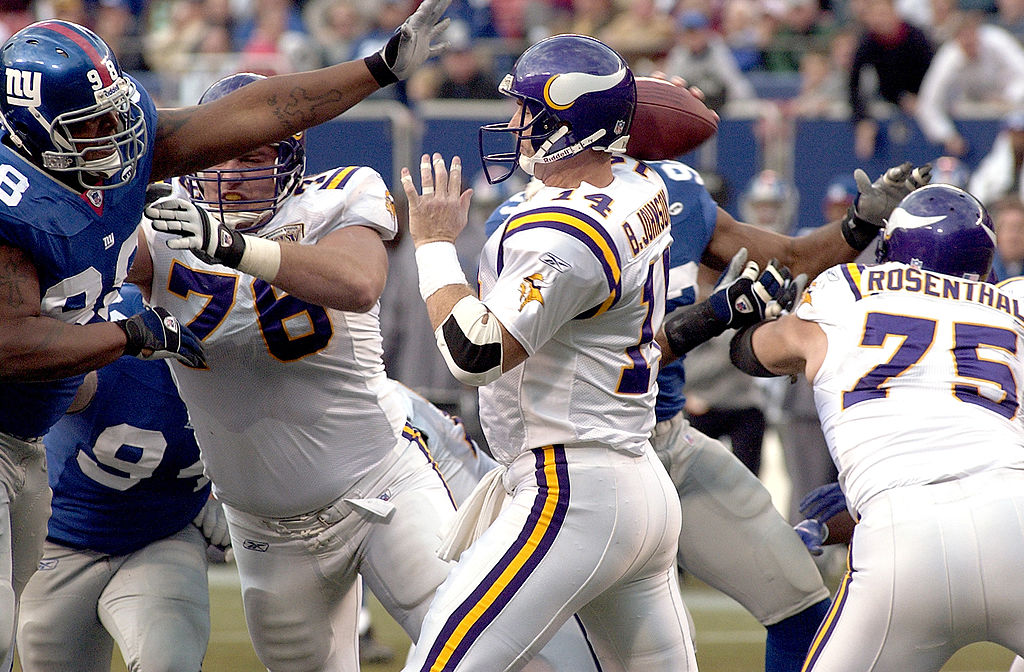 Brad Johnson spent the majority of his career in starting roles, playing with the Minnesota Vikings, Washington Redskins, Tampa Bay Buccaneers, and Dallas Cowboys. He totaled 166 touchdowns, 122 interceptions, with a career completion percentage of 61.7% and a passer rating of 82.5. Overall, Johnson's career numbers — and even in some individual seasons — weren't all that bad. But he was much more of a game manager than a player who led an offense, averaging just 1,936 passing yards per season in the NFL with a career-high 26 touchdowns.
In 2002, Johnson was the QB for the Buccaneers in 13 games, helping the team to a 10-3 record while on the field; the team went 12-4 overall. He threw 22 touchdowns to just six interceptions, and was instrumental in taking out the New Orleans Saints and Philadelphia Eagles in the NFC. Against the Oakland Raiders in the Super Bowl, Johnson went just 18-34 passing with 215 yards, two touchdowns, and an interception, but the defense stepped up — as did running back Michael Pittman — and the Bucs pulled off a victory that places Johnson on our list.
4. Joe Namath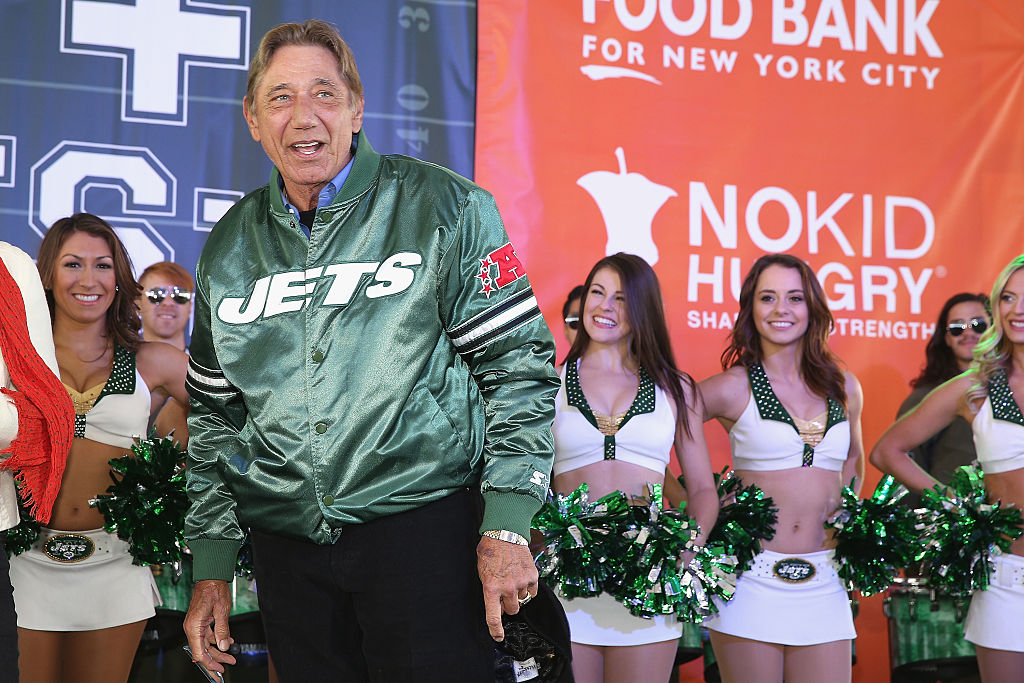 Joe Namath is one of the most recognizable names of all NFL quarterbacks in history, but many don't realize just how mediocre he was. In his career, Namath led the league in interceptions four separate times, and he threw 220 in his career — compared to just 173 career touchdowns. Namath's completion percentage was just 50.1% and he posted a 65.5 passer rating.
However, in 1968, Namath helped lead the New York Jets to the postseason with an 11-3 record that year. He completed 49.2% of his passes, tossed 26 touchdown passes, and led the league in both passing yards (4007) and interceptions (28). In two playoff games, Namath tossed three touchdowns and just one interception, leading the Jets to victories over the Oakland Raiders and then the Baltimore Colts in the Super Bowl.
5. Trent Dilfer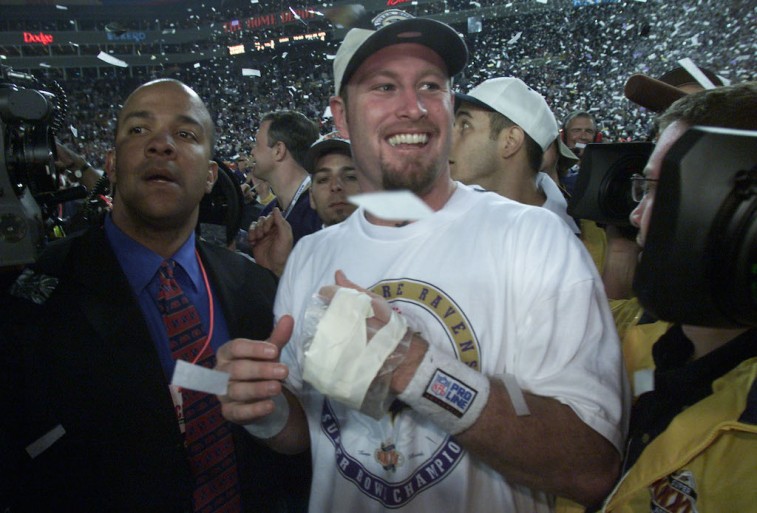 Probably the most notorious quarterback for simply being the caretaker of the offense on one of the best defensive teams of all time, Trent Dilfer was the fortunate recipient of a 2000 Baltimore Ravens Super Bowl ring. He started his career with Tampa Bay in 1994, posting a 69.4 passer rating with 70 touchdowns and 80 interceptions in six seasons with the Bucs. He moved on to Baltimore, where he eventually pried the starting job away from Tony Banks.
Dilfer went 7-1 as a starter with the Ravens in the regular season, helping the team to a 12-4 record. He totaled 590 passing yards in four playoff games — or about 147 yards per game — with three touchdowns and one interception. In the Super Bowl, Dilfer completed 12 of 25 passes for 153 yards and a TD, and the Ravens blew out the Giants 34-7. After 2000, Dilfer moved on to Seattle, where he played behind Matt Hasselbeck with the Seahawks.
Follow Ryan on Twitter @RyanDavisBP
Statistics courtesy of ESPN and Pro-Football-Reference.