The 8 Worst Starting Quarterbacks in the NFL Today
We have said this a time or two before, but quarterback is the most important position in American professional sports. And in the National Football League, quarterback play is often the difference between winning and losing, and can also be the deciding factor as to whether or not a team is postseason worthy. Knowing this, it should come as no surprise that teams are regularly willing to mortgage their draft and salary cap future in hopes of landing an elite, franchise-changing quarterback.
It is rare, but every so often, there will be an NFL team that finds immense success and wins a Super Bowl without a dominant quarterback. Most recently, the Denver Broncos did it in 2015, and before them the Tampa Bay Buccaneers accomplished the feat in 2002, and the Baltimore Ravens pulled it off in 2000. Only time will tell if there will ever be another team that joins that list.
As we head into training camp, there are still several quarterback situations around the league that are less than ideal. Here is our ranking (in descending order) of the seven worst quarterbacks in the league right now.
8. Marcus Mariota, Tennessee Titans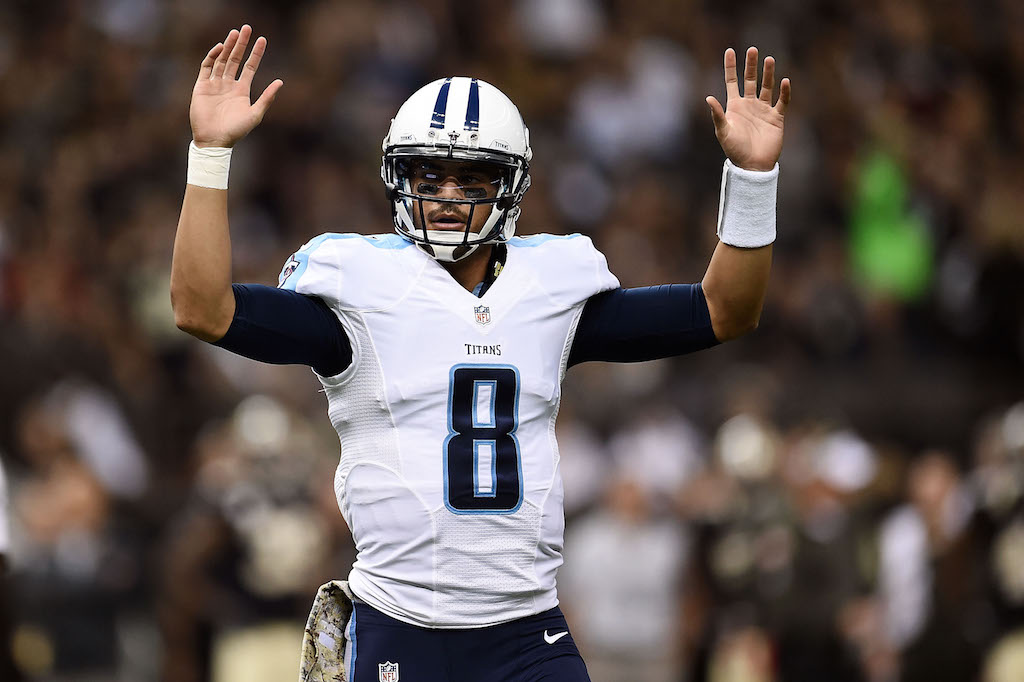 Don't let Mariota's inclusion on this list fool you: we still firmly believe that the former Oregon quarterback has a bright future ahead of him in the National Football League. The Titans were easily one of the worst teams in the league last year – especially on offense, which made Mariota's job substantially more difficult. Their offensive line was atrocious, their rushing attack was average at best, and they had a below average group of wide receivers.
As the Titans continue to add pieces to Mariota's supporting cast, we are confident that the 2014 Heisman Trophy winner will continue to improve as an NFL signal caller. And as that happens, he will eventually become a bona fide franchise quarterback.
7. Jay Cutler, Chicago Bears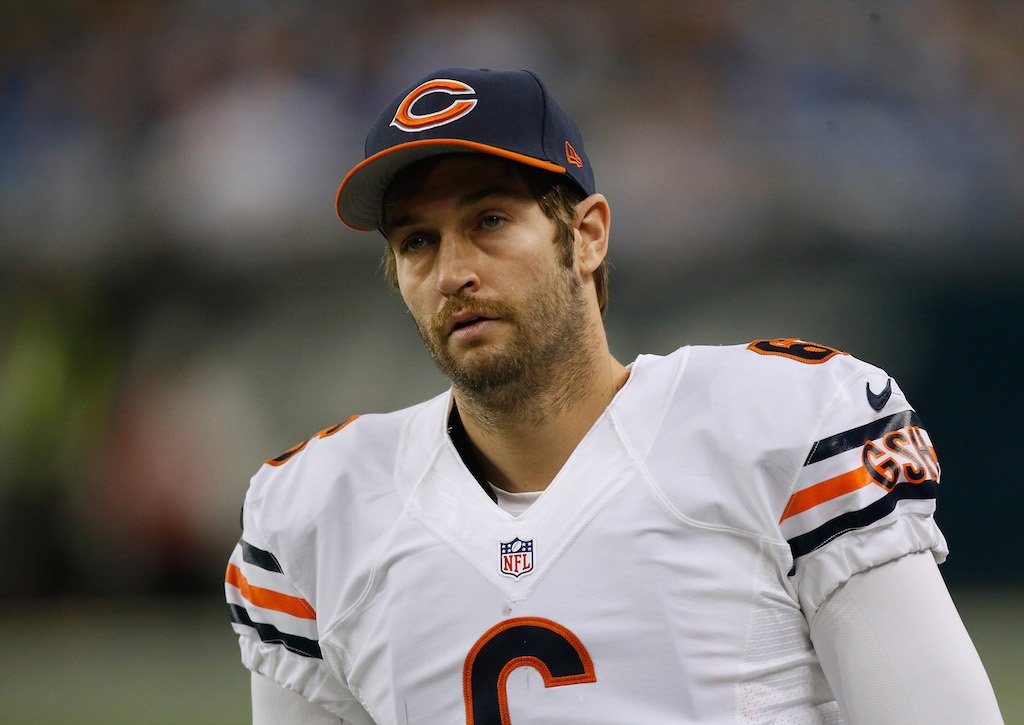 When it comes to having raw physical ability, Cutler is a top-five quarterback in the NFL. When it comes to being a complete quarterback, though, the 33-year-old Indiana native hasn't been able to put it all together. And based on what we've seen over the course of his 10-year NFL career, he probably never will.
While there is a good chance that he will eventually join the 300 touchdown pass club, Cutler has still made just one postseason appearance during his professional career, and simply isn't the type of player you can build a franchise around.
6. Sam Bradford, Minnesota Vikings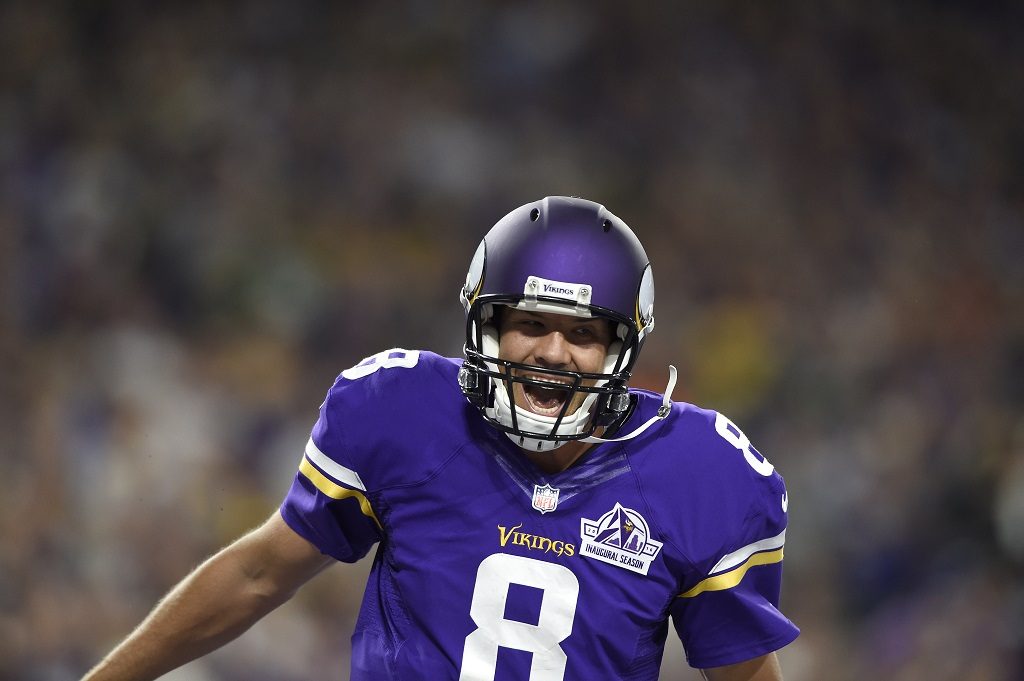 The way the Eagles handled their quarterback situation this offseason was perplexing. They started off by signing Bradford, who, on top of having a less than stellar injury history, struggled in his only season in Philadelphia, to a two-year, $35 million contract extension that included $22 million in guaranteed money. They followed that up by signing Chase Daniel to a three-year, $21 million contract with $12 million in guaranteed money during free agency. Then they completely shook things up (and gave away five drafts picks) by trading up in the 2016 NFL Draft for former North Dakota State quarterback Carson Wentz and eventually sent Bradford to Minnesota. Regardless of location, Bradford offers very little upside (if he can even stay healthy), and is nothing more than a placeholder for the position until Teddy Bridgewater is ready to go.
5. Brock Osweiler, Houston Texans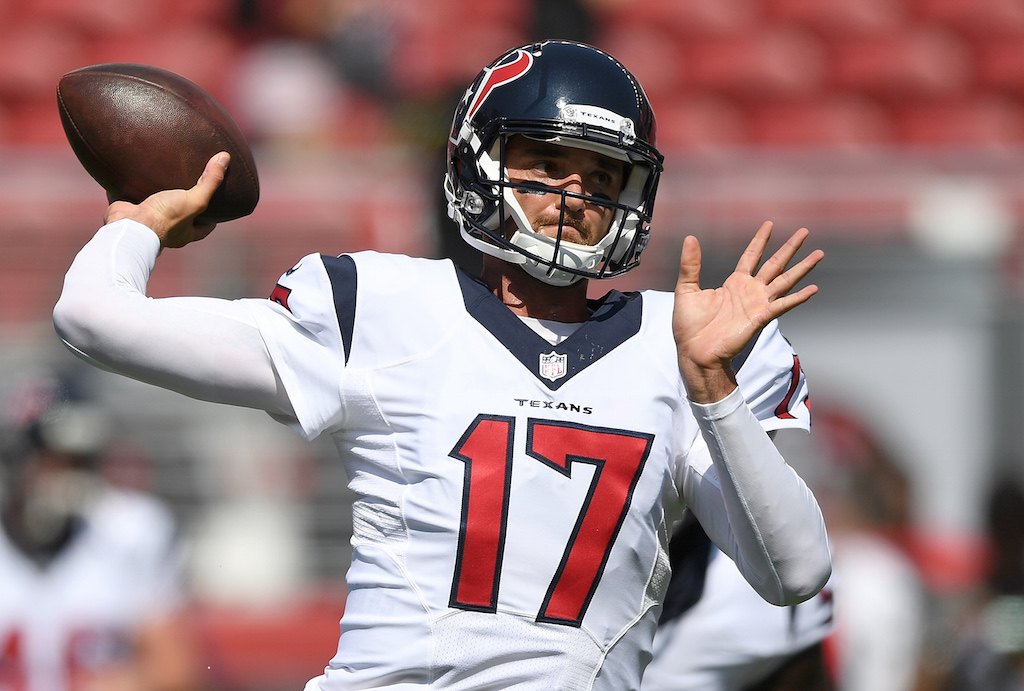 The Texans shelled out big money for Osweiler this offseason in a move that clearly signified how desperate they were to improve at the quarterback position. And unfortunately for the NFL's newest franchise, they paid $72 million for a signal caller that has shown nothing that would lead us to believe he is a Pro Bowl caliber player.
In four years, Osweiler made seven starts for the Denver Broncos while Peyton Manning nursed a couple of injuries. In that time, the former Arizona State standout posted a 5-2 record and had a couple of nice moments. However, without Denver's historically great defense to fall back on, Osweiler's flaws would have been completely exposed. Don't be shocked if the Texans are kicking themselves for making this move when the 2016 season comes to an end.
4. Robert Griffin III, Cleveland Browns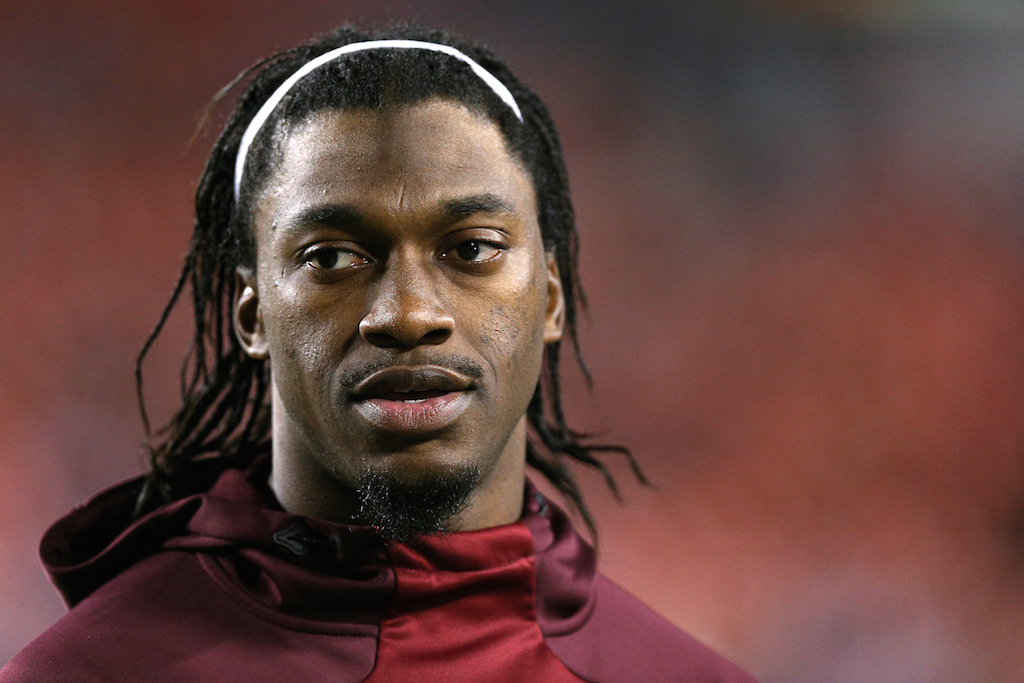 The Browns are giving Griffin a chance to resurrect his once-promising career after the 2011 Heisman Trophy winner was released by the Washington Redskins early in the offseason. He has proven that he can be an effective NFL quarterback, but aside from his rookie season, it quickly became clear that Griffin was not totally comfortable with the speed of the game in the NFL or playing in a pro-style offense. And on top of that, he had major issues staying healthy.
Griffin will have the added benefit of getting to work with a quarterback guru in new Browns head coach Hugh Jackson. However, we remain confident that Griffin peaked during his rookie season with the Redskins. Don't be surprised if the Browns are in the market for a new starting quarterback within the next two years.
3. Trevor Siemian, Denver Broncos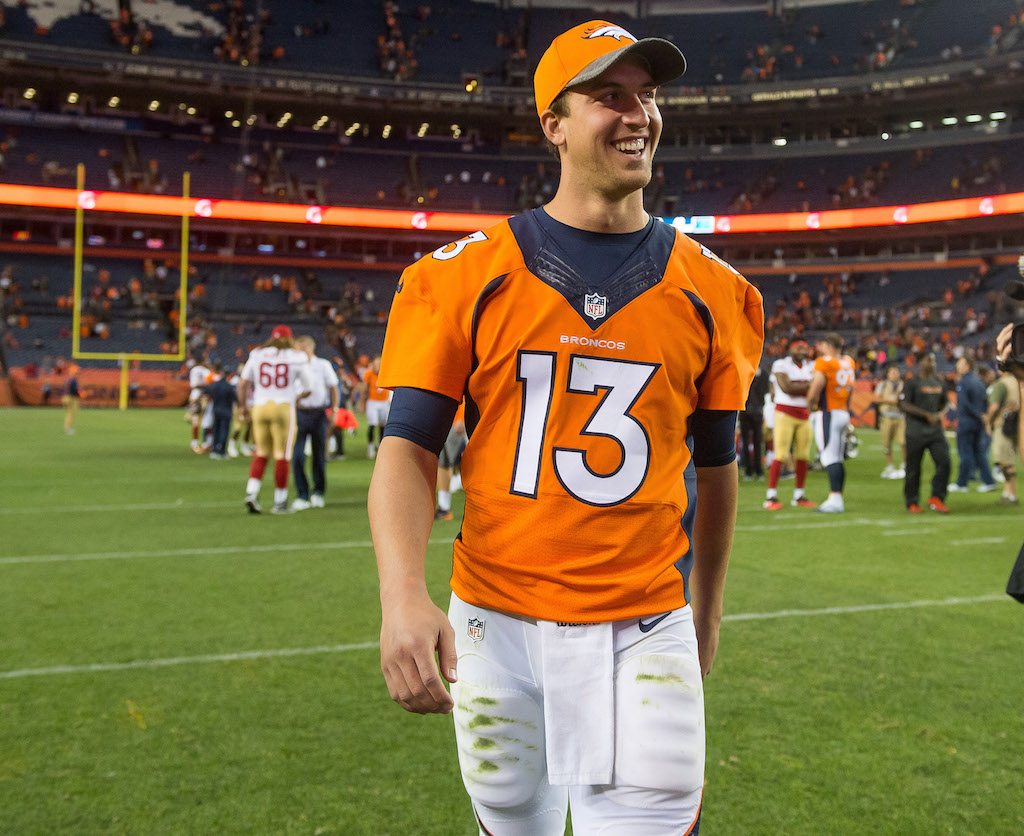 It appears as though the Broncos have decided to ride out the 2016 season with Siemian as their starting quarterback. And to be frank, nobody really knows what to expect from the former Northwestern standout. He has flashed an excellent physical skillset and the ability to make all the necessary throws, but until he faces a season's worth of live action, it's hard to know exactly what the Broncos have in Siemian.
2. Case Keenum, Los Angeles Rams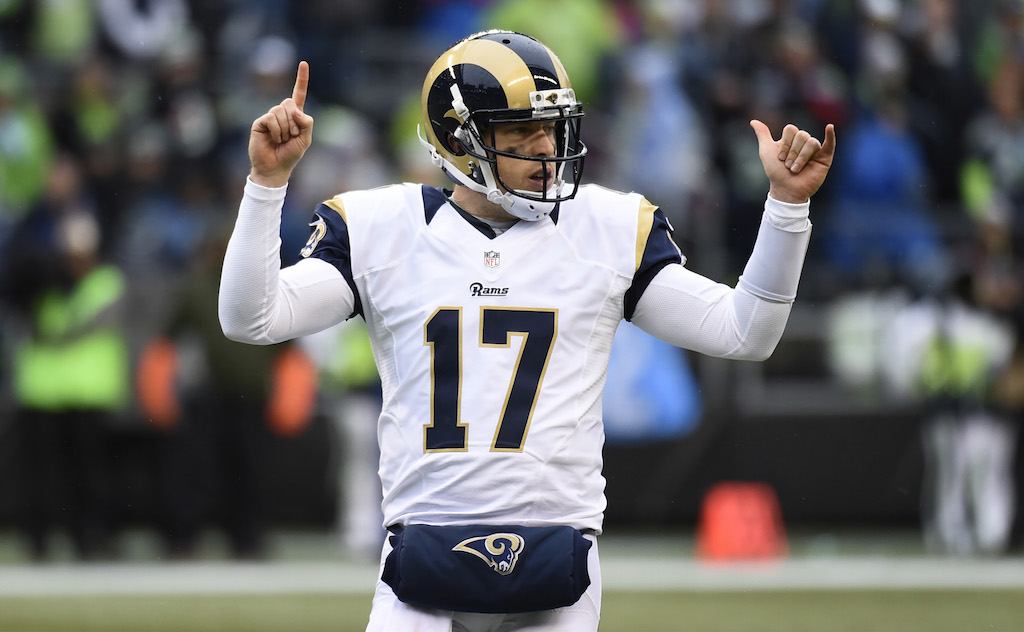 Simply put, there is a reason why the Rams chose to mortgage their future by trading away two first-round picks, two second-round picks, and two third-round picks to move up to the No. 1 slot in the 2016 NFL Draft to select former Cal quarterback Jared Goff.
As of now, Keenum is slated to open the season as the team's starter ahead of Goff, who, based on his performance in preseason action thus far, is going to need a lot more time to develop. But in reality, it's only a matter of time before the Rams will want to hand over the reigns to Goff and start building towards the future, even if Keenum is playing above-average football in 2016.
1. Blaine Gabbert, San Francisco 49ers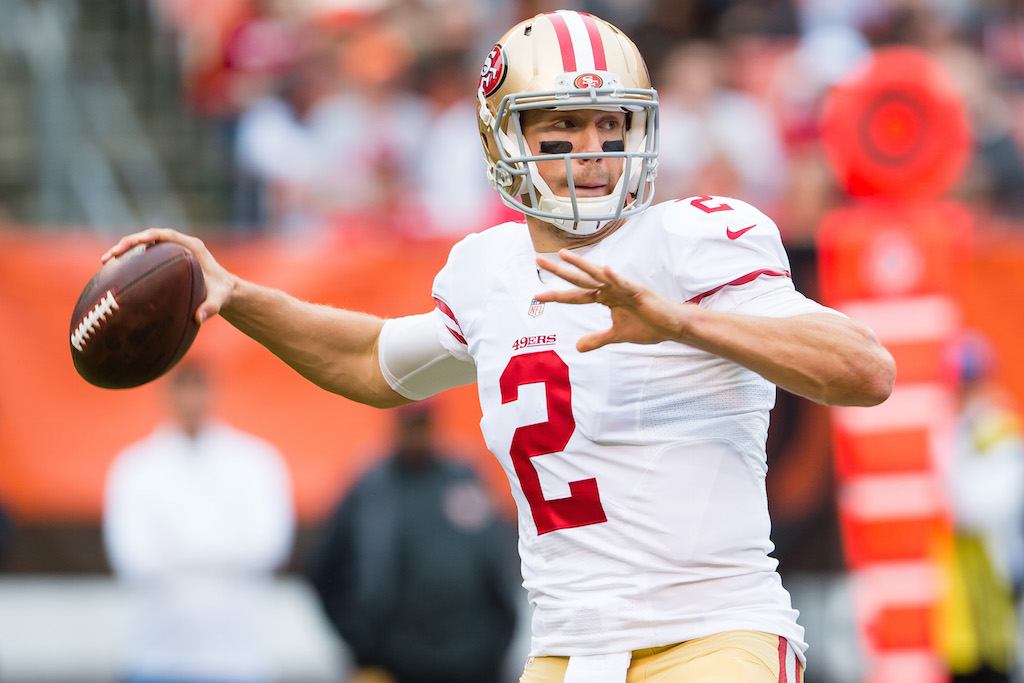 With Colin Kaepernick missing the majority of training camp, Gabbert appears to have won the 49ers' starting quarterback job by default. And based on what we have seen out of the former Missouri signal caller during preseason, the 2016 season could be disastrous for San Francisco. The Niners will likely go back to Kaepernick in Week 5, but until then, they will have the unenviable distinction of having the worst starting quarterback in the NFL this season.
All statistics courtesy of Pro-Football-Reference.