5 Worst NFL Teams That Charge the Most for Their Seats
The NFL is a multibillion-dollar business, raking in huge revenue streams from advertising, television contracts, and concession sales. But not to be overlooked is the significant money that ticket sales still bring to the NFL and its teams. It's hard enough for a person to afford season tickets, paying for eight regular-season games and two preseason games. But single-game tickets — even for the worst NFL teams in the league that we've already completely given up on — can still get pretty expensive. Here are the lowest available ticket prices to get in to see five of the worst NFL teams.
1. San Diego Chargers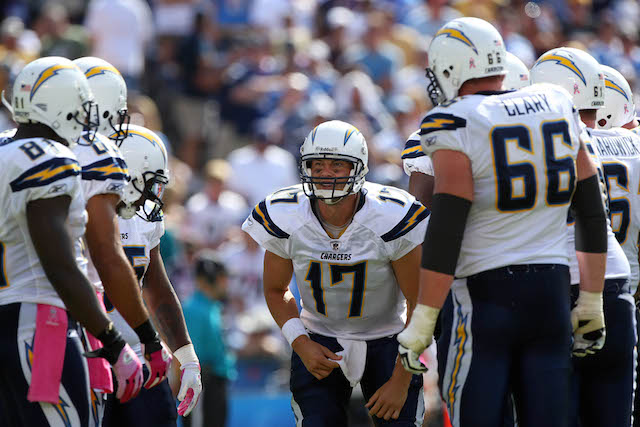 Price of admission: $52
The San Diego Chargers were 4-12 last year and have already started this season with a disappointing loss, but their ticket prices remain some of the more reasonable in the league (making our list due to their lack of success relative to ticket sales). For their upcoming game against the Jacksonville Jaguars, you can purchase a ticket as low as $52 to get in the door and see the game.
Of course, the game is between the Chargers and Jaguars, so you might be better served finding something else to do with that money — like going to a movie. The Jaguars, while also 0-1 after their opening loss to the Green Bay Packers, actually improved this year and some even believe they could be a playoff team. The Chargers, on the other hand, are probably a bottom-dweller yet again. Even if the tickets aren't too expensive when compared to others around the league, it's still a lot of money to pay for one person to get into a mediocre professional football game.
2. Cleveland Browns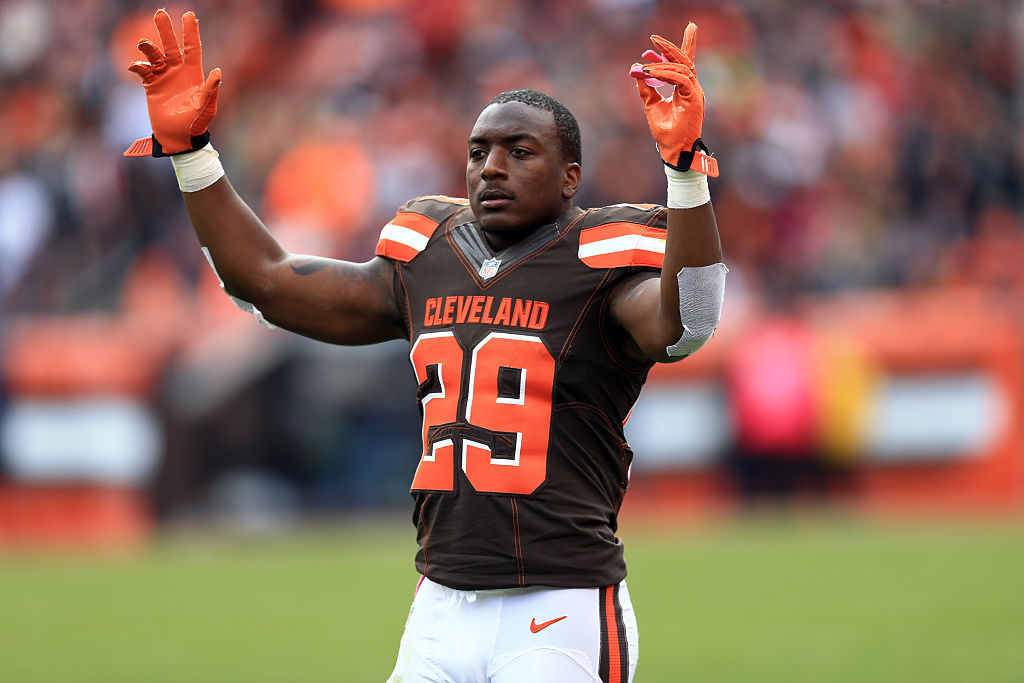 Price of admission: $54
The Browns are as bad as it gets in the NFL, and that was before losing their starting quarterback to a major injury. But looking at the Browns' upcoming matchup against the Baltimore Ravens, you can still get into the stadium for just $54 a ticket. Much like the Chargers, that's really not too bad, all things considered.
The Ravens are one of the better franchises — at least over the last 15 or so years — that the NFL has to offer. They're a good draw on the road, especially in inter-divisional games against the worst NFL teams, like the Browns. Unfortunately, Robert Griffin III won't be under center for Cleveland, which was one of the few hopes fans had to hang their hat on coming into this season. Even for just $54, you could do better with your money. Put it toward Cleveland Indians tickets instead.
3. San Francisco 49ers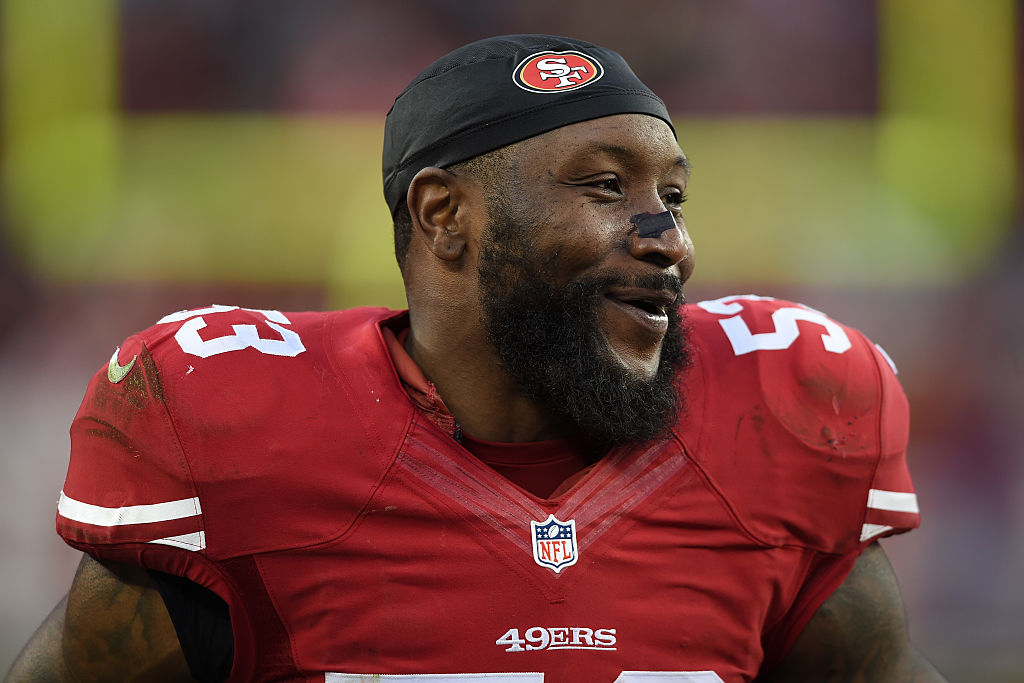 Price of admission: $190
Even though the teams going forward remain legitimately bad, the tickets do not remain legitimately cheap. The San Francisco 49ers' next home game isn't until October 2 against the Dallas Cowboys, and even though the team is 1-0 after stomping the awful Los Angeles Rams in their opener, there's a good chance they'll go into that game 1-2 after road games against the Seattle Seahawks and Carolina Panthers.
If you're a 49ers fan who badly wants to get into that matchup with Dallas, it will cost you a minimum of $190 per seat. The 'Niners still have costs relating to their new, $2 billion stadium that opened in 2014, which is a big part of why ticket costs are high. Even though the team was only 5-11 last year, they still ranked No. 3 in attendance capacity in 2015 (meaning the percentage of people at the game in comparison to the maximum allowance of the stadium).
4. Chicago Bears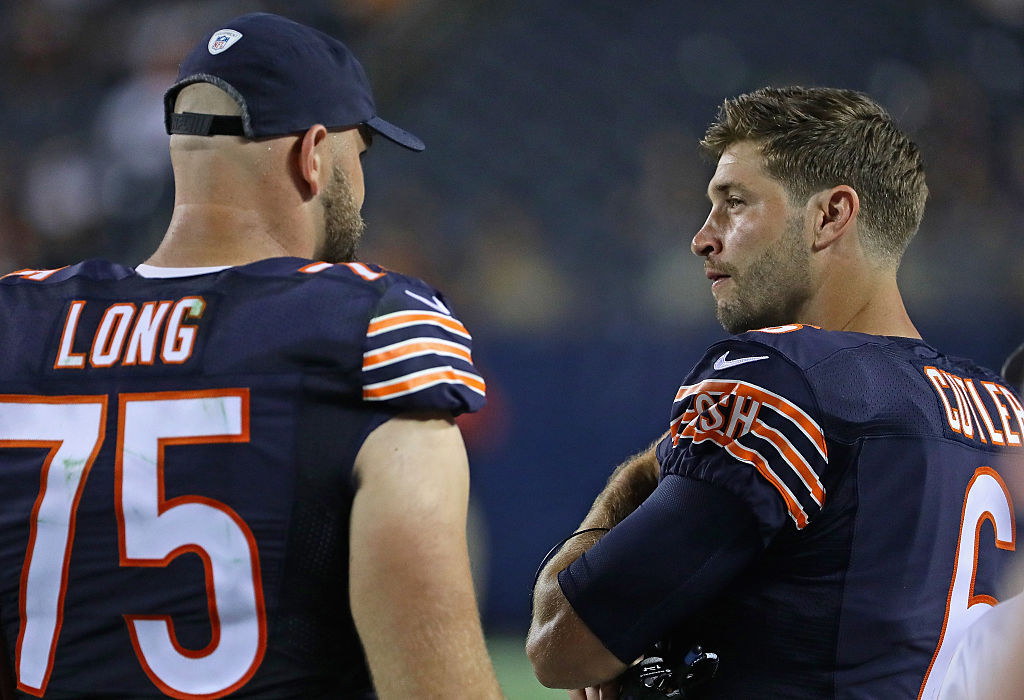 Price of admission: $205
The Bears were 6-10 last year and head into this year with a lot of questions and few answers. After a decent early showing in Week 1 on the road against the Houston Texans, they were absolutely shut down in the second half on their way to a 0-1 start. Their next home game, a Monday night affair against the Philadelphia Eagles, has tickets available for as cheap as $205. Amazingly, the Bears actually draw a ton of fans at these prices.
In Chicago, there's a host of other things you could spend that kind of money on — including seeing two different baseball teams, one of which is the best in Major League Baseball. You could attend a play or a musical. You could visit one of many world-class restaurants or simply get some deep dish pizza and go out to a bar in Wrigleyville. The point is, $205 is a lot of money to drop to witness Jay Cutler get knocked on his butt over and over.
5. Los Angeles Rams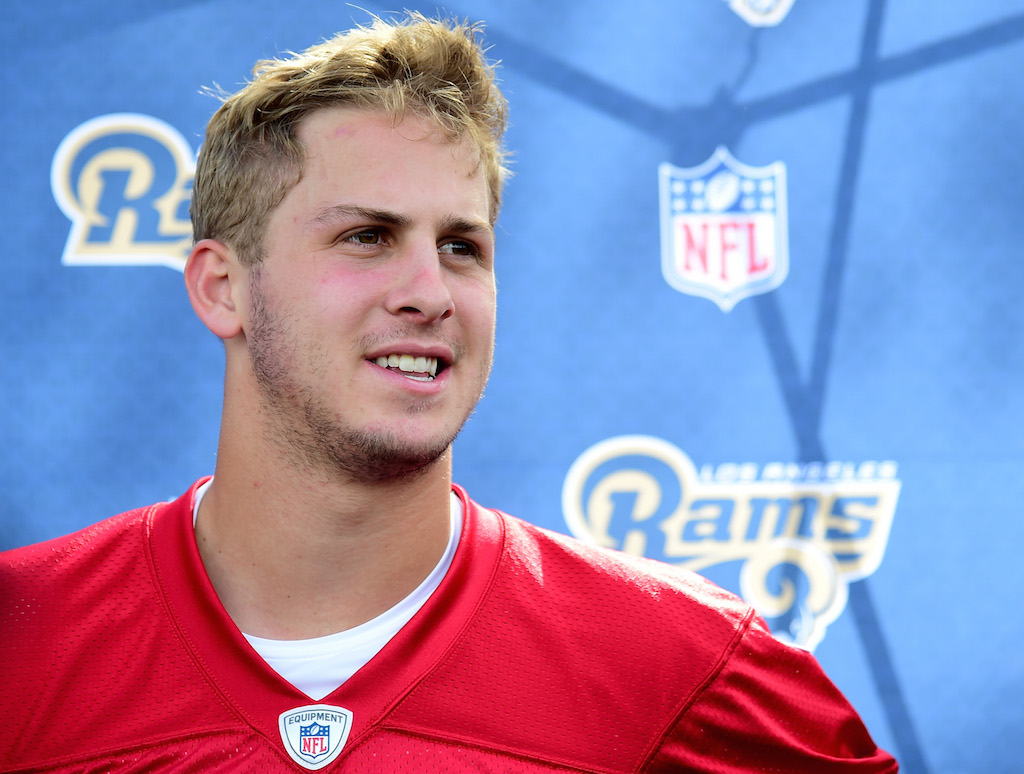 Price of admission: $220
These guys are new to the area, so we'll give them time to settle in. Granted, their next home game will be the first in Los Angeles after the team moved from St. Louis during the offseason. It's also a matchup against the Seahawks, who are consistently one of the better draws for fans on the road. But the Rams — who were embarrassed in Week 1 by the 49ers and look like one of the worst NFL teams — won't let you into the game for less than $220 per ticket.
That's a whole lot of money. Those prices are bound to lower as the novelty of having a real NFL franchise begins to wear off on Los Angeles fans who don't have the time or patience for a team as awful as the Rams. But for now, this is the most expensive ticket among the worst NFL teams, leaving fans wondering whether to go to a football game or simply go to the beach instead.
Follow Ryan on Twitter @RyanDavisBP
Statistics courtesy of Pro-Football-Reference, ESPN, and TicketMaster.