The 25 Worst Nicknames for Professional Athletes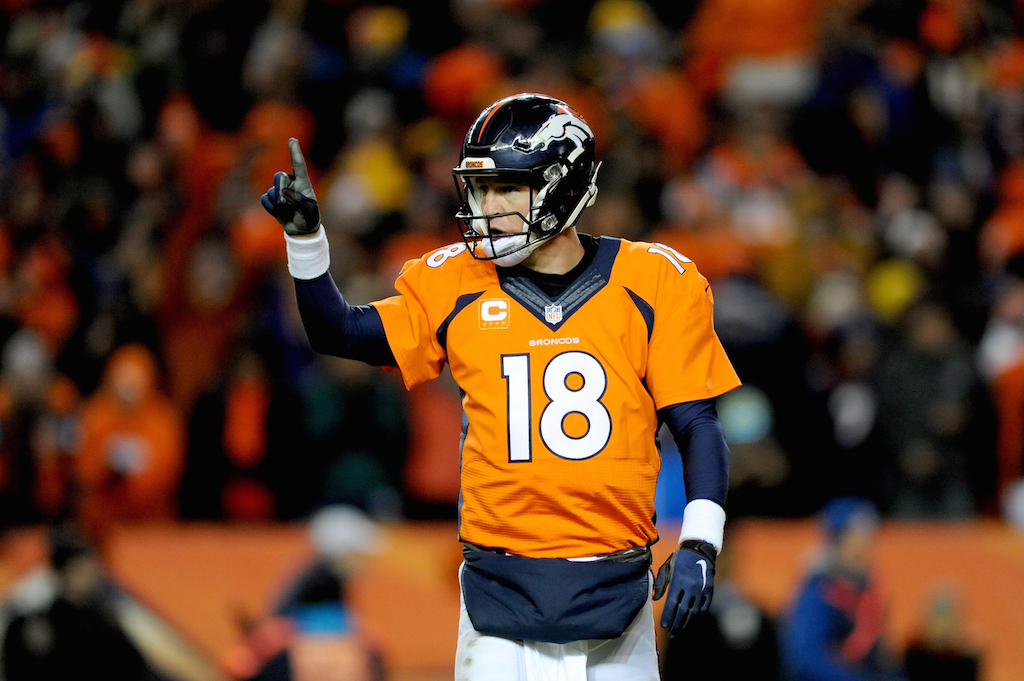 If you think about it, we all use nicknames a lot. We shorten proper names, give playful pet names to our significant others, and even give every professional sports team a nickname. It can't just be New York playing against Chicago; it has to be the Knicks versus the Bulls and the Mets versus the Cubs. Professional athletes are no strangers to nicknames, as well. While those names can work out very well, other times they're just plain weird. These are the 25 worst nicknames for professional athletes.
25. Shaquille O'Neal – "The Big Aristotle"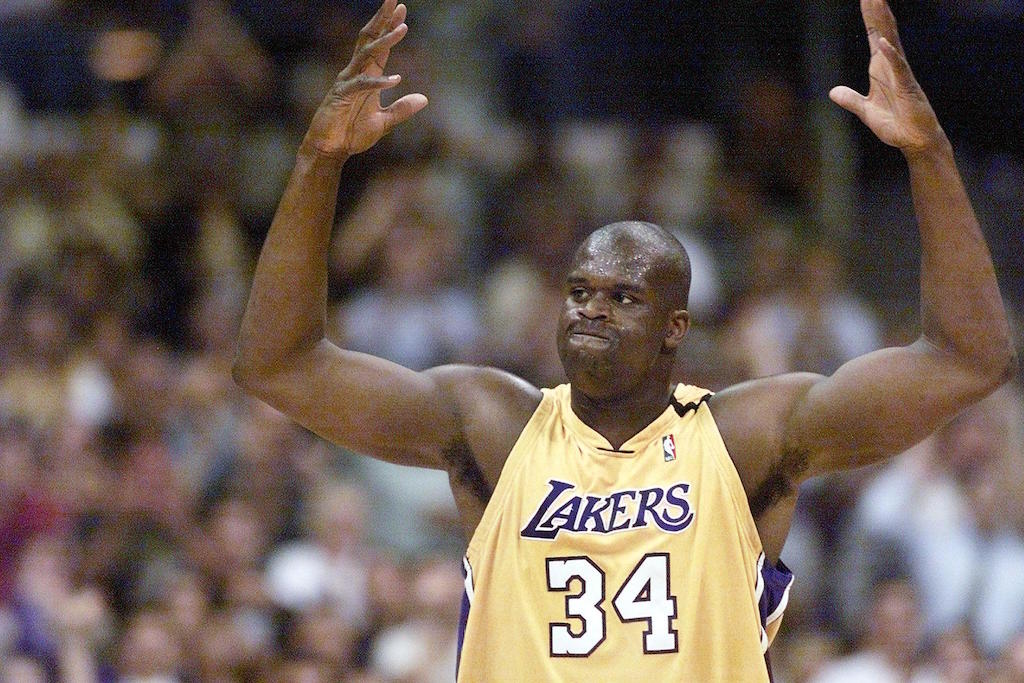 Former Los Angeles Lakers center Shaquille O'Neal had a lot of nicknames throughout his career, including "Diesel," "The Big Cactus," and "Shaq Daddy." Of his worst nicknames, though, we choose "The Big Aristotle." That came when he made a head-scratching statement on his offense:
I'm like the Pythagorean theorem. Not too many people know the answer to my game. There is no answer to the Pythagorean theorem. Well, there is an answer, but by the time you figure it out, I got 40 points, 10 rebounds, and then we're planning for the parade.
For the record, the Pythagorean theorem states that the square of the hypotenuse is equal to the sum of the squares of the other two sides.
24. Ricky Davis – "Wrong Rim Ricky"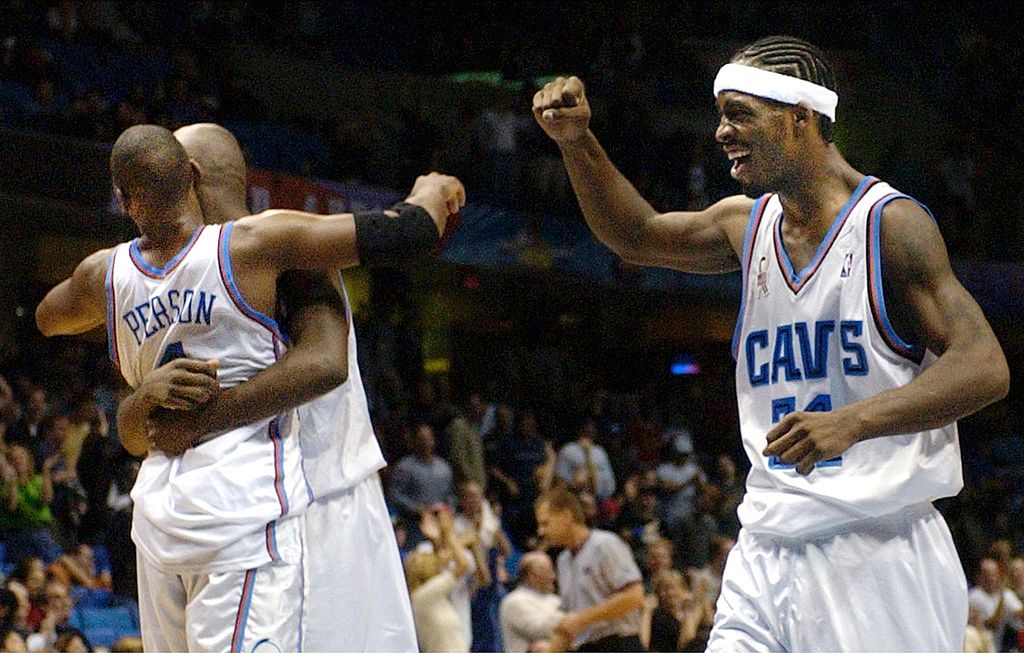 It's a bad nickname, but former Cleveland Cavaliers guard Ricky Davis definitely earned it. The Cavs and "Wrong Way Ricky" intentionally tanked back in 2003 to get the No. 1 overall pick — and LeBron James — but found themselves blowing out the Utah Jazz in a game late in the season.
Davis had 28 points, 12 assists, and nine rebounds with just seconds remaining in the game. Aware that he was a rebound shy of a triple-double, Davis tried to shoot on the wrong basket in an attempt to pad his rebounding total. It didn't work. All he got was a dumb nickname.
23. Tino Martinez – "Bamtino"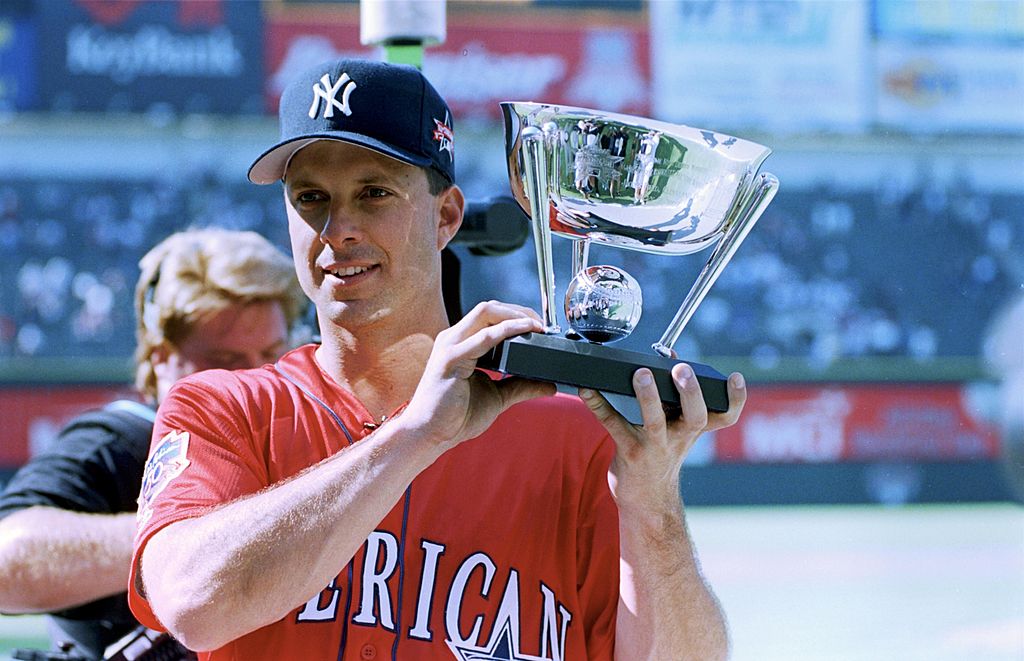 Tino Martinez was a slugging first baseman back in the '90s, first with the Seattle Mariners and then with the New York Yankees. On the back of a season in which he hit 44 home runs, Martinez affectionately received the nickname, "Bamtino." It's clever, because it's a play on legendary Yankees slugger Babe Ruth's nickname, "The Bambino." But Tino was no Babe. In seven years with New York, Martinez had a .831 OPS. This made the nickname pretty inappropriate.
22. Vernell Coles – "Bimbo"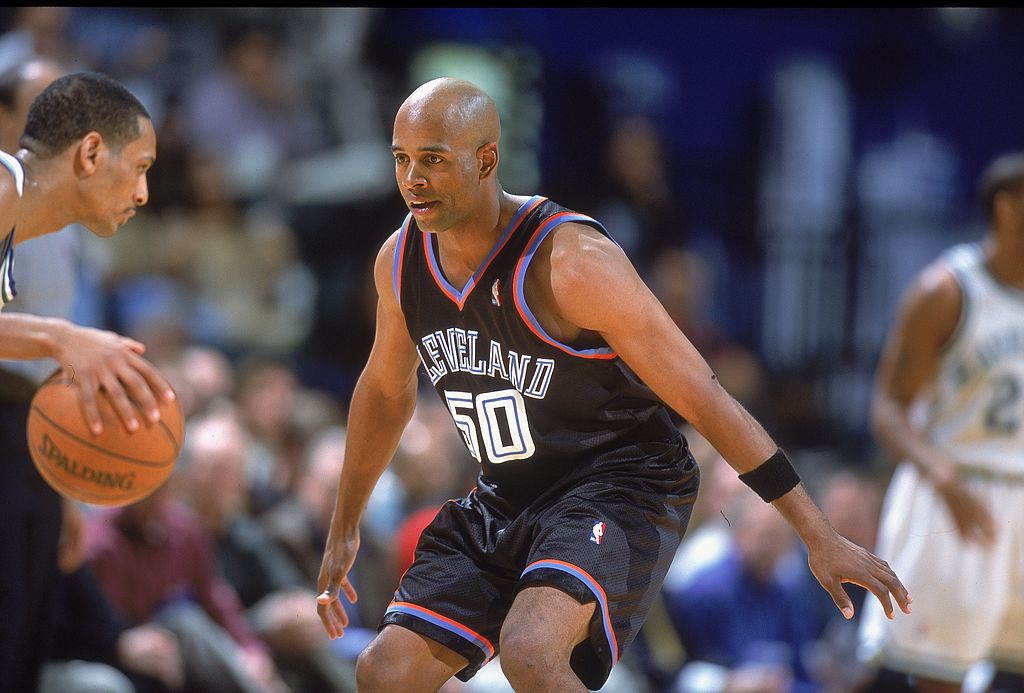 For the majority of his career, Vernell Coles was a backup NBA point guard. Not too many knew that his first name was actually Vernell though, because he went by his nickname, "Bimbo." There's no real way around it; it's just an odd nickname for an NBA player. Coles finished his career with averages of 7.8 points and 3.9 rebounds.
21. Glen Davis – "Big Baby"
Power forward Glen Davis became known as "Big Baby" when he was a young basketball player, supposedly due to an inability to keep himself from crying on the court. Because of his size and youthful looks, it stuck. But that nickname was really unfair and insulting. It's amazing that it stuck with him all the way through the NBA.
20. Sidney Crosby – "Sid the Kid"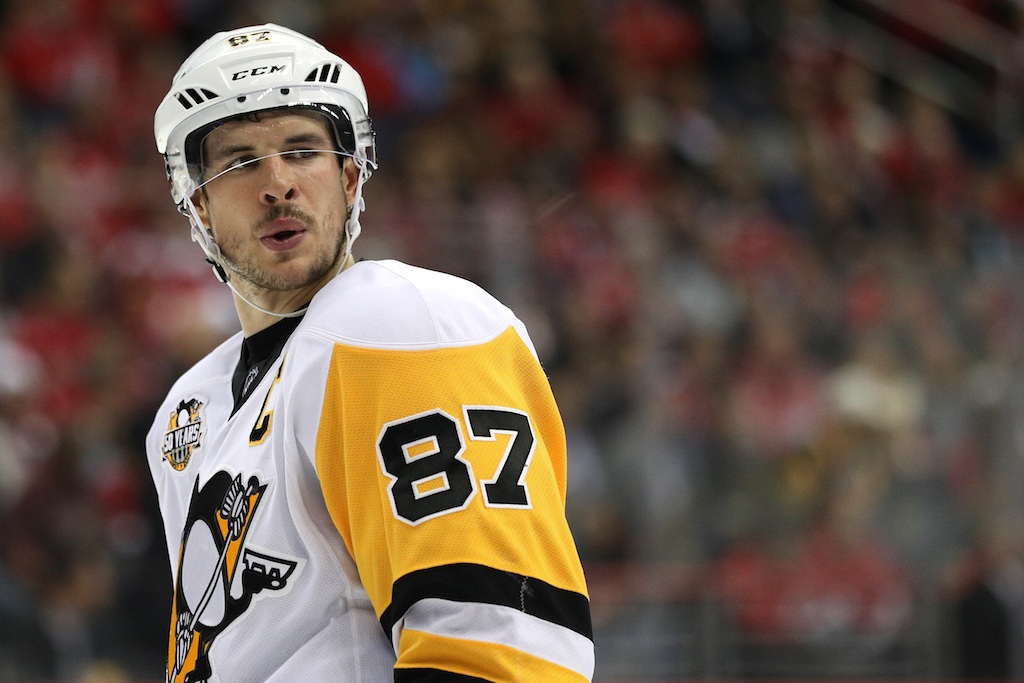 When the Pittsburgh Penguins drafted Sidney Crosby back in 2005, he was just 17 years old. He played that first year in the NHL, going the whole season in the pros as an 18-year-old. So at the time, his nickname of "Sid the Kid" was fairly appropriate. But there really wasn't much foresight with that nickname, as the idea of Crosby growing up was inevitable. Now he's just "Sid the Millionaire Adult."
19. Carlos Lee – "El Caballo"
Back when he was with the Chicago White Sox, broadcaster Ken Harrelson dubbed slugging outfielder Carlos Lee, "El Caballo." That actually sounds cool, but translated to English it means "The Horse," which is less cool, especially considering the lumbering nature of Lee's running. On the flip-side, Lee raised prize-winning Brahman on a ranch in his post-playing days, so "El Caballo" was at least somewhat appropriate.
18. Ryan Fitzpatrick – "Fitzmagic"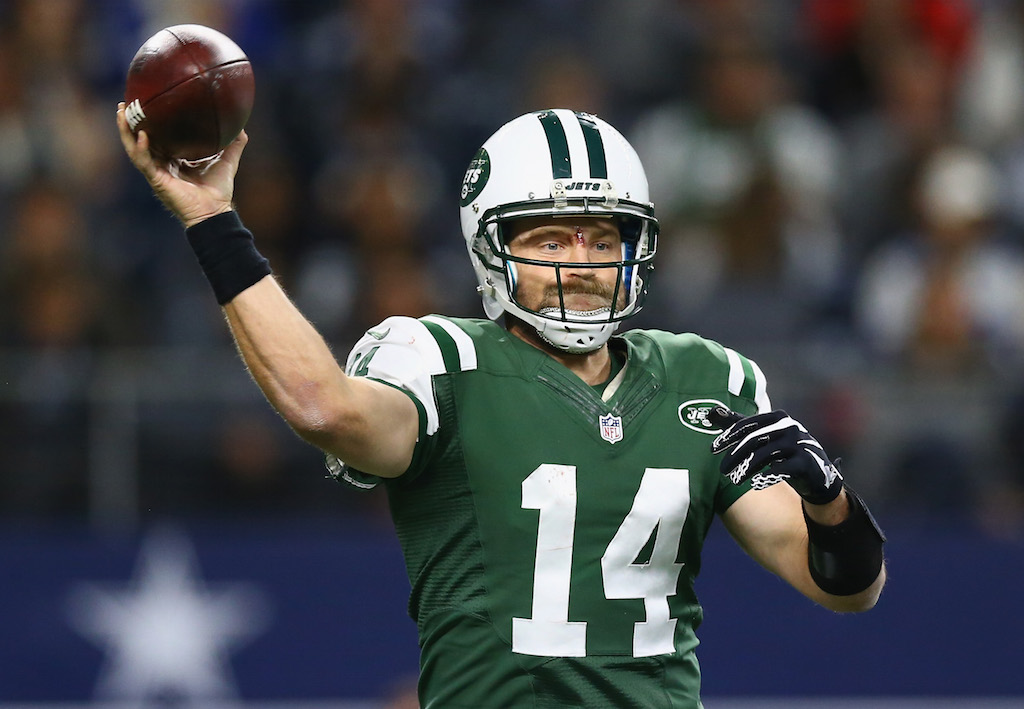 For some reason, NFL quarterback Ryan Fitzpatrick received the nickname "Fitzmagic." For his career, Fitzpatrick has just 166 touchdowns and 133 interceptions to go along with a passer rating of 79.7. So, there really is no magic in Fitzpatrick's mediocre career. Maybe he would've been better off with a more truthful nickname, such as "Fitzpick-six."
17. Steve Francis – "Franchise"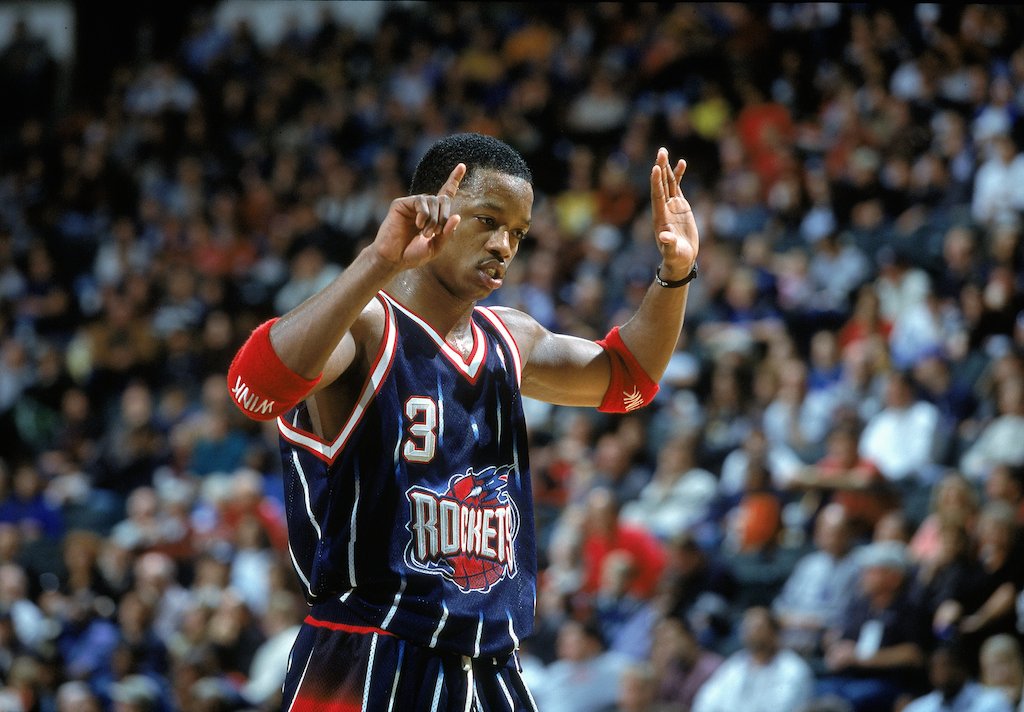 When Steve Francis entered the NBA with the Houston Rockets, he was hit with the nickname "Franchise." It's a cool play off his last name. The only problem is that Francis ended up being pretty overrated in general. He quickly burned out as an NBA star. Francis was a poor shooter who got his points by getting a ton of shots up. He only played five total playoff games in his nine-year career. Not exactly a "Franchise" player.
16. Russell Westbrook – "The Brodie"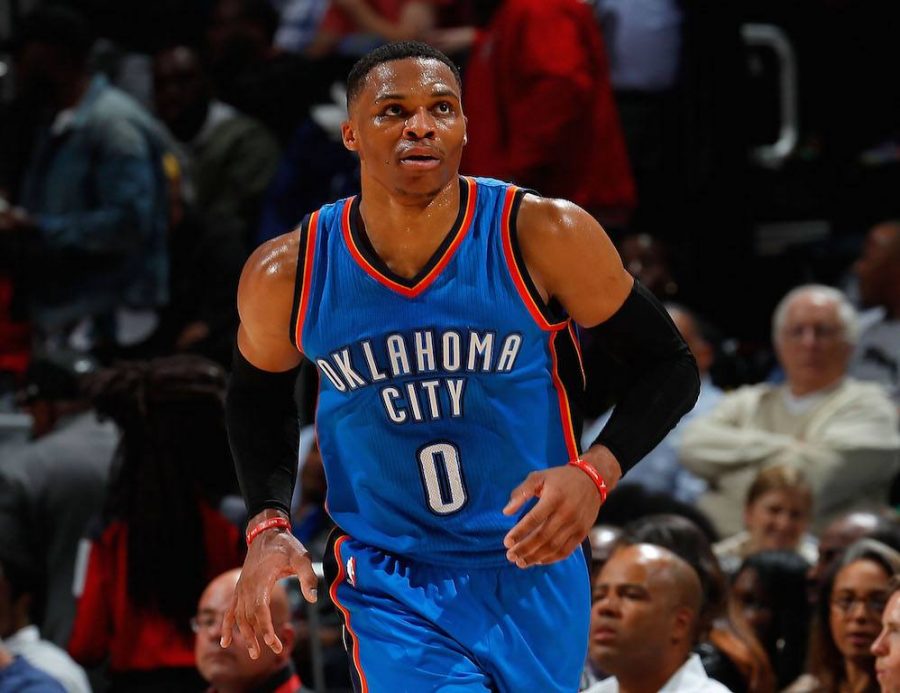 Oklahoma City Thunder point guard Russell Westbrook gets dinged for his nickname, "The Brodie," for two reasons. First, it's another example of a self-appointed nickname, which are almost always terrible. Second, it's based on the fact that Westbrook seems to be the doppelganger of The Wire actor J.D. Williams, whose name in the series is Bodie, not Brodie. Don't create your own nickname, and stop adding "bro" to things. It's bad.
15. Brook Lopez – "Bropez"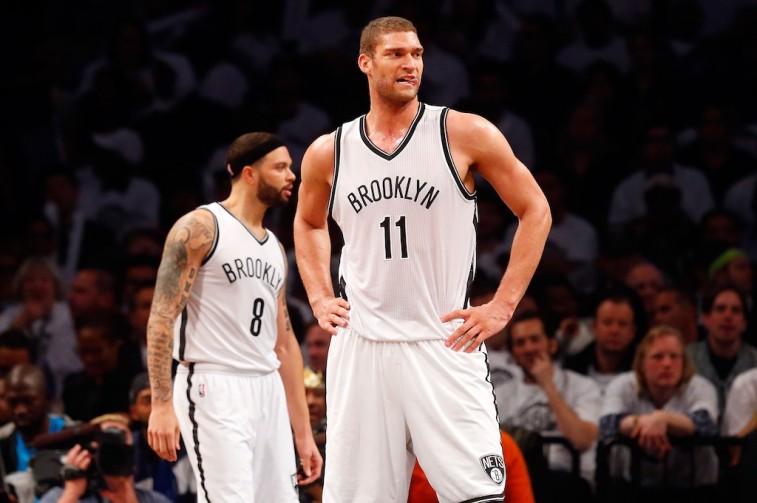 Okay, what did I just say? Brooklyn Nets center Brook Lopez apparently doesn't have anybody with a creative mind around him; the best they came up with for the former All-Star is "Bropez." As an honorable mention, Brook's twin brother, Robin Lopez, a center for the Chicago Bulls, is known as "RoLo." That's also pretty bad, but nowhere near as much of a crime against humanity as "Bropez."
14. Aaron Rodgers – "A-Rod"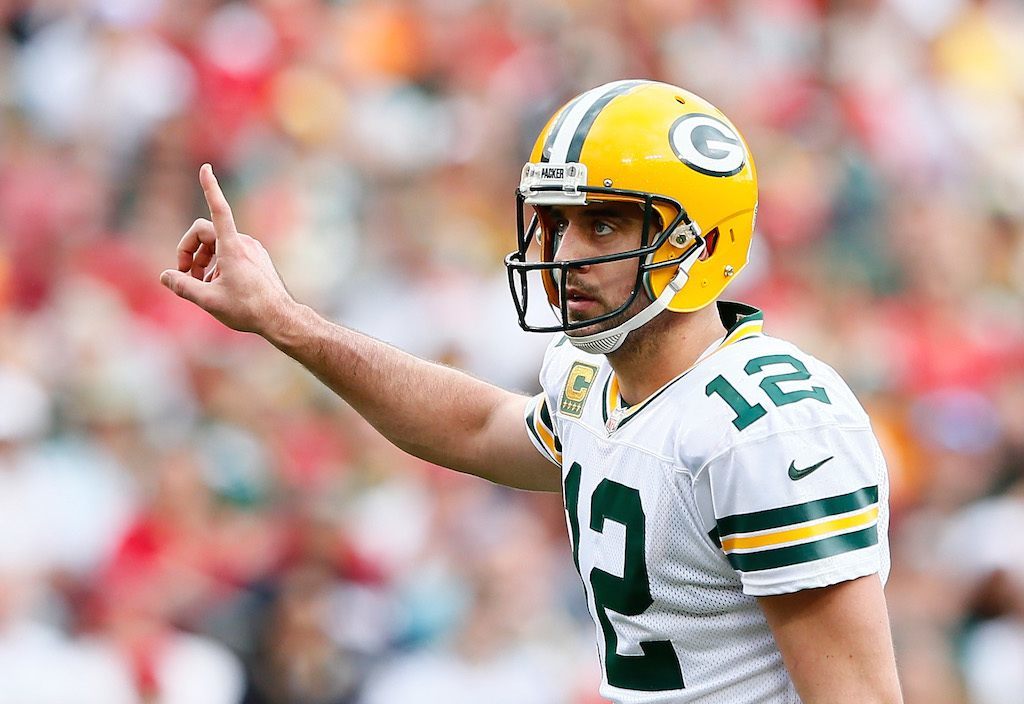 Green Bay Packers quarterback is a lot of things. He's a tremendous competitor, one of the very best quarterbacks in NFL history, and a snazzy dresser. But his nickname, "A-Rod," is offensive. There is only one "A-Rod," and that is MLB legend Alex Rodriguez. It's a shame that Rodgers isn't known for a better nickname than this, because he's certainly deserves one.
13. Eli Manning – "ELIte"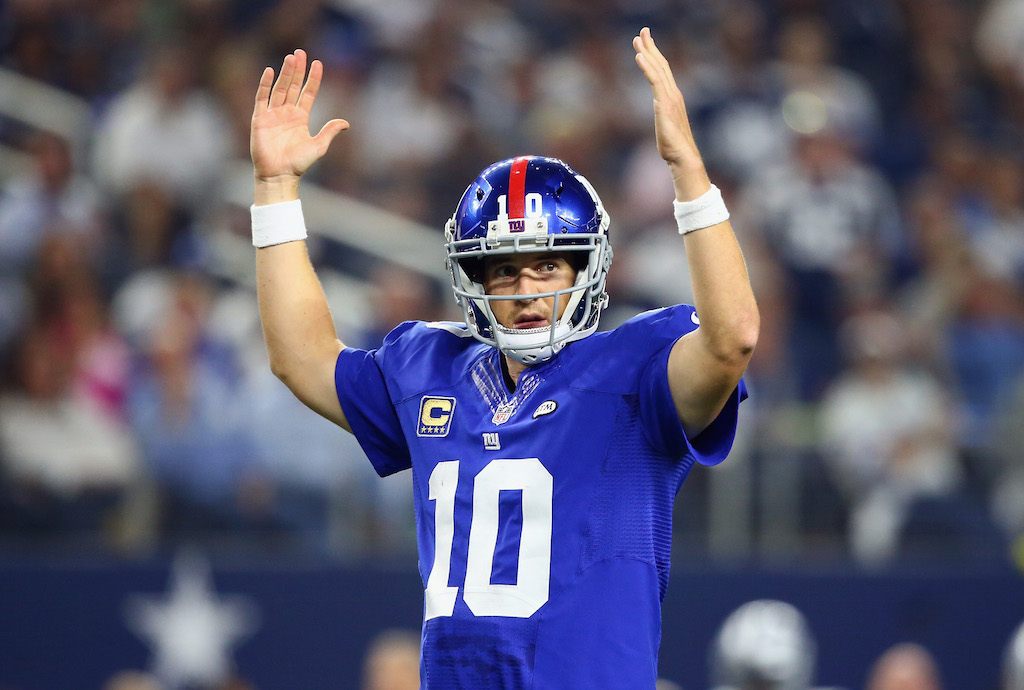 Eli Manning has had no nicknames throughout most of his career, despite playing well into his late 30s and winning two Super Bowls. So, recently he's been hit with "ELIte." Get it? It highlights the "Eli" in the word "elite." Outside of the fact that the youngest Manning brother has never been a top-five NFL quarterback, it's just a forced nickname that doesn't work.
12. Matt Ryan – "Matty Ice"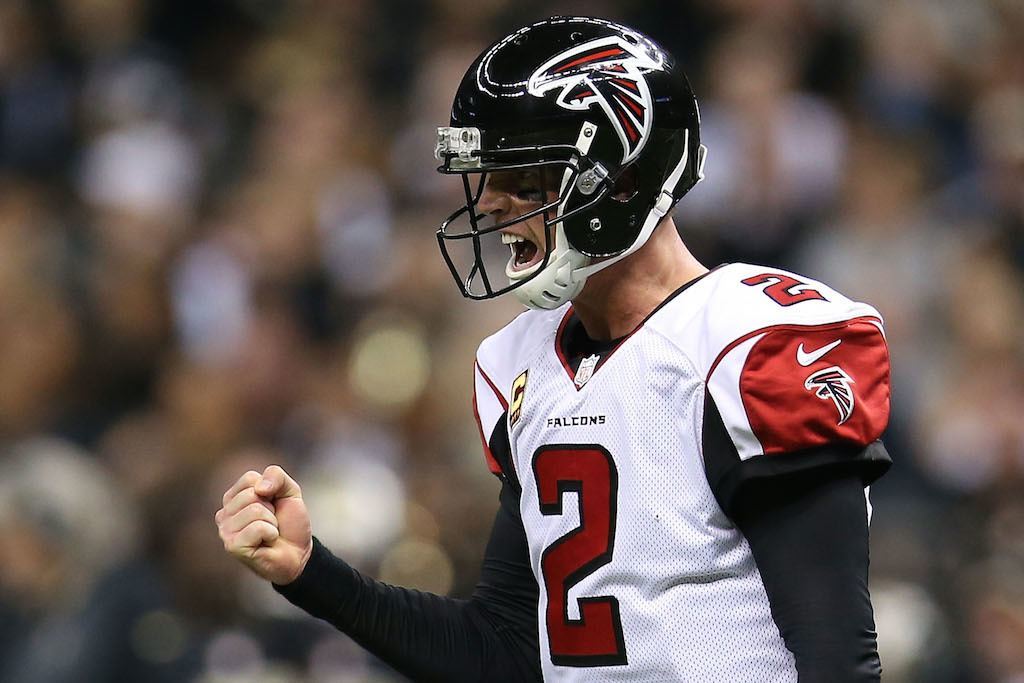 Atlanta Falcons quarterback Matt Ryan has been one of the more underrated QBs since he came into the league back in 2008. He's finally joining the conversation with the other heavy hitters at his position now that he's led the Falcons to the Super Bowl. Along with that, he should have a better nickname. The best anyone could do for Ryan is stick him with "Matty Ice." Because it sounds like Natty Ice, the awful, disgusting, swill beer. Let's be better than this.
11. Frank Gore – "Inconvenient Truth"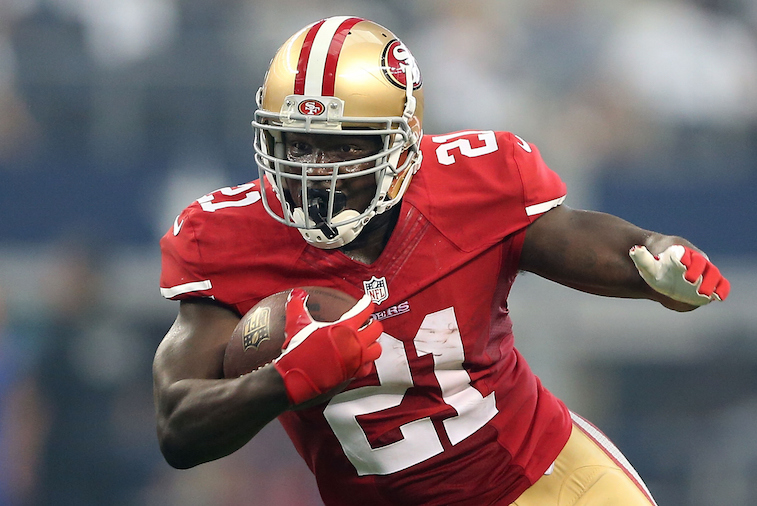 This one is at least sort of funny, but it's still bad. If you didn't notice, NFL running back Frank Gore shares a last name with former Vice President of the United States Al Gore — no relation. The latter Gore is also known for his movie, An Inconvenient Truth, where he discusses the dangers of global warming. Putting the name on Frank was lazy and, as far as an actual nickname goes, pretty awkward.
10. Peyton Manning – "The Caveman"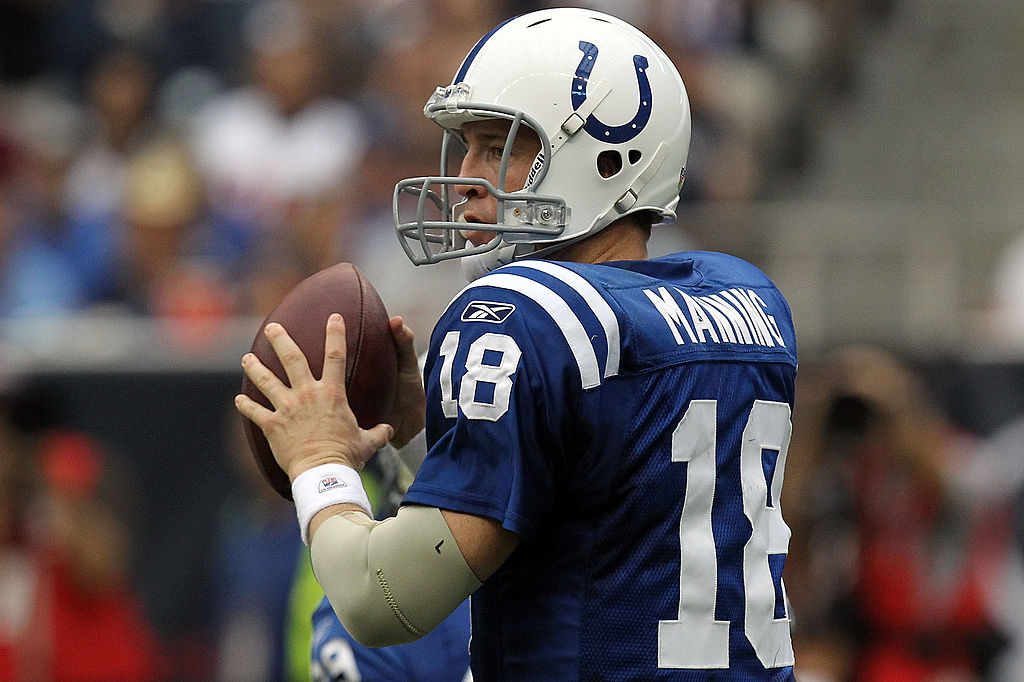 Legendary quarterback and Papa John's pizza-eater Peyton Manning was known as "The Sheriff" later in his career. It's fine for a nickname; he's kind of sheriff-y. But what many don't know is that his nickname in college was "The Caveman." This could be because of Manning's prominent (Read: extra-large forehead). Or it could be because of his caveman-like behavior while in college. Either way, it's just a bad nickname. We're glad it's gone.
9. Julian Edelman – "Minitron"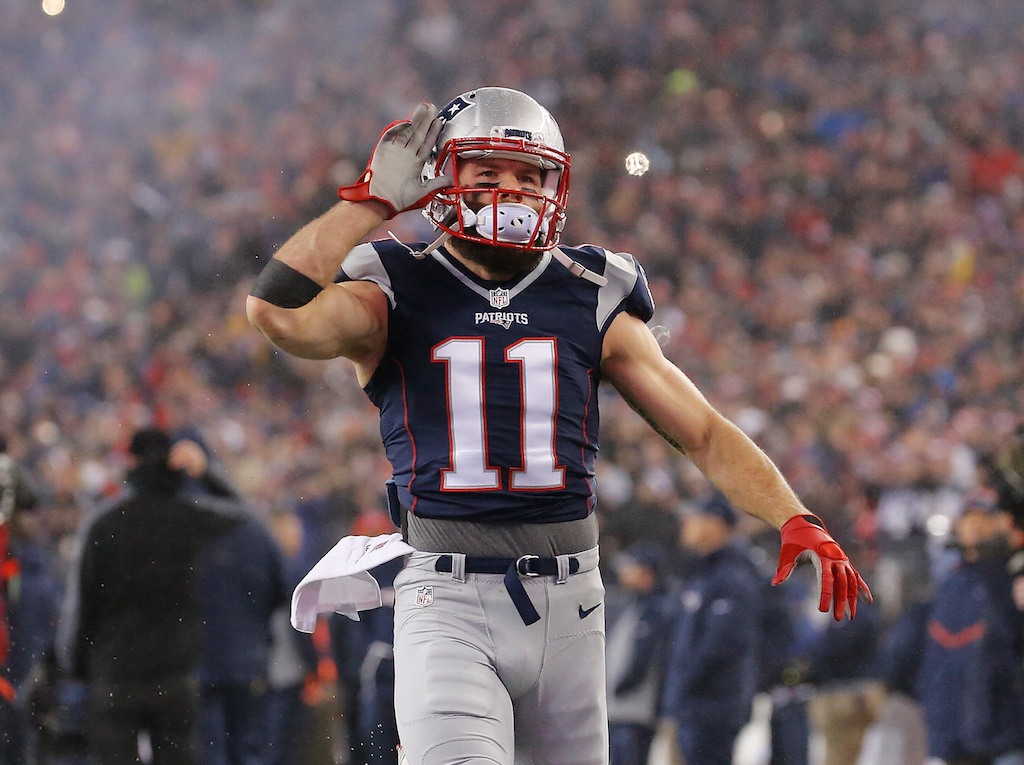 One of the cooler NFL nicknames is former Detroit Lions wide receiver Calvin Johnson's "Megatron," named after the decepticon in the Transformers series. This was in large part because of Johnson's massive size and powerful skills on the field. So Tom Brady went ahead and nicknamed his wide receiver Julian Edelman "Minitron." Brady really liked it, but … just no. The two wide receivers were very different players. Thankfully, it didn't really stick.
8. Kris Bryant – "Sparkles"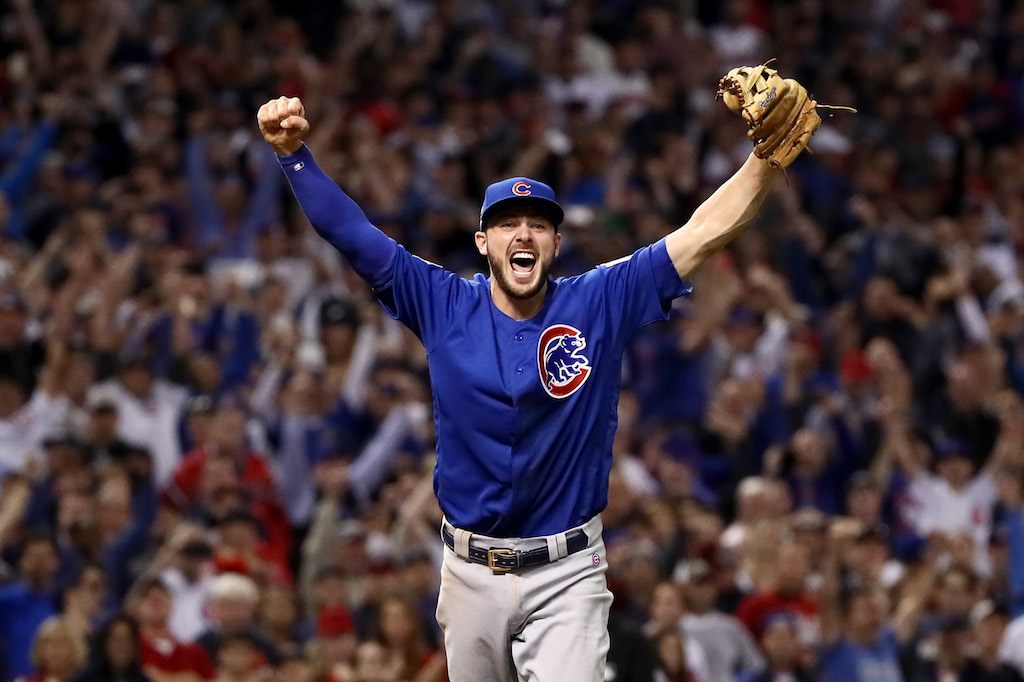 We can't really pinpoint the origin of this nickname; it's something that kind of caught on among the fans and the media. Chicago Cubs third baseman Kris Bryant became known as "Sparkles" because of his dreamy blue eyes and the way they sparkle in the sunshine. His teammates just know him as "KB," which is more palatable and less embarrassing for the 24-year-old MVP and World Series champion.
7. Anthony McFarland – "Booger"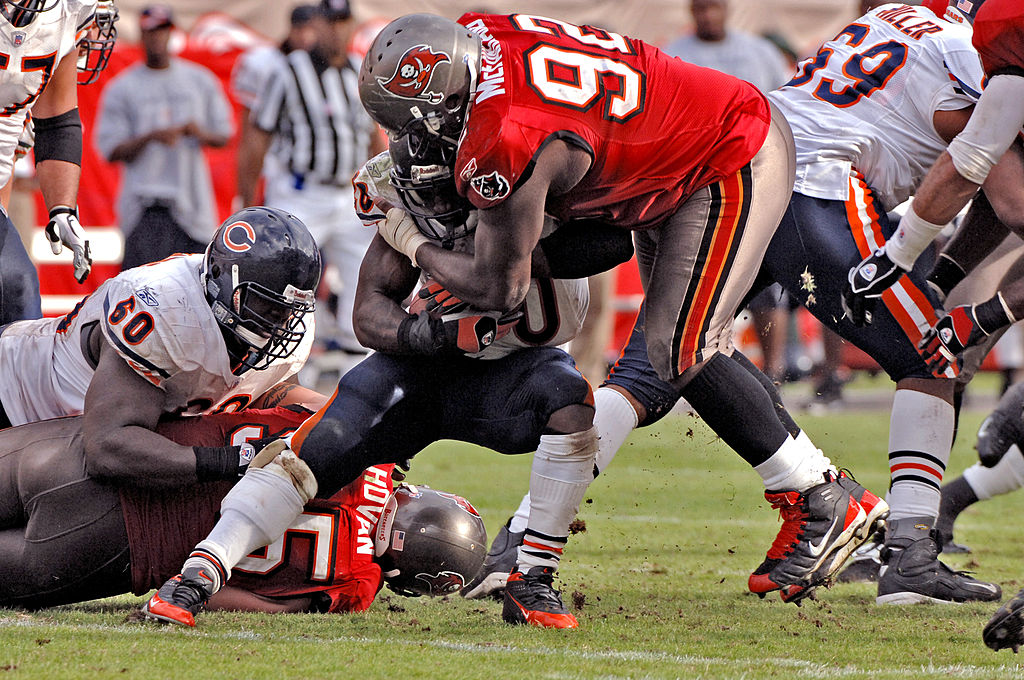 Former Tampa Bay Buccaneers defensive tackle Anthony McFarland didn't have a great NFL career, but he is well-known for one thing: his odd nickname, "Booger." So where did it come from? According to an interview with McFarland on Mike and Mike, it's simply a term of endearment used by his family from a young age, and it just stuck. That's fair enough, but it's still weird to refer to a grown man that is 6-foot-0 and 300 pounds as "Booger."
6. Lester Hayes – "Lester the Molester"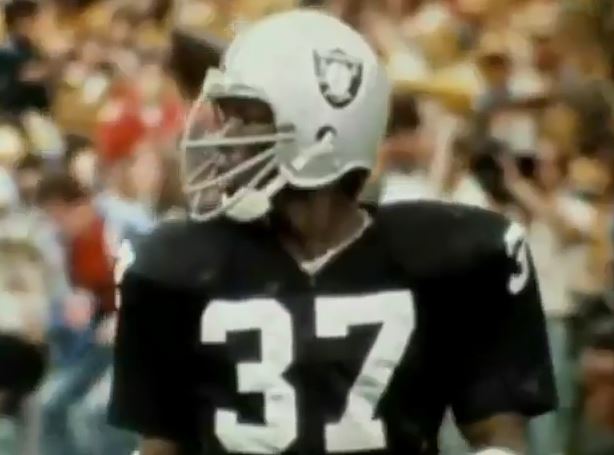 Lester Hayes was one of the best cornerbacks in the NFL when he was in his prime with the Oakland/Los Angeles Raiders in the late '70s and early '80s. Because of his aggressive style of play and the fact that he liked to bump up against the receivers that came his way, Hayes received the unflattering nickname, "Lester the Molester." This type of nickname wouldn't fly today — thank God — and it stands now as a callback to a time when people thought weird things were good.
5. Mark Sanchez – "Sanchize"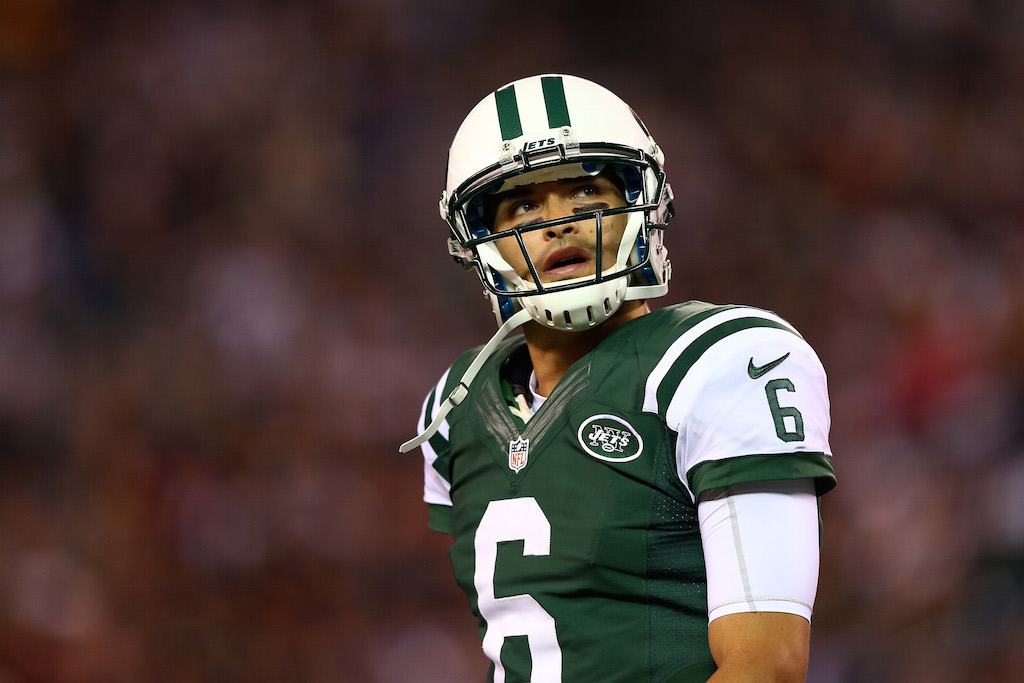 Similar to the Steve Francis nickname, former New York Jets quarterback Mark Sanchez was nicknamed "Sanchize" early in his time with the team. It's never good to dub young, unproven players as some sort of franchise savior; it's especially bad to do it when those players are mediocre quarterbacks. And that's what Mark Sanchez was. In four seasons with the Jets, Sanchez threw 68 touchdowns and 69 interceptions with a 71.7 passer rating. If only they'd waited, they could've nicknamed him "The Butt Fumble."
4. Johnny Manziel – "Johnny Football"
When quarterback Johnny Manziel played college ball at Texas A&M, he received the nickname "Johnny Football." It made sense. His first name was Johnny and he played football. It's a fit! The problem was, while Manziel performed well in the college system, his skill set and personality issues made him an awful fit in the NFL. That caused his "Johnny Football" nickname to end up more of a punchline than a cool moniker.
3. Doug Martin – "Muscle Hamster"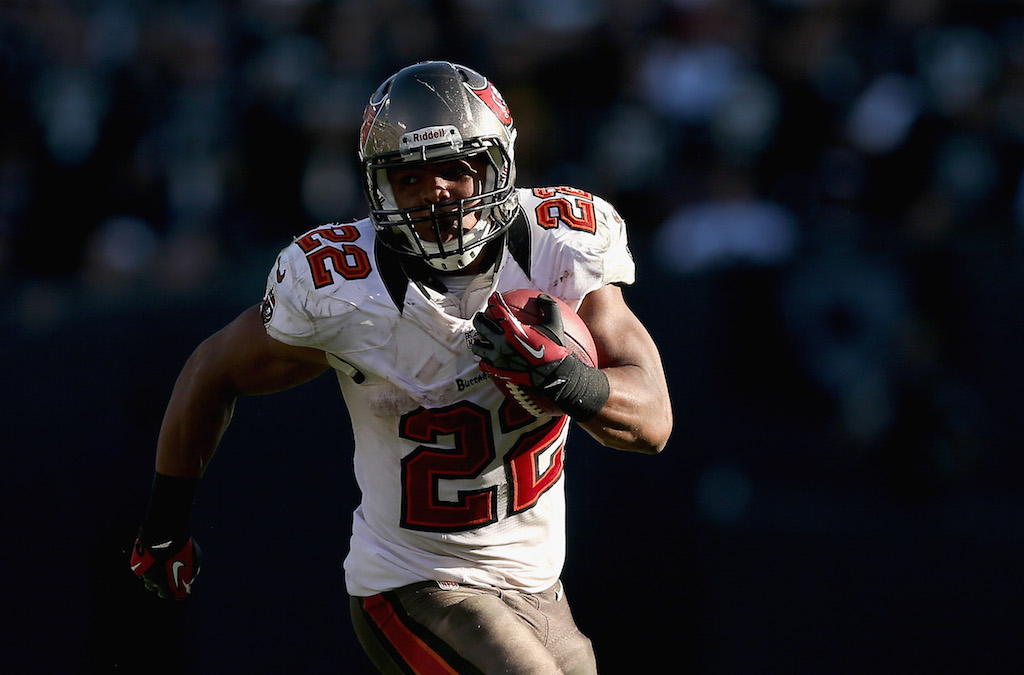 Tampa Bay Buccaneers running back Doug Martin is the type of player who should have a cool nickname. Despite being so stocky — Martin is 5-foot-9 and 223 pounds — he's had some success in his five NFL seasons. Martin has a career average of 4.2 yards-per-carry and 23 touchdowns in 57 games. So what's the nickname he received? "Muscle Hamster." Even worse is the fact that Martin really, truly hates that nickname.
2. Randy Johnson – "The Big Unit"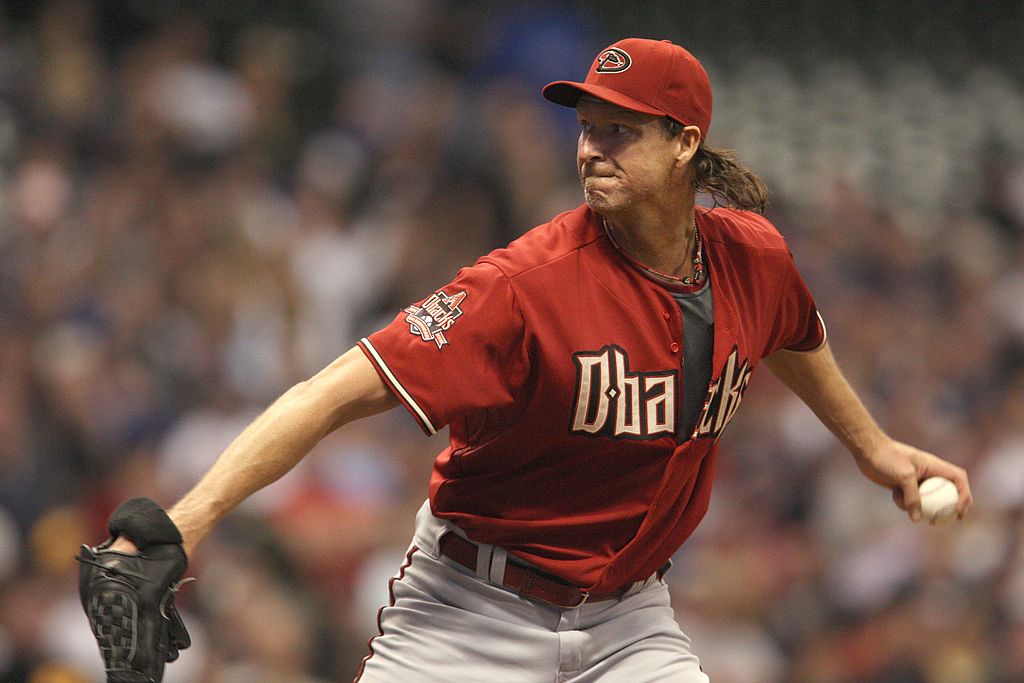 Randy Johnson, by itself, is a name filled with innuendo. But when you're a 6-foot-11, power-throwing, left-handed pitcher, you can get by with a name that causes snickers in a high school locker room. So why would anyone compound the problem and give Johnson the nickname "The Big Unit?" We'll leave it alone, but there were probably dozens of better nicknames that those around Johnson could've given one of the best pitchers in baseball history.
1. Harold Miner – "Baby Jordan"
This nickname, while no fault of Harold Miner, falls on the list because of how unfortunate it is. While still in high school, the young basketball prospect received the nickname, "Baby Jordan," due to his high-flying, athletic dunks reminiscent of the Chicago Bulls superstar. For a high school kid, that's pretty cool.
But for an NBA player who in no way resembled the talent level of Michael Jordan, it was more embarrassing than anything else. Miner finished his NBA career after just four seasons in the league. On the bright side, he did win two Slam Dunk Contests.
Statistics courtesy of ESPN and Sports-Reference.