The Worst MLB Player on Every Team in 2018
Baseball has the most grueling schedule of any professional sport: 162 games stuffed into six months from April to October. What we're saying is, with so many games in the season, things change constantly. Today's goat might be tomorrow's hero, but every team has its studs and its duds.
With the books on the 2017 season closed, we know who the worst player on every team was. Now, let's take a look at the 2018 season. Even baseball's major league has its disappointments. Here's a quick look at the worst MLB player on your favorite team in 2018.
1. Arizona Diamondbacks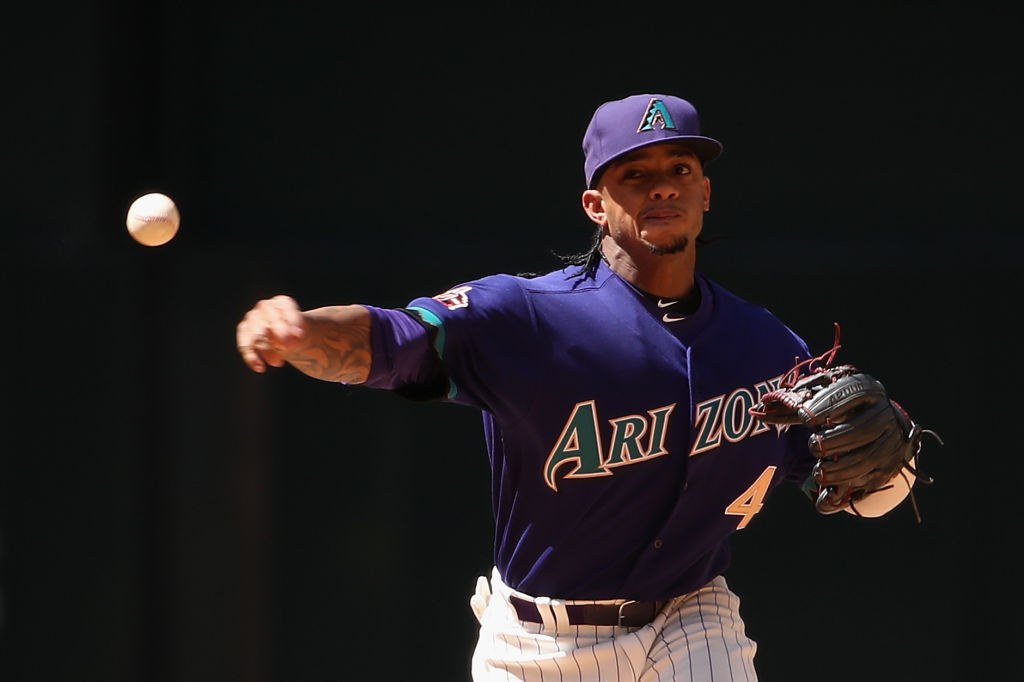 Player: Ketel Marte
Position: 2B
Key stat: 7.1% walk rate
He's young so he still has time to figure it out, but Ketel Marte is the Arizona Diamondbacks' worst player through the first month of 2018. His dismal 7.1% walk rate was bad, and the .214 batting average was his lowest since a 2016 AAA stop with the Seattle Mariners.
Next: A longtime reliever with a big number that's not good at all
2. Atlanta Braves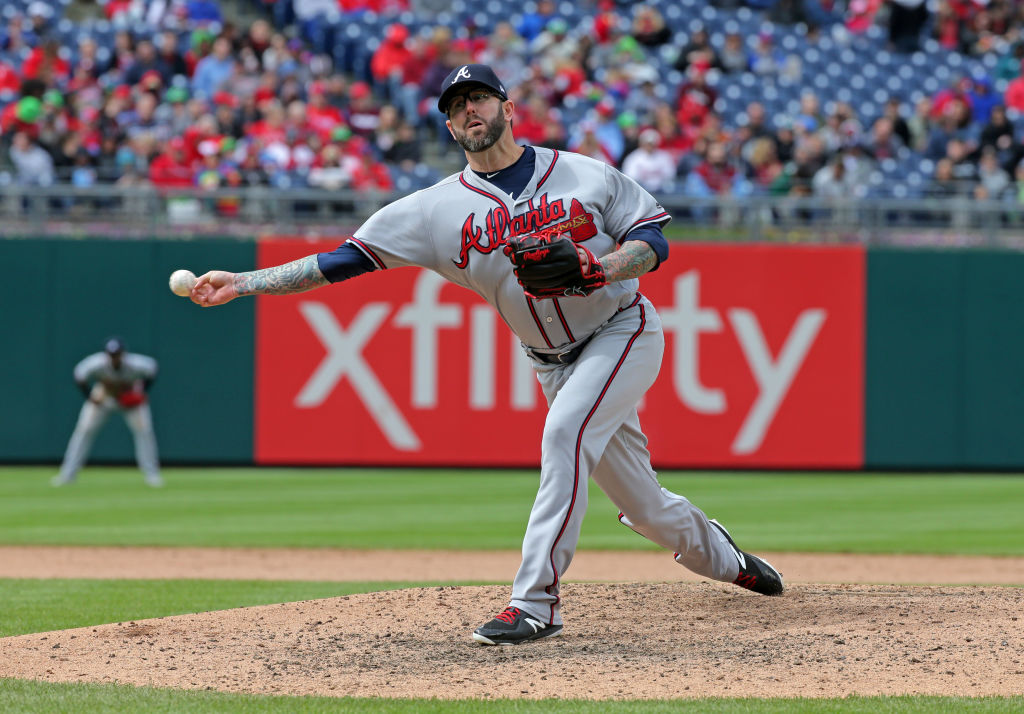 Player: Peter Moylan
Position: RP
Key stat: 2.33 WHIP
Moylan has appeared in nearly 500 games during a lengthy MLB, so you know he's been good enough to stick around. In 2018, he's the worst player for the Braves. His 3.75 ERA was decent, but his dismal 2.33 WHIP a month into the 2018 season was more than a point above his career number.
Next: A power outage for a former masher.
3. Baltimore Orioles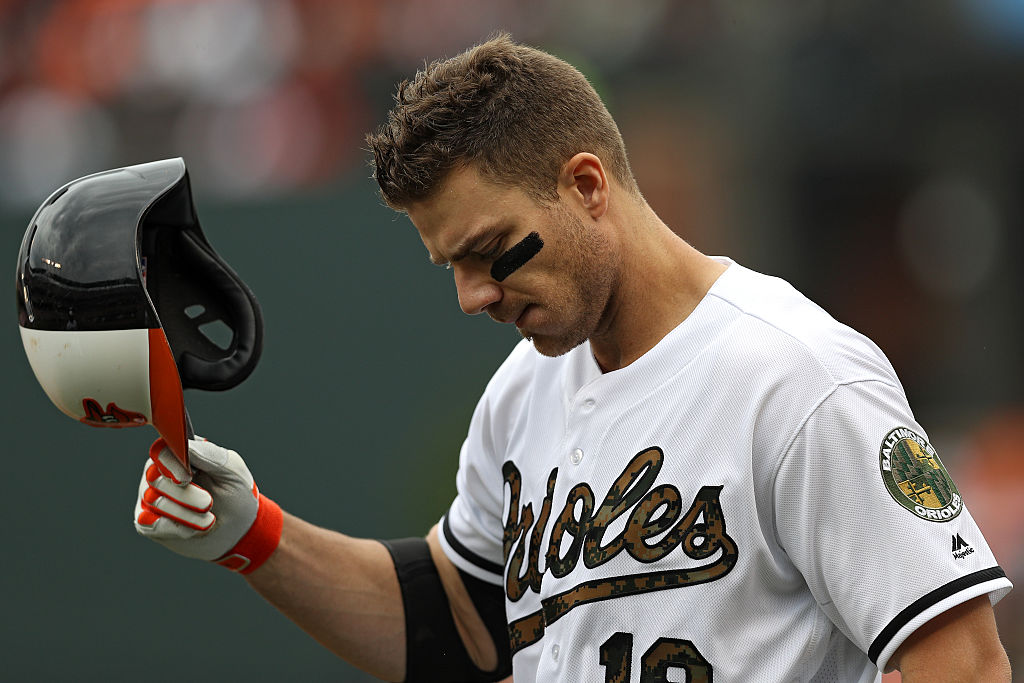 Player: Chris Davis
Position: 1B
Key stat: 4 home runs
Davis swatted 53 home runs as recently as 2013, a year he batted .286. With four home runs through 33 games, he'll be lucky to reach 20 in 2018. At the same time, his .176/.269/.294 slash line is his worst since 2010.
Next: A reliever who is struggling big time.
4. Boston Red Sox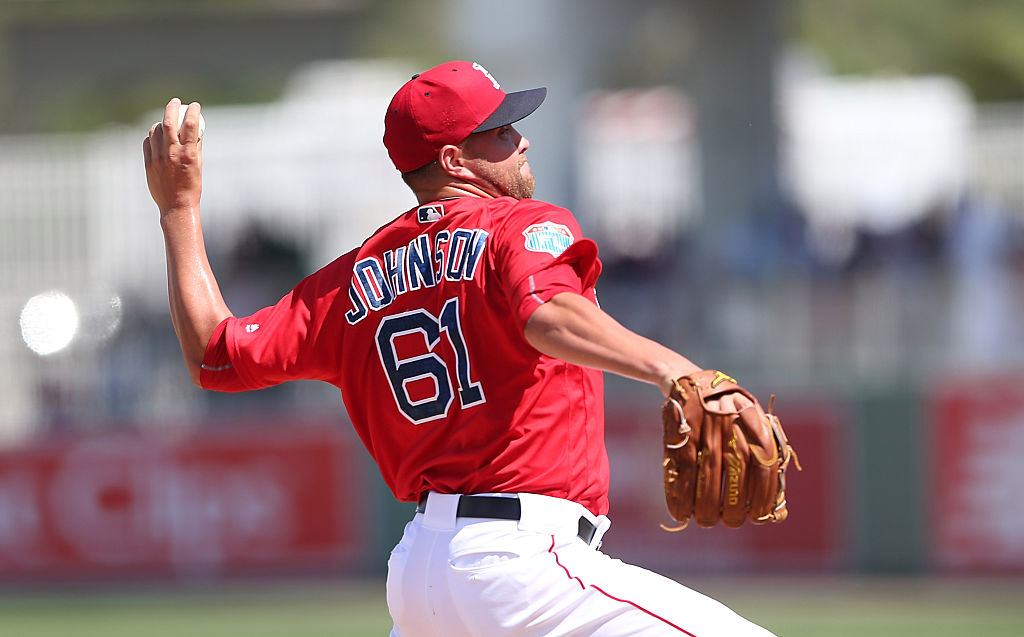 Player: Brian Johnson
Position: RP
Key stat: 5.68 ERA
A strong ERA has never been Johnson's calling card (his 4.33 mark in 2017 was his best), so his 5.68 number through the first month of 2018 wasn't out of character. The .295 batting average against was alarming, too, and when you put the two together you see why Johnson is Boston's worst player.
Next: Who cleans up his mess?
5. Chicago Cubs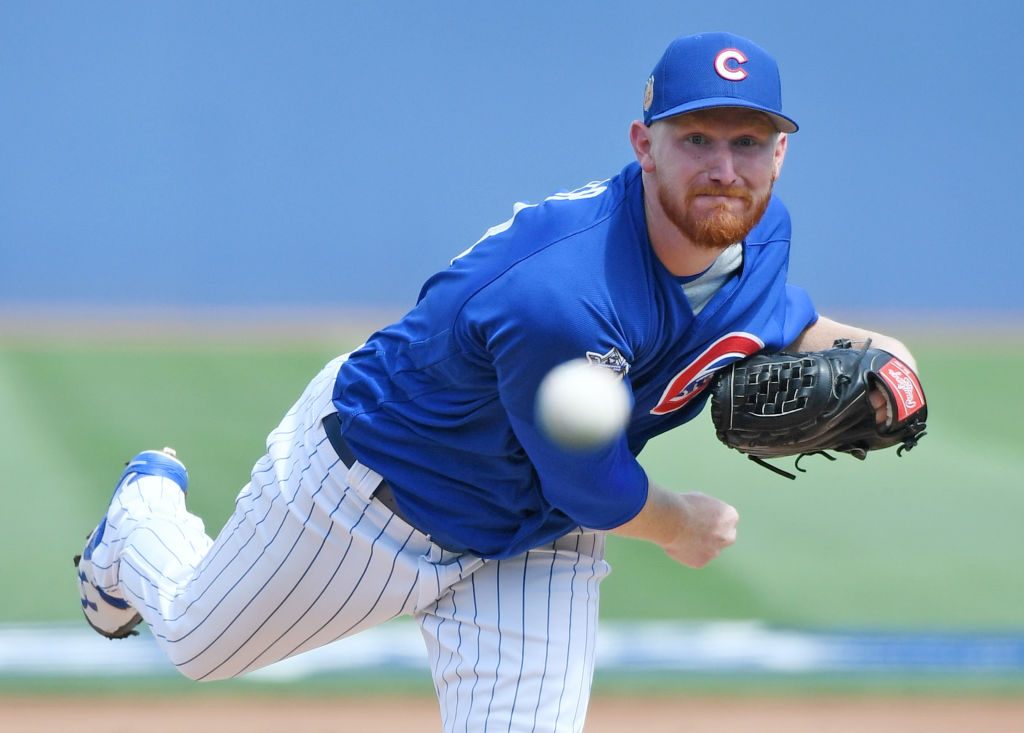 Player: Eddie Butler
Position: RP
Key stat: 9 runs against
Eddie Butler isn't the obvious choice, but we're saying he's the Cubs' worst player in 2018. His .214 average against and 1.16 WHIP were strong, and while his 4.30 ERA wasn't great, it wasn't terrible, either. But surrendering nine runs in just 14.2 innings was alarming. He's lucky he has two unearned runs on his ledger, or else his ERA would be much higher. We have to ask: Who comes into the game to clean up Butler's mess?
Next: An ace in name only
6. Chicago White Sox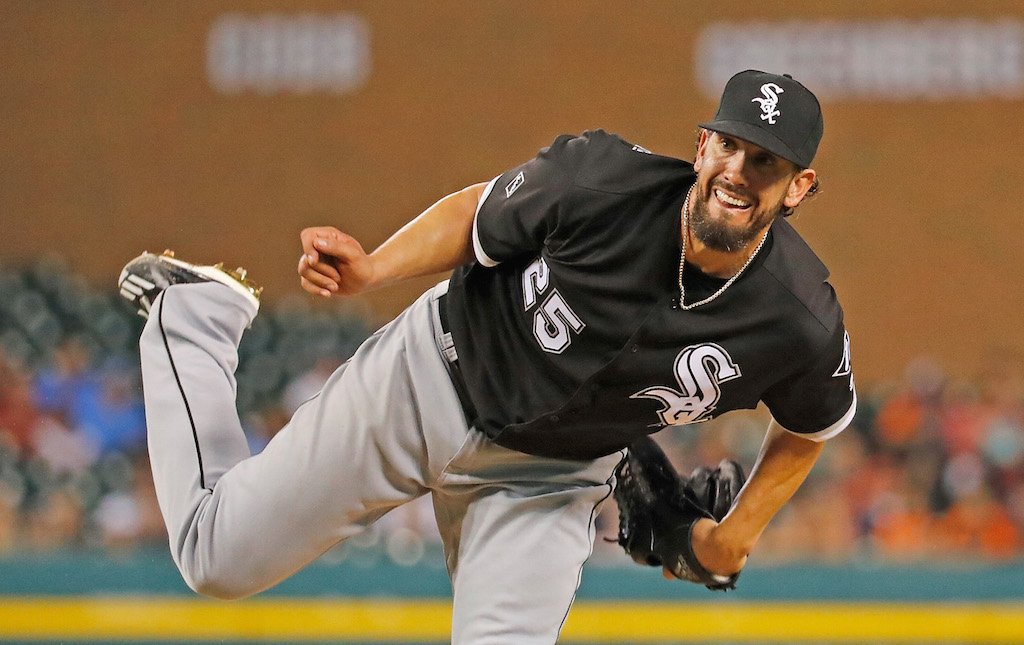 Player: James Shields
Position: SP
Key stat: 5.14 ERA
James Shields is the staff ace for the White Sox, but at this point, it's an honorary title. He hasn't finished a season with an ERA under 5.00 sine 2015, and it looks like 2018 won't be any different. A pedestrian 6.0 K/9 is backed up with a bad 3.6 BB/9.
Next: He's on track for his lowest RBI total as a pro.
7. Cincinnati Reds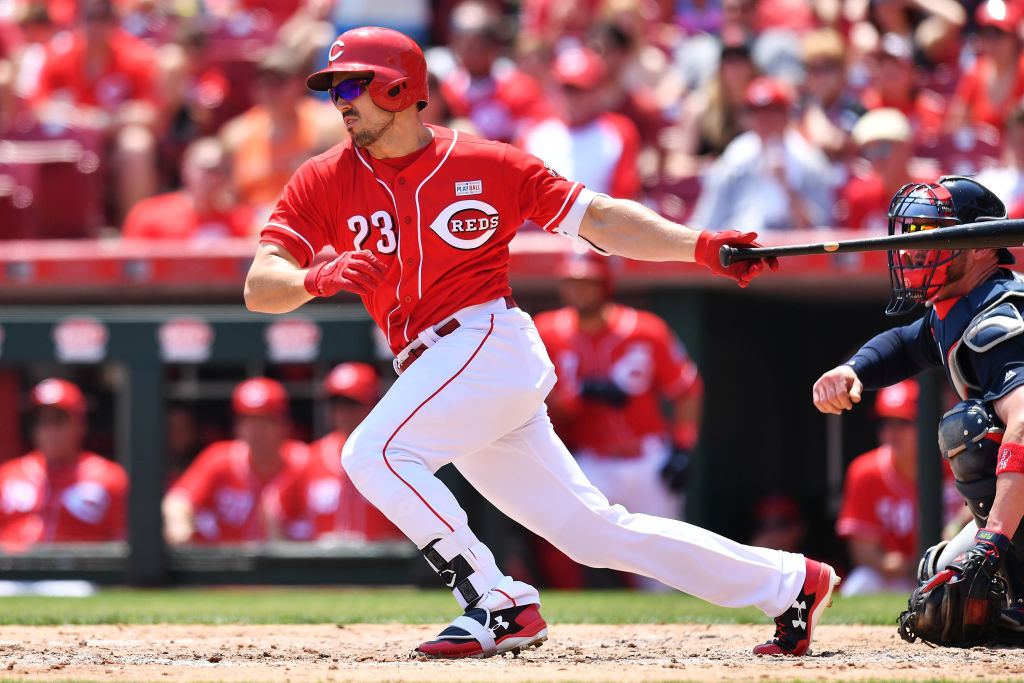 Player: Adam Duvall
Position: LF
Key stat: .171 batting average
Teams are willing to sacrifice a high batting average for power. How long of a leash will the Reds give Adam Duvall? His .171 batting average through 37 games produced just 17 RBIs, putting him on pace for 68 for the year, which would be his lowest total in a full season.
His -0.2 WAR was also the lowest since his rookie season, and when you consider the body of work you see that Duvall is the worst player on the Reds in 2018.
Next: A pitcher surrendering a home run every other inning.
8. Cleveland Indians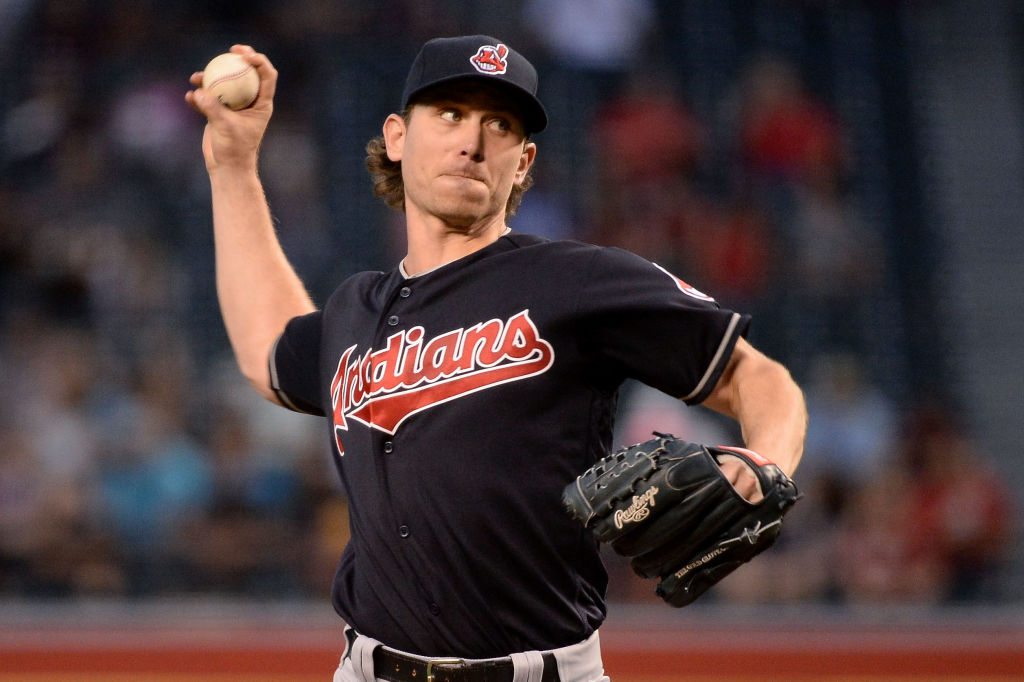 Player: Josh Tomlin
Position: SP
Key stat: 8.06 ERA
Josh Tomlin was one of the key players on a likable Indians team that played in the 2016 World Series. In 2018? Not so much. His numbers across the board are terrible (.339 batting average against, 13 home runs allowed., 25 runs in 25.2 innings), but his 8.06 ERA, the highest of his career, shows why Tomlin is the Indians' worst player in 2018.
Next: He declined a big contract, and now it's his production that's declining.
9. Colorado Rockies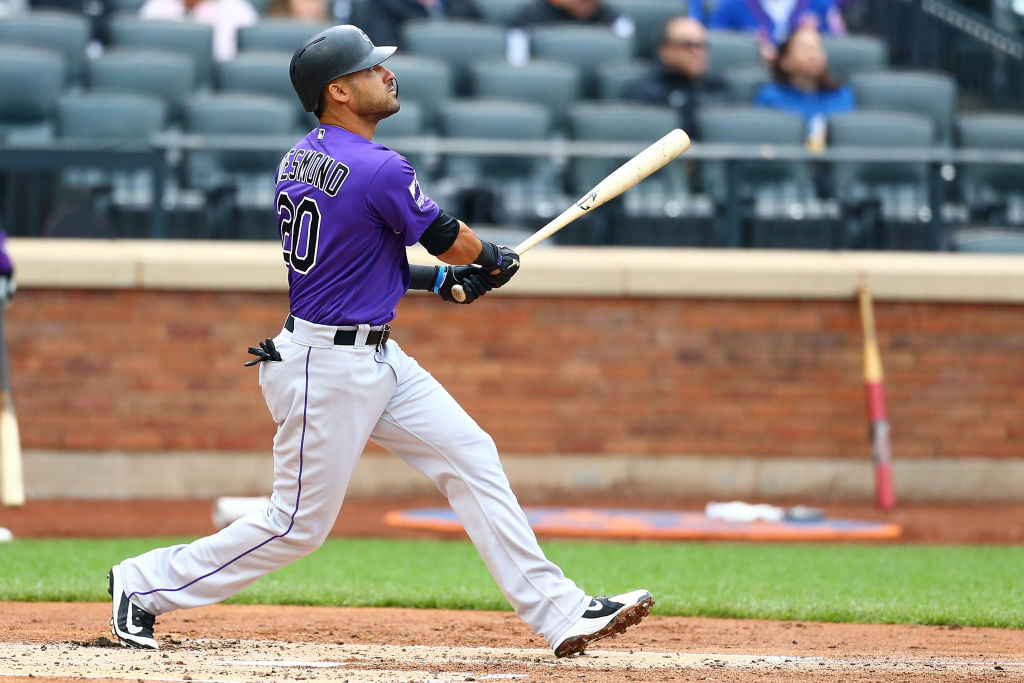 Player: Ian Desmond
Position: 1B
Key stat: -0.7 WAR
Ian Desmond was one of baseball's rising stars, but it's been bad news ever since he declined a contract extension that ended up costing him $100 million. An injury that shortened his 2017 season in Colorado was bad; his 2018 season is even worse and he's the Rockies' worst player. He was batting just .178 through 36 games with a dismal .219 OBP to boot.
Next: A repeat appearance on the worst player list.
10. Detroit Tigers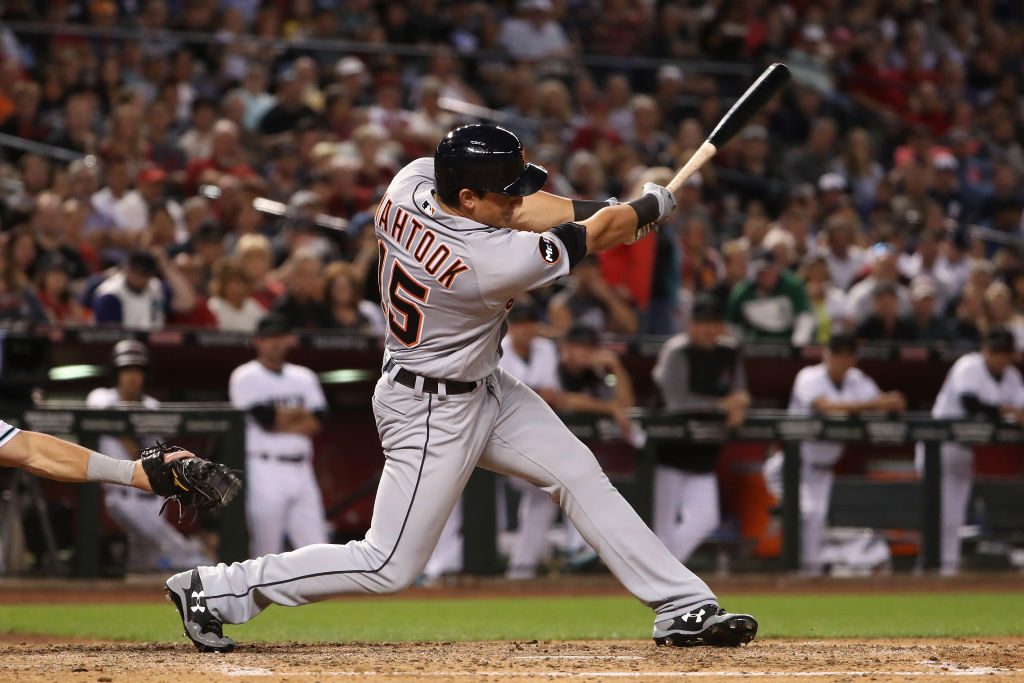 Player: Mikie Mahtook
Position: LF
Key stat: 35 at-bats
Mikie Mahtook was the Tigers' worst player in 2017, and he's heading in the same direction in 2018. The Tigers seem to know how pedestrian Mahtook's play is, which was why they're trying to hide him by sending him to the plate just 35 times six weeks into the 2018 season. But there's no hiding the terrible .143 average and 11 strikeouts in those 35 at-bats.
Next: An outfield super-sub is the worst player for the defending champions.
11. Houston Astros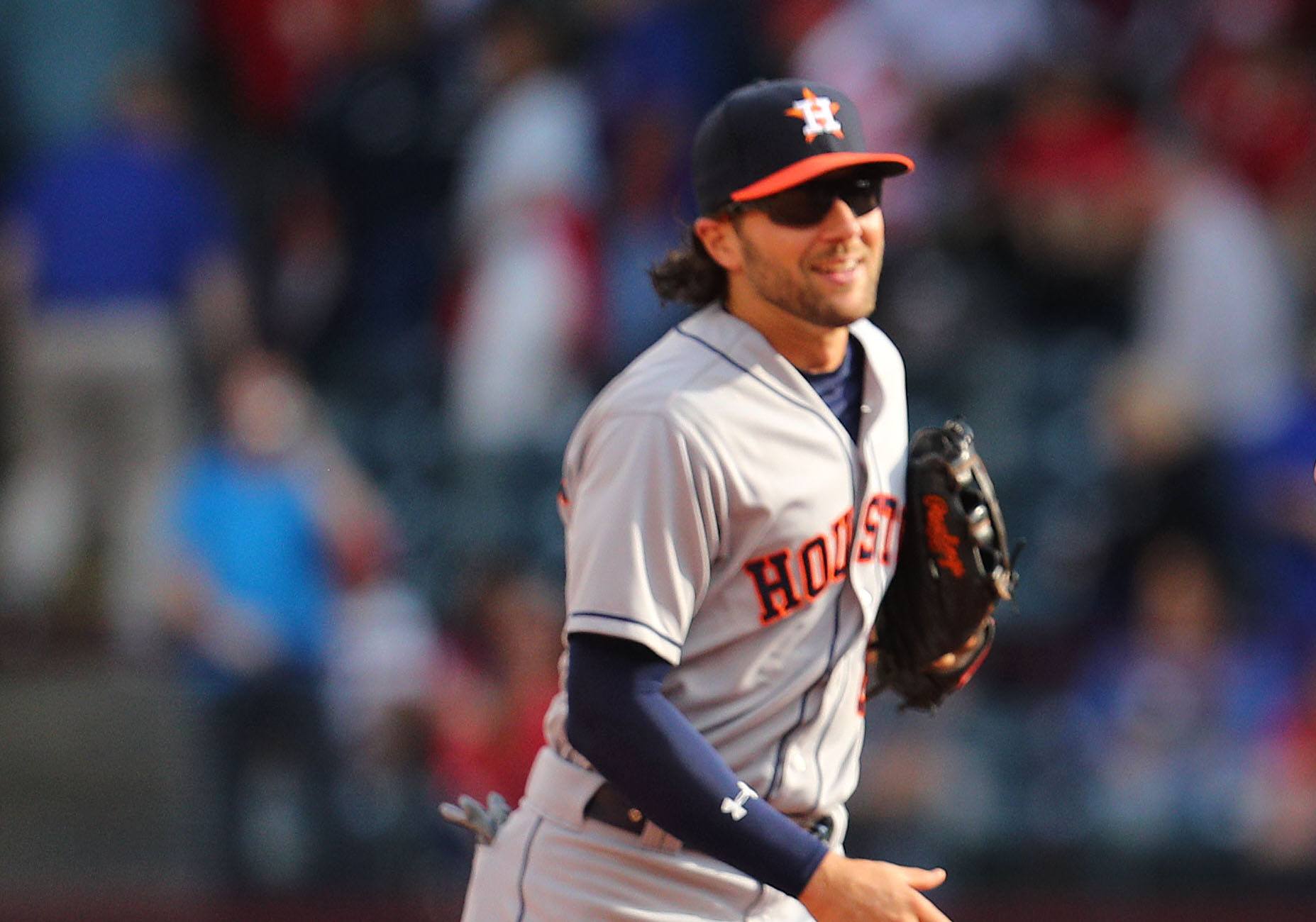 Player: Jake Marisnick
Position: OF
Key stat: 39 strikeouts
Through 32 games and the first six weeks of the season, Astros outfield super-sub Jake Marisnick is probably the worst player for the defending champions. His 39 strikeouts were the most on the team, and all those whiffs came in just 80 at-bats.
Next: A .400 batting average against is just one ugly stat.
12. Kansas City Royals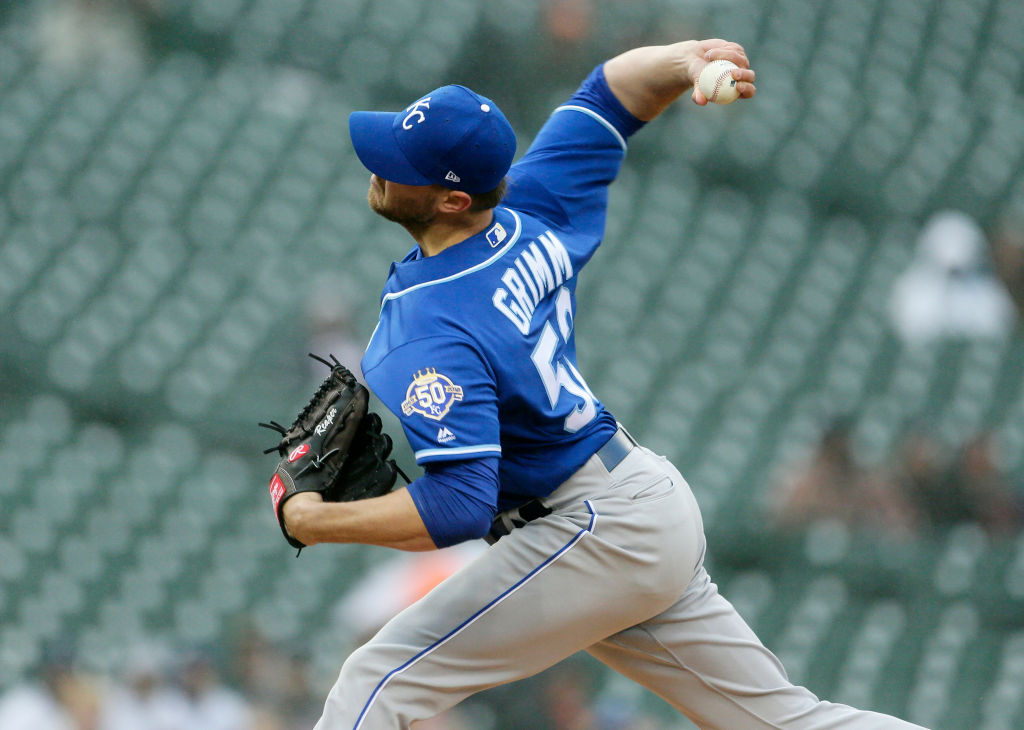 Player: Justin Grimm
Position: RP
Key stat: 21.86 ERA
At a glance, giving up just two home runs doesn't look so bad, but it's a sign Justin Grimm is the Royals' worst player in 2018. He surrendered those two home runs in just seven innings. For reference, starter Jason Hammel surrendered just one more home run in six times as many innings. Grimm carried a .400 average against, a 3.00 WHIP, and an atrocious 21.86 ERA a month into the season.
Next: He's bad, and his backup isn't any better.
13. Los Angeles Angels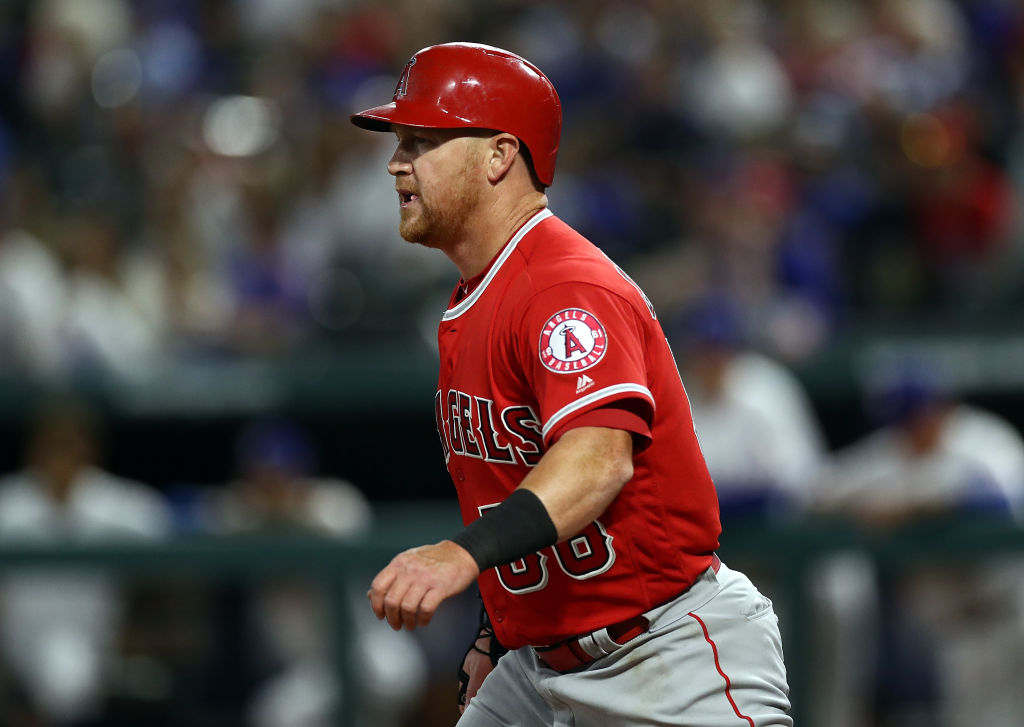 Player: Kole Calhoun
Position: RF
Key stat: .161 batting average
Kole Calhoun is the Angels top option in right field, but his 2018 numbers are as bad as when he entered the league in 2012. A .161 batting average is awful, the .187 OBP isn't much better, and he had just one home run and 11 RBIs in 118 plate appearances.
Calhoun is probably the Angels worst player, but he'll likely be in the lineup for a while. His backup, Chris Young, isn't any better at the plate.
Next: Nothing looks good on this pitcher's stat line.
14. Los Angeles Dodgers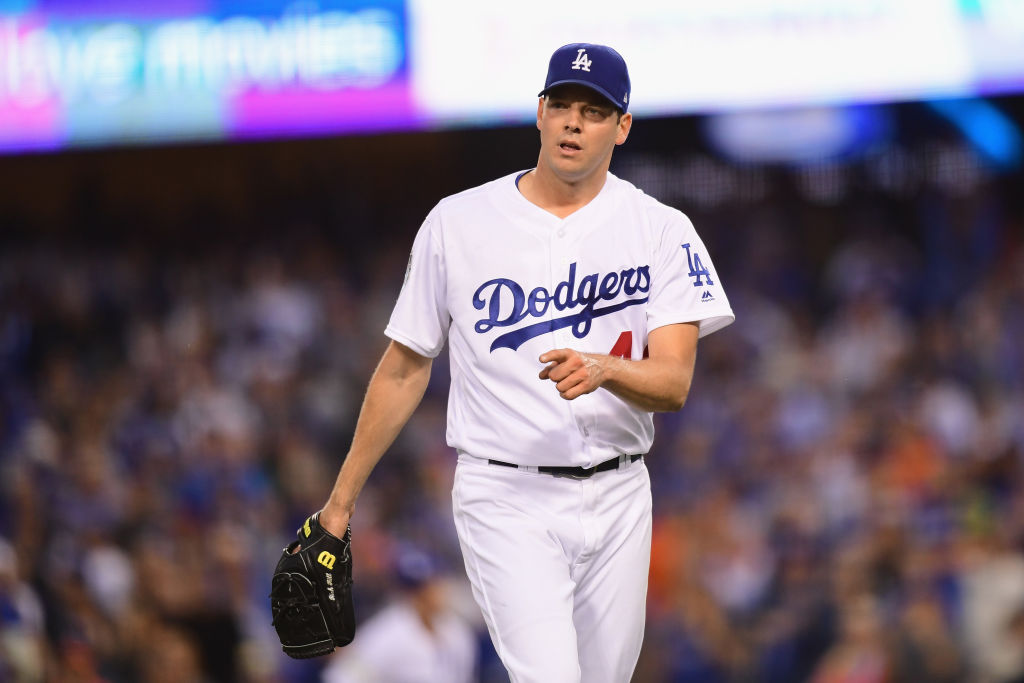 Player: Rich Hill
Position: SP
Key stat: .316 batting average against
We're trying to avoid calling injured players the worst players, but these are the Dodgers we're talking about. It seems like they're all injured. Hill wasn't pitching very well before — or after — an April finger injury, which was clear from his .316 batting average against, 1.74 WHIP, six home runs allowed, and 7.11 ERA through 19 innings of work.
Next: A bad player on a bad team
15. Miami Marlins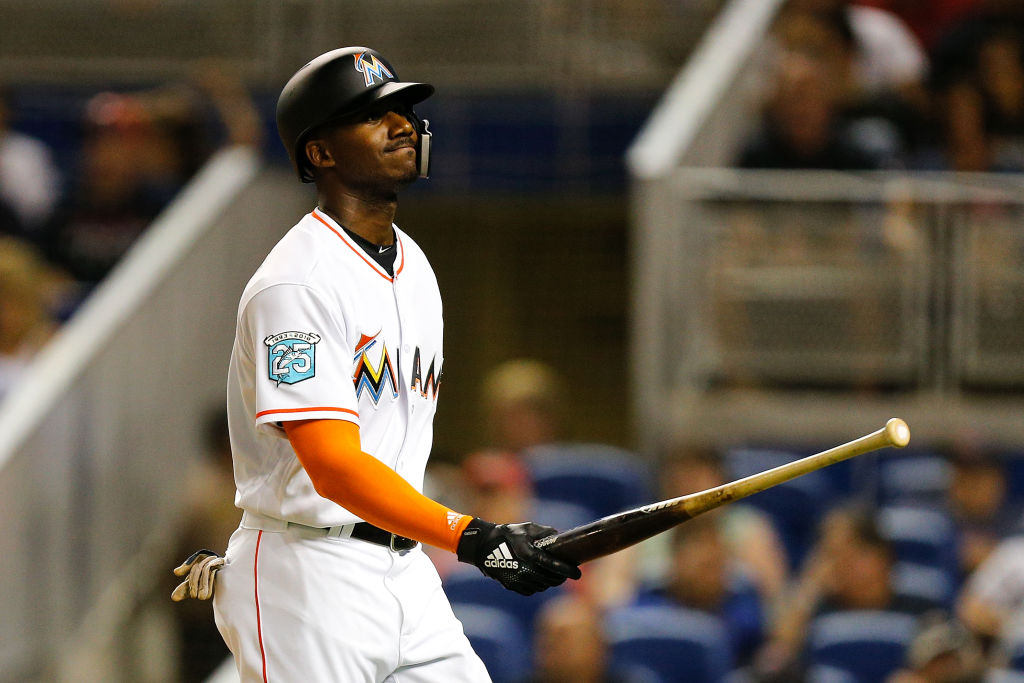 Player: Lewis Brinson
Position: CF
Key stat: 46 strikeouts
The Marlins should have given up on 2017 early, and we're saying the same for 2018. The entire team is dreadful, but Lewis Brinson is the worst player. He's still young so there's time to turn things around, but the .172 batting average and 46 strikeouts he had in 122 at-bats were pretty bad, even for the Marlins.
Next: The stats don't lie
16. Milwaukee Brewers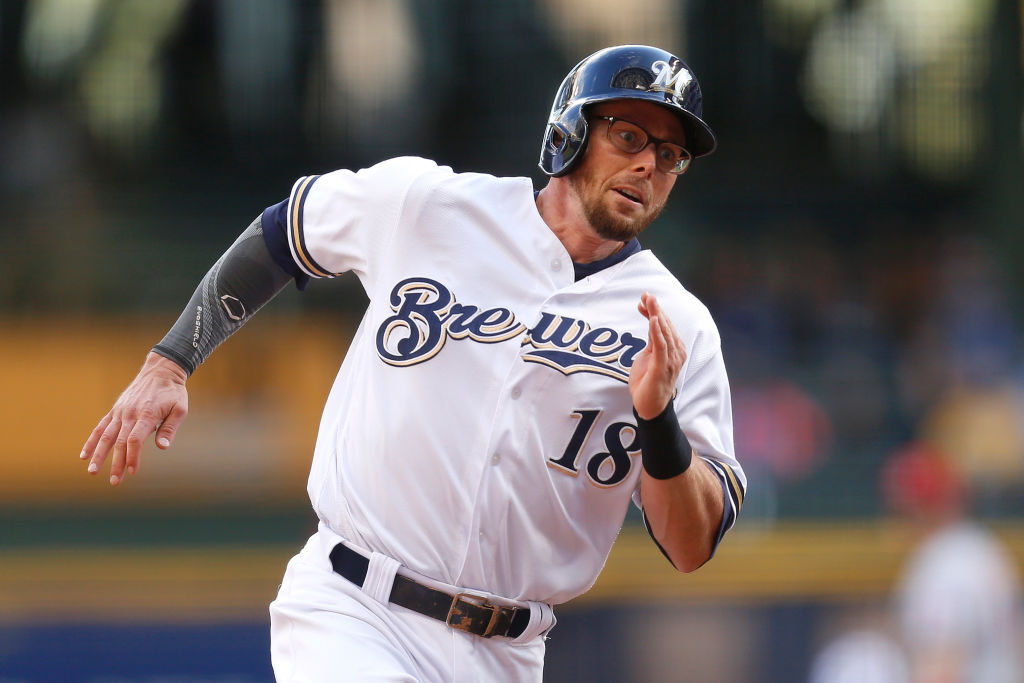 Player: Eric Sogard
Position: SS
Key stat: .100 batting average
Eric Sogard played in 28 of the Brewers' first 38 games in 2018, which is a big enough sample size to call him their worst player. Frankly, with 17 strikeouts and just six hits in 60 at-bats, it's not even much of an argument.
Next: The 2018 season is shaping up as the worst for this journeyman.
17. Minnesota Twins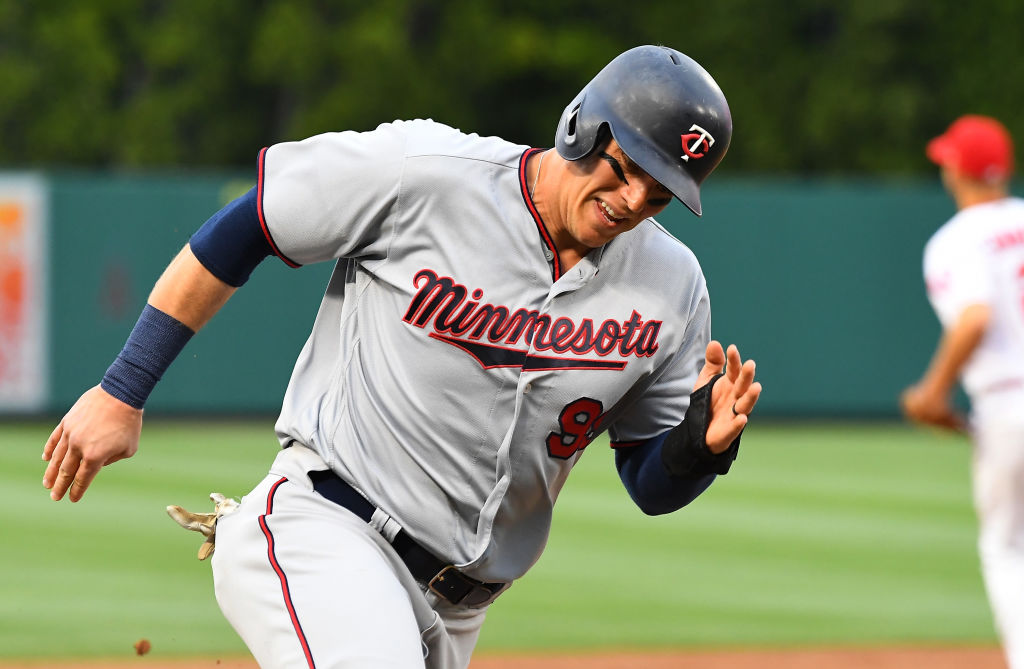 Player: Logan Morrison
Position: 1B/DH
Key stat: .178 batting average
Logan Morrison enjoyed something of a breakout season in Tampa in 2017, finishing with 38 home runs, 85 RBIs, and a .273 average. Through 30 games in Minnesota, he was the Twins' worst player with a meager .178 average.
Next: His best days are definitely behind him.
18. New York Mets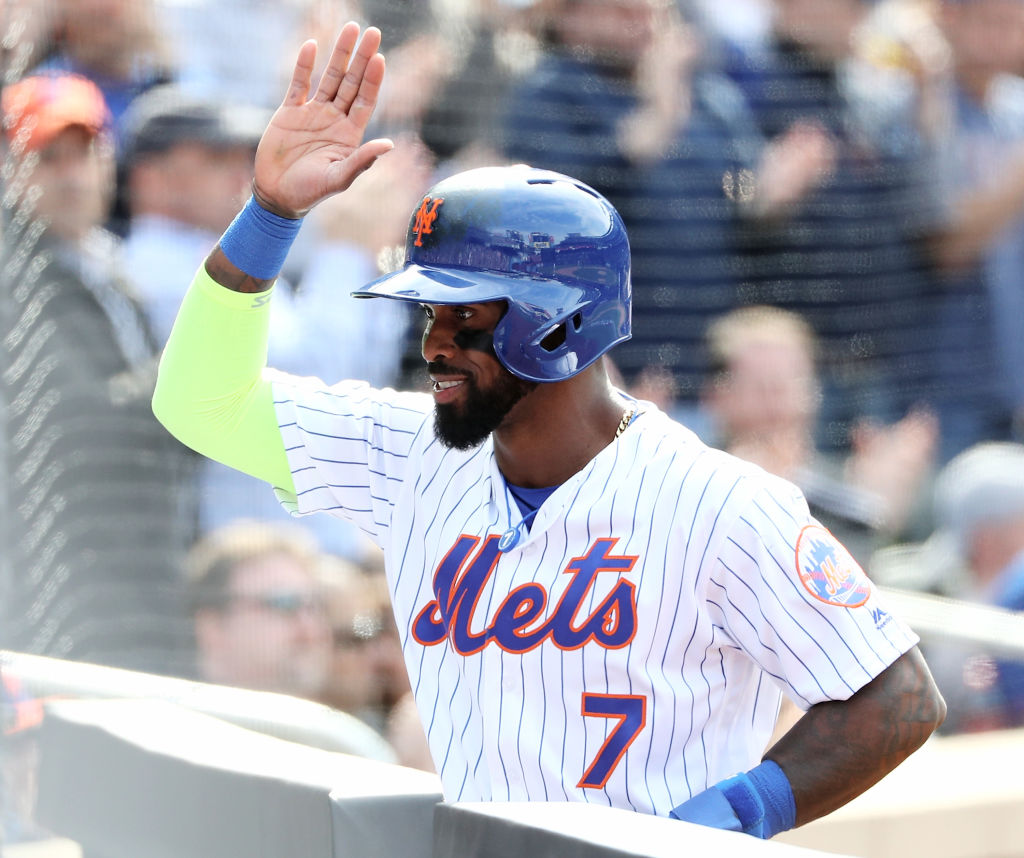 Player: Jose Reyes
Position: SS
Key stat: 5 hits
We said in 2017 that Jose Reyes didn't belong in the big leagues anymore, and yet here he is as the Mets backup shortstop. If he did belong in the majors in 2017, he definitely doesn't belong in 2018.
He had five hits, just as many strikeouts, and a paltry .122 batting average in 41 at-bats in 2018, which is enough to be the Mets' worst player. With numbers like that, it's safe to say Reyes' best days are behind him.
Next: A player struggling with another season of slipping production.
19. New York Yankees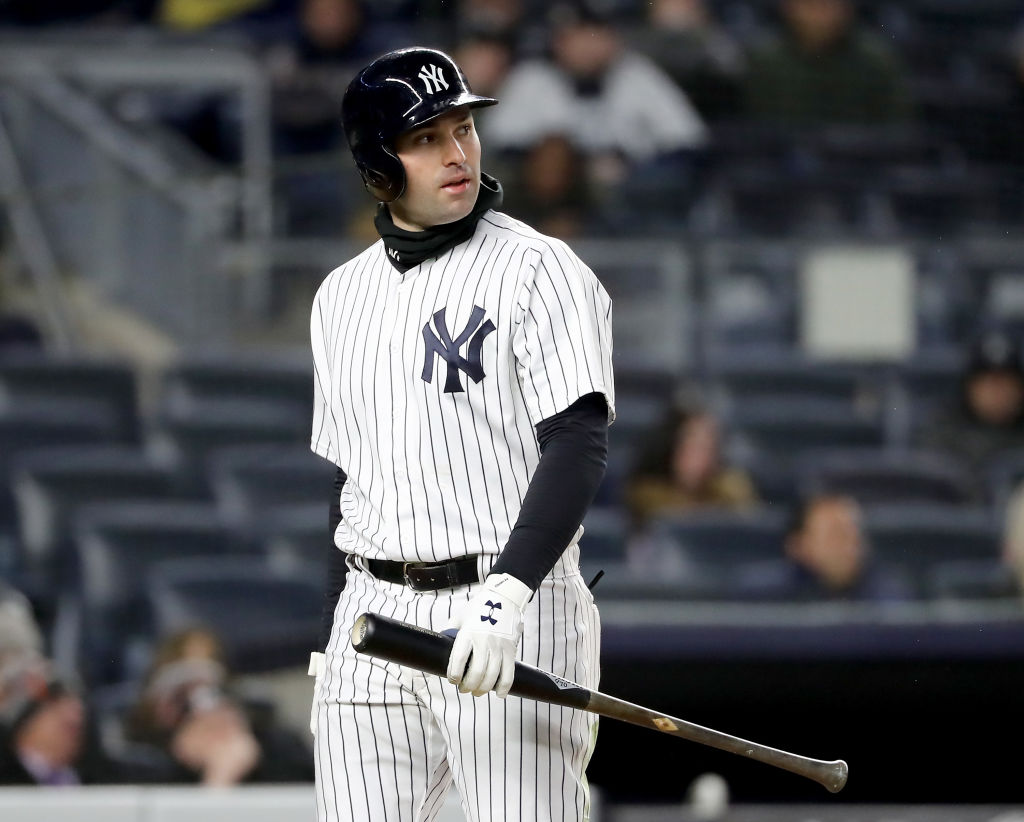 Player: Neil Walker
Position: 1B
Key stat: 8 RBIs
Everything seems to be working for the Yankees in 2018, so it's easy to overlook how bad Neil Walker's performance is. Through 28 games and 96 at-bats, he had just eight RBIs, which put him on pace for 40 RBIs for the season and a third straight season of declining production in that category.
Next: Quick decline.
20. Oakland A's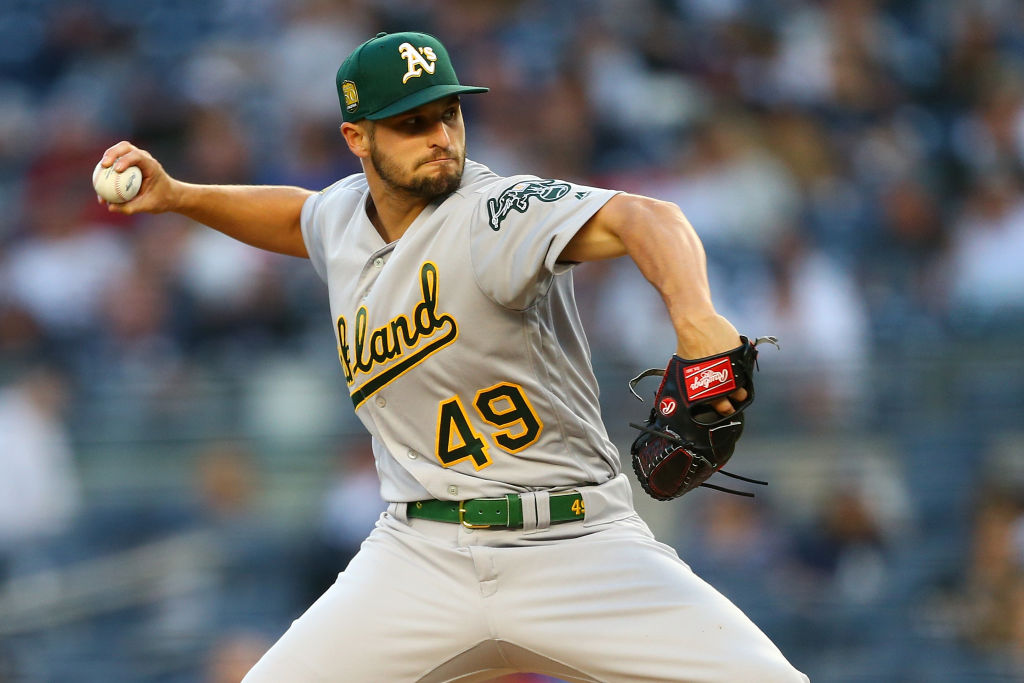 Player: Kendall Graveman
Position: SP
Key stat: 0-5 record
As recently as 2016, you could have called Kendall Graveman the A's best player, but he's quickly declined to being the team's worst player. The A's trotted out Graveman for six starts in the first six weeks of the season, and all he did was go 0-5 with 41 hits and 28 earned runs in 28.1 innings for an 8.89 ERA.
Next: We'll cut him a little slack.
21. Philadelphia Phillies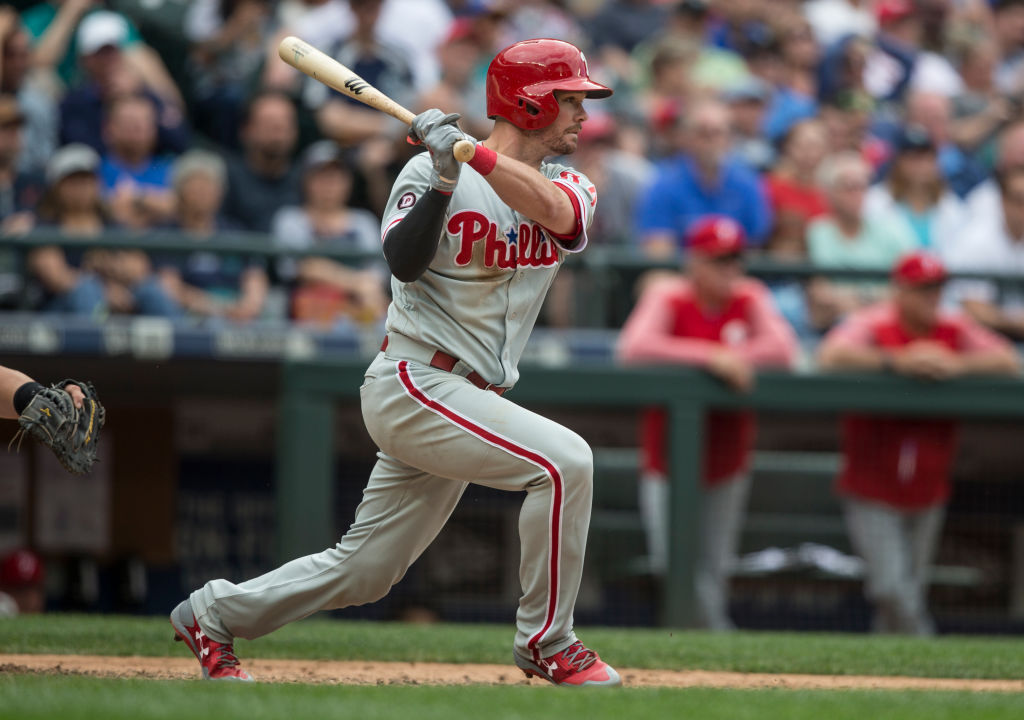 Player: Andrew Knapp
Position: C
Key stat: 23 strikeouts
In a season where strikeouts are way up for everyone, Andrew Knapp's 23 strikeouts in the first month didn't look so bad. Plus, as a backup catcher, he's in and out of the lineup. But with 23 strikeouts in 54 at-bats over 20 games, he's well on the way to passing the 56 whiffs he had in 2017. Not only that, but his .185 batting average was the worst among all Phillies position players on the 25-man roster. Ouch.
Next: We'd hesitate to bring him into the game.
22. Pittsburgh Pirates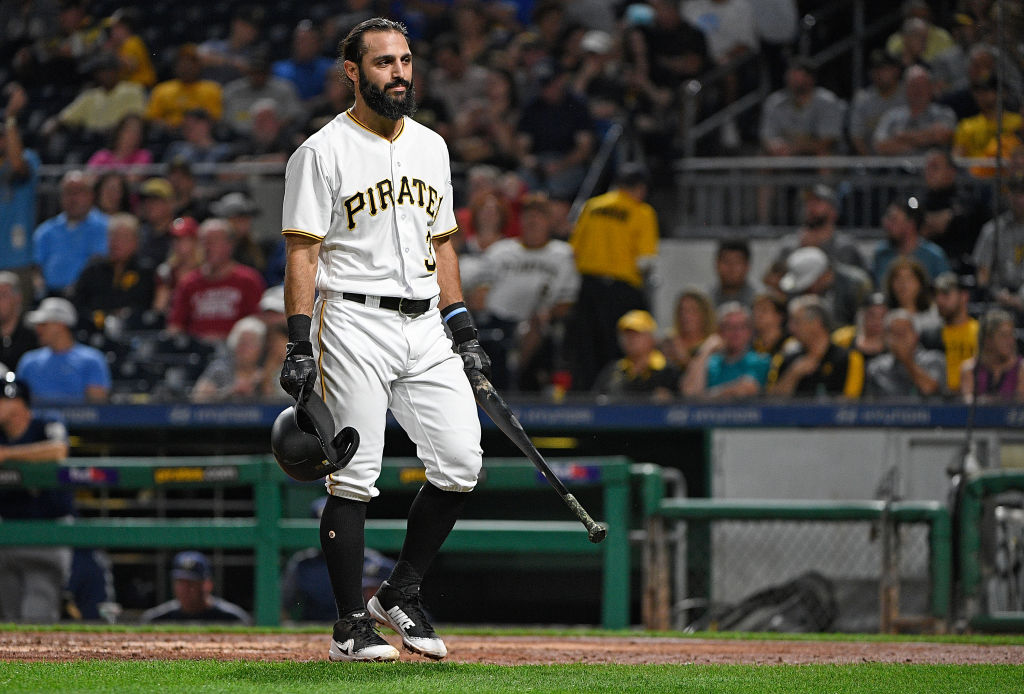 Player: Sean Rodriguez
Position: Util.
Key stat: .145 batting average
Sean Rodriguez is valuable as a super sub for the Pirates since he can play every position except for pitcher and catcher. But we'd hesitate to bring him into the game. His .145 batting average wasn't pretty, and neither were his six hits and 20 strikeouts in 55 at-bats.
Next: Troubles on the mound followed him from the AL to the NL.
23. San Diego Padres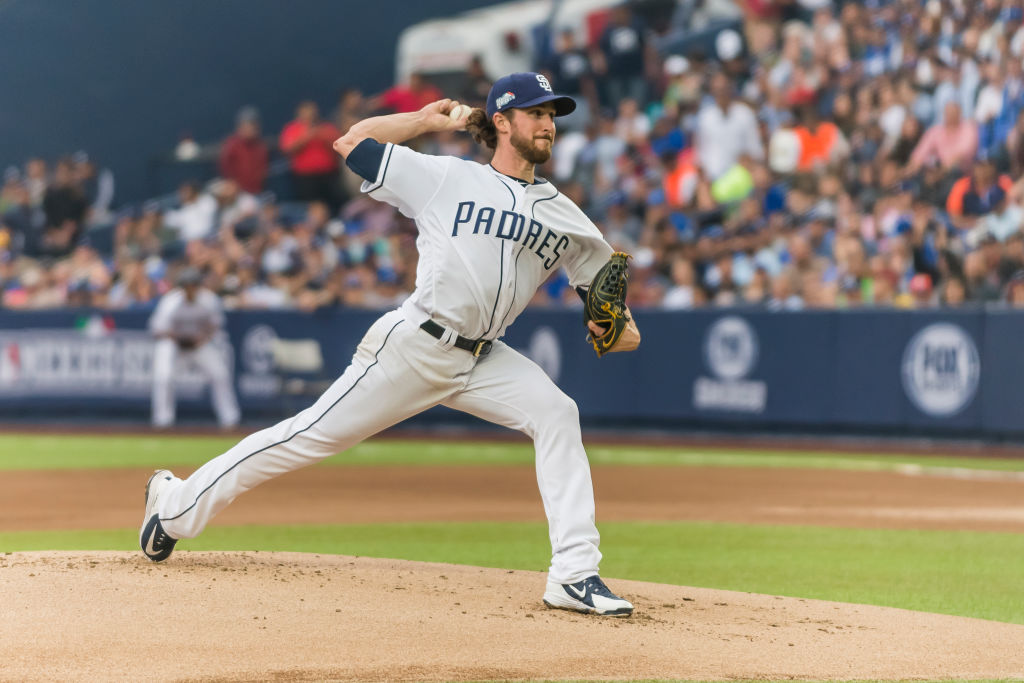 Player: Bryan Mitchell
Position: SP
Key stat: 6.47 ERA
We can't say switching from the AL to the NL is causing Bryan Mitchell's problems on the mound because he wasn't that great when he played for the Yankees from 2014 to 2017. In seven starts with the Padres, Mitchell had an 0-3 record and a 6.47 ERA with 26 walks in 32 innings.
Next: How long will he last in the starting rotation with stats like this?
24. San Francisco Giants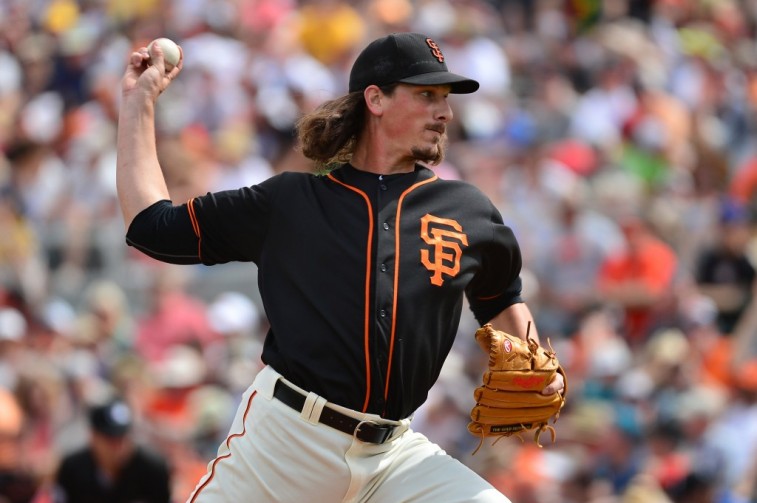 Player: Jeff Samardzija
Position: SP
Key stat: 6.62 ERA
Jeff Samardzija is at the top of San Francisco's patchwork rotation now, but he probably won't be the ace for long the way things are going. He lasted just 17.2 innings in his first four starts, during which he surrendered 19 hits and 13 earned runs for a 6.62 ERA.
Next: Call the fire department.
25. Seattle Mariners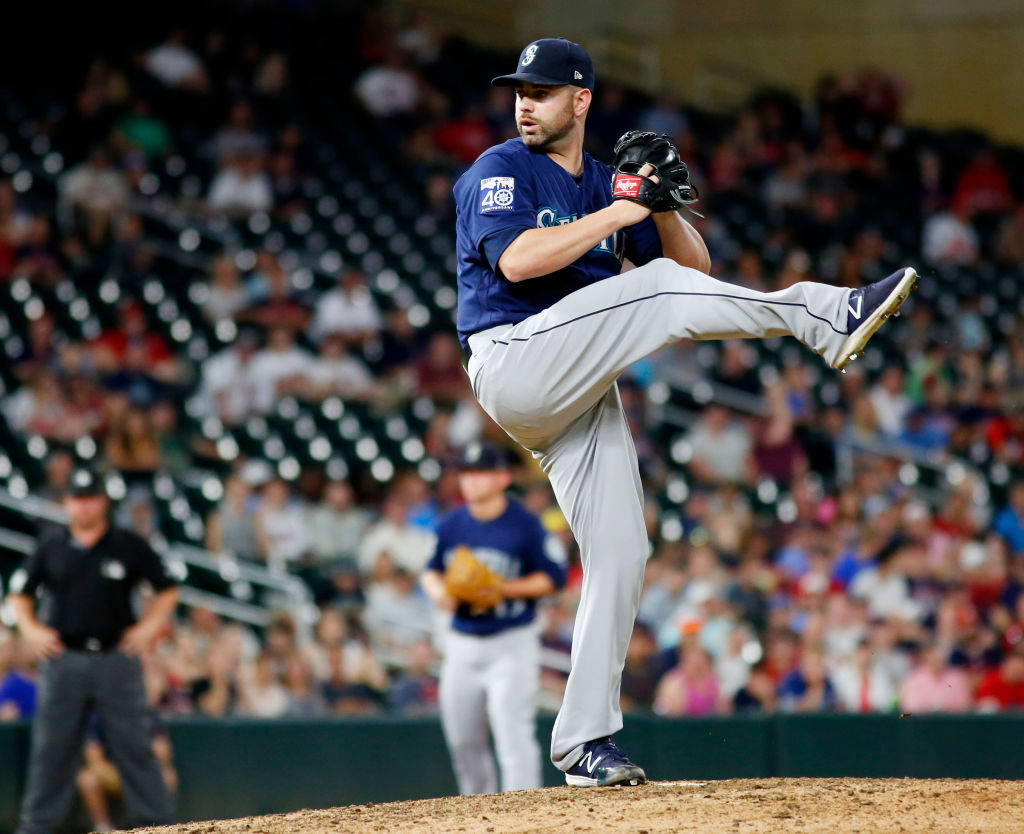 Player: Marc Rzepczynski
Position: RP
Key stat: 3.00 WHIP
As a middle reliever, Marc Rzepczynski's job is to put out fires, or at least not start them. Unfortunately, he's basically a gas can waiting to ignite, is probably the Mariners' worst player, and is definitely the worst bullpen arm. Over 13 appearances he lasted just 5.1 innings while giving up 11 hits, five walks, and two home runs. When you crunch the numbers, it comes out to a dismal 10.13 ERA and an awful 3.00 WHIP.
Next: The declining batting average continues.
26. St. Louis Cardinals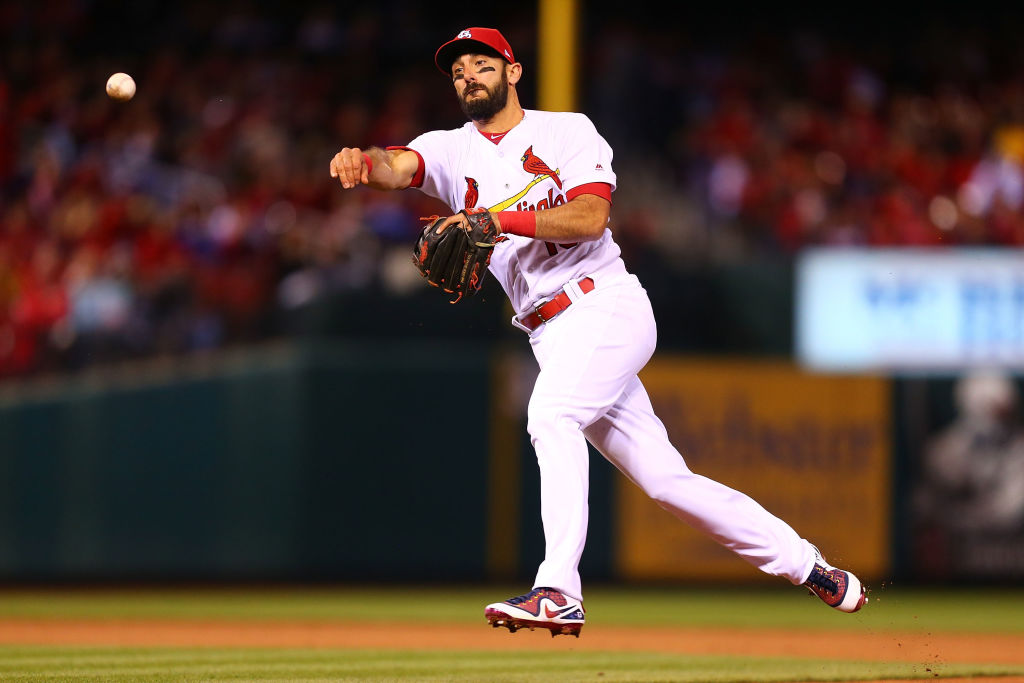 Player: Matt Carpenter
Position: 3B
Key stat: .147 batting average
Matt Carpenter is a cornerstone player for the Cardinals, but stat-wise he's trending in the wrong direction. His batting average has declined every season since 2014, all the way down to his .147 mark through 33 games in 2018. His 37 strikeouts a little over a month into the season are nearly one-third as many as he had all of 2017. We're not saying he can't bounce back, but his numbers (batting average down and strikeouts up) keep going the wrong direction.
Next: A pitcher who's no stranger to giving up the long ball.
27. Tampa Bay Rays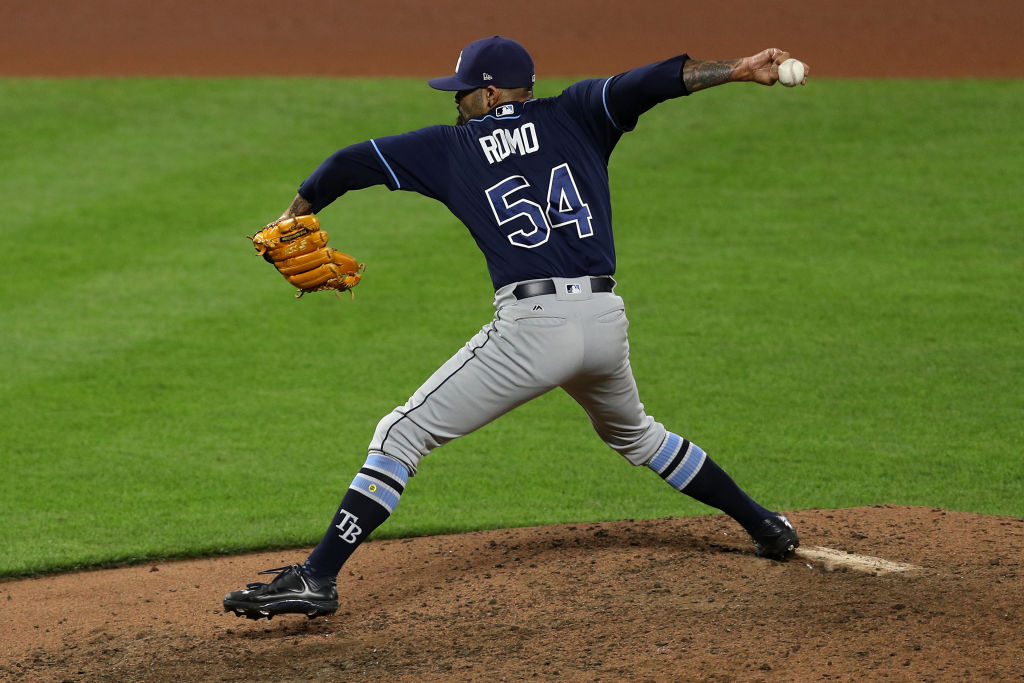 Player: Sergio Romo
Position: RP
Key stat: .321 batting average against
The ERA numbers for relievers don't always tell the whole story, but Sergio Romo's 6.23 mark early in the season wasn't pretty. More telling was the .321 batting average against in 15 appearances in 2018. He surrendered 17 hits (including four home runs) in just 13 innings, making him the Rays' worst player.
Next: You don't expect big production from a catcher, but still…
28. Texas Rangers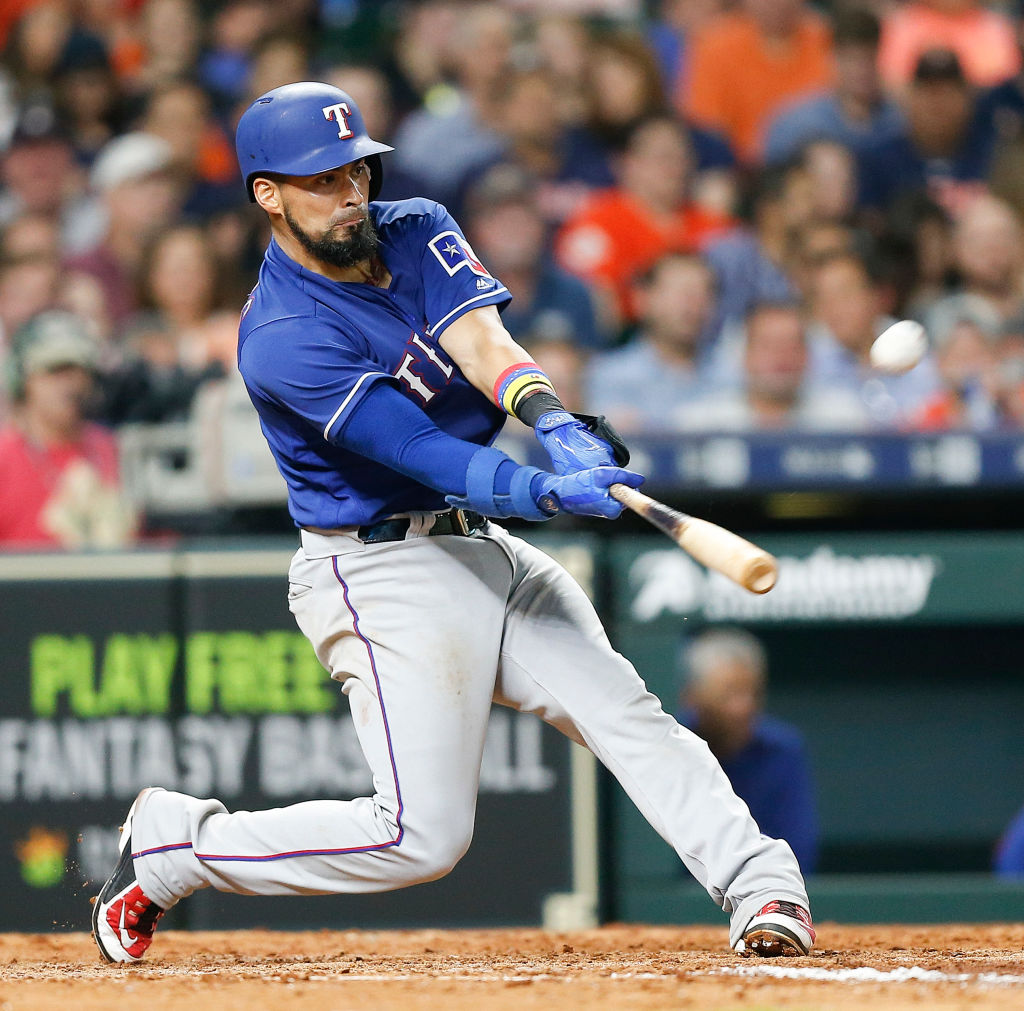 Player: Robinson Chirinos
Position: C
Key stat: 45 strikeouts
Baseball fans don't expect big production from a catcher, but Robinson Chirinos struggles in a way that makes him the Rangers' worst player. In 97 at-bats in 27 games, he had 45 strikeouts, just five RBIs, and a paltry .186 batting average. Ouch.
Next: His batting average is about as bad as it gets.
29. Toronto Blue Jays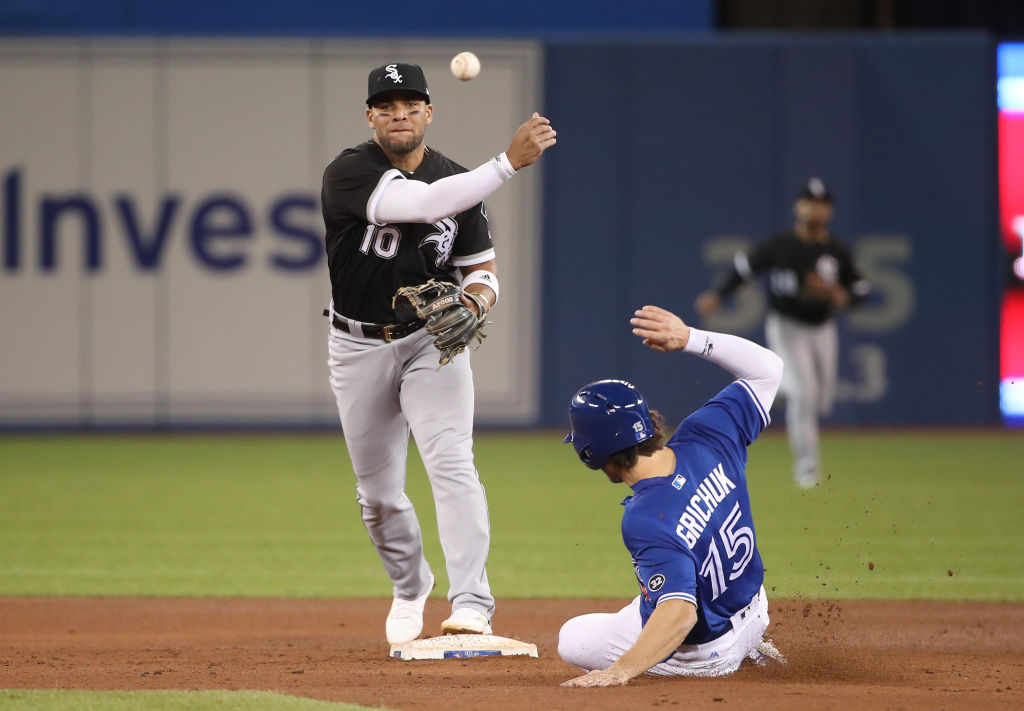 Player: Randal Grichuk
Position: RF
Key stat: .106 batting average
Randal Grichuk played in 25 of the Blue Jays first 38 games, and it's safe to say he was their worst player. His .106 batting average was 40 points lower than the next player with a similar amount of at-bats (Devon Travis had a .148 average in 61 at-bats). The 24 strikeouts certainly weren't helping the former first-round draft pick in his quest to boost his average.
Next: We'll forgive you for overlooking this guy.
30. Washington Nationals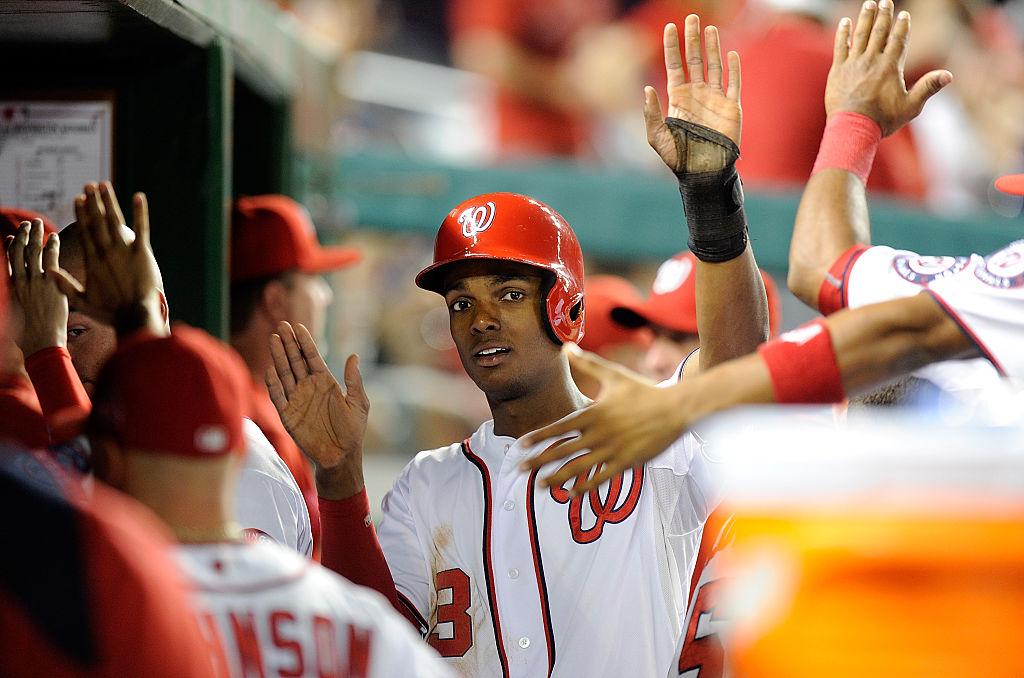 Player: Michael Taylor
Position: CF
Key stat: 9 RBIs
Michael Taylor didn't miss any of the Nationals first 39 games in 2018, but we'll forgive you for overlooking him. After all, he hardly had any impact on the lineup. He's never been stellar with the bat, but he was hitting just .188 roughly one-quarter through the season. With just nine RBIs in 133 at-bats, he was on track for his lowest RBI total since plating 16 in 2016, when he was up and down from the minors.
Read more: These Are the Fastest Kentucky Derby Winners Throughout the Years