7 Worst Scandals in Pro Golf History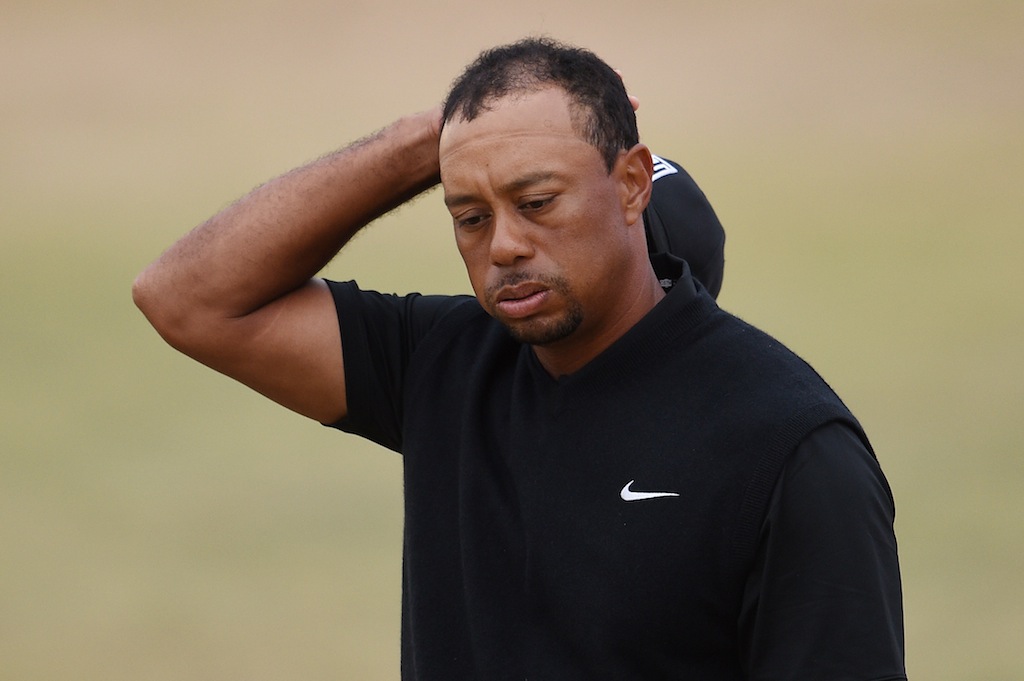 When discussing pro golf, we tend to limit our focus to the greatness of Jordan Spieth or the surprising amount of money made by caddies. But these are merely things that take place on the course. It might surprise you to learn that, despite golf priding itself on class and etiquette, the sport is far from squeaky clean. As we've seen in the past, the worst pro golf scandals can come out of nowhere.
Despite making $931,000 on a stock he purchased thanks to an insider trading tip from sports gambler Billy Walters, Phil Mickelson will not face criminal charges. Instead, he had to pay back "all ill-gotten gains" ($1.03 million after interest). Such is the penalty for someone who is charged as a "relief defendant." While Mickelson has since taken responsibility for his actions in this situation, the way we see it, he's getting off lucky.
Many individuals in the golf community have faced difficult times thanks to scandalous behavior. In our opinion, these seven instances are the worst golf scandals in history.
1. Jane Blalock scandal
Back in the '70s, Jane Blalock was an absolute force in women's pro golf. By the time she retired, Blalock had won 27 titles on the tour, was a Rookie of the Year, and once managed to make 299 cuts in a row. We should associate these sort of career accomplishments with her name — except that's not the case. People connect Blalock's name to something much worse: cheating.
Blalock faced accusations of improperly marking her balls on the green, improving her lies, and ultimately receiving a suspension for her actions. The latter resulted in an ugly lawsuit, which ended with a "ruling that the LPGA was in violation of antitrust." Talk about drama.
2. John Daly scandal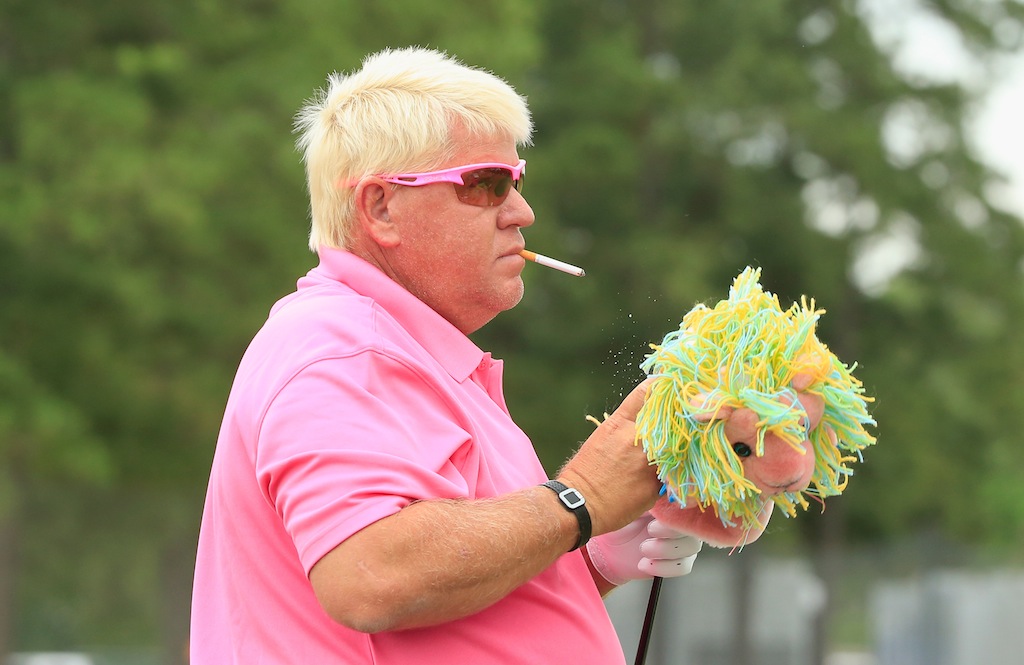 John Daly is not your average golfer. And just so we're clear, his clothes aren't the only thing about him that's loud. The guy is straightforward, unabashed, and controversial. Whether we're talking about drinking or sex scandals, this guy has been at the center of a lot of controversy.
However, for us, what might be the most shocking thing about Daly is his gambling problem. Using his tax returns, Daly ran the numbers and determined that his net loss from gambling is around $55 million. This is not a joke; this is real life.
As Daly noted back in 2014: "We went through all my tax records to find out, because I really didn't know, and it just came to that. I was shocked. I thought it might have been $20–25 (million), but I had no idea that it was $55–57 million. It's crazy." Yes, John, it is.
3. Dustin Johnson scandal
Back in 2014, Dustin Johnson faced a situation that could've easily derailed his pro golf career, when he opted to take a "voluntary leave of absence" after testing positive for cocaine. Through a statement issued by his management company, Johnson said:
I will use this time to seek professional help for personal challenges I have faced. By committing the time and resources necessary to improve my mental health, physical well-being and emotional foundation, I am confident that I will be better equipped to fulfill my potential and become a consistent champion.
Unfortunately, this incident is not isolated. In reality, this was the third time that Johnson had failed a drug test, once in 2009 for marijuana and twice (2012 and 2014) for cocaine.
4. Ted Bishop scandal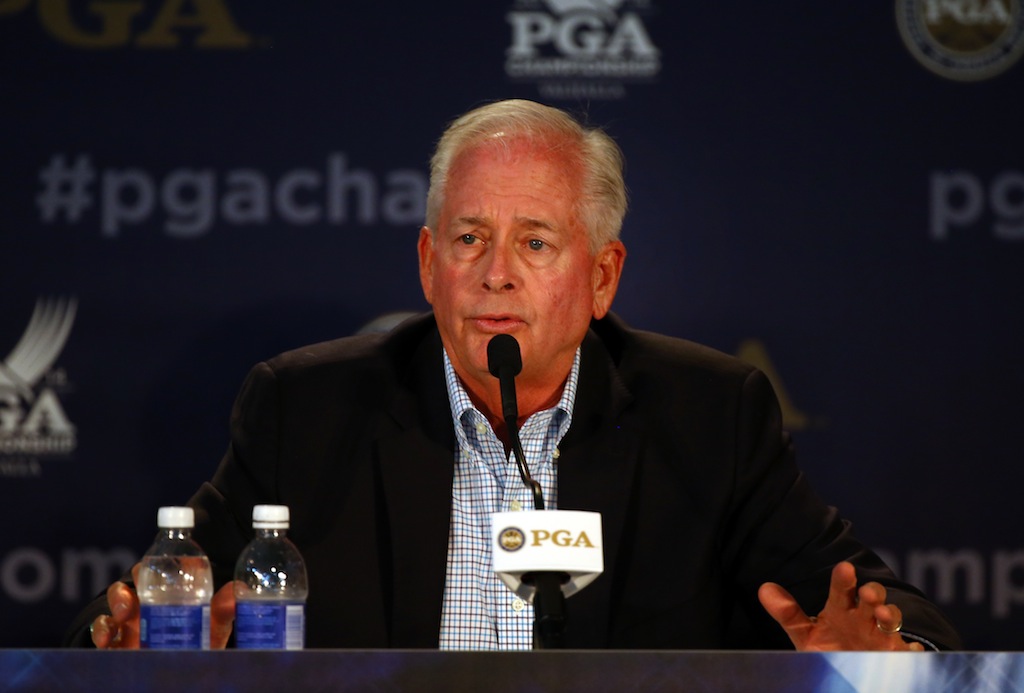 Despite his title as the President of the PGA of America, Ted Bishop went on Twitter and called golfer Ian Poulter a "lil girl." As you can imagine, this did not go over well. It took less than a day for the PGA of America Board of Directors to vote him out of office. "The PGA of America understands the enormous responsibility it has to lead this great game and to enrich lives in our society through golf," said PGA Chief Executive Officer Pete Bevacqua. "We must demand of ourselves that we make golf both welcoming and inclusive to all who want to experience it, and everyone at the PGA of America must lead by example."
Bad form. Bad form, indeed.
[Correction 3/6/17: This article originally referred to Ted Bishop as "Tom Bishop," it has been edited to fix that error.]
5. Tiger Woods scandal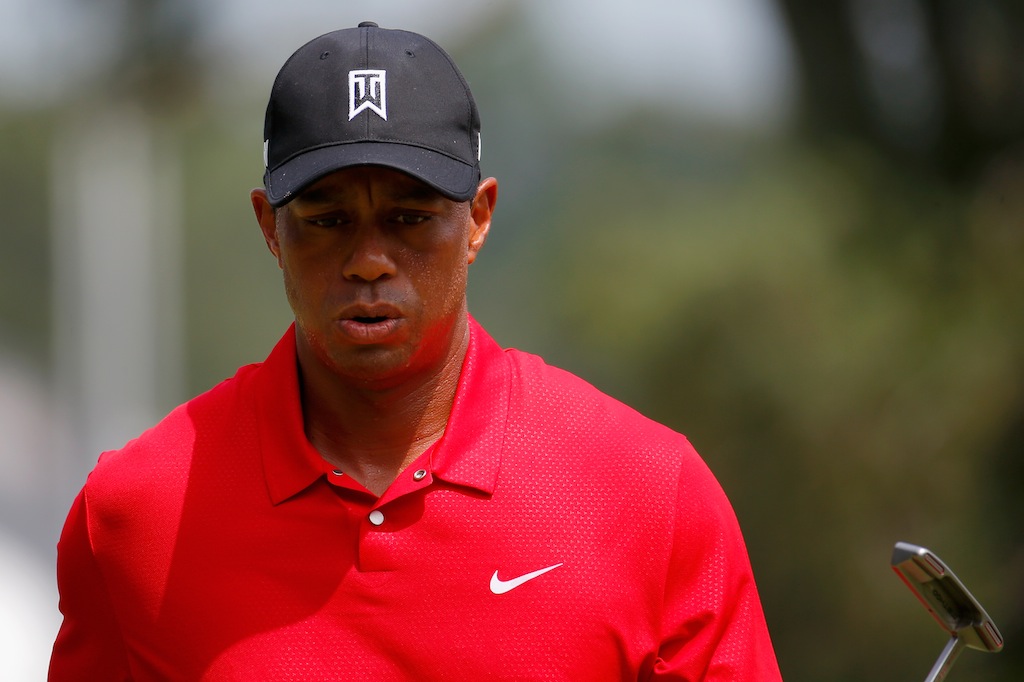 The scandal that caused Tiger Woods' fall from grace is not just the biggest in the history of pro golf, it's among the worst scandals the world of sports has ever seen. In 2009, when Woods' car crashed into that tree outside of his house, no one could've possibly predicted the chaos that would soon follow. And by chaos, we mean overwhelming allegations of cheating. Following this incident, like his pro golf game, Woods' image would never be the same.
6. Lexi Thompson scandal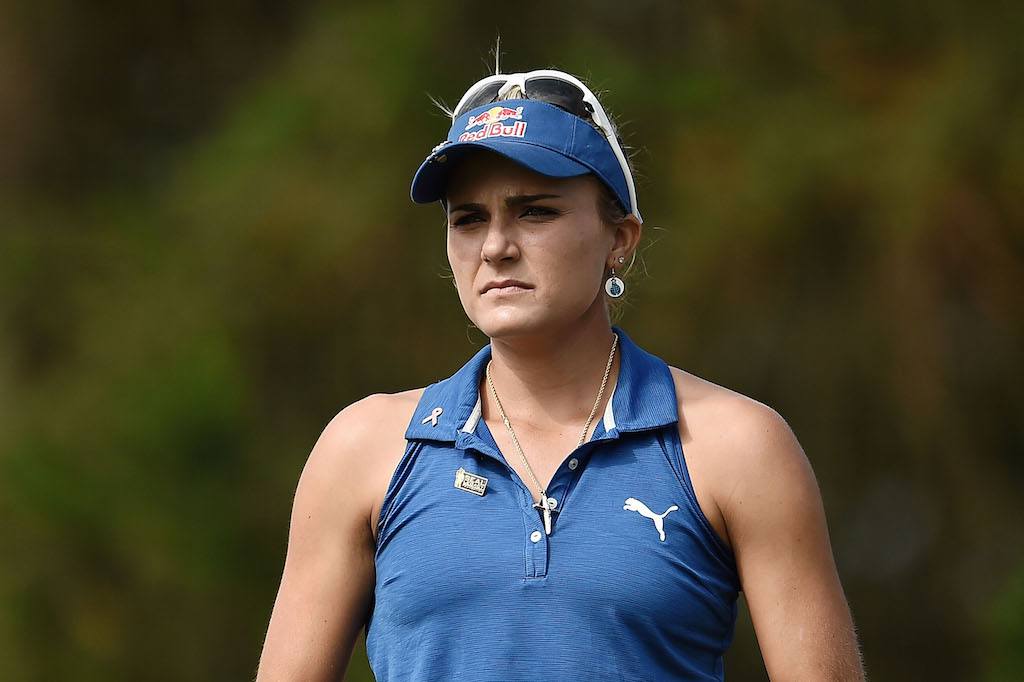 The scandal involving Lexi Thompson is less about what she did and more about the ridiculousness of the rules. During the final round of the 2017 ANA Inspiration, Thompson was informed that she was being given a four-shot penalty for an infraction she committed the day before.
As it turns out, a television viewer emailed LPGA officials after noticing Thompson didn't properly replace her ball while putting in the 17th green during the third round. That's right, thanks to a controversial rule that allows viewers to report infractions, Thompson was hit with a "tournament-altering" penalty. She went on to lose in a playoff. As you can imagine, we're not the only ones who think this rule is absurd.
7. Tiger Woods scandal (again)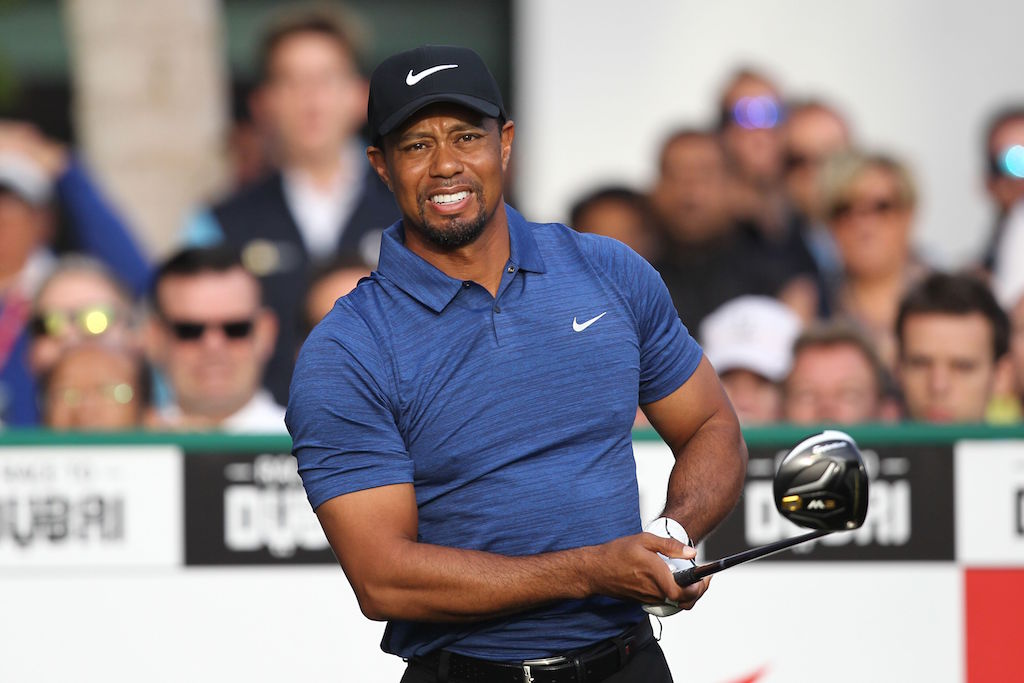 We're not sure if this is rock bottom for Tiger Woods, but it's pretty much as close as one could get. In the latest scandal involving one of golf's greatest all-time players, Woods was arrested for driving under the influence after being found asleep behind the wheel. Interestingly enough, alcohol was not a factor in the incident, as Woods blew a 0.00 in the breathalyzer test.
Following the event, the 14-time major champion had this to say in a statement:
I understand the severity of what I did, and I take full responsibility for my actions. I want the public to know that alcohol was not involved. What happened was an unexpected reaction to prescribed medications. I didn't realize the mix of medications had affected me so strongly.
Tiger has since completed an "intensive program" to help him combat his latest issue. Hopefully in the near future, Woods will find himself in the news for something he does on the course rather than for another incident he has off it.
Information courtesy of ESPN, Golf.com, and GolfChannel.