Horrible Tattoos: 7 Pro Athletes With the Worst Ink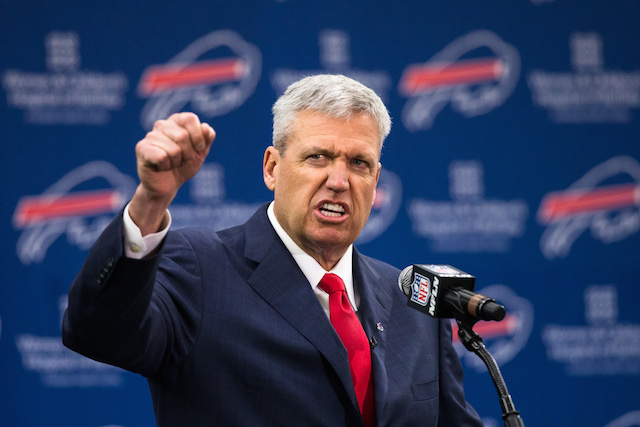 During his stint as the head coach of the New York Jets, Rex Ryan got a tattoo of his wife wearing nothing but a green Jets jersey. Once he got the boot from New York and wound up in Buffalo, Ryan took a big step toward remedying his tattoo dilemma. The brash coach decided to change the color of his wife's jersey in his tattoo to blue, the color of the Bills' home uniforms. Last NFL season, the media noticed that quarterback Brock Osweiler inked "Live Life to it's fullest" on his left arm. In other words, 'Live Life to it is Fullest." Just ask your old English teacher.
While we won't forget these tats any time soon, they pale in comparison to some of the head-scratching designs on several other professional athletes. Anytime you watch a pro sporting event, you'll surely see at least one interesting tattoo. Likewise, at some point, we've all probably looked at a professional athlete's tattoo(s) and wondered, "What was he thinking?" The propensity of athletes getting tattoos may be a matter of them wanting to express themselves, or they could simply have a lot of free time and disposable income. In honor of Rex Ryan, we compiled a list of seven of the worst tattoos in professional sports history.
1.  Kenyon Martin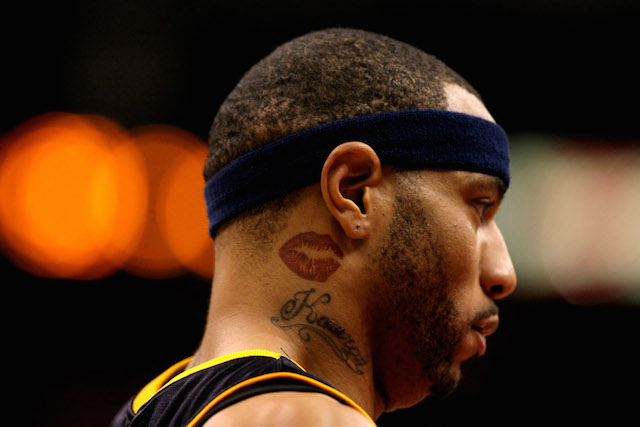 For reasons that only Martin will ever understand, he chose to tattoo the lips of Trina, his ex-girlfriend and successful rap artist, onto his neck in red ink. The couple has long since broken up, and Martin has now changed the infamous tattoo to something that now resembles a crown.
2.  Chris "Birdman" Anderson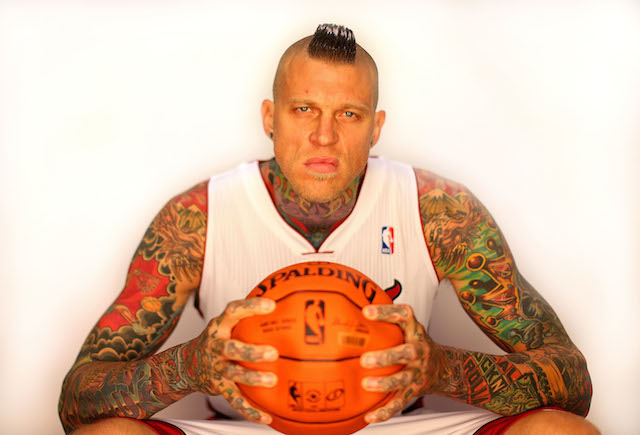 The Birdman is one of the more colorful players in the NBA – no pun intended. He is one of the more popular role players in NBA history, and that is in large part due to his free spirit style and the colorful "Free Bird" tattoo he has running across his neck.
3.  Scott Spiezio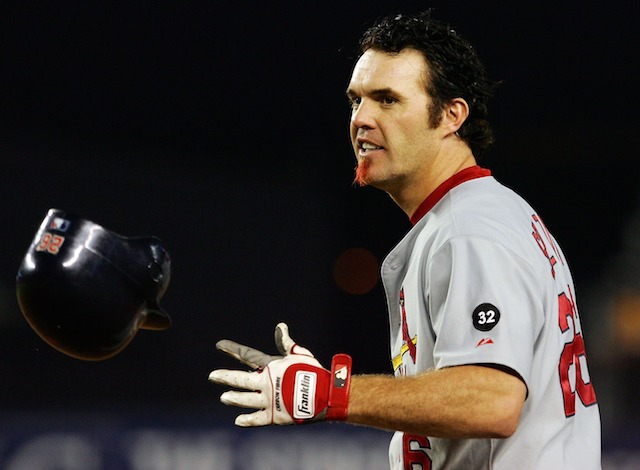 Spiezio played a sport where uniforms cover most tattoos. That hasn't stopped the former major leaguer from showing off the tattoo he has of his girlfriend that runs from his shoulder to his elbow.
4.  DeShawn Stevenson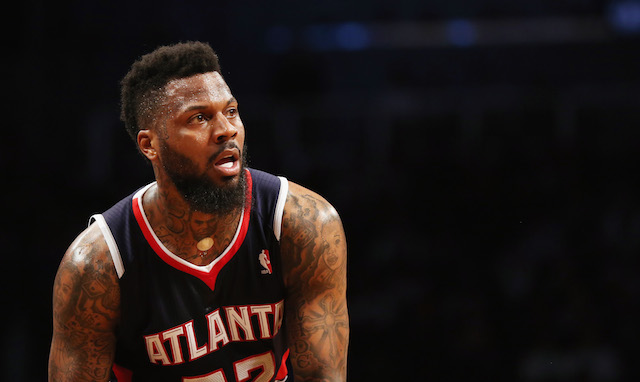 One of the oddest tattoos in profession sports belongs to former NBA player DeShawn Stevenson. He has what resembles a five-dollar bill tattooed across his neck. His reasoning behind the tattoo is actually commendable. He chose to have a tattoo of Abraham Lincoln to honor the former president for his anti-slavery work. After constantly being asked whom the tattoo represented, Stevenson added the fives on both sides to represent the five-dollar bill.
5.  Larry Sanders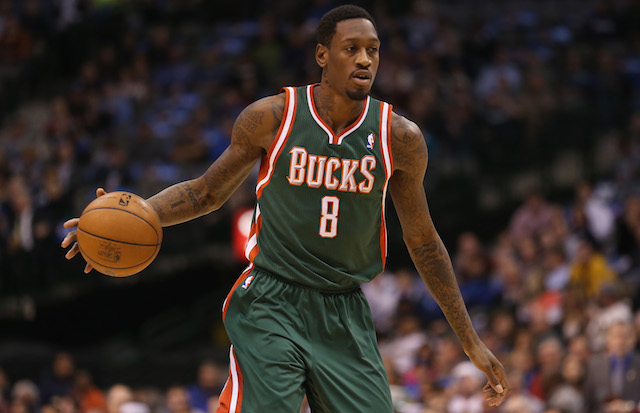 This may be the dumbest tattoo in the history of professional sports. Sanders wanted to have "Receive" tattooed on his hand, and ended up getting "Recieve." Too bad tattoo guns don't have a spellcheck feature.
6.  Shawn Merriman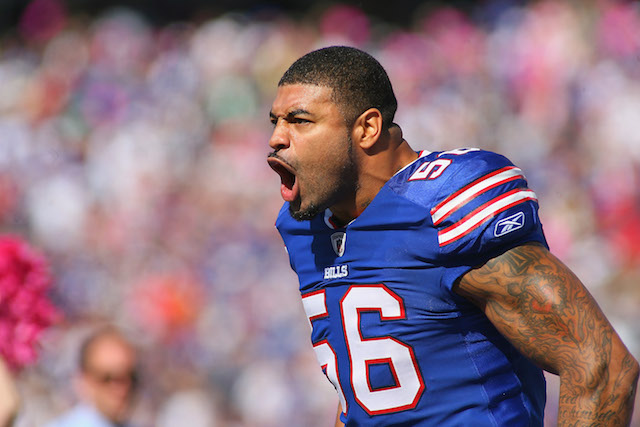 Merriman took his nickname of "Lights Out" and turned it into one of the most ridiculous tattoos in professional sports.
7.  Brian Urlacher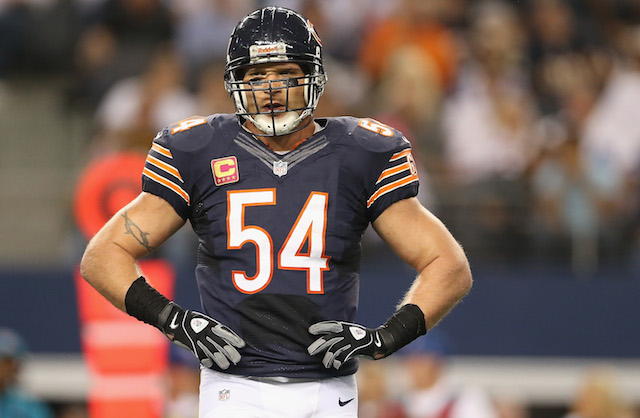 "Hey Brian, Pamela Anderson called, and she wants her tattoo back!" If it weren't for Urlacher's stature, he likely would hear jokes like this on a daily basis. With that being said, it's still hard to comprehend the thought process that goes into getting a barbed wire tattoo.