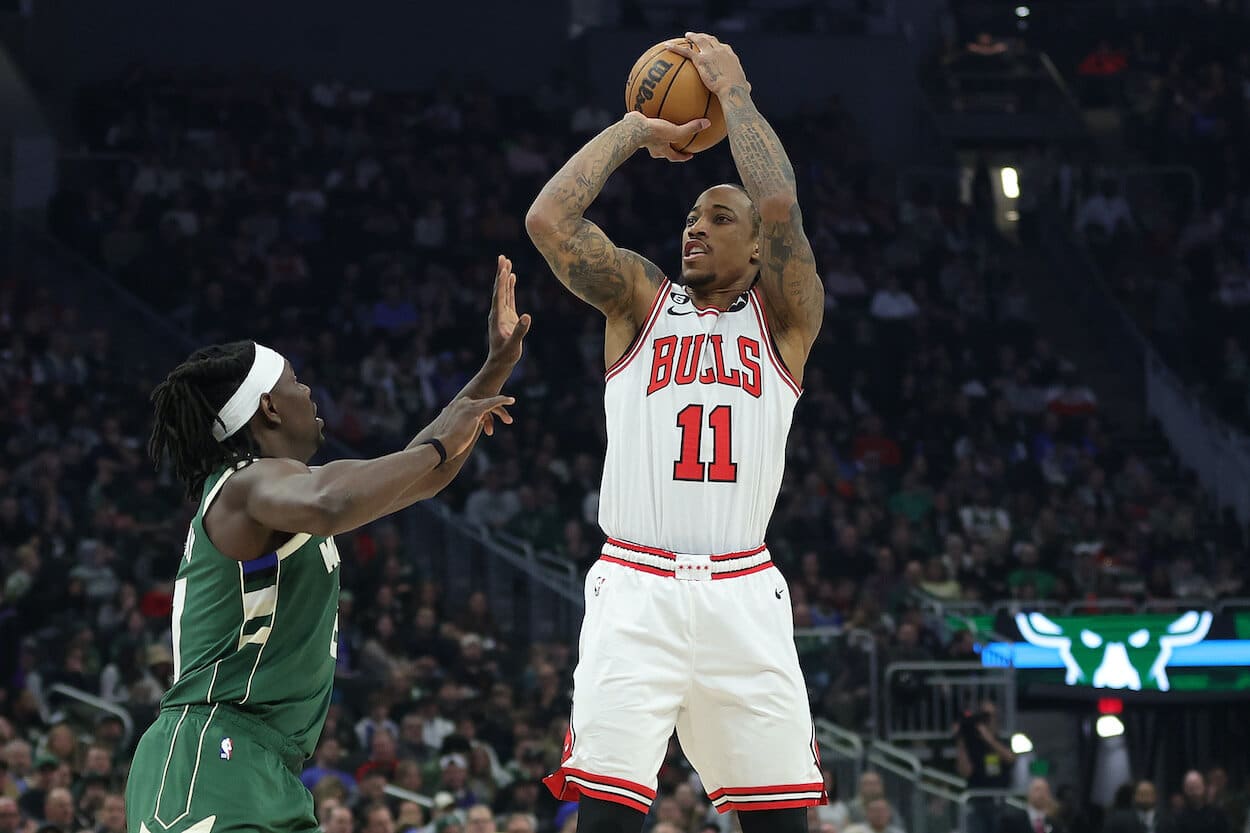 The 10 Worst Three-Point Shooters in NBA History
We know who the NBA's best three-point shooters are, but what about the worst?
In today's NBA, you can't win a championship without having a few quality shooters. Pace and space is the name of the game for multiple franchises around the league, as front offices look to form their own version of the Golden State Warriors. The thing is, not everyone can hit shots from deep.
Here are the 10 worst three-point shooters in NBA history with a minimum of 1,000 attempts, per StatMuse.
10. Reggie Williams, 29.8%
A former top-five pick in the NBA Draft, Reggie Williams had a respectable nine-year career in the league. He averaged more than 12 points per game, and even though the deep ball wasn't as popular during his era, he didn't have a problem hoisting it up. He shot a career-best 40.9% in the 1990-91 season playing for three different teams, but his career mark of 29.8% is just low enough for him to crack this list.
9. Derrick Coleman, 29.5%
Derrick Coleman had an underrated NBA career highlighted by two All-NBA selections and a Rookie of the Year award. The Syracuse icon averaged more than 16 points and nine rebounds per game, but he was never a threat from long range. Coleman shot a career-low 21.2% in the 1998-99 season.
8. Dwyane Wade, 29.3%
Always in the conversation for the best shooting guard in the NBA during his prime, Dwyane Wade's biggest weakness on the court was always his shooting from beyond the arc. He never shot better than 33% from three during his career, but it didn't stop him from averaging 22.0 points per game over 16 years.
7. DeMar DeRozan, 29.1%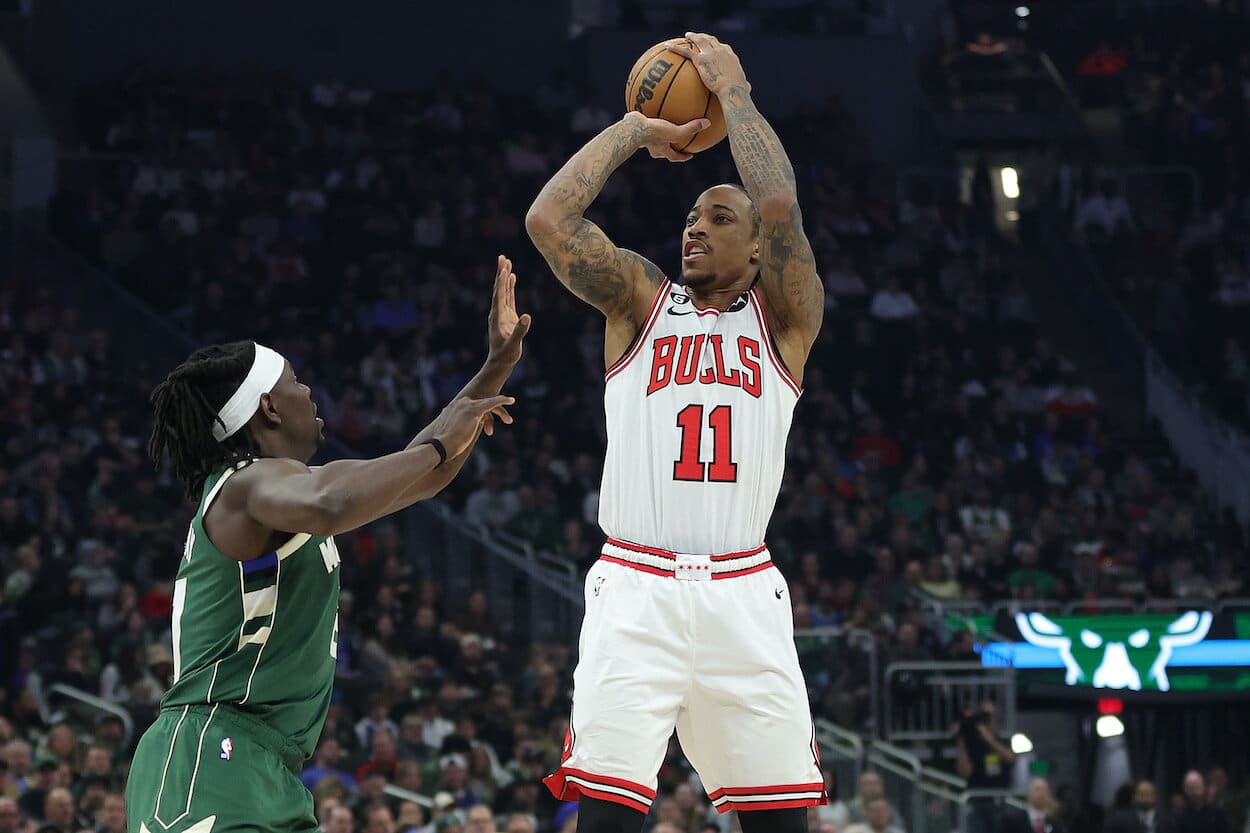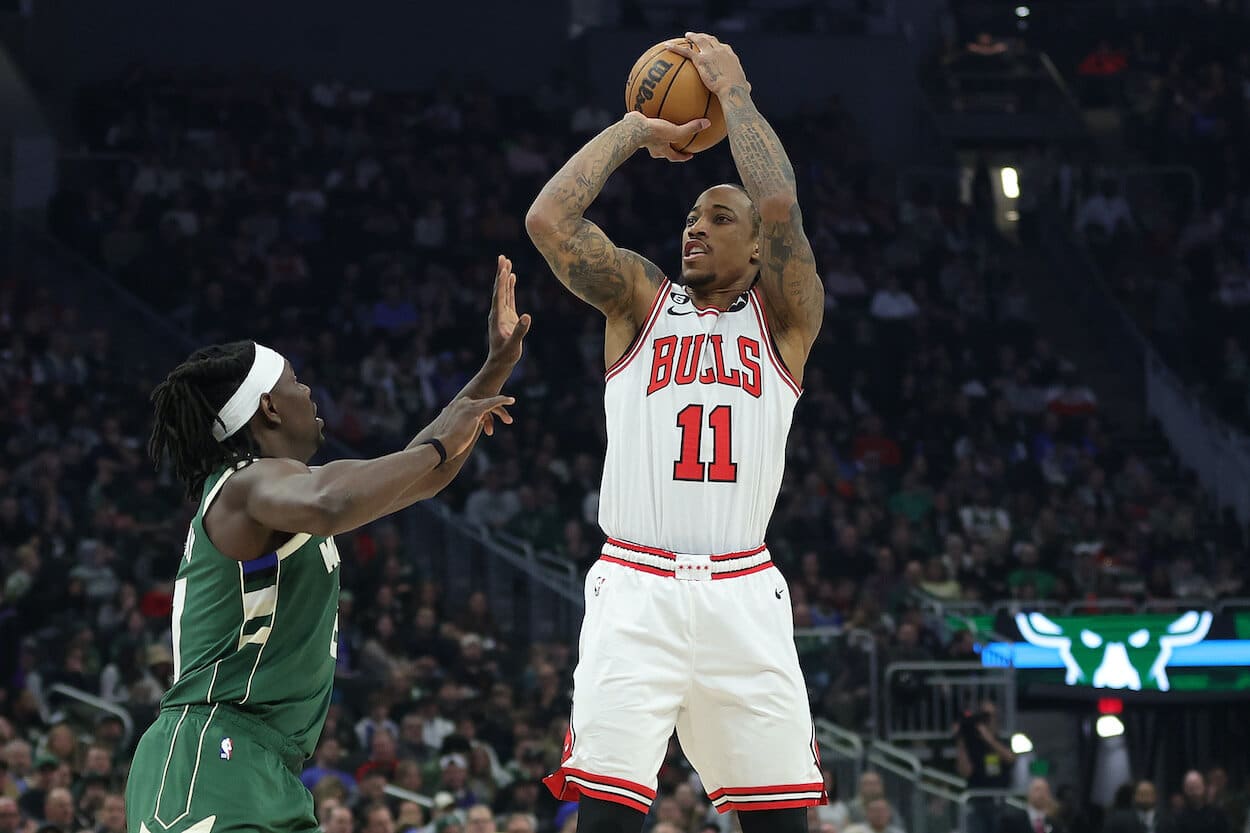 DeMar DeRozan attacks the basket with the best players in the league, and he has an excellent mid-range game. What he doesn't have, though, is range from behind the arc. The six-time All-Star has shot worse than 30% from three over his 14-year NBA career, but he still has time to shoot his way off this list.
6. Isiah Thomas, 29.0%
One of the toughest two-way guards of his generation, Isiah Thomas was always a fierce competitor on the court. He didn't shy away from shooting from long range, even though he was one of the worst three-point shooters of his era. The Hall of Fame guard shot a career-worst 19.4% in the 1986-87 season, and he finished his career with an underwhelming 29% mark from deep.
5. Ron Harper, 28.9%
Known for his tough defensive play on the Chicago Bulls teams of the 1990s, Ron Harper tried to make plays for the offense when he could. The problem? He wasn't very good at shooting from the outside. The five-time NBA champion put up more than 13 points per game for his career but shot worse than 29% from deep.

4. Giannis Antetokounmpo, 28.7%
Giannis Antetokounmpo is arguably the most unstoppable force in the NBA, but his one weakness on the offensive end is his shooting touch. Through 10 seasons in the NBA, the Greak Freak has made just 28.7% of his three-point attempts and 70.8% of his free-throw attempts. Antetokounmpo has never shot better than 34% from three in a single season.
3. Josh Smith, 28.5%
One of the flashiest dunkers the NBA has seen over the last two decades, Josh Smith also wanted to round out his game by shooting threes. It was a noble goal, but the problem was he's one of the poorest three-point shooters in the history of the game. Arguably the craziest stat of his career came in the 2009-10 season, when he attempted just seven threes all year and missed all of them.

2. Corey Brewer, 28.4%
Corey Brewer was a career journeyman, playing for eight teams during his 13-year NBA career. The biggest reason why he bounced from team to team was his poor three-point shooting. Brewer jacked up more than 1,700 threes in his career and made just 28.4% of them.

1. Charles Barkley, 26.6%
One of the greatest power forwards to step onto the hardwood, Charles Barkley was a ferocious scorer and rebounder during the prime of his career. Averaging more than 22 points per game during his career, he shot better than 30% from three just twice in 15 years. Sir Charles is one of the best players in NBA history, but he's statistically the worst three-point shooter the league has ever seen.