Worth $400M? Grading the Yankees' Offseason Moves
Jacoby Ellsbury got $153 million for seven years; Brian McCann landed a five-year deal worth $85 million; and Masahiro Tanaka scored $155 million without ever appearing in a Major League Baseball game. Throw in Carlos Beltran's $45 million for three years and low-profile deals for Matt Thornton, Brian Roberts, and Kelly Johnson and the Yankees committed well over $400 million to free agents in the offseason.
Did the Yankees improve upon previous players and available options with their wild spending spree? Approaching the halfway point of the 2014 season, here are grades for the Yankees' offseason moves.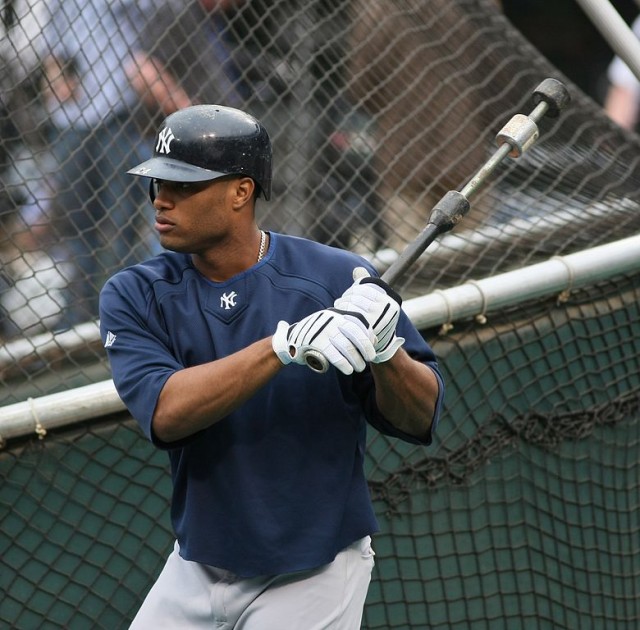 6. Letting Cano walk and replacing him with Roberts: C-
After Robinson Cano turned down seven years and $175 million, the Yankees gave the star second baseman the old Steinbrenner treatment and told him to more or less go play for "the Toledo Mud Hens." Cano did just that, signing for ten years and $240 million in Seattle. Departing the cozy confines of Yankee Stadium, Cano has had a power outage in 2014. He's hit 3 home runs and slugged .436 through the first 61 games. Those numbers are well off Cano's average pace in home runs (27 HR) and slugging (over .530) for his previous five seasons.
For showing uncommon restraint when held hostage by a star free agent (see: Alex Rodriguez, C.C. Sabathia), the Yankees deserve a B-plus. Those long-term deals have always come back to haunt them. For replacing him with Brian Roberts, they deserve an D-minus. Roberts has posted a .237 batting average with 2 HR through mid-June, but he's not off his pace of any previous seasons. That's the Brian Roberts of 2014 the Yankees paid $2 million to replace Cano.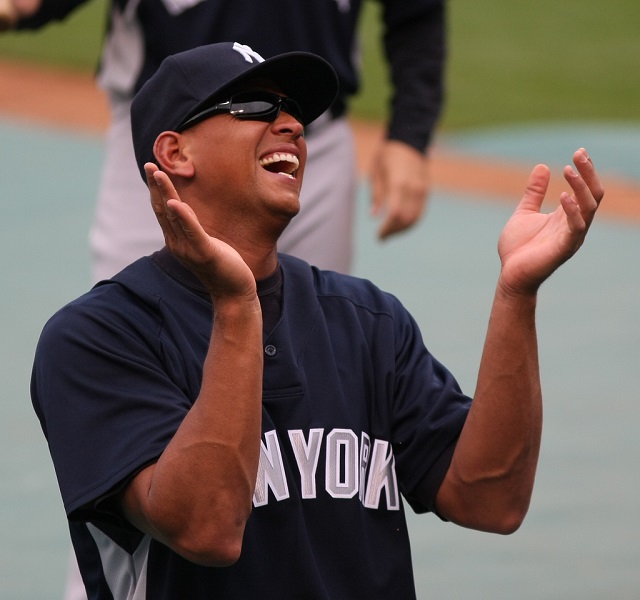 5. Doing next to nothing about A-Rod's void: B
In the cruelest of ironies, the Yankees actually miss Alex Rodriguez's production in 2014. The suspended third baseman may not have outplayed the overachieving Yangervis Solarte, but the depth would have allowed Joe Girardi to slide Solarte over to second to get more from the position Brian Roberts plays. Still, the Yankees are incredibly lucky to have Solarte performing at this high level (.288 BA, .802 OPS).
Their plan to replace A-Rod was ostensibly to move Kelly Johnson to third base. Johnson has been a disaster in pinstripes. For spending nothing in their discovery of Solarte (who had never played in Major League Baseball at age 27), the Yankees deserve a B.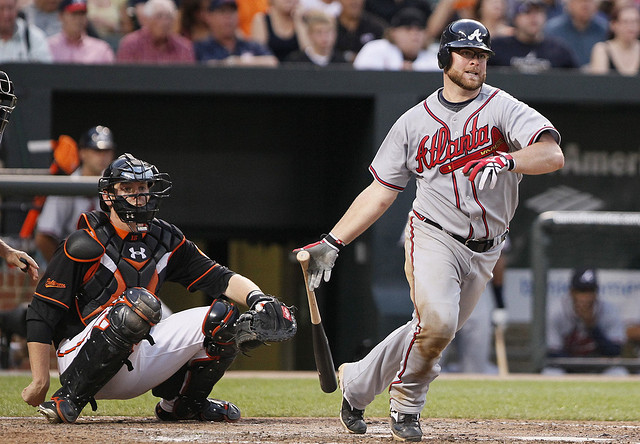 4. Brian McCann, $85 million for five years: D
Yankees General Manager Brian Cashman routinely says a signing cannot be judged early on in the contract term. He's right, but in Brian McCann's case there needs to be some questions asked. The Yankees catcher is on pace for the worst offensive year of his career. Through 60 games, McCann is hitting .226 and slugging a full 100 points (.361) below his 2013 rate. While McCann is outpacing the terrible production of Chris Stewart in 2013, it's hardly worth $17 million a year.
Defensively, McCann has solidified the team with his work behind the plate. Injuries to three of the team's five starters as forced him to manage a rotation of unknown pitchers. Yet his offense has been subpar, and the Yankees spent the big money in the hunt for power at the catcher position. At this point, it's difficult to consider the move better than a D.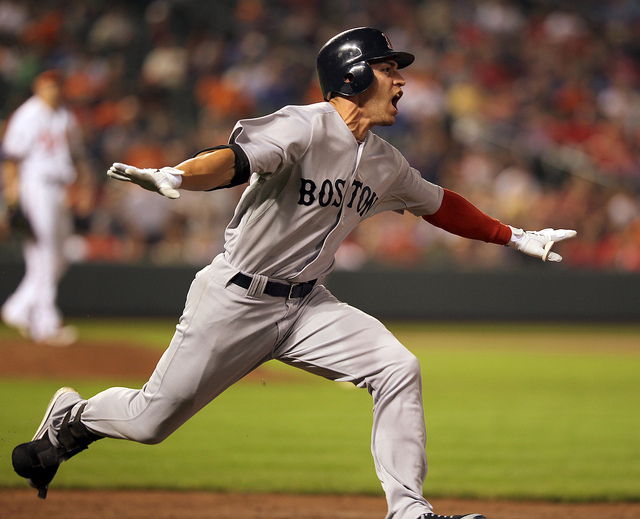 3. Jacoby Ellsbury, $153 million for seven years: D
The Yankees have an internal mandate of sorts to avoid signing players well into their thirties, when production begins to decline. With the Jacoby Ellsbury (age: 30) contract, they are paying for the first four or five years of the deal while the center fielder is in his peak years. Offensively, Ellsbury has been near his career batting and slugging averages in 2014. With 18 stolen bases through 62 games, the speed numbers are down.
Defensively, it gets worse. His Runs from Fielding (Rfield) stat, which measures Defensive Runs Saved, Total Zone Rating, and other statistics compared to the average player, puts him 7 runs on the negative side of the equation. In that respect, the Yankees are paying about $22 million for a below-average cener fielder. Brett Gardner, who Ellsbury replaced in center, was a far better player at the position according to every advanced and basic statistic. That warrants a D for the price of Ellsbury's deal.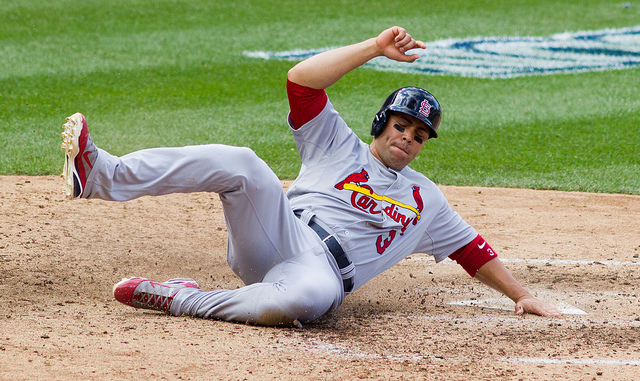 2. Carlos Beltran, $45 over three years: B
The jury is still out on Carlos Beltran in 2014. Coming off two straight All Star seasons, Beltran has missed over 20 games due to injury. His veteran leadership and switch-hitting presence in the lineup are important for the Yankees as they continue to struggle offensively. If the team pulls itself together and manages to contend later in the season, it will surely be grateful to have Beltran hitting in the middle of the order.
The Yankees took their chances with injury when signing the 37-year-old Beltran to a three-year deal worth $45 million, so trips to the disabled list are not worth excuses. However, Brian Cashman and scouts deserve a larger sample size on this signing, which still appears to be low-risk.
1. Masahiro Tanaka, $155 million over 7 years: A+
Is there a grade above A-plus available? If so, the Yankees deserve it for going all-in to sign Japanese star Masahiro Tanaka. Through 13 starts, Tanaka has the most wins (10) and the highest winning percentage (.909) in baseball; the lowest ERA (2.02) and the most complete games in the American Leagues (2); and his 3.7 Wins Against Replacement (WAR) makes him fourth best of any MLB player. About halfway through the 2014 season, Tanaka is a legitimate candidate (actually, the frontrunner) for Rookie of the Year, AL Cy Young, and AL Most Valuable Player.
At $22 million per year, Tanaka is making less than C.C. Sabathia and Cliff Lee yet is outperforming everyone in the sport on the pitcher's mound. Throw in the pressure of playing for the Yankees in a year when they suddenly need him to be their ace and you have the makings of an exquisite signing. Finally, since Tanaka is only 25 years old, the Yankees get even more credit for locking up a superstar in the early part of his prime. Other teams could have paid the price for Tanaka, yet only one had the confidence in its scouts and was willing to shell out the cash.