Would the Big Ten Really Ban Freshmen From Varsity Sports?
On Tuesday, the Big Ten Conference released an official statement regarding its "Year of Readiness" initiative. The concept, which was first reported on last week by the University of Maryland's independent student newspaper, The Diamondback, suggests a proposal to begin a "national discussion" with its members about the possibility of making freshmen in football and men's basketball ineligible to participate in varsity games. In a statement, Big Ten commissioner James E. Delany said:
While we are comfortable generating multiple ideas about an "education first" approach to intercollegiate athletics in the twenty-first century, we won't go it alone on any of these matters. We look forward to working with our colleagues in the NCAA Division I governance structure, and to exploring a broad exchange of ideas from both inside and outside of intercollegiate athletics.
The suggestion here is that student-athletes would be better served by using their freshmen year to adjust to the rigorous demands of their new academic environment. In short: school first, sports second. This is nice in theory, but we have a feeling it's never going to happen.
It's one thing to make this topic a part of the national debate, but it's a whole different story to actually implement the policy. There is no way that the Big Ten Conference would put this rule into effect by itself. It would most certainly set it back in the world of college athletics.
You can say what you will about how education should be the top priority of student-athletes, but do you honestly think recruiting won't be affected if you institute a mandatory redshirt season? It most certainly will be, and that's just the beginning.
It's a safe bet to assume that top-tier coaches would be reluctant to sign on with these programs. We're almost certain that Jim Harbaugh would've had serious reservations about returning to his alma mater if he wasn't allowed to play his first class of recruits.
Are these ramifications something that universities are willing to risk? What about the schools that have to think about boosters? These are all things that need to be reviewed, which is why we understand that there is a discussion to be had. We just don't see it going past that stage.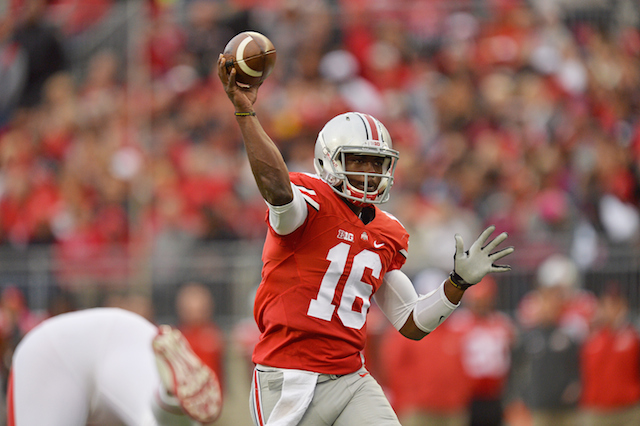 Let's be honest: Many of the talented players in college athletics are freshmen. You can say what you will about their age, but make no mistake about it, a lot of these young folks can play. They're not intimidated by the bright lights of the college stage and were born to be in the spotlight. A lot of them are even the driving force behind their program's success. And despite all of that, certain schools are still discussing potentially making them ineligible to play in that first year.
We can't help but be skeptical about what's really going on behind this proposal. Are schools truly willing to sacrifice the increased revenue that comes with tourney bids and football bowl invites in order to make a statement about education being the top priority? Or is this whole thing really just smoke and mirrors in an attempt to deflect questions about why they admit certain athletes into the school? Either way, a discussion on the matter will need to happen. However, that doesn't mean anything legitimate will come from it. We suspect that's the point.