WWE Suffers Free Market KO: Vince McMahon Loses $350 Million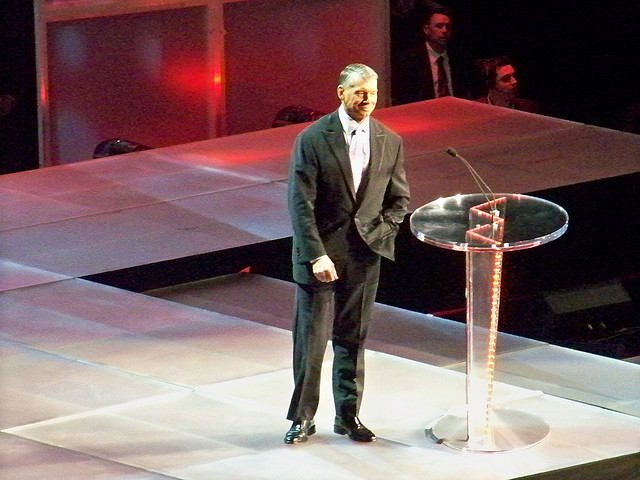 Maybe people are finally starting to realize that it's fake? World Wrestling Entertainment , more commonly known as the WWE, is far and away the most visible and valuable wrestling organization in the country, and recently made Forbes' Notable Newcomers list for billionaires in 2014. That was a short-lived journey, as this newest stock evaluation dropped from $20 all the way down to $11, a 45 percent drop that cost the CEO over $350 million dollars in stock value.
The cause of the massive downturn? A new television deal that paid the WWE $150 million per year in order to keep the wrestling programs Raw and Smackdown on NBCUniversal, a chunk of change that was roughly one-half or one-third of what was expected, according to Yahoo Sports' The Post Game. That disappointing news, coupled with the relative lack of success that the WWE's new streaming service has only garnered 700 thousand subscriptions since its debut in February — a number that contributed to the falling stock prices when it was revealed by the company.
"We're still getting our sea legs," said the company's chief strategy officer George Barrios, while Vince McMahon told Variety that the streaming service "definitely had a negative impact" on the television deal, while a statement from the WWE (via that same Variety article) claimed that, "The company estimates that it will increase the average annual value of these key television agreements to approximately $200 million, representing an increase of more than $90 million, that is nearly three times the increase achieved in the previous round of negotiations."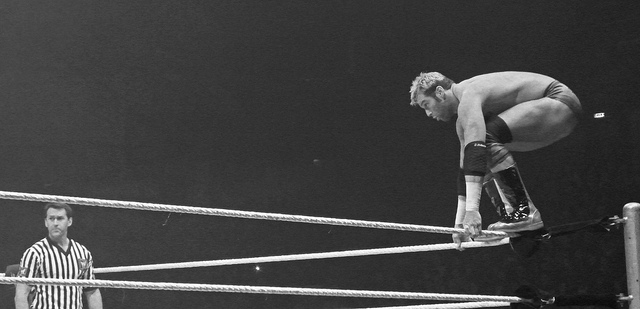 The WWE is looking to expand well beyond the traditional television model enjoyed by many of the other second-tier sports, like Nascar, American soccer, and anything that isn't basketball, football, or baseball. The company seeks to expand its streaming services to a user base of over 1 million fans, and its shift toward an emphasis on Over-The-Top content (aka OTT, essentially delivering content to the consumer without the use of a cable company or another third party) is here to stay.
"There isn't a model to gauge success; there are not a lot of benchmarks to compare [an OTT service] to," said Barrios to Variety. "You need to see it and live it to get perspective. We're at the beginning of the beginning." McMahon added that, "Everyone's going to recognize OTT is the future and you will see a lot more of this," in the same Variety article.