4 Potential Trade Partners for Russell Westbrook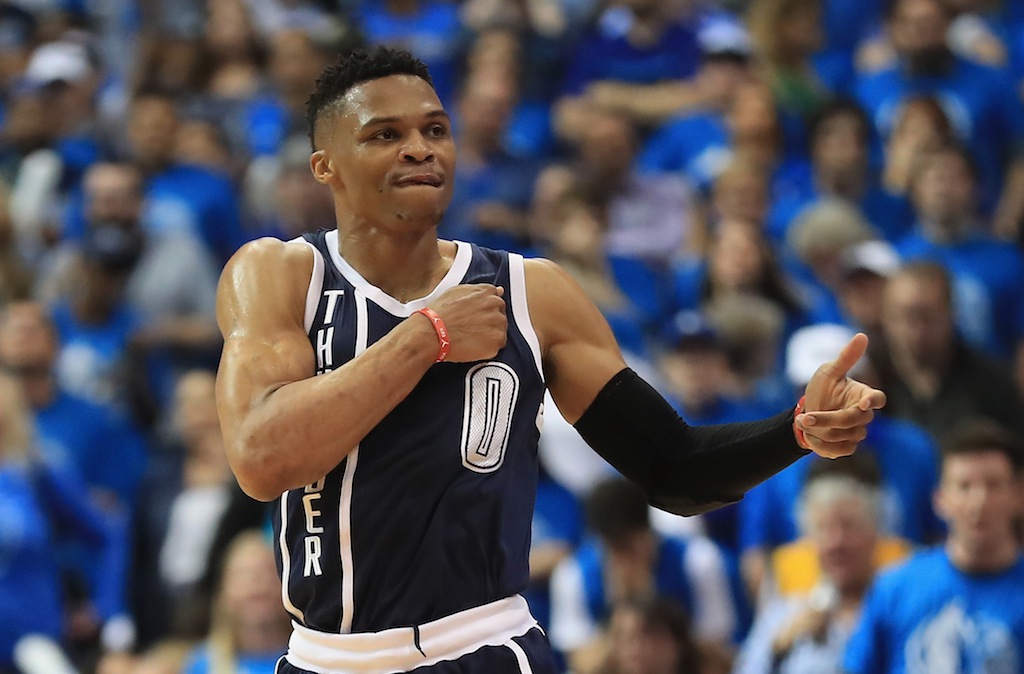 The rumor mill runs hot and heavy this time of year, but the question is: could Oklahoma City point guard Russell Westbrook actually be on his way out of town? At first, after Kevin Durant chose to leave the Thunder for the Golden State Warriors, the thought process was that the team may have difficulties being able to re-sign their other young star during 2017 free agency, which could result in them wanting to move him sooner than later.
Those rumors blazed  even hotter when Bleacher Report's Howard Beck reported that the Thunder want to trade Westbrook "soon." It was in a video, but Beck stated the following:
"What I'm hearing in Las Vegas from some GMs, not only are they hearing that Westbrook will get traded, it's that it will be sooner rather than later — before the season starts — and the most likely destination is the Boston Celtics."
Then, of course, Westbrook signed a three-year, $85 million dollar extension. This doesn't keep him in OKC, especially not with the final year being a player option, but it does give the franchise a little more rope.
So, while they're reporting that the Celtics are indeed one of the front-runners to potentially land Westbrook in a trade, who else could be in the mix for the young point guard? Instead of completely speculating, we're going to take a look at a few teams who could put together a pretty nice trade package and have a chance to land Westbrook from the Thunder. We'll start it off with none other than the Celtics, because they have plenty of young talent.
1. Boston Celtics
The Celtics simply have so many interesting pieces, that it can be hard to envision even where they'd begin. They obviously can't move Al Horford, who they just signed, but could Isaiah Thomas be on the move? Thomas is a fan favorite, but if they didn't have to give an arm and a leg on top of Thomas, it may be a starting point. Rookie Jaylen Brown's name would likely need to be included, but it really boils down to what the Thunder would want.
The Celtics have guards for days on their roster, and while they'd hate to give up a few of them the prospect of getting one of the best point guards in the league via trade is enticing. Imagine how excited Celtics fans would have to be if Westbrook and Horford were leading the way in the near future?
2. Los Angeles Lakers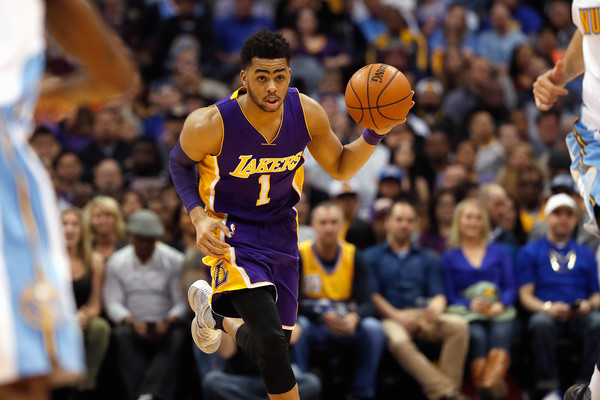 This is an interesting one, largely due to the fact that ESPN's Chris Broussard recently told MSG that the Lakers truly think they can land Westbrook in 2017 free agency. If this is the case (and, as always, consider the source), then the Lakers obviously won't make much of a move. However, if for some reason they're swayed to believe that a trade would get Westbrook to remain with his new team, then they could start talking about a deal.
You'd have to imagine that any trade between the Lakers and Thunder would have to include D'Angelo Russell, and likely Julius Randle. It'd be interesting to see if Russell, Randle, and a first-round pick would get the job done, because the Lakers likely wouldn't deal No. 2 pick Brandon Ingram at this point. Los Angeles has the young pieces to at least make an intriguing trade offer, but the ball would then be Oklahoma City's court.
3. Minnesota Timberwolves
As excited as Timberwolves fans are about rookie Kris Dunn, they'd be even more excited about Westbrook. That's probably a good thing, because any trade involving Westbrook and the T'Wolves would likely have to include Dunn as well. The Timberwolves have so much young talent that they could offer — including Ricky Rubio, who is still just 25 —  that they could potentially piece together the strongest offer of the bunch.
Realistically, a package including Kris Dunn andAndrew Wiggins may be enough to entice the Thunder, but there may be a pick thrown in there as well… and that's before you start to wonder if this really makes Minnesota better. Either way, a Westbrook trade still leaves Rubio in a reserve role, which could make him prime trade baito ver this season. It's pretty hard to narrow down a deal between the Timberwolves and Thunder, because there are just so many options.
4. Atlanta Hawks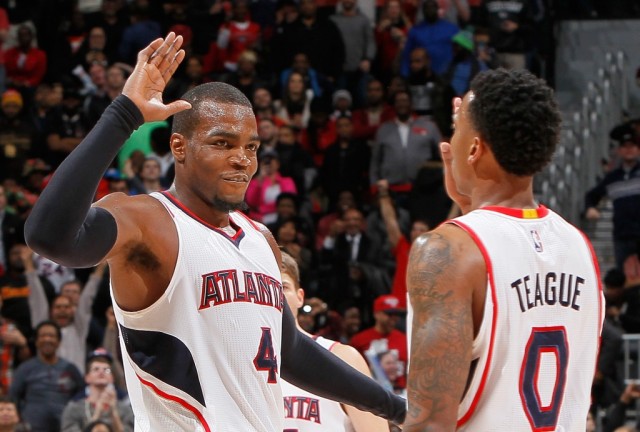 One reason why the Hawks are on this list, is because ESPN's Zach Lowe reported that Paul Millsap was getting a ton of trade interest, including from the Denver Nuggets, and Phoenix Suns, for starters. Millsap would definitely be included in a deal with the Hawks, but the Thunder would likely also want point guard Dennis Schroder as well.
After the Hawks moved Jeff Teague this offseason, the team seems pretty locked in on building with Schroder, but if the potential to land Westbrook came along, it would be tough for them to turn away from that opportunity. If a deal that featured Schroder and Millsap got it done, then the Hawks may be cooking with fire in a pursuit of Westbrook.