Xavien Howard Might Have the Most Incredible Stat of the 2020 NFL Season
The Miami Dolphins will be watching the NFL playoffs from their couches after results failed to go their way in Week 17. However, one Dolphin has reason to exit the 2020 season with his head held high. Cornerback Xavien Howard is deservedly on the AFC Pro Bowl roster after leading the NFL with 10 interceptions. His remarkable season included a stretch where he intercepted a pass in five consecutive games.
Not bad for somebody who was on injured reserve just over a year ago.
This was Xavien Howard's bounce-back season
RELATED: Brian Flores Drawing Up Blueprint On How to Crush a Quarterback's Confidence
A second-round draft pick from Baylor in 2016, Howard first struck it big in his third season. Despite missing four games in 2018, he tied for the league lead with seven interceptions and made his first Pro Bowl roster. The following off-season, the Dolphins rewarded him with a five-year, $76.5 million contract extension, making him the NFL's highest-paid cornerback.
At first, it looked as if Miami made a horrible miscalculation, as Howard missed much of the 2019 season with recurring knee injuries, reports ESPN. He returned from injured reserve just in time for the start of the 2020 regular season, and not a moment too soon. His presence helped the Dolphins' pass defense rise from dead last in touchdowns allowed in 2019 to second-best in 2020.
In addition to his 10 interceptions, Howard also notched 20 pass deflections. Quarterbacks throwing in Howard's direction threw only four touchdown passes.
Ten-interception seasons just don't happen anymore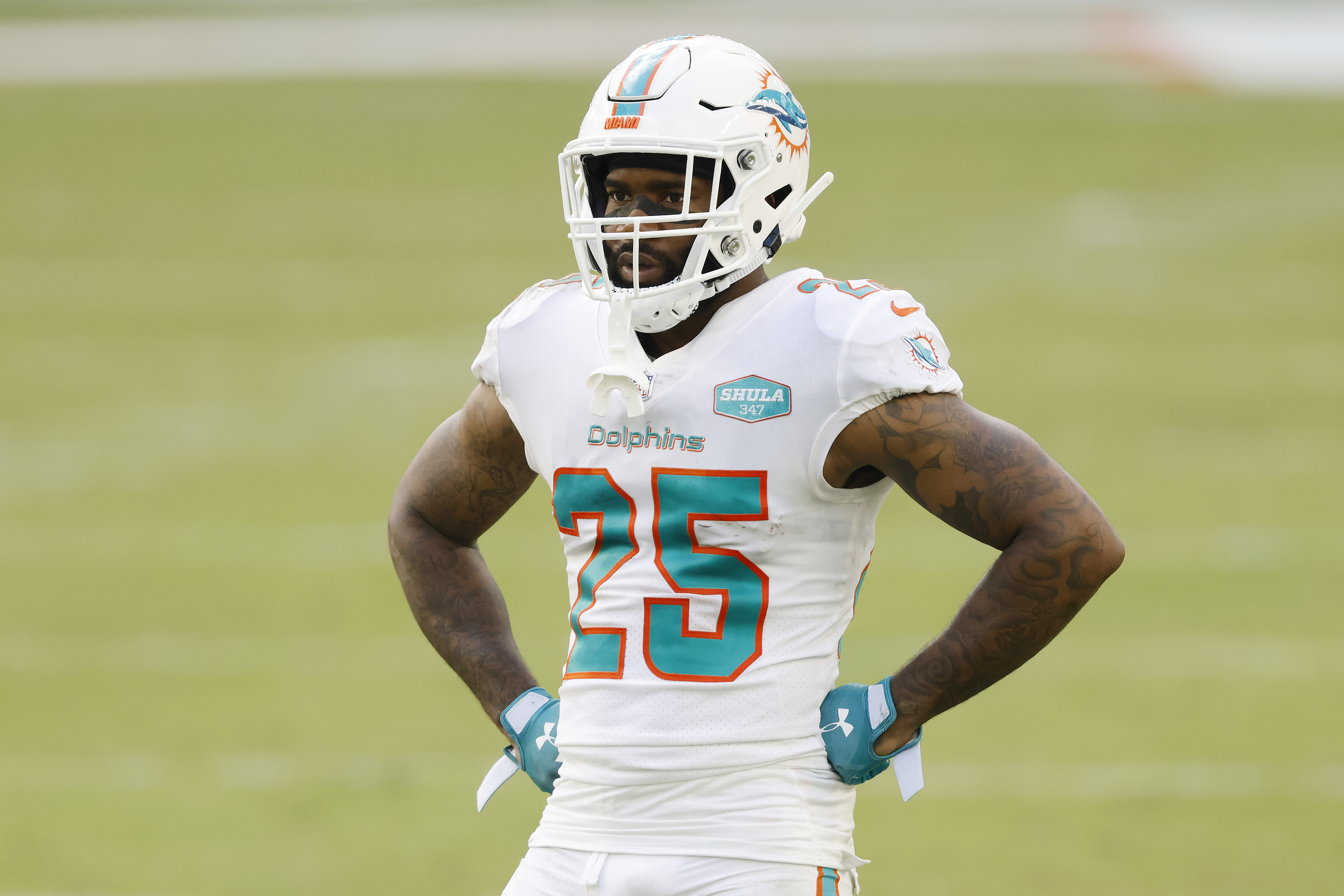 From far away, Howard's league-leading performance is impressive. A closer look reveals just how impressive.
Go to Pro-Football-Reference and look up all of the players in NFL history who have recorded double-digit interception seasons. You'll notice that nearly all of the players on that list have either retired or died. Before Howard, the most recent player with at least 10 interceptions in a season was Antonio Cromartie in 2007.
There are multiple reasons for this.
With the rule changes the NFL has enacted in the past decade and a half to protect both quarterbacks and receivers, the act of intercepting a pass is more difficult today than it has ever been. Going into Week 17, only 2.15% of passes all season resulted in interceptions, the lowest total since the 1970 AFL-NFL merger, according to CBS Sports.
Keep in mind, Howard is also playing in the kind of league where a 43-year-old Tom Brady and a 37-year-old Aaron Rodgers can throw over 40 touchdown passes. For any player to record 10 picks during that kind of season is remarkable.
With Howard fixed in Miami until at least 2024, the rest of the AFC East should be wary of having to face him in the future.
The NFL's best statistic on the other side of the ball
Xavien Howard wasn't the only NFL player to buck conventional trends this season.
The same offensive trends that have made it more difficult for defensive backs such as Howard to prosper in today's game have also led to the decline of the workhorse running back. While the 2000 NFL season saw 23 players reach the 1,000-yard mark, 2020 saw only nine, according to Pro-Football-Reference.
The Tennessee Titans' Derrick Henry is the one glorious exception to that rule. This season he became only the eighth running back in NFL history to rush for over 2,000 yards in a season. His total of 2,027 yards is the fifth-highest in NFL history.
RELATED: Tua Tagovailoa Throws Left-Handed for a Weird Reason
It would not be a long shot to suggest that Henry could one day eclipse Emmitt Smith as the NFL's all-time rushing champion.
Coincidentally, Henry is also the second Tennessee Titan to break 2,000 yards, after Chris "CJ2K" Johnson did so in 2008. No other team has had more than one player cross that historic threshold.