Xavien Howard Suddenly Sounds Like He Is Open to Staying in Miami Despite Being Disrespected by Dolphins
The Miami Dolphins probably do not want to trade star cornerback Xavien Howard. He is the kind of defensive talent organizations can build around.
Howard is the definition of a lockdown corner. He is also a turnover machine. The 28-year-old led the NFL with seven interceptions in 2018, making his first Pro Bowl team in the process. He was that much better in 2020, leading the NFL with 10 interceptions and 20 passes defended en route to being named All-Pro.
The dynamic between the Dolphins and Howard has seemingly taken a turn for the worse as of late, and Howard seems to be eyeing other ventures. However, the Houston native seems to be easing from rigid trade demands.
Xavien Howard requested a trade from the Miami Dolphins
Xavien Howard's recent trade request made it clear he wanted new money. But his Instagram post announcing the request contained other revelations.
Howard essentially said he felt exploited by the contract extension he signed with the Dolphins back in 2018, a five-year deal worth just north of $75 million. The deal came with nearly $40 million in guaranteed money.
On the one hand, that might seem like a pretty sizable contract for a secondary player. It's the fourth-highest mark in guaranteed value and total guaranteed money, as well as the sixth-highest mark in annual average value (AAV).
Then again, Howard has an argument as one of the top two or three corners in the NFL alongside Jalen Ramsey and Jaire Alexander. His 87.3 overall grade ranked second among quarterbacks, per Pro Football Focus. Yet, Howard is not even the highest-paid corner on his own team. That honor belongs to Byron Jones.
Howard and the Dolphins haven't made inroads on a new deal, which would seemingly prompt him to remain adamant on being traded. His assertion the Dolphins didn't act in "good faith" is a bit damning.
However, Howard has shown up to camp, and he sounds open to remaining with the Dolphins.
Howard puts the ball in Miami's court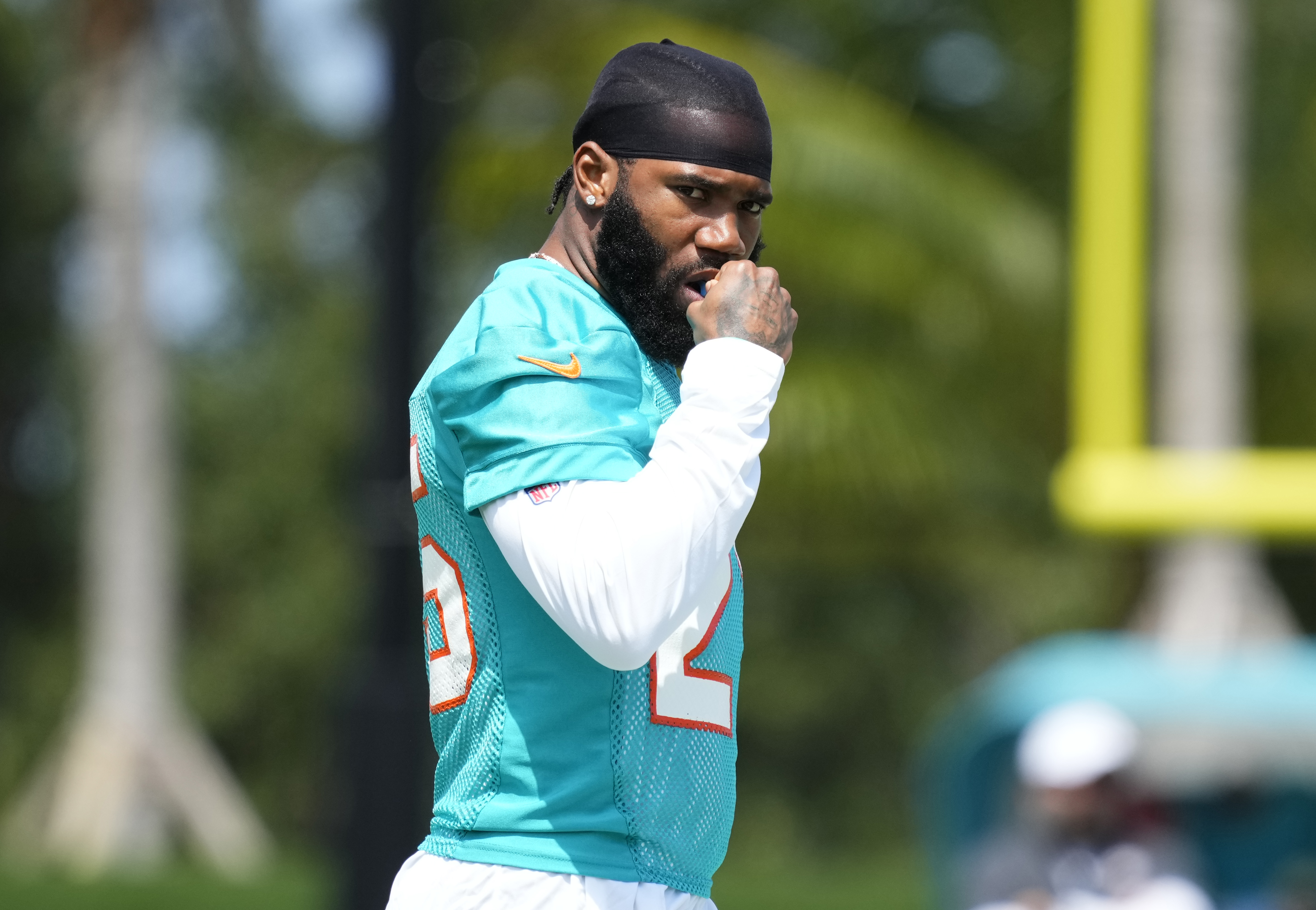 Contrary to expectations, Howard has stayed on the practice field. He is also softening his stance concerning a possible trade from Miami.
Howard was asked whether he would consider staying with the Dolphins if the team offered new money. He said he is open to the idea.
"Sure. I hope it gets better," Howard said, via Josh Alper of Pro Football Talk. "It's a process. I'm hearing this and hearing that but nothing is getting done right now. Right now, I'm just here — out here every day, supporting the team and out here working."
Howard has been incredibly transparent amid the tension. The Instagram post was evidence of that. He's also showing a good deal of loyalty to his teammates and the fan base. Miami has to make a decision.
What do the Dolphins want to do? Howard is essentially a cornerstone player and an integral part of Miami's success. Will management budge on upping his guaranteed money?
The Dolphins are already getting trade offers for Howard
The Dolphins would surely get a haul in the event they decide to trade Howard.
Ian Rapoport of NFL Network reported the Dolphins were receiving inquiries about Howard less than a day after he made his trade request public knowledge. Miami could likely try to start a bidding war if it so desired.
Again, though, trading Howard might be a conundrum for the Dolphins. They already gave football fans a surprise by cutting linebacker Kyle Van Noy. Would they get rid of another premium defensive asset?
Miami is coming off a 10-win season, the team's best mark since 2016. The Dolphins are trying to build success for the long run? Isn't Howard part of that?
One thing is for sure: the Dolphins have to decide in the coming weeks. For his part, Howard could be convinced to repair things with the organization.
Stats courtesy of Pro Football Reference. Contract information courtesy of Over The Cap.