XFL Draft: 8 Starting Quarterbacks Include Landry Jones and Aaron Murray
The XFL had a draft for its inaugural 2020 season over the course of two days on October 15 and October 16. Each of the XFL's eight teams drafted 70 players to their roster, drafting in phases; first skill players, then offensive lineman, then the defensive front seven, then defensive backs, and finally an open draft for anyone left over including special teams.
But before the draft even took place, each of the league's eight manager-coaches submitted a list with their preferred quarterbacks. The league then awarded each team a starting quarterback as a 'Tier 1 quarterback allocation', trying to pair coaches up with their most preferred quarterbacks. Here's a list of those eight 'Tier 1' quarterbacks that will enter the 2020 XFL season as the faces of their respective franchises.
Dallas Renegades: Landry Jones, 30 years old
This was the pairing that everyone wanted to see as the former Oklahoma Sooners quarterback Landry Jones rejoins Bob Stoops, the head coach of the Sooners during Jones's successful run with the program. Jones had 16,646 passing yards and a 123-to-53 touchdown-to-interception ratio in his stint at Oklahoma. He is also one of only two quarterbacks in the league with over 100 pass attempts at the NFL level, collecting 1,310 passing yards and an 8-to-7 TD-to-INT ratio in three seasons as Ben Roethlisberger's backup on the Pittsburgh Steelers.
DC Defenders: Cardale Jones, 27 years old
Stuck behind Braxton Miller and J.T. Barrett on the Ohio State Buckeyes quarterback depth chart in 2014, Jones was unexpectedly thrust into action in the Big Ten Championship Game when Barrett suffered a season-ending injury late in the year. Jones delivered, leading the Buckeyes to a 59-0 win over Wisconsin and then upset wins over the Alabama Crimson Tide and the Oregon Ducks en route to the 2014 National Championship. Cardale Jones has always been an intriguing prospect that never had the chance to develop with in-game action at the pro level; he'll get that game action with the Defenders.
Houston Roughnecks: Phillip Walker, 24 years old
Phillip Walker played four years with the Temple Owls from 2013 through 2016, completing 56.9% of his throws and amassing 10,668 passing yards, 74 touchdowns, and 44 interceptions. Interestingly, Houston used the second overall pick in the draft to select Connor Cook, who had a productive career at Michigan State and was a backup quarterback for the Oakland Raiders in 2016 and 2017. This sets the stage for an interesting quarterback battle.
Los Angeles Wildcats: Luis Perez, 25 years old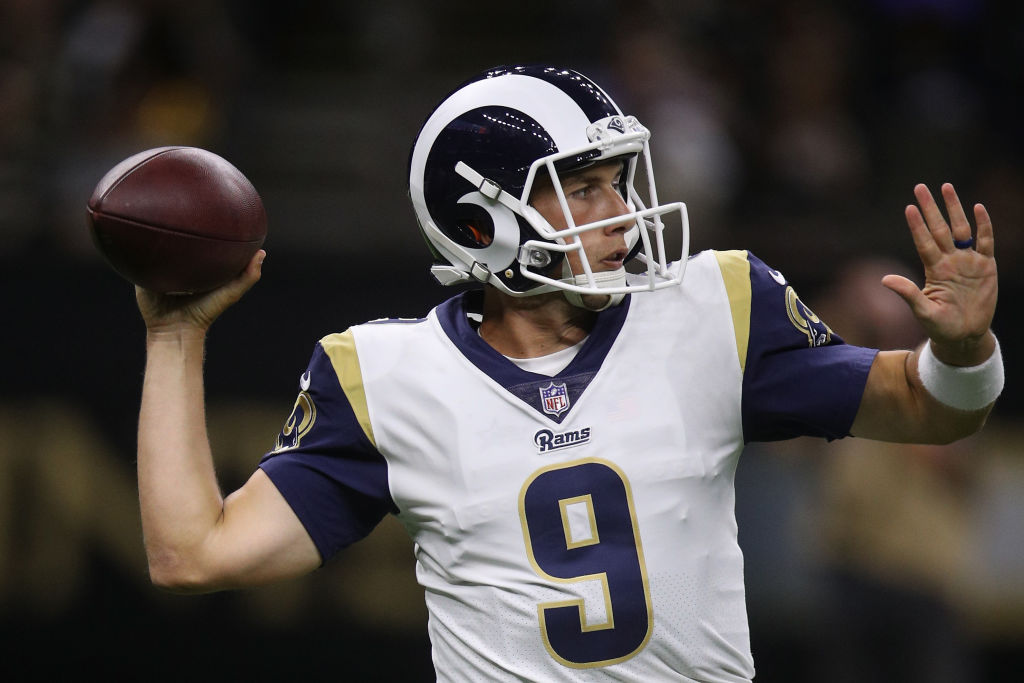 As a San Diego, California native, Luis Perez should feel right at home back in Southern California. He played his collegiate ball in Division II for the Texas A&M-Commerce Lions. In two seasons with the Lions, Perez led the team to a 22-3 record and put up massive numbers with 8,327 passing yards, 78 passing touchdowns, and only 16 interceptions.
New York Guardians: Matt McGloin, 29 years old
Matt McGloin was a walk-on for the Penn State Nittany Lions, but he eventually won the starting job and had a productive career recording 6,309 passing yards and a 46-19 TD-to-INT ratio in three seasons. He also has the most NFL experience among the XFL quarterbacks with 277 pass attempts, 161 pass completions, 11 touchdowns, 11 interceptions, and 1,868 passing yards in his stint as the Oakland Raiders backup quarterback.
Seattle Dragons: Brandon Silvers, 25 years old
Brandon Silvers played for four years from 2014 to 2017 as the starting quarterback of the Troy Trojans. He finished his career with 10,677 passing yards, 71 passing touchdowns, and 29 interceptions. Most recently, Silvers split time with Johnny Manziel on the Memphis Express in the now-defunct Alliance of American Football.
St. Louis BattleHawks: Jordan Ta'amu, 21 years old
Jordan Ta'amu is the league's youngest quarterback at just 21 years old. In 2018, he finished second behind only Tua Tagovailoa in passing yards among SEC quarterbacks when he recorded 3,918 passing yards with the Ole Miss Rebels. He also rushed for 342 yards and six touchdowns in that campaign.
Tampa Bay Vipers: Aaron Murray, 28 years old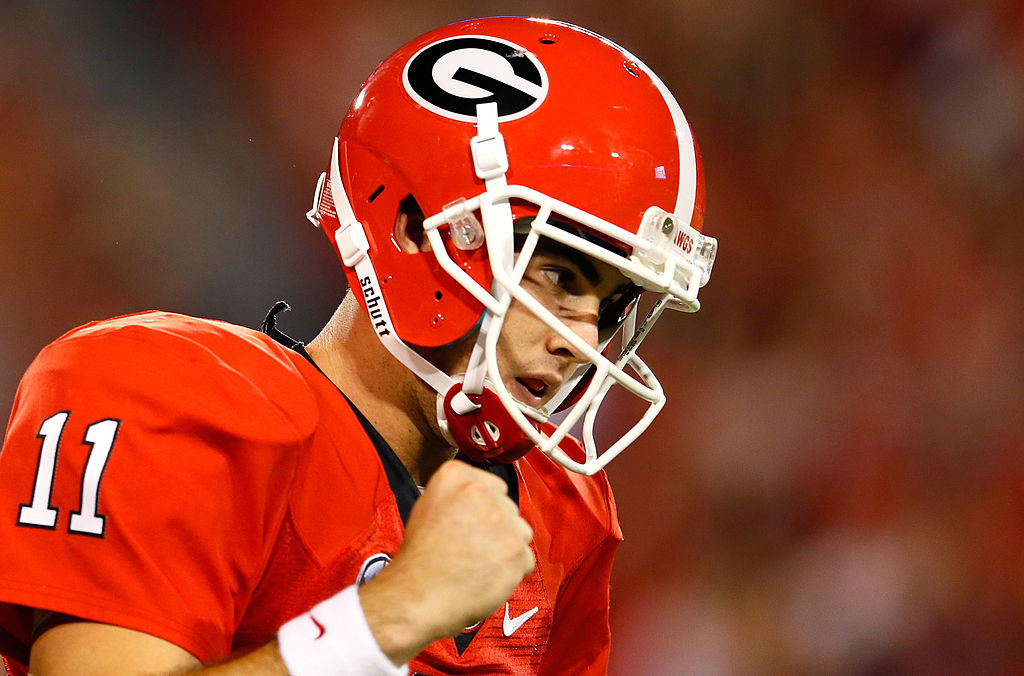 Aaron Murray is one of the greatest SEC quarterbacks of all time. In his four years as a starter with the Georgia Bulldogs, Murray set the conference record for both passing yards with 13,166 and touchdown passes with 121. Murray was drafted by the Kansas City Chiefs in 2014, but never took a snap in the NFL.