XFL Star Tommy Maddox Became a Successful Baseball Coach When He Retired
Tommy Maddox wasn't Rod "He Hate Me" Smart, but he nonetheless became one of the original XFL's early stars. A former first-round pick of the Denver Broncos whose NFL career stalled, Maddox used Vince McMahon's 2001 league to reboot his football life.
Nearly 20 years after Tommy Maddox used his XFL stint to earn a spot with the Pittsburgh Steelers, let's look back at the Super Bowl champion's wild career.
Tommy Maddox rose to prominence in the XFL
Tommy Maddox needed a career rebirth in the worst way by 2000. A former first-round pick of the Denver Broncos in 1992, Maddox was out of the NFL by 1995 and even took a job selling insurance.
When the 21st century arrived, Maddox was three years removed from his last professional throw.
Maddox spent 2000 with the New Jersey Red Dogs of the Arena Football League. From there, Maddox joined the XFL's Los Angeles Xtreme and the rest is history.
Tommy Maddox completed 57.3% of his passes for 2,186 yards, 18 touchdowns, and nine interceptions in the XFL. The Xtreme won the league's Million Dollar Game and Maddox earned the XFL MVP Award.
Maddox spent five years with the Pittsburgh Steelers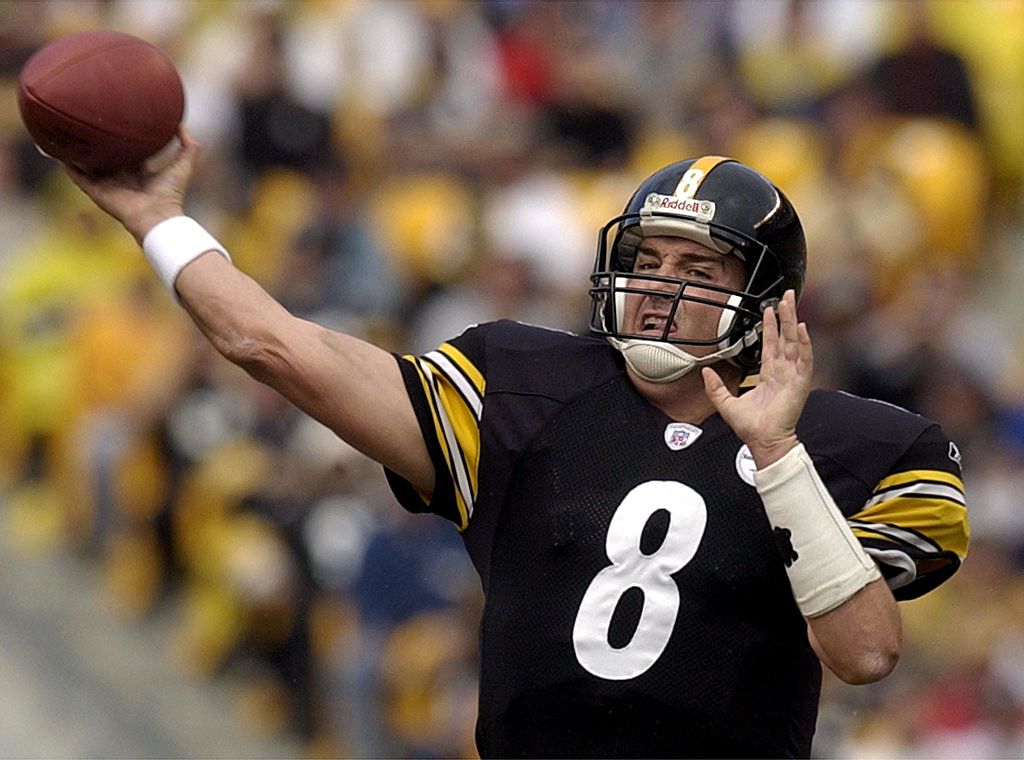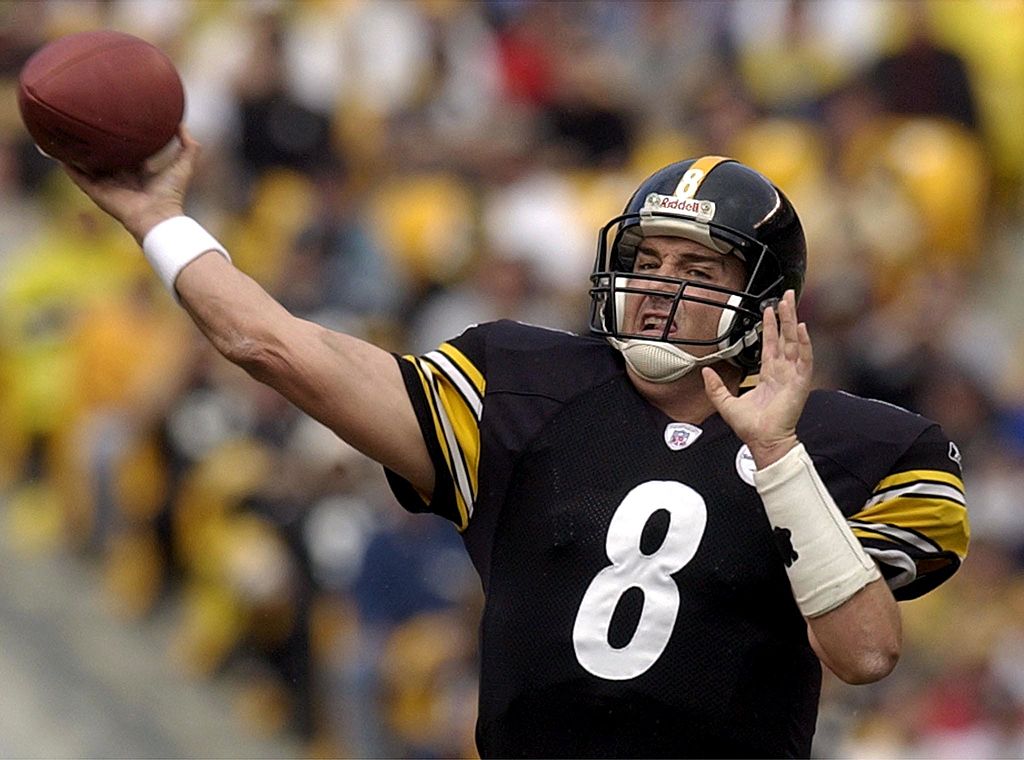 Because the XFL played in the spring of 2001, that allowed Tommy Maddox to sign with the Pittsburgh Steelers later that year. Maddox played most of the 2001 season as Kordell Stewart's backup before he became the starter in 2002.
Tommy Maddox went 7-3-1 as the Steelers' starter in 2002 but threw 16 interceptions to 20 touchdowns. Maddox started all 16 games in 2003, though he went 6-10 and again struggled with ball control.
The 6-foot-4 Maddox threw 18 touchdowns and 17 interceptions on a disappointing Steelers team.
Pittsburgh selected Ben Roethlisberger in the 2004 NFL draft. Maddox played another two seasons — he went 2-3 in five spot starts — and won his only Super Bowl ring with the 2005 Steelers.
Maddox tried out for the Oakland Raiders and Dallas Cowboys in 2006. He also briefly returned to the Arena Football League, though the Philadelphia Soul waived him that November.
Tommy Maddox is a sucessful high school baseball coach
Although Tommy Maddox played in 92 games across nine NFL seasons, he only went 15-20-1 as a starter. Maddox completed 57.2% of his passes for 8,087 yards, 38 touchdowns, and 54 interceptions with the Broncos, Rams, Giants, and Steelers.
Tommy Maddox went from John Elway's possible successor to NFL draft bust to a quarterback who salvaged his professional career, all in 15 years.
That is certainly an interesting way to spend a career. Besides the aforementioned Rod Smart, Maddox is possibly the most famous and memorable player from the XFL's original one-year stint in 2001.
Tommy Maddox entered the high school baseball world after he retired. Maddox was an assistant on the Grapevine High (Texas) that won the 5A State Championship in 2016.
Maddox stayed in Texas and coached the Decatur Eagles in 2018. Decatur went 17-14 and lost in the 4A Region II quarterfinals.
Maddox didn't return for the 2019 season, according to MaxPreps.