Yankees at Red Sox: Preview, Pitchers, Notes for July 25-28 Series
Any time the New York Yankees and Boston Red Sox meet, it tends to be must-see TV. These two hated rivals are set to clash again in a four-game series that starts on Thursday, July 25, at 7:10 pm ET.
Through the first seven meetings between New York and Boston this season, the Yankees hold a 6-1 edge over their rivals, winning four of the five games played in New York and both games when the two teams met in London last month. These four games will be the first ones played between the Yankees and Red Sox at Fenway Park in 2019.
Start Times and Probable Pitchers
Game 1
Start Time: Thursday, July 25, 7:10 pm ET
National Broadcast: MLB Network
Probable Pitchers: Masahiro Tanaka (7-5, 4.00 ERA) vs. Rick Porcello (8-7, 5.61 ERA)
Game 2
Start Time: Friday, July 26, 7:10 pm ET
National Broadcast: MLB Network
Probable Pitchers: James Paxton (5-5, 4.20 ERA) vs. Andrew Cashner (9-5, 4.19 ERA)
Game 3
Start Time: Saturday, July 27, 4:05 pm ET
National Broadcast: Fox Sports 1
Probable Pitchers: CC Sabathia (5-5, 4.50 ERA) vs. Eduardo Rodrigues (12-4, 4.10 ERA)
Game 4
Start Time: Sunday, July 28, 7:00 pm ET
National Broadcast: ESPN
Probable Pitchers: Domingo German (12-2, 4.03 ERA) vs. Chris Sale (5-9, 4.00 ERA)
New York Yankees Notes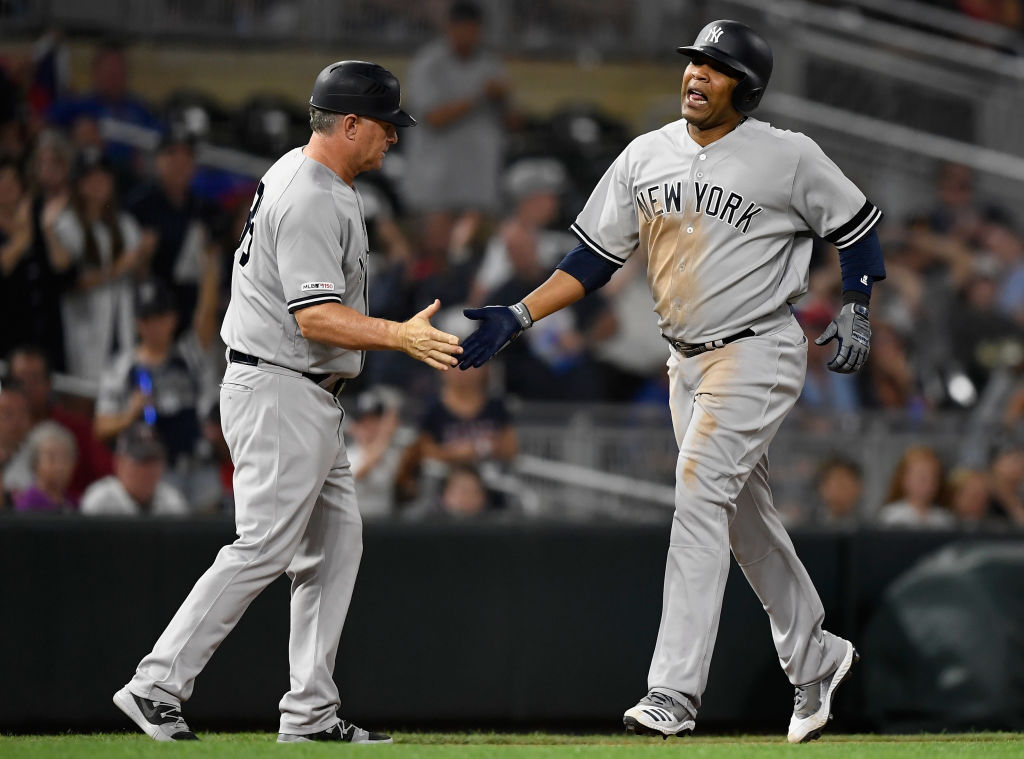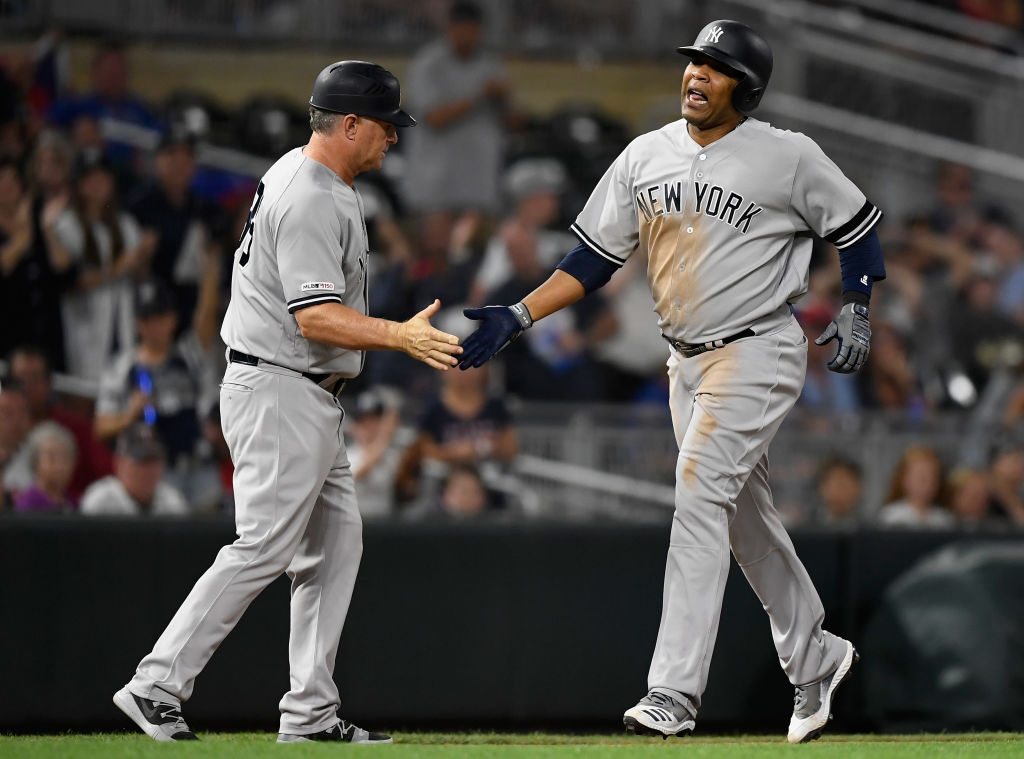 What the Yankees have accomplished so far this season has been pretty incredible.
Through their first 101 games, the Yankees have compiled the best record in baseball at 66-35 and have opened up a 10-game lead over the Tampa Bay Rays for first place in the American League East. They have done all of this while dealing with major injuries up and down the lineup to key players including staff ace Luis Severino and Giancarlo Stanton.
The Yankees haven't lost a series since dropping two of three on the road to the Cleveland Indians back in early June. Since June 15, New York is 25-8 over its last 33 games including a current 7-2 stretch that includes series wins over the Tampa Bay Rays, Colorado Rockies and Minnesota Twins. The Yankees have averaged eight runs per game over this 7-2 run.
On the season, New York has the best offense in the majors averaging 5.82 runs per game. The Yankees rank fifth in the American League with a team ERA of 4.12.
Boston Red Sox Notes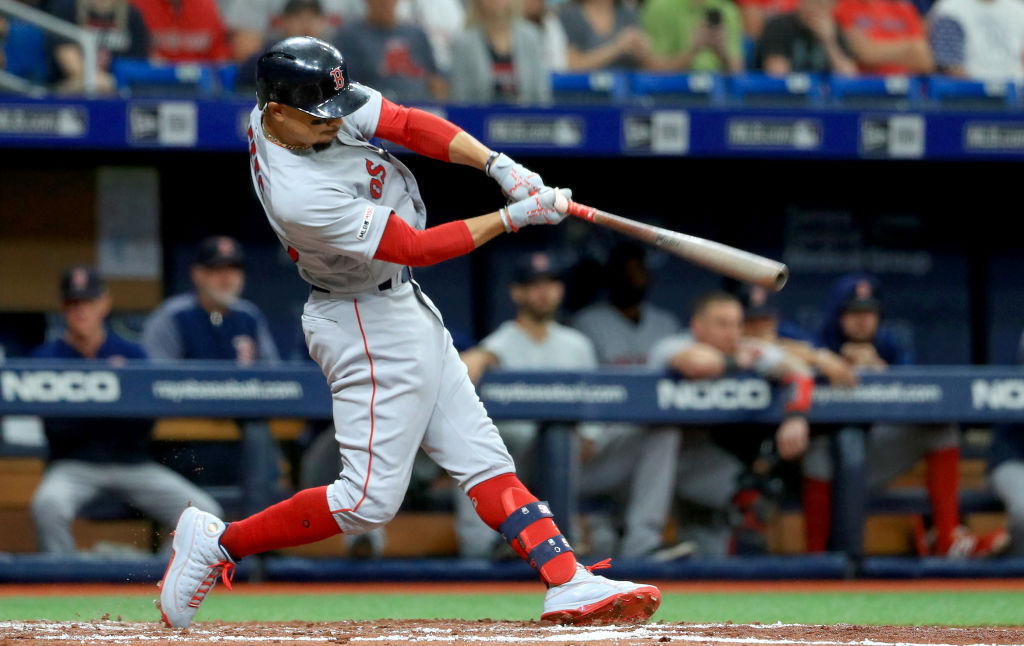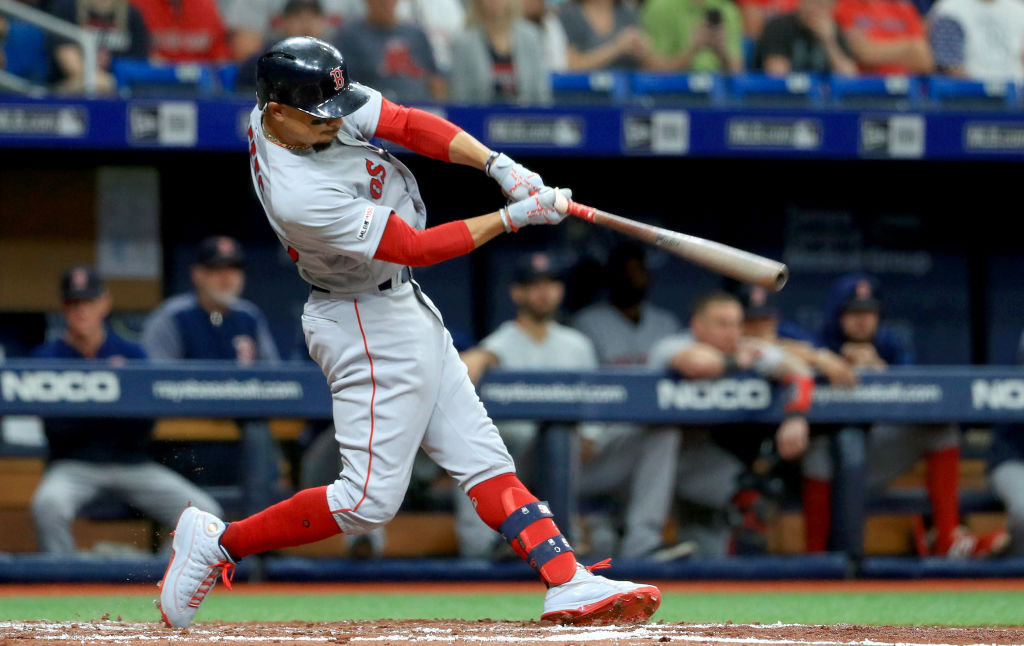 It is do-or-die time for the 2019 Boston Red Sox.
Last season, the Red Sox entered the all-star break with a record of 68-30. They carried that momentum into a 20-7 start to the second half. This year, Boston was just 49-41 heading into the break, and they've come out of it with an underwhelming 7-6 start to the second half.
Boston is still hitting the ball well, sitting behind only the Yankees in runs scored in 2019 with 582 (5.65 runs per game). The team's biggest issue has been its pitching; the Red Sox rank 18th in the majors in ERA among starting pitchers at 4.71 and 18th in ERA among relievers at 4.59. The Red Sox may try to add an arm or two before the trade deadline, but they'll still need the guys on the current staff to perform better if they hope to save the season.
The Red Sox are currently 56-47. They sit 11 games behind the Yankees in the AL East standings and two games back of an AL wild card spot. Boston will be looking to improve on its disappointing 24-25 record at home with a strong showing in this series.