Yankees GM: Headley Deal Makes A-Rod Odd Man Out in 2015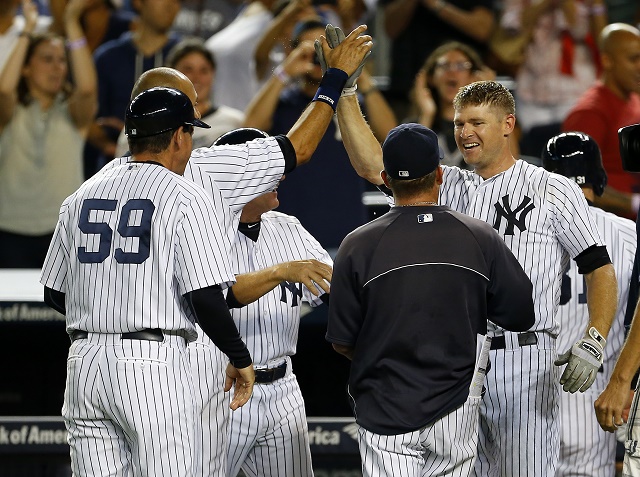 The New York Yankees found success with several late-season acquisitions in 2014. After losing Brandon McCarthy to free agency, GM Brian Cashman made sure to re-sign both Chase Headley and Chris Capuano after the MLB Winter Meetings. Unfortunately for returning third baseman Alex Rodriguez, that leaves the superstar-turned-tabloid sensation the full-time designated hitter (for now) when the club assembles for spring training in 2015.
Cashman: "I can't expect Alex to be anything"
In an interview with the Associated Press, Cashman put into words what become obvious with the Headley signing: A-Rod would never play everyday third base for the Yankees again. The slick-fielding Headley proved himself worthy of the job late in 2014 and was rewarded with a four-year contract worth $52 million. According to the AP, Cashman said A-Rod would have a shot as a backup third baseman in the (unlikely) event he could beat out Martin Prado for the job.
"I can't expect Alex to be anything," Cashman said in the interview. "I've got to think the worst and hope for the best. Even before the suspension, he wasn't the same player at third base on the defensive or offensive side."
For a player who's owed $21 million in 2015 and $20 million in both 2016 and 2017, it's safe to say expectations have plummeted to new depths in the Yankees universe. In fact, with the signing of Chris Young into an outfield platoon/DH situation, A-Rod has very little wiggle room in terms of playing time for the Yankees next season. MLB insiders are saying Alex should prepare for "exile" in the coming years.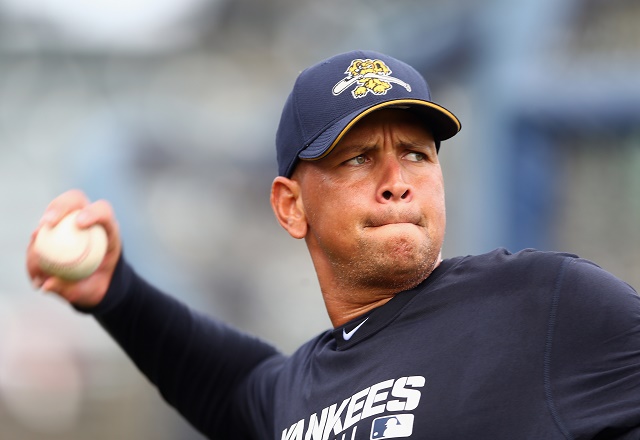 A-Rod soon to be "a ballplayer in exile"
ESPN's Buster Olney, an MLB reporter with unparalleled access to players and officials, described what he saw ahead in Alex Rodriguez's future. Rather than a player who is welcome back to ballpark and organizations in any capacity, Olney said A-Rod should prepare for a long stretch out in the cold.
"Let's face it: after Alex Rodriguez plays his last game, he's gonna become like a ballplayer in exile," Olney said in an interview on ESPN. "No one with his former teams really want[s] him around."
With the $52 million spent to keep Headley around, the Yankees are hoping there is more upside ahead for the third baseman who had several walkoff hits for the club in his late-season stint. Since his monster 2012 (31 HR, 115 RBIs) for San Diego, Headley hit a combined 26 HR over the last two seasons. In 58 games for the Yankees, he posted his best OPS since 2012 while showcasing an above-average glove at third base.
The Yankees' other acquisition of the day continued the reclamation project of lefty Capuano. Brought back as rotation insurance on a one-year deal worth $5 million, Capuano is another minor move for the Yankees this offseason. Cashman maintains that New York will not pursue Max Scherzer.
In the meantime, team officials can expect the appropriate media circus with the return of A-Rod to Yankees camp next spring. He may not be wanted, but he will certainly be in attendance, and handsomely paid for his time.