Yankees Legend Miller Huggins Received His Law Degree — and Life Advice — From a Future U.S. President
Miller Huggins forever has a place in New York Yankees history without ever playing a game for the team.
The longtime manager for Yankees legends Babe Ruth and Lou Gehrig, Huggins managed the Bronx Bombers to three World Series titles. If not for a future U.S. President, Huggins may have instead pursued a legal career instead of one on the diamond.
Miller Huggins was the New York Yankees' first successful manager
For the first 20 years of their existence, the New York Yankees were a fairly uninteresting team. The likes of Boston, Detroit, and Philadelphia — the Athletics, not the Phillies — ran the American League with ease.
In 1918, the Yankees hired Miller Huggins, a former big-league second baseman, as the team's newest manager. Two years later, Babe Ruth joined the Yankees in a trade with the Red Sox and set the stage for the Yankees as a baseball powerhouse.
Huggins went 1,067-719 in 12 seasons with the Yankees. New York won three world titles and six American League pennants in Huggins' tenure.
The Yankees dedicated a monument to Huggins in May 1932. The plaque called Huggins a "splendid character who made priceless contributions to baseball" and was the first in what eventually became Monument Park.
The Veterans Committee inducted Huggins into the National Baseball Hall of Fame in 1964.
Huggins studied law before he became a major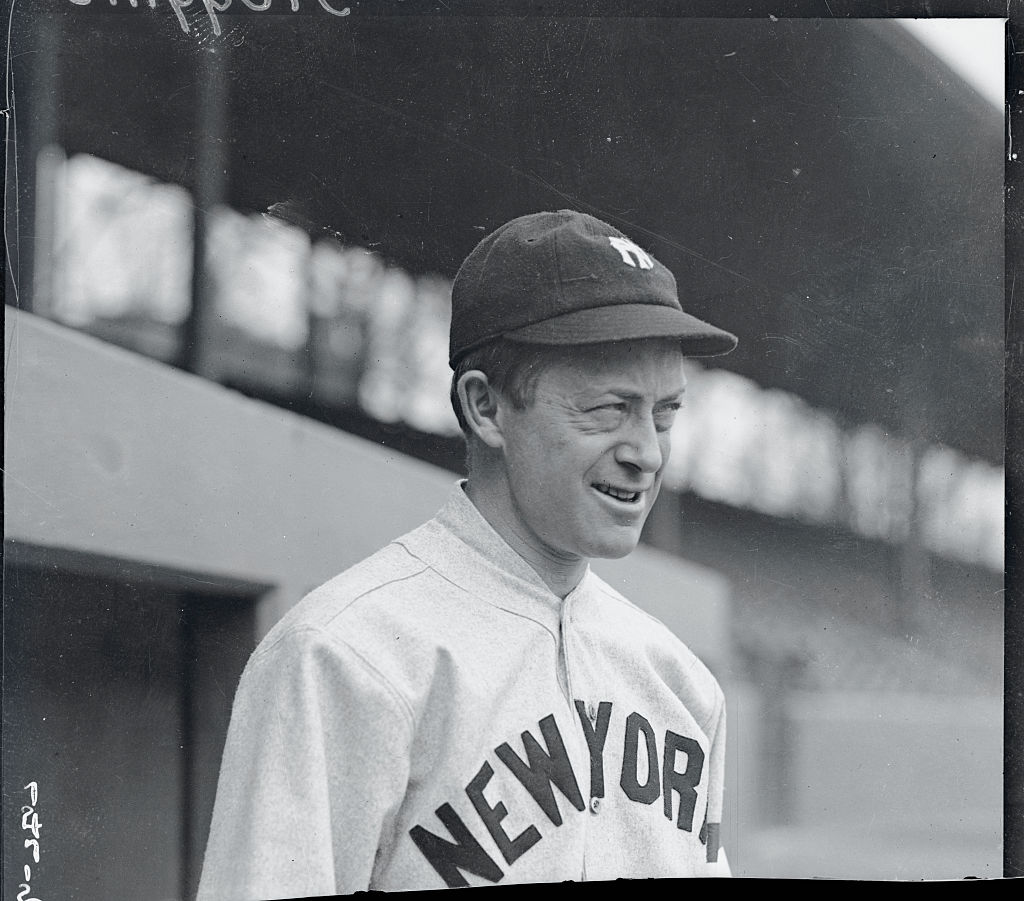 Although Miller Huggins enjoyed baseball growing up, he wanted to keep his options open. Major League Baseball in the late 1800s and early 1900s wasn't what it became when the first World Series happened in 1903.
A Cincinnati native, Huggins studied law and played baseball at the University of Cincinnati. Huggins' law professors were stunned at the idea of a student-athlete and contemplated dismissing him from the program.
Most of Huggins' professors were unhappy with him. There was one prominent professor who gave Huggins the advice he needed.
Future U.S. President William Taft told Miller Huggins to pursue baseball
Like Huggins, William Howard Taft was born in Cincinnati. Less than a decade before he became America's 27th president, Taft taught law at the University of Cincinnati.
Miller Huggins was one of Taft's students. Taft thought highly of Huggins and saw how much the young man loved baseball.
That was when Taft gave Huggins life-changing words of wisdom, as recalled by Major League Baseball's official website.
"You can become a pleader or a player, not both. Try baseball. You seem to like it better."
The advice is exactly what Miller Huggins needed. The infielder made his Major League debut in 1904 with his hometown Reds and played until 1916.
Huggins turned out to be an impressive player at the sport's highest level. He hit .265 with nine home runs, 318 RBIs, and 324 stolen bases in 13 MLB seasons.
William Howard Taft had his own life-changing moment that decade. The country elected Taft as president in 1908 and he held the role through March 1913.