Yankees Outfielder Luis Polonia Was Convicted of Sexual Assault — Then Played Another 10 Seasons
Luis Polonia is the perfect example of how much sports culture has changed over the last 30 years.
Polonia, a veteran outfielder who played on the Mel Hall-era Yankees, was arrested on Aug. 17, 1989, for having sex with a 15-year-old. A sexual assault conviction landed Polonia in jail later that year.
The crime didn't keep Polonia out of a New York Yankees uniform for long. Let's look at how less than a year after his sentencing, Polonia returned to the majors — and didn't leave until the 2000s.
Luis Polonia joined the Yankees in 1989
RELATED: Rickey Henderson Could Have Been an NFL Star, If Not for His Mother
A 5-foot-8, 155-pound outfielder from the Dominican Republic, Luis Polonia debuted with the Oakland Athletics in April 1987.
The speedy Polonia hit .288 with seven home runs, 93 RBIs, 33 doubles, 18 triples, and 66 stolen bases across two-plus seasons with the Athletics.
Oakland traded the 24-year-old Polonia to the New York Yankees midway through the 1989 season for All-Star outfielder Rickey Henderson.
At surface level, the trade made sense and worked out for both teams. Henderson helped the Athletics to a World Series title and Polonia hit .313 in his 66 games with the Yankees.
Polonia wasn't long for New York, though, and an incident in the summer of 1989 made it very hard to call the acquisition a win for the Yankees.
Polonia was convicted of sexual assault in 1989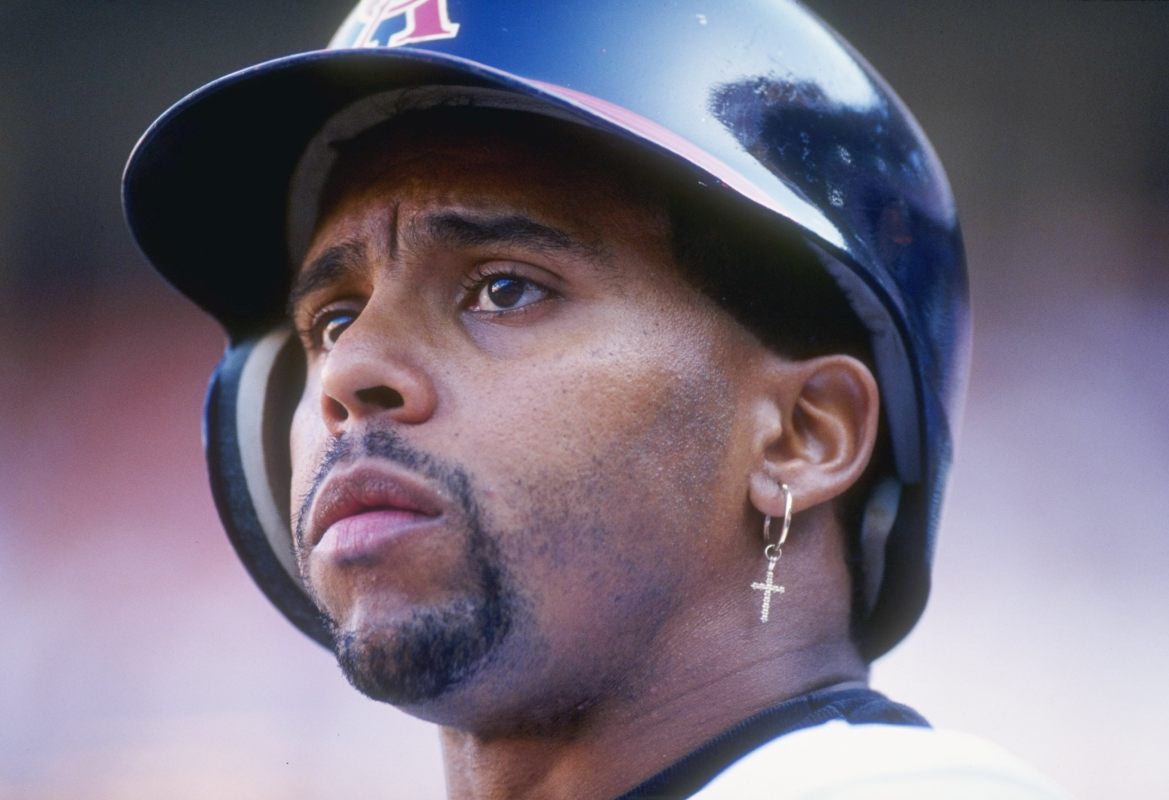 RELATED: The Most Famous #MeToo Moments in Sports
Amid a disappointing 74-87 season, the Yankees traveled to Milwaukee in August 1989. When the Yankees left for Detroit, Luis Polonia wasn't with them.
Milwaukee police arrested Polonia after a 15-year-old girl accused him of sexually assaulting her. The girl was found with Polonia in his hotel room.
According to The New York Times, the Milwaukee Police Department said the girl and friends attended that night's Yankees-Brewers game. She met him at the team hotel after the game and went into his room.
Polonia told police that one of the girl's friends said the girl was 19.
Polonia pleaded no contest to a charge of having sexual intercourse with a child under the age of 16. The charge, a Class A misdemeanor in Wisconsin, carried a maximum penalty of nine months in jail and a $10,000 fine.
Yankees manager Dallas Green provided his thoughts after Polonia's arrest:
"It's a shame to see that happen. It's a personal thing. All you can do is warn people. You can't live their lives.
Polonia was charged with statutory rape and received 60 days in jail. Polonia only served 29 days and spent Monday through Saturday performing community service, according to the New York Daily News.
Luis Polonia played another decade despite the jail time
RELATED: Revisiting Ben Roethlisberger's Sexual Assault Allegations in the #MeToo Era
If Luis Polonia committed that crime in the #MeToo era, he may never have played again.
Polonia not only played the rest of the 1989 season, but he remained in the majors until 1996. He spent 1997 and 1998 in Mexico before he played two more MLB seasons.
Polonia hit .338 with seven RBIs in 24 games after his arrest. Although he rejoined the Yankees in 1990, New York traded him to the Angels for outfielder Claudell Washington and pitcher Rich Monteleone.
Polonia served as a solid outfielder for various teams throughout the 1990s. He won a World Series with ace pitcher John Smoltz and the Atlanta Braves in 1995.
Still, Polonia did all of that after he served jail time for a sexual assault conviction. Polonia had two other stints with the Yankees and even won a World Series ring with them in 2000.
All stats courtesy of Baseball-Reference.