Yankees Pitcher Cory Lidle Tragically Died After Defending Himself on the Radio
Cory Lidle fulfilled a lifelong dream when he joined the New York Yankees in the summer of 2006.
An underrated workhorse pitcher and close friend of All-Star first baseman Jason Giambi, Lidle played a key role for the Yankees down the stretch.
Just days after his season ended and he created a controversy among his teammates and the media, Lidle tragically passed away. This is his story.
Cory Lidle had a productive MLB career
An undrafted free agent in 1990 who debuted with the New York Mets seven years later, Cory Lidle grew into a solid workhorse pitcher.
He wasn't ever an All-Star and he retired with a 4.57 career ERA, but Lidle filled the role of a pitcher who could easily soak up innings.
Lidle averaged a 12-11 record, a 4.59 ERA, and 190 innings per season from 2001-06 for five teams.
Lidle had his best success with the Oakland Athletics. He won 21 games and posted a 3.74 ERA across 380 innings across two seasons; Lidle was worth 3.5 Wins Above Replacement in each of those seasons, according to Baseball-Reference.
For comparison, Lidle ended his career worth 10.6 WAR. The veteran right-hander earned $17.5 million in his career.
Lidle stirred up a controversy with the Yankees in 2006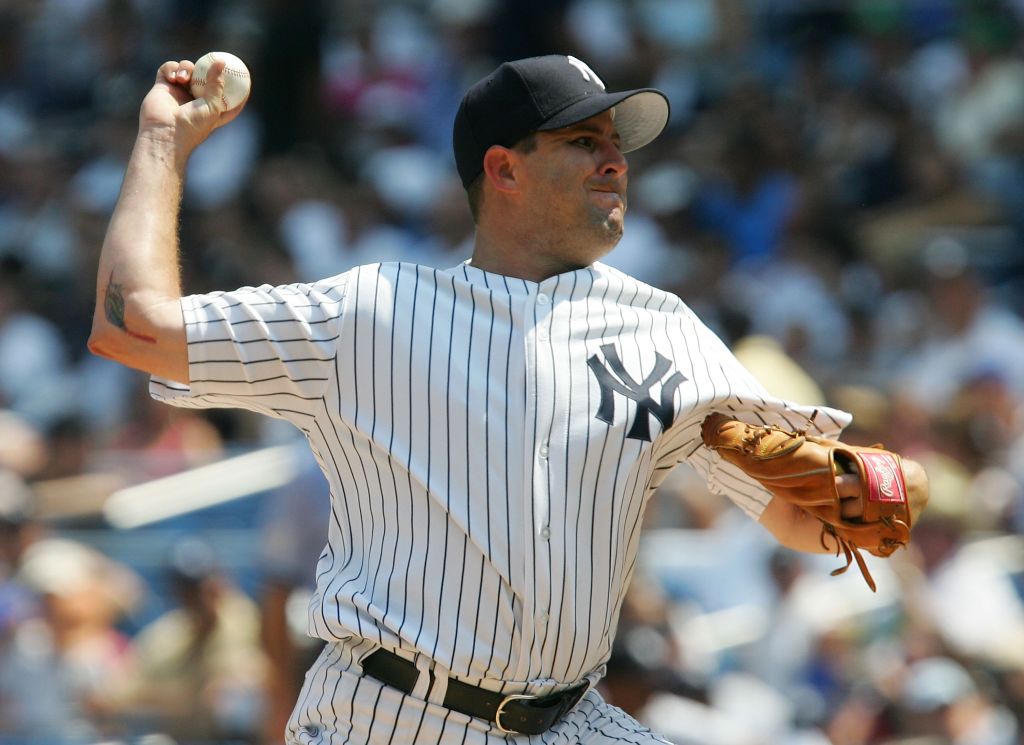 The New York Yankees acquired Cory Lidle and All-Star outfielder Bobby Abreu from the Philadelphia Phillies in July 2006.
Both had clear roles for the eventual AL East Division champions. Lidle would help a rotation that had been plagued by injuries and inconsistency.
Abreu, a former Home Run Derby champion, would join a packed lineup with the likes of Alex Rodriguez, Derek Jeter, and Jason Giambi. Lidle played high school baseball with Giambi in California and later teamed up with him in Oakland.
Lidle went 4-3 with a 5.16 ERA in 10 games (nine starts) for the Yankees. He allowed four runs in 1.1 innings during his lone playoff game, an 8-3 loss to Detroit in Game 4 of the American League Division Series.
That knocked the Yankees out of the playoffs early and continued a World Series drought that had persisted since ending the three-peat in 2000.
Lidle expressed his disappointment about the Yankees' season prematurely ending in a discussion with reporters. One specific comment Lidle made drew the ire of Yankees fans and media members alike.
"We got matched up with a team that, I think, was a little more ready to play than we were."
Lidle immediately clarified that statement wasn't a jab at Yankees manager Joe Torre. The damage was done, though.
Cory Lidle died days after he defended himself on the radio
In an attempt to clarify his comments, Cory Lidle called into the popular Mike and the Mad Dog radio program. That didn't go well for either party.
Lidle said reporters "may have" misquoted him. Co-host Chris Russo ripped Lidle's attitude and desire to "enjoy a day in New York."
Francesa told Lidle, "I haven't thought much about you at all, to be honest with you."
Both surely thought about Lidle later that week. Lidle and co-pilot/flight instructor Tyler Stranger died in a plane accident days later.
Investigators found that a strong wind caused the plane to be blown into an apartment building.
WFAN removed the interview from its online website. The interview still remains on YouTube as of June 2020.
Days after the heated exchange with Lidle, Russo reflected on the conversation and what he could have done better.
"Do I wish right this second I had a better relationship with Cory Lidle? Yeah, I absolutely do. … I've been ripping him for five or six months. Does that make me a bad guy? I'll let others evaluate that."
The Yankees wore black armbands throughout the 2007 season in honor of Lidle.