MLB: Why the Yankees Wanted Domingo German in the Postseason Bullpen Before His Suspension
Domingo German has been one of the premier pitchers in Major League Baseball in a year that has seen the New York Yankees elevate themselves back to the dominant form that they are known for. However, despite a 17-4 record and a reliable presence in the Yankees starting rotation, he was bound to be coming out of the bullpen during the 2019 postseason. That was before MLB suspended him for the rest of the year at the end of the regular season. It might sound crazy, but Yankees manager Aaron Boone had a good reason for wanting to use German as bullpen arm in the playoffs.

Why we won't see Domingo German in the MLB playoffs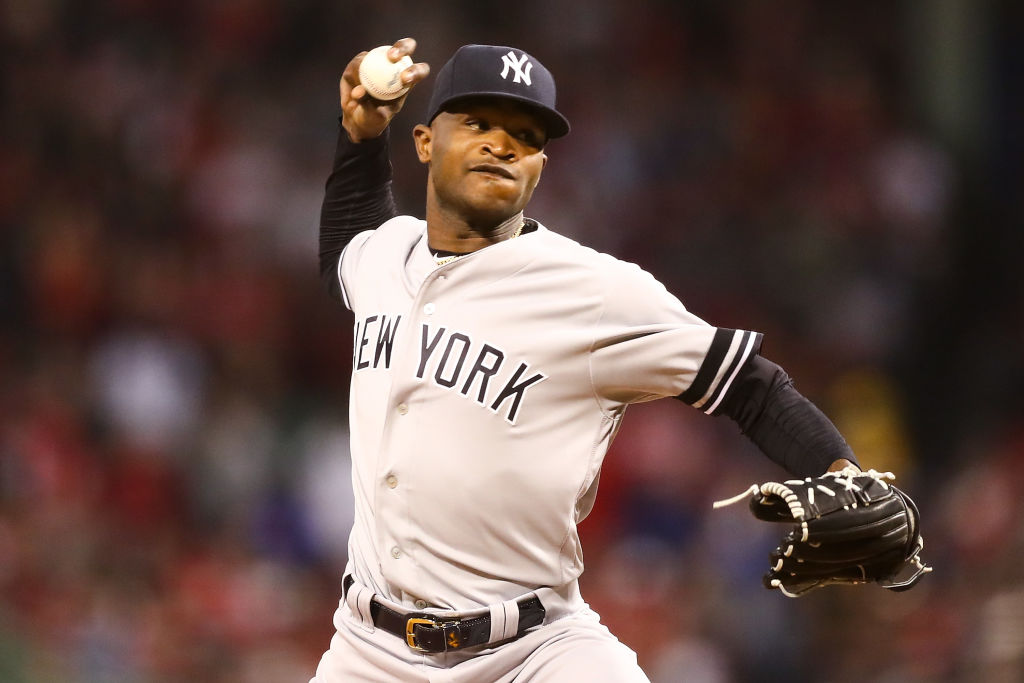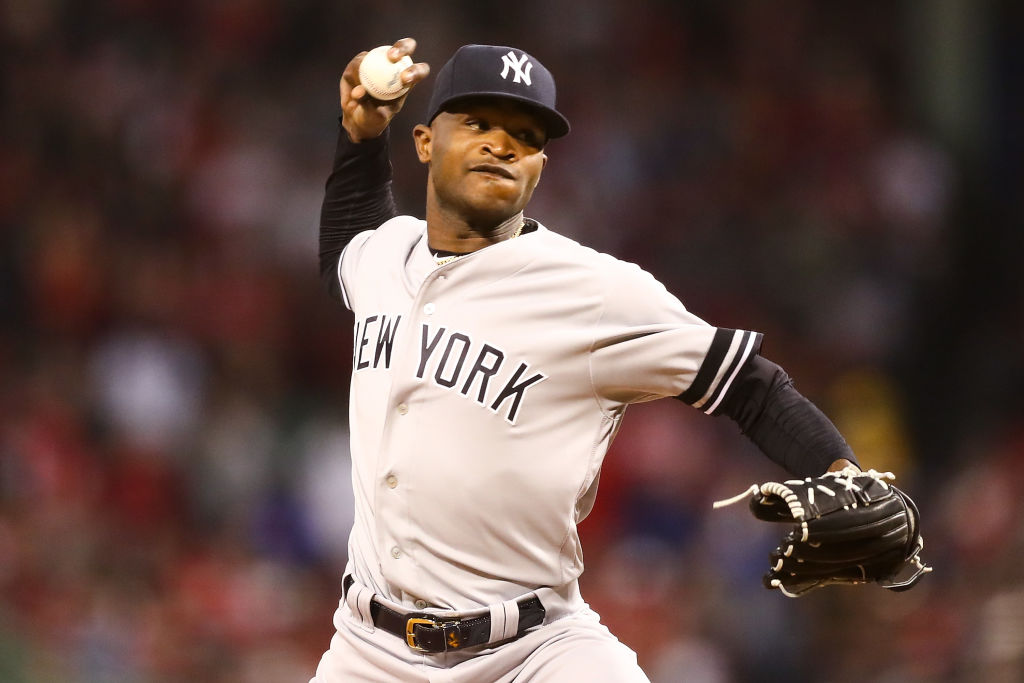 Domingo German likely would have been a key figure for the Yankees in October. The iffy starting pitching was one of the team's weak spots, and German would have been able to provide consistency as a starter or a bullpen arm.

That was before MLB placed German on administrative leave because of domestic violence allegations against him. Instead of striding to the mound to pitch in the postseason, he'll be on the shelf until the 2020 season begins.
German's season and the Yankees' pitching health
German's breakout season was much needed, as many Yankees were lost to injury (though the team still dominated opponents). Luis Severino, who German replaced in the rotation following his right rotator cuff injury in spring, is just now getting back into the rotation.

On top of that, the bullpen has appeared to be cursed. In September alone, relief pitchers David Hale, Jake Barrett, Jonathan Holder, and Dellin Betances, who partially tore his Achilles in a return from a previous injury, all experienced injuries. Starting pitcher J.A. Happ also was lost to injury.

Despite such bad luck on the injury front, German stepped up and provided dominant pitches to a bullpen that was both injured and underperforming. While the Yankees bats have been historically great all year, but their pitching has been their weakness, but not when he is on the mound. Through 26 starts, German is 18-4 with a 4.09 ERA. His .818 winning percentage led Major League Baseball this season. His 4.09 ERA may not put him in front of the pack, but it's enough to let the Yankees bats do all the work.

With all of this considered, fans may be asking why Boone would consider moving him back to the bench. However, his reasoning for doing so isn't as crazy as it may appear on paper.

Why would the Yankees have considered moving him to the bullpen?
If Boone moved Domingo German to the bullpen, it wouldn't have been because of a lack of faith in his abilities. It is quite the opposite. When Boone spoke about his pitcher, he spoke glowingly about German's ability to adjust to any situation and reliability in any game. Moving him to the pen wouldn't be so much putting someone else ahead of him, it would allow German to pitch more and impact games past his penciled in starts.

"I view Domingo playing a really big role for us in the postseason, hopefully," Boone told ESPN. "There's a number of different roles he could fill. I can very easily see him starting games. I can see him coming in for an inning in a big spot, and I can see him giving us length out of the pen."

Would putting Domingo German in the pen have been risky?
The one danger that the Yankees might have run putting Domingo German in the bullpen was overextending their most reliable pitcher. There is a reason pitchers need several days between each start. As dominant as the Yankees have been all year, their pitching has been rough due to a laundry list of reasons. As they adjust to the postseason, they will need to address this without hurting the team in the process.