Did the Yankees Win, Lose, or Draw With A-Rod?
The New York Yankees and A-Rod era is ending in the Bronx. Some 13 seasons later, did the organization win, lose, or draw?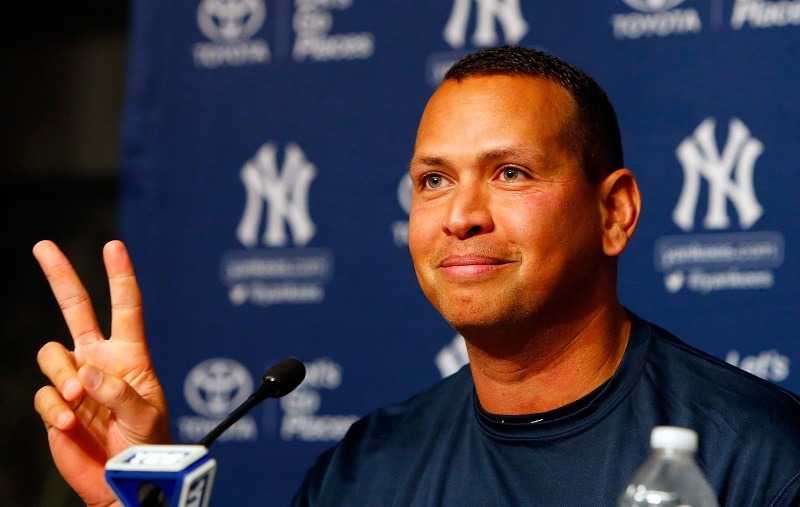 If you had only two words to sum up the mega-deal made between the New York Yankees and Alex Rodriguez, "it's complicated" might work. In actuality, there are three separate deals you have to slide under the microscope in order to understand the relationship between the era's most successful franchise and modern baseball's most accomplished player this side of Barry Bonds. ("Complicated" doesn't begin to describe The Barry.)
First there was the trade with Texas (2004) that put the onus of the game's biggest contract on the House of Steinbrenner; then there was the opt-out and renegotiated deal (2007) that guaranteed A-Rod a princely annual sum until the end of 2017, when he'd be 42; and, finally, the breakup and release of contractual obligations that go into effect following the game scheduled for August 12, 2016.
Yet the end of A-Rod's career as a player only begins his tenure as instructor and special advisor to Hal Steinbrenner, Yankees general manager partner and son of George M. Steinbrenner III. Even during the heavy-baggage, high-annoyance days of Rodriguez's career in pinstripes, no ballplayer or member of the media ever questioned his knowledge of the game or ability to impact younger players breaking into the league.
All of which leads us to ask: Did the Yankees win, lose, or draw with A-Rod now that the end is in sight? We'll run down the particulars of each conundrum is the most Machiavellian way possible.
Win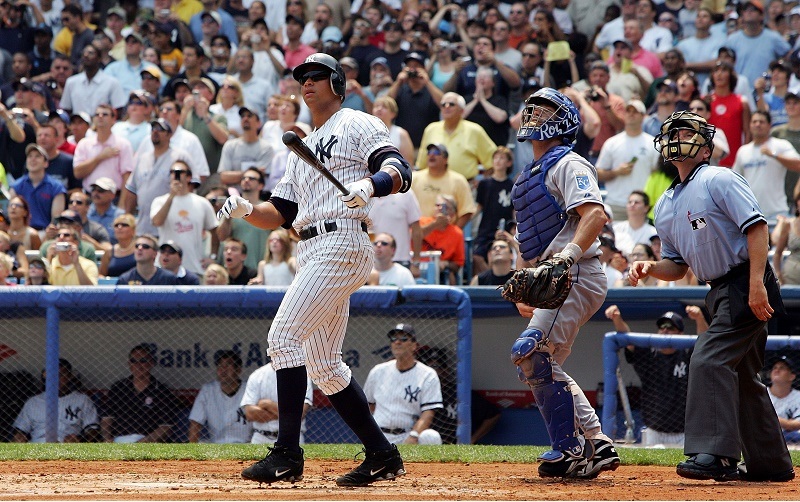 Without question, there was a great deal of winning while Alex Rodriguez played for the Yankees. He arrived in 2004 and went to the postseason every year except 2008, 2013, and 2014. There were six first-place finishes, four league championship series appearances, and of course the World Series title of 2009, the 27th of its kind for the Yankees franchise.
Then there were the personal milestones for A-Rod, which reflected on an organization obsessed with laurels. A-Rod won two American League MVP awards (2005, 2007) and four Silver Sluggers while making seven All-Star Games appearances. His statistics from the 2007 season are staggering: .314 average, 54 HR, 156 RBI, 143 R, 1.067 OPS. (All those numbers were best in the AL except BA.)
Let's not forget A-Rod had won two consecutive Gold Gloves at shortstop in Texas before coming to New York, and his seamless transition to third base (in deference to Derek Jeter) was another mark of his superior baseball ability, athleticism, and work ethic. No one may ever have been this talented, and few worked as hard as A-Rod in the prime of his career. But there was darkness underneath this exquisite player's surface.
Lose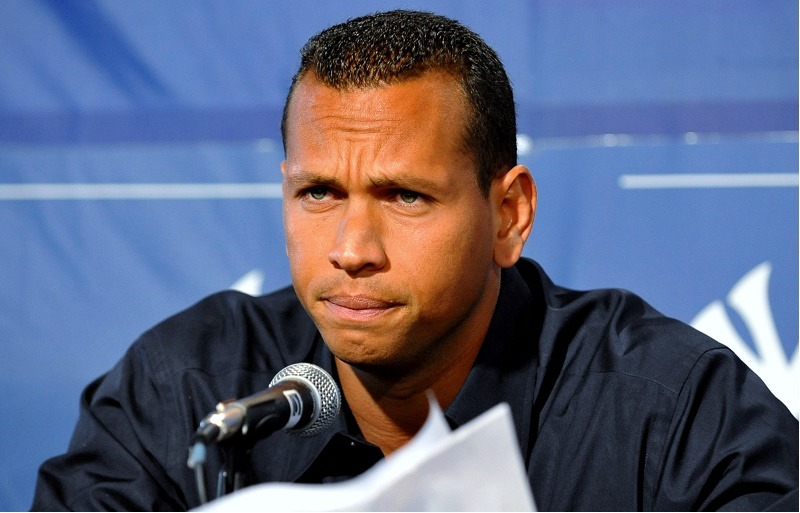 Anyone who is aware of the New York Yankees knows of the club's almost pagan devotion to winning. During its peak years in the late '90s and aughts, the Bronx Bombers began every season with an expectation — more than a hope — of winning a World Series title. Everything else was considered a failure. By that standard, there were several failures during A-Rod's career, beginning with the unthinkable loss to Boston in the 2004 ALCS during his first season in pinstripes.
Yankees fans quickly associated A-Rod with this ignominy. Three straight dreadful postseasons (2005 through 2007) later, Rodriguez was considered a choke artist, the nastiest slur a Yankee fan could levy. However, these insults paled in comparison to A-Rod's admission of using performance-enhancing drugs (PEDs) prior to the 2009 season. At that point, the organization wished the whole A-Rod thing was a dream.
Things only got worse during the Biogenesis scandal that ended with A-Rod serving a full-season suspension for his cheating and subsequent deceit. During the endless legal melee, Rodriguez at one time or another sued the MLB Player's Association and the Yankees themselves. At that point, commentators rightfully wondered if any ballplayer would shake his hand again.
Just before this darkest hour, A-Rod opted out of his historic $252 million contract originally signed with the Rangers and renegotiated a second 10-year deal valued at $275 million. Imagining an end similar to the one he witnessed, GM Brian Cashman suggested moving on beyond A-Rod following his 2007 opt-out but was overruled by ownership.
Draw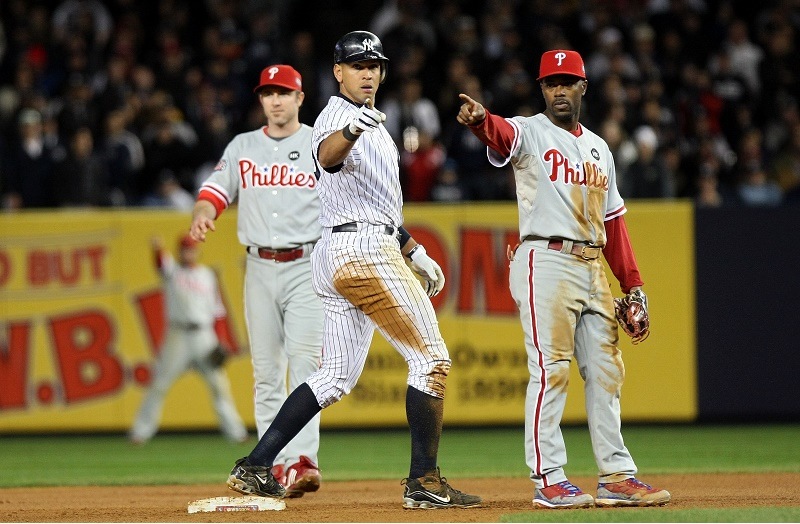 Now that A-Rod has agreed to move on and serve as a mentor for young players and advisor to management, both sides can look back upon those turbulent 13 seasons. During that time, the valuation of the Yankees franchise went from $832 million in 2004 to $3.4 billion in 2016. Whatever ill effects Alex Rodriguez has had on the Yankees, they've had no impact on the stunning value of America's richest team. In that sense, it was a draw.
Maybe the tables turn in A-Rod's favor when you consider he pocketed another $27 million for agreeing to retire and make way for up-and-coming players in need of  a roster spot. But a productive roster spot is worth more than $27 million for the next two seasons (in Yankee money), especially when a cost-controlled minor leaguer such as Aaron Judge or Clint Frazier may take his place.
New York also enjoyed celebrations for A-Rod's 500th and 600th home runs, not to mention the positive press he received following his 3,000th hit during the renaissance season of 2015. Sure, this season was a supreme drag with the aging slugger falling off his game, but the Yankees are getting out of the A-Rod situation with minimal damages.
All things considered, we'd have to call the Yankees and A-Rod era a draw for the organization. It got one ring and had a superstar packing the stadium for the better part of a decade. When he showed weakness, the House of Steinbrenner found a way to show him the door quietly. What happens next is anyone's guess, but the A-Rod era at least got a dignified ending. That's more than most people saw coming.
Connect with Eric on Twitter @EricSchaalNY
Statistics courtesy of Baseball-Reference.