The Yankees can Still win the World Series With Their Iffy Starting Pitching
The New York Yankees are one of the best teams in baseball this season. As of August 18, they have the best record in MLB. They have one glaring weakness however: their starting pitching has had a rough go of it.
Even with the team's iffy starting pitching, they can still make a run at the World Series in October. Here's how and why. (All stats referenced are current as of August 18, 2019).

The Yankees' starters have struggled since July
Before diagnosing how the Yankees can win without dependable starting pitching, it's critical to evaluate just how bad the starting pitching has been. According to ESPN, they've had one of the worst rotations in all of baseball:
"Going back to the beginning of July (through the first game on Monday), the Yankees' rotation has a 5.56 ERA, 23rd in the majors. Since July 1, Yankees starters have allowed the most home runs in the majors…since June 1, the rotation has a 5.63 ERA, 25th in the majors. For the season, the Yankees have the worst road rotation ERA in the majors."

While this is bad news, it's not a death sentence.

Anything can happen in a short series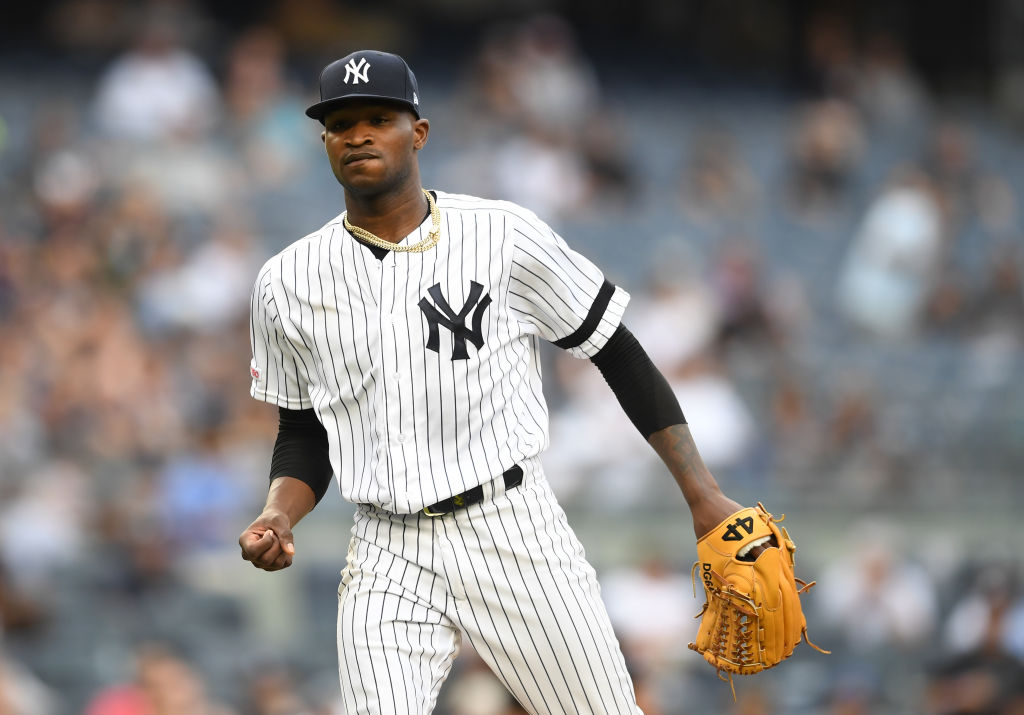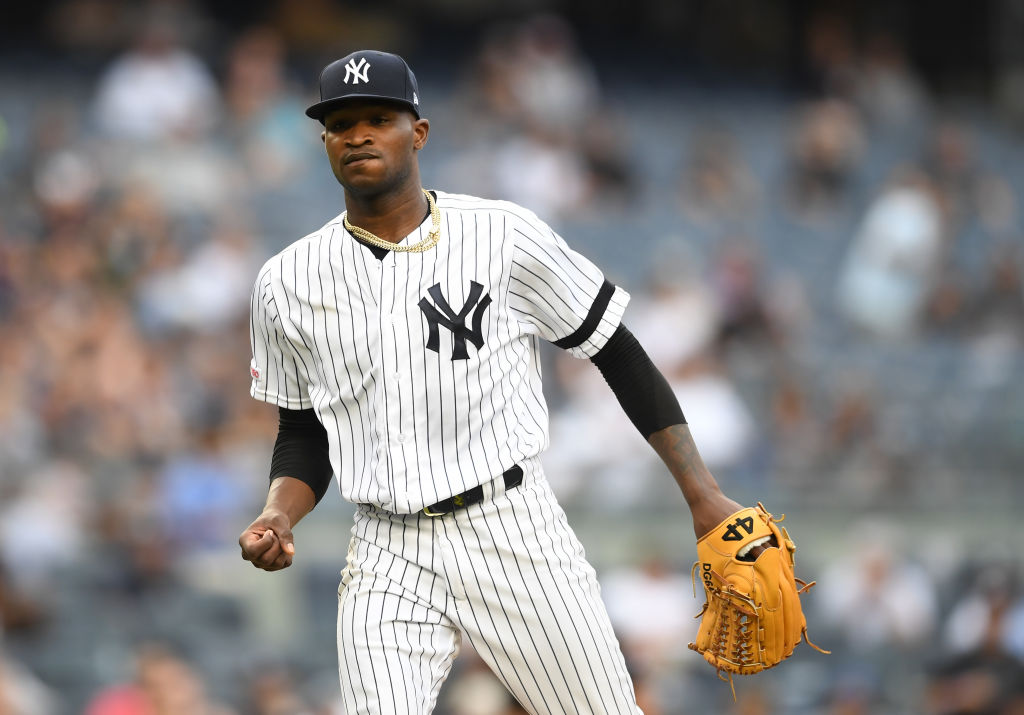 The Yankees may not have five dependable starters at the moment, but they may not need that many. During the Yankees' last World Series run in 2009, they won in October with a three-man rotation: CC Sabathia, Andy Pettitte, and AJ Burnett. This year, if they did go with a three-man postseason rotation, they'd probably go with the following:
Masahiro Tanaka. In 2019 Tanaka has been inconsistent, but one of the best of this bunch. He has a 4.56 ERA with a 9-6 record and 116 strikeouts.
Domingo German. German has been a standout this year. The young pitcher is 16-2 with an ERA of 3.96 and 124 strikeouts. He's unproven in October which may raise a red flag, but rest assured that if healthy, he'll be one of the Yankees' postseason starters.
James Paxton. Paxton is another one who's been inconsistent. He's 9-6 with 4.53 ERA during his first year in pinstripes.
Beyond those three – all of whom have concerns of their own – the Yankees starting rotation is nothing but question marks. CC Sabathia is bothered by a right knee issue and hasn't looked himself for most of this year. JA Happ has struggled. Luis Severino has yet to pitch in 2019 due to injury. There's no telling what he may offer when he does return.

The Yankees will have to hope that their three best can come back reliably on short rest continually in October. But they may have some help.

The offense and bullpen may be able to carry them
The Yankees' lineup, even with considerable injuries, is stacked. Consider the hitters they currently have at their disposal:
They certainly have enough offensive firepower to win a slugfest (or multiple slugfests) come October. They also have one of baseball's best bullpens, with the likes of Dellin Betances, Aroldis Chapman, Adam Ottavino, and Zack Britton making games much shorter.
The strategy for the Yankees to win the World Series is simple:
Go with a solid three-man rotation, putting the rest of the starters in the bullpen for long-relief support.
Rely on their power-packed lineup to deliver when needed.
Save the arms in their bullpen to make the games much shorter, removing the starters early if needed.
If they can follow that strategy, the Yankees can win it all.