Yoenis Céspedes' Stunning Opt Out Possibly Concludes an Uneven Mets Tenure
The Yoenis Céspedes era may have ended in New York in the strangest fashion possible.
After the team reported the former All-Star outfielder was missing, Céspedes — a Cuban slugger who missed most of the 2018 and 2019 season with injuries — returned with news: he intended to opt out of what remained of this season.
If this is the end of Céspedes' time with the New York Mets, it appropriately concludes a very uneven tenure in New York.
Yoenis Céspedes opted out of the 2020 season
RELATED: New York Mets Yoenis Cespedes Returns from Wild Boar Incident and Makes Opening-Day History
The New York Mets opened what became a 4-0 loss to the rival Atlanta Braves on Sunday with Yoenis Céspedes out of the lineup. No one could have predicted what happened next.
Midway through the game. the Mets announced Céspedes didn't show up to Truist Park. The Mets also said attempts to contact Céspedes "have been unsuccessful."
That was in the first inning. Mets reporters tweeted later in the game the Mets had no reason to believe Céspedes, 34, was in danger.
Shortly after the game ended, the Mets announced Céspedes opted out of the 2020 season for COVID-19 related reasons. Mets manager Luis Rojas said he was "very surprised" by Céspedes' decision.
Mets general manager Brodie Van Wagenen said Céspedes had already removed his belongings from his hotel room. The veteran outfielder will be placed on the restricted list.
Céspedes hit .161 with two home runs and four RBIs in eight games. He struck out 15 times in 31 at-bats.
Céspedes had an uneven tenure in New York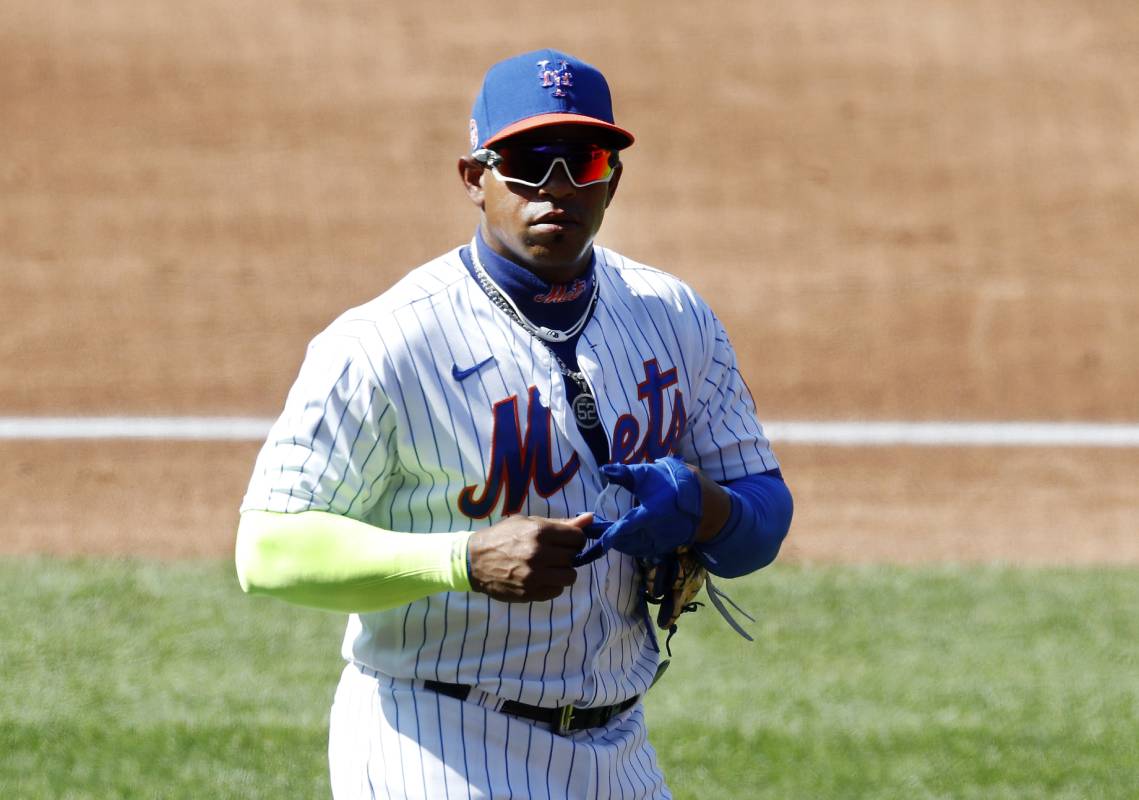 RELATED: Why Is Jessica Mendoza Still Calling MLB Games?
The New York Mets acquired Yoenis Céspedes, a power-hitting outfielder who finished 10th in the AL MVP Award voting as a rookie in 2012, at the 2015 trade deadline.
Céspedes hit .287 with 17 home runs and 44 RBIs in 57 games for the Mets, who rode a dominant pitching staff and Daniel Murphy's clutch hitting to the World Series.
Céspedes hit two home runs in the 2015 NLDS. The Kansas City Royals held him to one RBI and six strikeouts in the Mets' World Series loss.
There were no second-year struggles in New York for Céspedes. He hit .280 with 31 home runs, 86 RBIs, and earned his second career All-Star nod in 2015.
That strong season earned him an eighth-place finish in the 2016 NL MVP voting and a four-year, $110 million contract.
Céspedes hit another 17 home runs in 2017, but only played in 81 of a possible 162 games because of hamstring injuries.
Céspedes continued his power stroke in 2018, mashing nine home runs with 29 RBIs across 38 games, but heel problems ended his season after 38 games.
Famously, Céspedes missed the entire 2019 season when he fractured his right ankle on his ranch chasing a boar.
How will Yoenis Céspedes' Mets tenure be remembered?
RELATED: Jason Bay Made Over $80 Million in the Majors, but Enjoys His 'Mundane' Post-Baseball Life
For the first season and a half of his time in New York, Yoenis Céspedes became the offensive hero the Mets needed.
Now, he leaves behind a complicated legacy. A healthy Céspedes perfectly filled the void of a potent power hitter that David Wright, beset by injuries, couldn't fill.
Without Céspedes, the Mets don't reach the 2015 World Series, nor do they qualify for the 2016 Wild Card Game.
In theory, Céspedes could return to the Mets this year. He could also re-sign with them as a free agent come the winter.
Realistically, though, it appears the veteran outfielder played his final game in Queens. Not many other players can say a combination of heels, boars, and a pandemic quickened their departure from a team.
All stats via Baseball-Reference