You Can Buy Seattle Sports Mogul Paul Allen's Superyacht (Plus His Submarine) for $325 Million
The late Paul Allen was one of the most beloved owners in sports. The the late Microsoft co-founder transformed a left-for-dead Seattle Seahawks franchise into an annual playoff threat. Allen bought a Portland Trail Blazers team with mourning SuperSonics supporters, and gave them hope. Sadly, Allen died in 2018 after a battle with non-Hodgkin lymphoma.
Today, Allen's sister Jody runs the franchises. Always a close business partner of her brother's, she deftly stepped into his roles. But there is one aspect of his life that she isn't interested in managing: his massive superyacht, Octopus.
Paul Allen made his fortune in tech but invested in sports and charity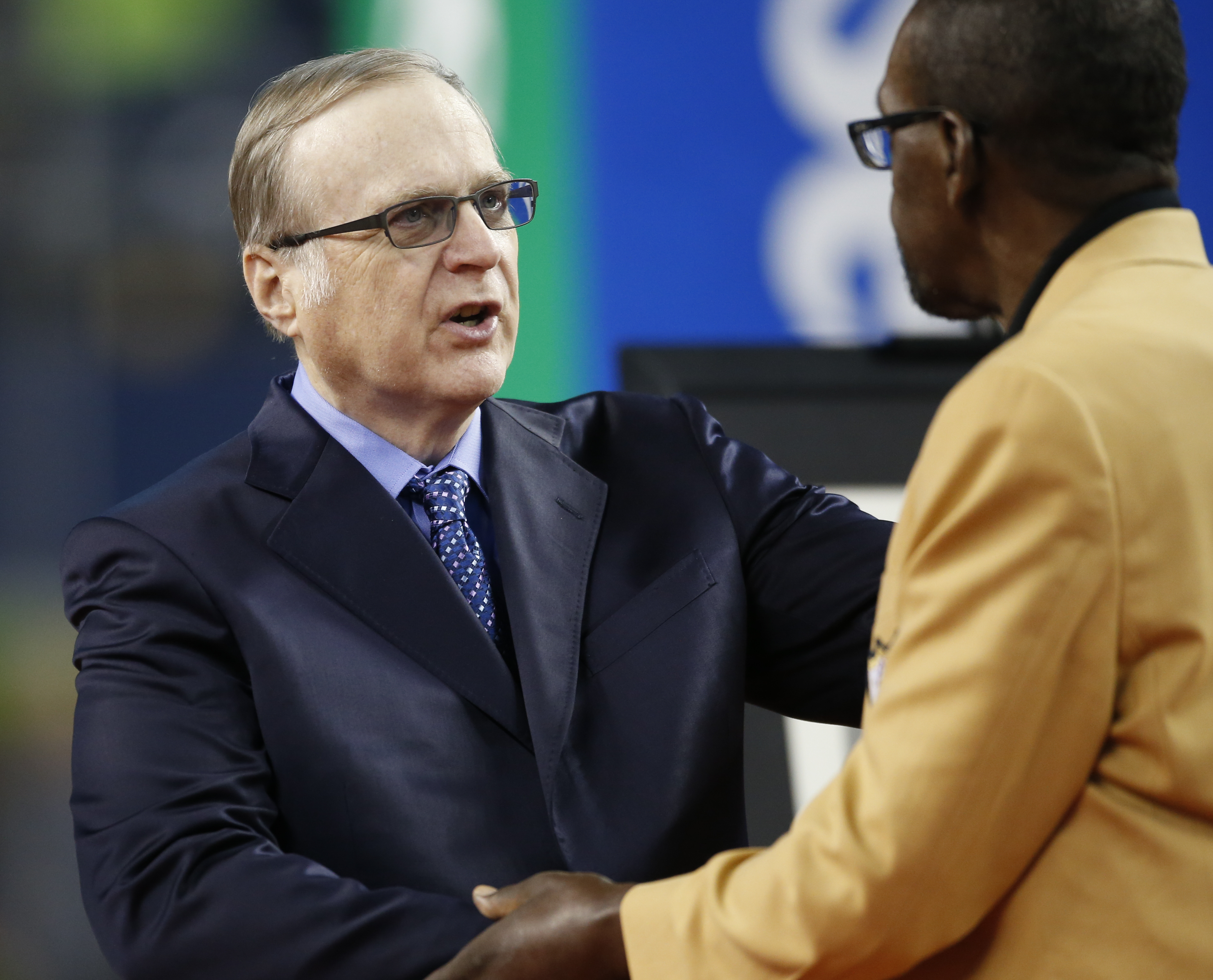 RELATED: How the NBA's Female Team Owners Made Their Fortunes
Allen made his fortune as a co-founder of Microsoft. But he quickly branched out into other projects. He was more businessman than coder during his time at Microsoft. Before Windows was a gleam in founder Bill Gates' eye, the two founders spent a disproportionate amount of time battling one another over Allen's share of the company.
Allen divested from Microsoft in 1983, with his shares intact. That made him a billionaire when the company went public. Instead of returning to the tech space with his winnings, Allen instead focused on an array of investments. Under the banner of Vulcan Capital, he and his sister Jody teamed to build a diversified portfolio of companies and related investments. Eventually, Allen's focus landed in two disparate areas: sports and charity.
Why Paul Allen came to be frustrated with his fleet of yachts
RELATED: What Is Hated Former Clippers Owner Donald Sterling Doing Today?
Outside of for-profit business and charity work, Allen's outsized fortune allowed his hobbies to quickly bloom into huge projects in themselves. That includes his fixation on yachts — a common enough billionaire affect — expanding into an unprecedented scale.
Allen soured on his fleet as he took note of the environmental impact. His superyacht Octopus caused something of an international incident, reports Business Insider. The hulking ship dealt massive, irreparable damage to a coral reef. It broke Allen's heart to see people associate him with the disaster.
Allen was ready to divest himself from the hobby. He turned his fleet, with Octopus at the head, away from sailing for pleasure. Allen donated time on the ships to scientific research efforts. As Business Insider reports, the superyacht — and two submarines docked within — have been used for public marine research as well as private work with Google Earth.
The Seahawks was relieved to have Jody Allen take over
Allen's sister Jody, always a major figure at Vulcan, came to take control over Allen's assets. That included his teams, the Seahawks and the Portland TrailBlazers. Leaving both teams wondering if they would be sold, Jody landed on a plan that pleased everyone involved. She declined to change the structure of either team, instead having the front office report directly to her. She strives to emulate her brother's style as closely as possible, to the relief of both teams' employees and fans.
As for Allen's fleet of yachts, Jody seems to share her brother's feelings. According to Bloomberg, the Octopus is on sale for $326 million. If any readers happen to know someone in the market for a superyacht, this might be the best deal in the category.