You Definitely Forgot These Guys Played For the Boston Red Sox
The Boston Red Sox have employed no shortage of superstars across the last 120 years. But for every Ted Williams and Pedro Martinez who are enshrined in Cooperstown for their accolades in a Red Sox uniform, other stars have briefly found their way to Boston in forgotten tenures. Thse played a role, positive or negative, and some even played major roles for the Red Sox's recent World Series runs.
Here are some recent MLB stars who even the most loyal Boston Red Sox fans will forget donned the white and red.
Aaron Hill, infielder (2016)
The Boston Red Sox were all too familiar with veteran infielder Aaron Hill when they traded for him midway through the 2016 season. Hill began his career as an All-Star second baseman for the Toronto Blue Jays who held a career .274 average with eight home runs against the Red Sox. Boston hoped Hill, 34, would build off the .283 average, eight home runs and excellent plate discipline he brought to the Milwaukee Brewers.
The plate discipline was there — Hill walked 11 times and only struck out 16 times in 137 plate appearences — but that was the bulk of the good. Hill hit .218 with the Red Sox and struck out in his lone postseason at-bat.
Adrian Beltre, third baseman (2010)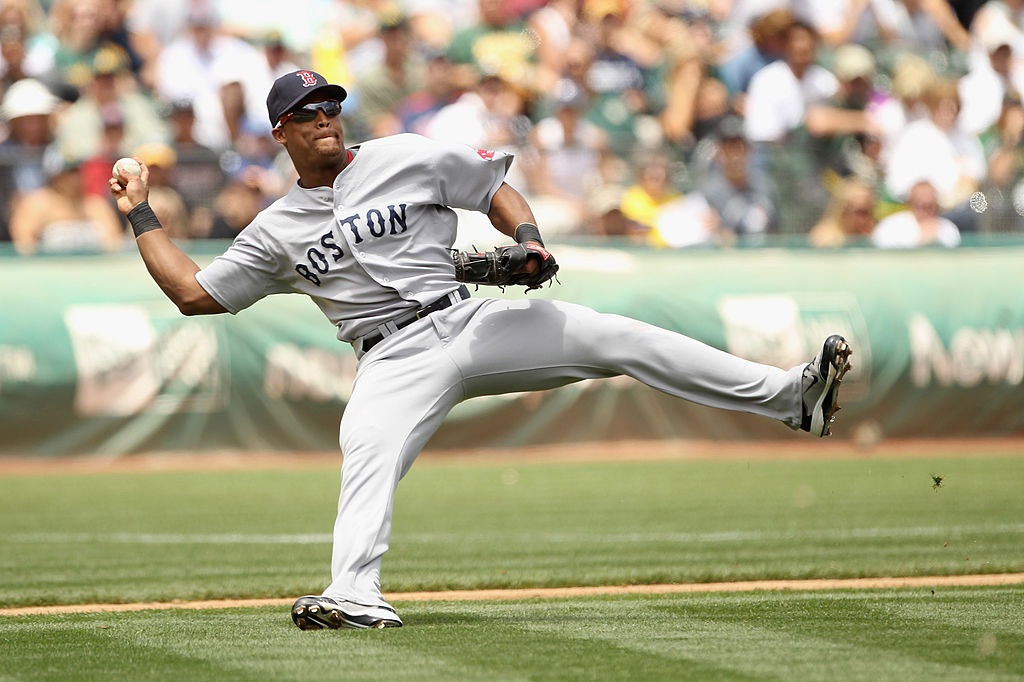 As hard as this may be to believe for some baseball fans, there was genuine concern Adrian Beltre was facing the end of his career when he signed with the Boston Red Sox in 2010. Beltre underwhelmed in his five seasons with the Seattle Mariners and signed a one-year "prove-it" deal with Boston. A change in scenery helped revive Beltre's career in major fashion. The 31-year-old Beltre hit .321 with 49 doubles, 28 home runs and 102 RBIs for the Red Sox that year.
The rest is history for Beltre, who signed a long-term deal with the Texas Rangers after his one season with the Red Sox. Beltre remained one of the game's top third baseman in Texas and ended his career with 3,166 hits. The Hall of Fame is calling Beltre's name.
Bartolo Colon, starting pitcher (2008)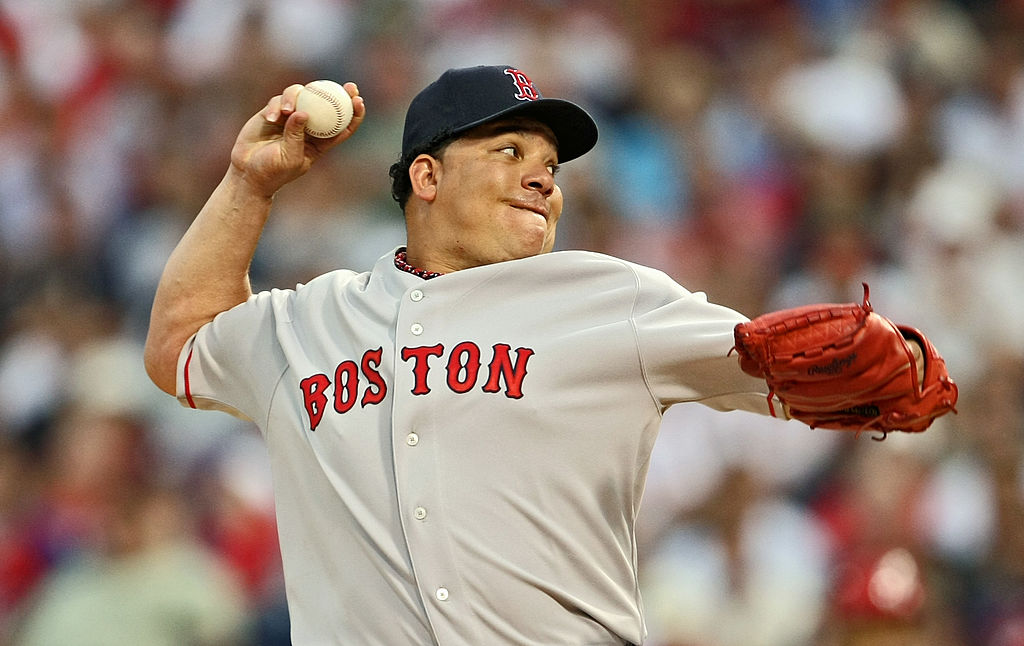 Before he became a global icon for his time with the New York Mets, Bartolo Colon spent a year with the Boston Red Sox. After nagging injuries limited his effectiveness with the Angels, "Big Sexy" signed a minor-league contract with the defending World Series champions in Feburary 2008. Colon enjoyed mild success with the Red Sox and pitched to a 3.92 ERA in seven starts.
Unfortunately for Colon, things didn't end as well in Boston as they did elsewhere. Colon was suspended late in the season for going to the Dominican Republic for personal reasons and electing to stay. It may be a while before Colon is invited to any Red Sox reunions at Fenway Park.
Doug Fister, starting pitcher (2017)
Despite quietly being a solid starting pitcher for most of his career, Doug Fister ended his career with an 83-92 record. Fister's time in Boston didn't help matters. Fister went 4-9 with a 4.88 ERA in 18 games (15 starts) for the 2017 Red Sox, who were in the midst of three consecutive AL East division titles.
Fister started the third game of the American League Division Series and allowed three runs in 1 1/3 innings to the Houston Astros. Boston still won 10-3, though.
Eric Gagne, relief pitcher (2007)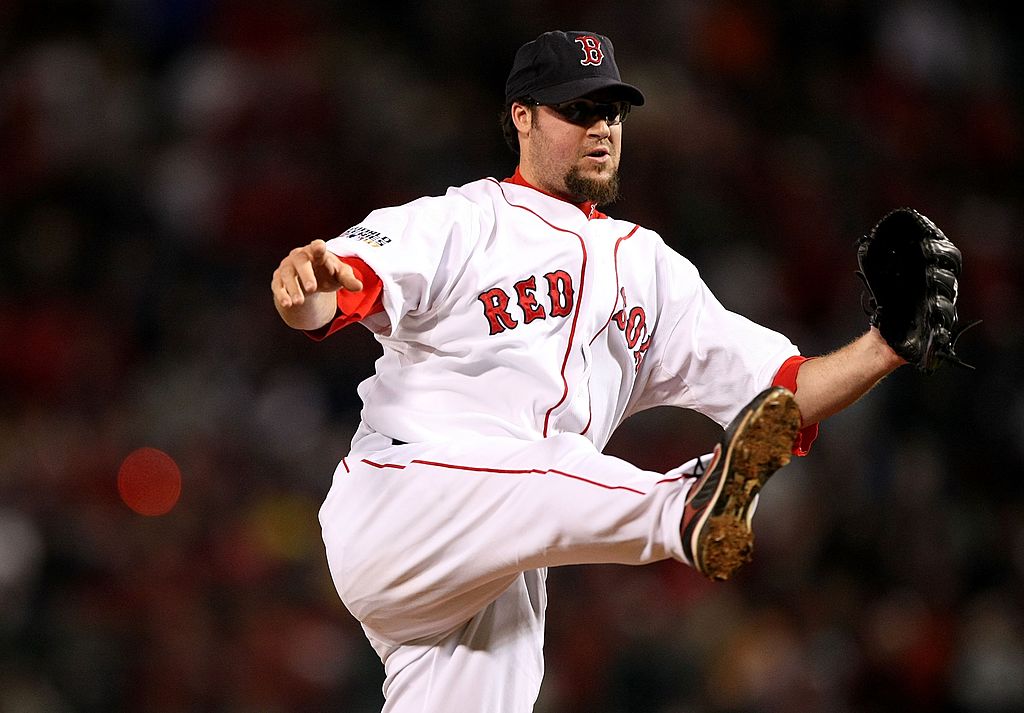 One of the most electric closers in baseball history, Eric Gagne played a small role on the 2007 Red Sox. Acquired at the trade deadline from the Texas Rangers, Gagne recorded a 6.75 ERA in 20 regular-season games with the Red Sox. Gagne looked like his old self with the Rangers, posting a 2.16 ERA and 16 saves in 34 games, but those numbers didn't translate to Boston.
Gagne took a loss in that year's American League Championship Series to Cleveland but pitched a scoreless inning in the World Series. A three-time All-Star, Gagne ended his brief time in Boston with a World Series ring.
Grady Sizemore, outfielder (2014)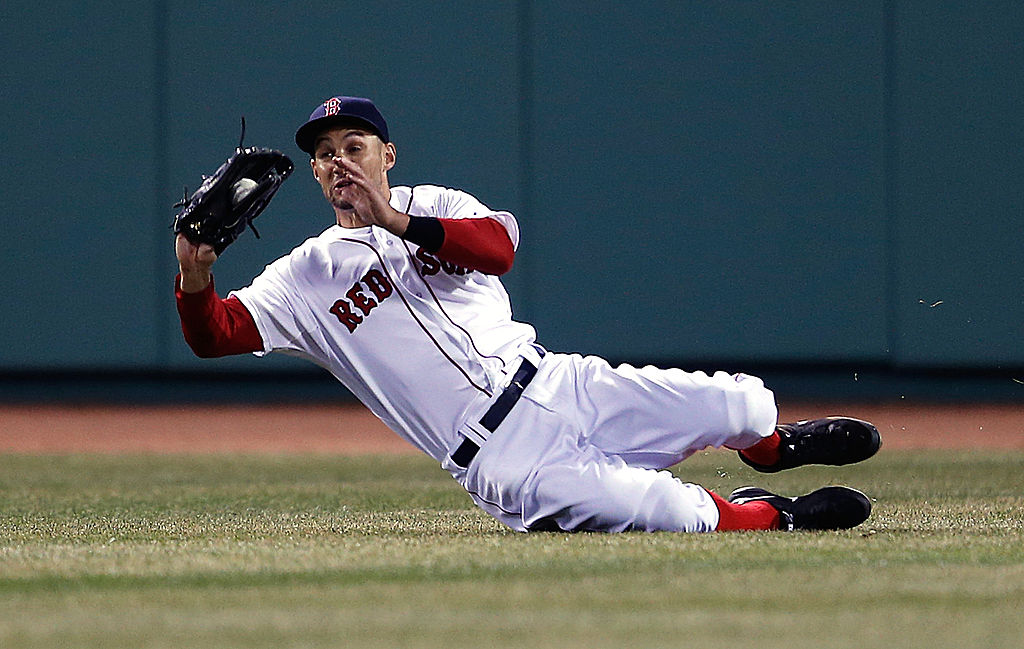 For much of the 2000's, Grady Sizemore was one of baseball's top young outfielders. Sizemore made three All-Star Games by the time he was 25 and, even at such age, appeared to be on a possible Hall of Fame track. Injuries quickly derailed Sizemore's career, however, and he sat out both the 2012 and 2013 seasons. After making the Boston Red Sox out of spring training, Sizemore hit .233 with five home runs and 27 RBIs in 52 games.
The occassional reminders of SIzemore's bright pasts were there, including an opening day home run, but it was clear he was a shell of himself. Sizemore fared slightly better with the Phillies after a midseason release, though it still was a sad final chapter of an All-Star career.
Yoenis Cespedes, outfielder/designated hitter (2014)
This is sure to surprise even Red Sox fans. Yoenis Cespedes was in the midst of his first All-Star season when the Oakland Athletics dealt him to Boston in the Jon Lester trade. Cespedes' power stroke vanished in Boston and he hit only five home runs in 51 games. Boston traded Cespedes to Detroit that winter for pitcher Rick Porcello, who won a Cy Young with the Red Sox.
As for Cespedes, he joined the Mets midway through 2015 and led them to a World Series appearence. Cespedes has been dangerous when healthy for the Mets and could be in for a bounceback season when, or if, baseball returns later this year.