You Won't Believe How Long Clemson's Football Team Has Gone Without an Arrest
The Clemson Tigers have mastered winning on the field and away from the gridiron, too. Dabo Swinney's Tigers recently celebrated an extended period without any player arrests. Just how long have the Tigers gone without a player being arrested, and why is head coach Dabo Swinney so confident in his players staying on the right side of the law?
Clemson is one of college football's most behaved teams
The Clemson Tigers have gone over four years without a football player being arrested. The streak began on March 15, 2016, a day after defensive back Kaleb Chalmers was arrested on multiple drug-related charges. Police found the then-redshirt freshman cornerback with possession of marijuana, possession of drug paraphernalia, and possession of a schedule II controlled substance.
Since then, the Tigers have been clean and perfect, according to 247 Sports. Dabo Swinney cited the coaching staff's approach to player conduct as a reason why he's not worried about players misbehaving during the coronavirus pandemic. Clemson players are on spring break this week.
"Regardless of [coronavirus], that's something that we do every year is talk to our guys about being careful, being cautious, and making good decisions," Swinney said.
"You represent Clemson in everything you do. We try to talk to all of these guys about the privilege we have — and it's not just the players, but it's the managers, video people, coaches, everybody. And then really encourage them to enjoy their time. These guys have been grinding, man. They went all the way until January 14, went right back into school, and we started spring ball on February 26."
Where do other Power 5 programs rank behind Clemson?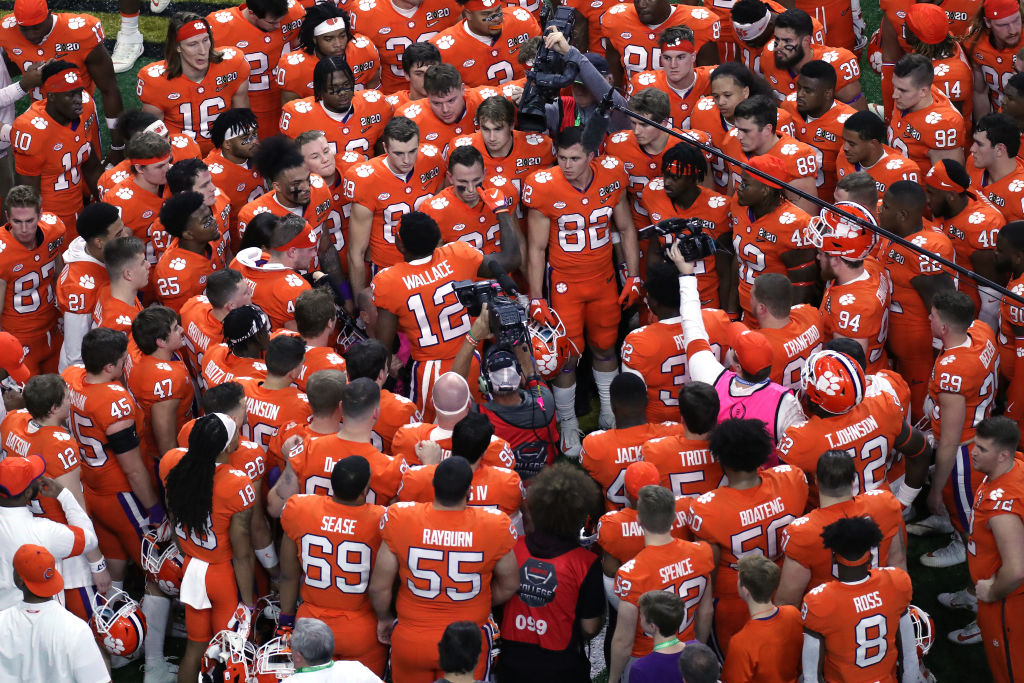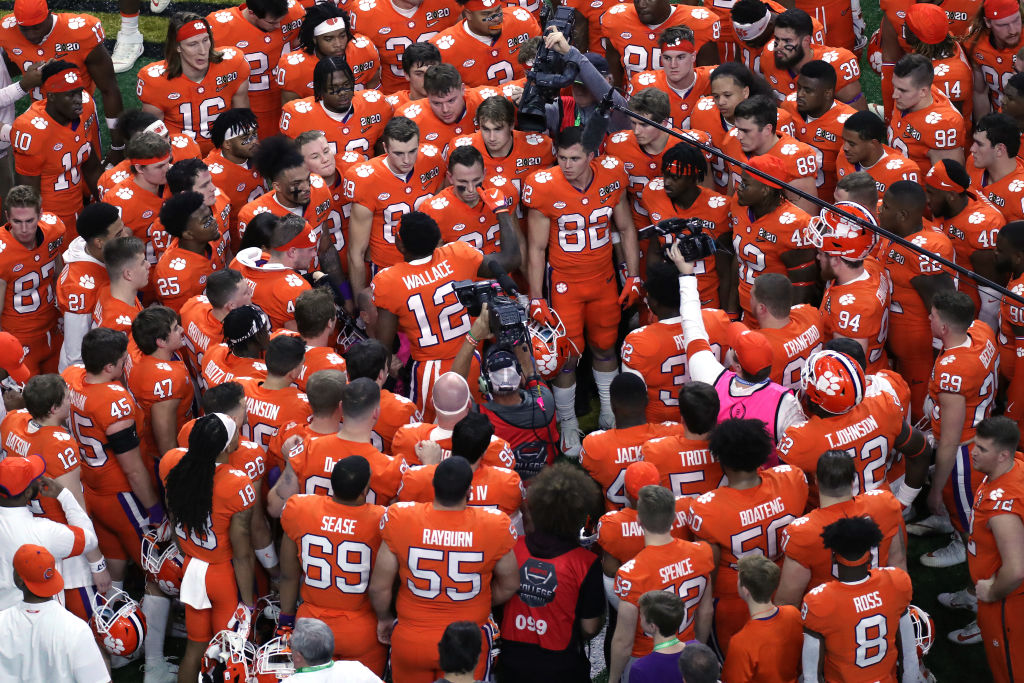 Clemson has only had seven players arrested since 2010, according to 247 Sports. The Tigers had four calender years — 2013, 2017, 2018, and 2019 — without a single arrest last decade.
Georgia has experienced over 50 player arrests in that same time span. Alabama and Florida State both have over 30 players arrested since 2010.
Eight of the top 10 teams in the Class of 2020 247 Sports recruiting rankings have had at least one arrest since January 2019. Clemson and Auburn are the only two whose players have avoided incidents.
The lack of arrests speaks to the culture Dabo Swinney and his staff created at Clemson. The Tigers have won at least 10 games every year since 2010 and earned a No. 1 ranking in the AP Poll at some point each of the last five seasons.
What happened to former Clemson defensive back Kaleb Chalmers?
Swinney dismissed Chalmers from Clemson's football team immediately after Chalmers' arrest. That didn't spell the end of Chalmers' football career, however. The 5-foot-10 defensive back spent the 2016 season at Northwest Mississippi Community College in Senatobia, Miss., and broke up 13 passes. Chalmers also recorded 13 tackles, one sack and an interception for the Rangers.
Chalmers signed with South Carolina after his lone season in the junior college ranks. He also held offers from Ole Miss and Middle Tennessee State. Chalmers only played in two games for the Gamecocks in 2017 and announced an intention to transfer when the season ended.
"He came to me and wanted more playing time," South Carolina coach Will Muschamp said. "We certainly wish him the best."