You Won't Believe How Many Kids Mike Tyson Has Fathered
Mike Tyson put forth an impressive career in the ring that saw him become one of the most notable figures in boxing. That saw him reach great heights in the ring while dealing with many issues outside of it that put him through many ups and downs. Tyson had several moments where things went off the rails a bit, which led to an often wild lifestyle that contributed to his troubles. Through it all, he also had a busy life with women as has fathered many children over the years. Keep reading to learn more about Mike Tyson's kids.
Mike Tyson had an epic boxing career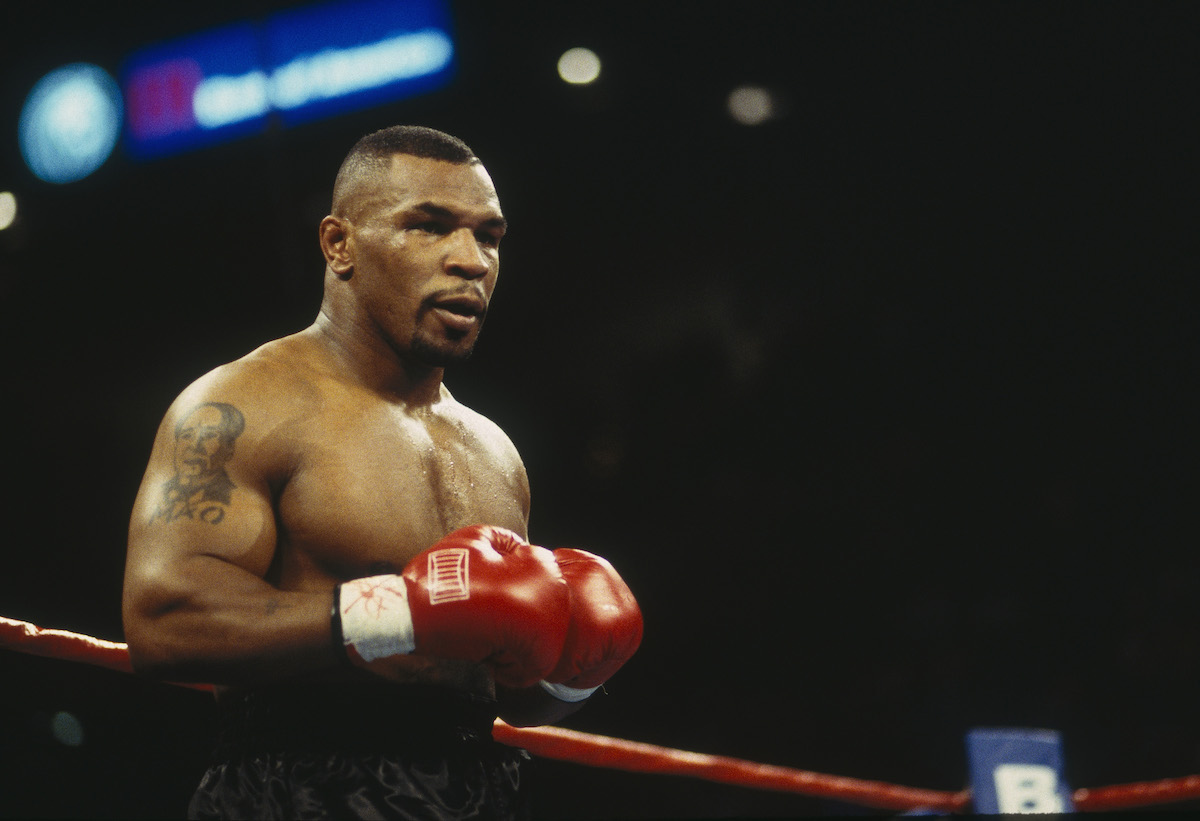 During his heyday in the ring, Mike Tyson was one of the most feared boxers that carried a ruthless persona with his craft.
There was simply an aura around him no other fighter had ever had behind the impressive physical ability that saw him become one of the greatest knockout artists in the squared circle. He made light work of many of his first several opponents, with 12 out of his first 16 fights being first-round knockouts. That alone built a prestige around him as he was blowing through opposing fighters with much ease.
Although he found success in the ring, he struggled outside of it with often erratic and unpredictable behavior. However, it was his entertaining fights that kept fans highly enamored with him throughout his career. Tyson had his shortcomings in the ring that while his wild life away from his craft impacted his career, it hasn't taken away from his legacy in boxing history.
Does Mike Tyson have children?
So does Mike Tyson have kids?
Mike Tyson also had a busy life outside the squared circle that saw him put himself in the position to father a number of children. But how many kids does he have, exactly?
In total, Tyson has fathered seven kids — although only six of them are alive today.
He shares his oldest daughter, Mikey Lorna Tyson, with ex Kimberly Scarborough. Next, Tyson had two children, daughter Rayna Tyson and son Amir Tyson, with his second wife Monica Turner. He shares son Miguel Tyson and his late daughter Exodus Tyson with Sol Xochitl. Finally, Tyson shares daughter Milan Tyson and son Morocco Tyson with his current wife, Lakiha Spicer.
Exodus Tyson was only 4 years old when her brother found her with her neck wrapped in a cord hanging from a treadmill. Tragically, she died as a result of the accident. That devastating situation is something that has pained Tyson for quite some time.
Mike Tyson made a comeback to boxing in 2020
In November 2020, Mike Tyson decided to get back in the ring despite his last match being more than a decade prior. The bout with Roy Jones Jr. went down on Nov. 28, 2020 — and it was declared a split draw after eight rounds.
In October 2021, Tyson told the U.S. Sun that his next comeback fight will be in February 2022. "I am going to have a return fight in February and we are pretty skeptical about the opponent, but it will be a really stimulating opponent," he told the publication.
It's unclear if Tyson is still planning a second comeback fight at this point — but many fans would be happy to see him return to the ring once again.
LATED: Mike Tyson Once Admitted His 'Biggest Achievement in Life' Had Nothing to Do With Boxing